Amazon Accelerate Seller Conference September 14-15
UPDATE 9-16-22
A few highlights from Amazon Accelerate 2022:
Tailored Audiences allows sellers to target more segments for remarketing emails.
Amazon Buy With Prime now offers new marketing solutions, including Amazon funded co-branded social media ads.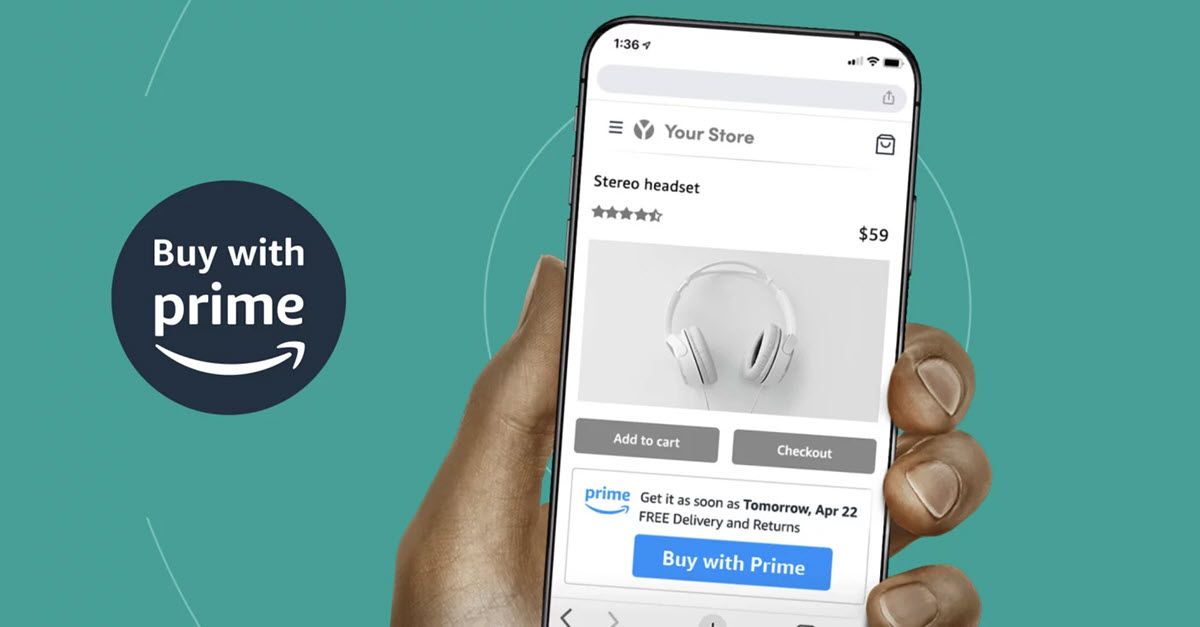 Express Payouts will allow sellers to get payouts in 24 hours instead of 3-5 days.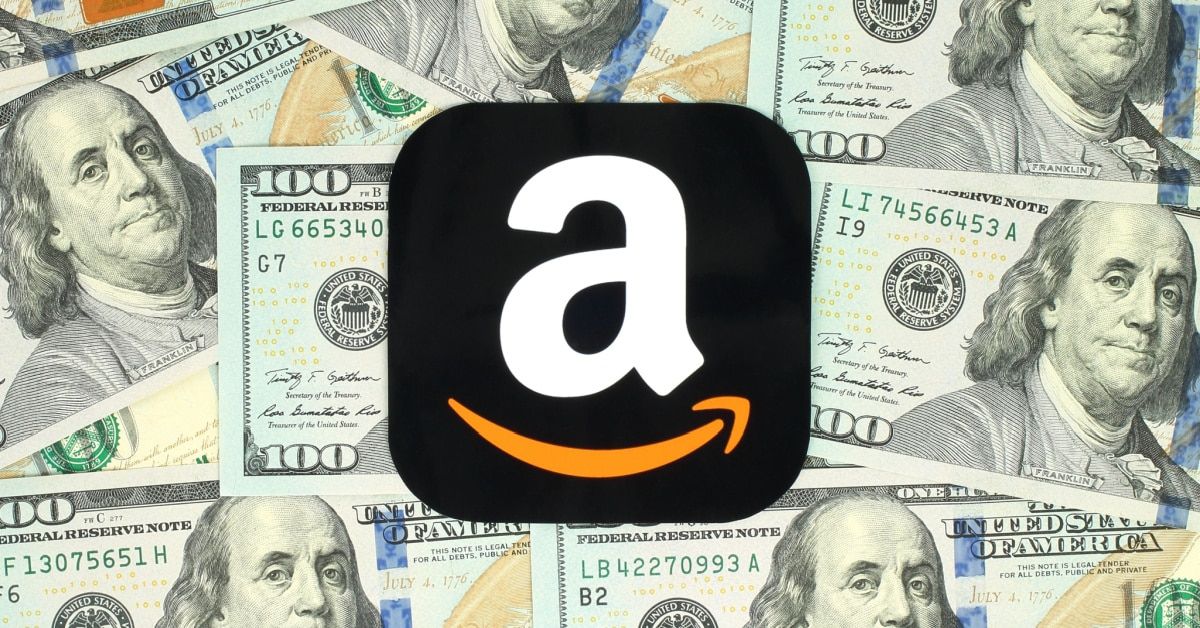 Expanded support options and a pilot program for case escalations are part of Amazon's efforts to show sellers they really are listening to their feedback.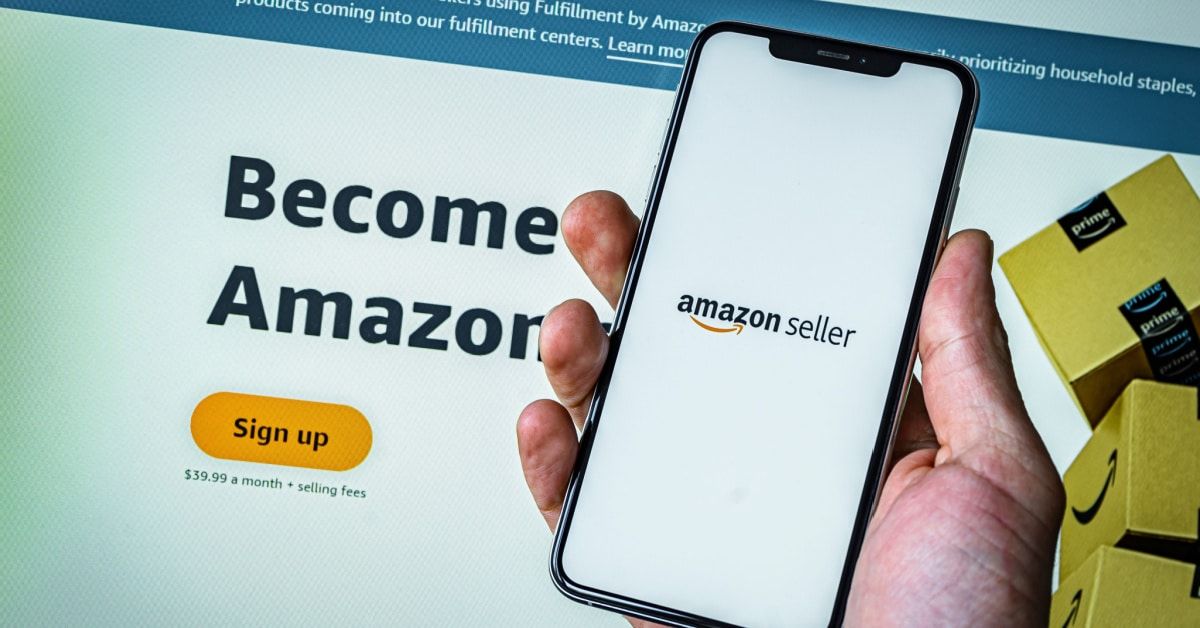 ---
Amazon Accelerate Seller Conference will be held live in Seattle WA September 14-15, with much of the content also being made available virtually as well.
It looks like Amazon is packing a lot into this two day event with breakout sessions on a wide range of topics plus seller networking events and of course cocktail parties after the main daytime events.
Don't miss the closing session with tennis legend Venus Williams!
---
Agenda Excerpts:
Wednesday September 14



Opening General Session
9:00am PDT - 10:30am PDT
Join Dharmesh Mehta (VP, Worldwide Selling Partner Services) as he kicks off Accelerate 2022. Dharmesh will be joined by other senior Amazon leaders who will share new products, tools, and resources Amazon is launching to help you grow your business, along with sellers sharing their journeys and success stories.



Creating New Product Listings in Amazon Store
10:30am PDT - 11:30am PDT
Diving into new product listings on Amazon can be a challenge. In this session, we will share our innovations that will help guide you in a more seamless listing experience that will allow all sellers alike to create new product listings more efficiently and easily.



Amazon Business: Expanding Your Business To Reach B2B Customers
11:15am PDT - 12:15pm PDT
Whether you are a small business, a distributor or a larger organization, there is now a more targeted way to reach business customers on Amazon. With a specialized suite of tools to enable B2B e-commerce, you will find new ways to engage incremental business customers through a trusted Amazon experience.



Brand Analytics: Strategic Search Insights For Your Business
11:15am PDT - 12:15pm PDT
The Search Catalog and Query Performance dashboards have delivered on the promise of broader data and deeper search performance metrics to inform your strategy. This year, we are also announcing the launch of these two dashboards WW, downloads capability, and additional dashboards such as Query Performance ASIN View to help Brand Owners make faster decisions leveraging search traffic data to its full potential.



Optimizing and Maximizing Your FBA Inventory
11:15am PDT - 12:15pm PDT
Learn how to use Amazon's tools to maintain a healthy level of inventory, offer the fastest customer delivery, and increase conversion. Take the risks out of managing your inventory by restocking the right amount, avoiding excess, and using automated value recovery features to maximize your return on investment.



Supporting Customer Needs: New Voice of the Customer Features
11:15am PDT - 12:15pm PDT
Voice of the Customer is launching innovative features to help you better review and address customer needs regarding your listings. These features will provide increased transparency and tools for you to monitor customer feedback trends while also providing structure to easily digest key focus areas with guided options to improve your customer's experience with your products.



Utilizing Video To Modernize Your Business in the Amazon Store
11:15am PDT - 12:15pm PDT
Amazon Live Shoppable Videos is a fast-growing business focused on enabling customers to find inspiration, information, entertainment, and community through videos at any point in their shopping journey.



Build Brand Loyalty with Customer Engagement's Tailored Audiences
12:15pm PDT - 1:15pm PDT
Brands can now engage with their repeat, high spend, and recent Amazon customers through email marketing campaigns. Within these campaigns, we are able to inform critical customer segments of any 7-day deals and new product launches. Any U.S. registered brand with customers in the last 12 months will soon be able to use the Customer Engagement tool to build deeper relationships and brand loyalty with their customers.



Grow With Local Selling: Connect to Customers Near You
1:30pm PDT - 2:30pm PDT
Local selling lets any seller do what they do best: surprise and delight Customers. Amazon announces the expansion of Local Selling to all US retailers with select offerings in the EU. Sellers can reach local customers through local delivery, in-store pickup (US & EU) and curbside pickup fulfillment options.



Grow Your Business With Opportunity Explorer and Growth Recommendations
1:30pm PDT - 2:30pm PDT
Announced as a beta tool in 2021, Opportunity Explorer is now available to all Professional sellers in US and EU5. In this session, you'll get an in-depth look at how to utilize trends, customer reviews, and more to help you research, create, and launch new products with high sales.



Managing Global Payments for Your Amazon Business
1:30pm PDT - 2:30pm PDT
We want to help your business grow globally and make it easy for you to manage global payments. In this session, learn about how payments work for Amazon sellers, how our solutions work, and how they can benefit your global business.



Protect Your Business and Customers With Amazon Brand Protection
1:30pm PDT - 2:30pm PDT
You've put everything into building your brand. We want to work with you to protect it. Learn how brands leverage Amazon's Brand Protection programs and tools to protect against counterfeits, fraud, and abuse, and create a consistent and trusted experience for customers every time they shop on Amazon.



Raise the Bar for Your Brand Visuals With Amazon Creative Services
1:30pm PDT - 2:30pm PDT
Join us for a breakout session on how Amazon Creative Services simplifies creative production for your brand and allows you to obtain high quality, and policy compliant creative assets and translations. Creative services is an a la cart solution to creative content investments across Amazon Ads products like Sponsored Brands, Sponsored Brands video, Streaming TV ads, Sponsored Display, and Stores.



A Chance to Grow Your Business With Service Provider Network
3:15pm PDT - 4:15pm PDT
From shooting great images for your products to improving your chances of increasing sales on Amazon through advertising, our network of third-party service providers can help you along every step of selling on Amazon.



DTC Bootcamp: Scaling Your Ecommerce Presence
3:15pm PDT - 4:15pm PDT
In this session, learn how you can take the tools and services that help you succeed on Amazon.com and bring them to your direct-to-consumer (DTC) site to help drive traffic and convert Prime members with the Prime checkout experience and delivery benefits they trust.



Leveraging FBA Grade & Resell, FBA Liquidations and Donations
3:15pm PDT - 4:15pm PDT
Costs to remove, donate, or recycle returned and overstock product can affect value recovery of customer returns. To reduce the cost of selling on Amazon, we will launch FBA Grade and Resell and previously launched FBA Liquidations and FBA Donations with the goal of providing sellers with additional recovery options.



Optimizing at Scale: Advanced Strategies for Your Holiday Campaigns
3:15pm PDT - 4:15pm PDT
Looking for ways to automate, scale, and optimize your holiday advertising campaigns? We'll guide you through the campaign management process, so you can use the learnings you've collected over the past year to efficiently optimize your campaigns, setting you up for your most successful holiday season yet.



Owning Product Innovations: The Road to Global Success
3:15pm PDT - 4:15pm PDTSellers have the ability to list once and sell globally with automated pricing rules, expand their business to non VRN countries with Call-Off Stock, and use Marketplace Product Guidance to drive global expansion.
---
Thursday September 15



General Session – Day 2
9:00am PDT - 10:30am PDT
Dharmesh Mehta (VP, Worldwide Selling Partner Services) is joined by Doug Herrington (CEO, Worldwide Amazon Stores) in an executive fireside chat about the customer experience, seller success, and our continued commitment to making it easier than ever to build a business in Amazon's stores.



Pre-advertising 101: Tried-and-Tested Ways To Get Ready
10:30am PDT - 11:30am PDT
If you're interested in advertising but not sure where to begin, don't miss the chance to learn how to get started, step by step.



Account Health Rating: Insight Into Your Account Health
11:15am PDT - 12:15pm PDT
In this session, you'll discover what you need to know about the Account Health Rating (AHR) as we provide an in-depth view into the features that make it a powerful tool to prioritize and proactively manage your account health.



Creating Quality Product Detail Pages: A+ Content
11:15am PDT - 12:15pm PDT
Having quality product detail pages can make for a richer shopping experience, better customer engagement and increased sales. A+ Content allows Brands to share their unique Brand Story and deep dive on product features, using beautiful, immersive assets. We are announcing the launch of Premium A+ Content, with new interactive hotspot, image carousel, enhanced comparative table and video modules, which can increase sales by up to 20%.



FBA Tool Simplifications: What You Need To Know
11:15am PDT - 12:15pm PDT
FBA Dashboard is a new product that you can use to quickly see a snapshot of your FBA business including metrics and recommendation for inventory, shipments, and sales.



Leverage Amazon's Brand to Grow Your Business Globally
11:15am PDT - 12:15pm PDTIncrease international sales by using the power of Amazon's global brand. In this session, you'll learn how to start selling successfully in Amazon Stores in Europe, Japan, and other countries.



Visualizing Your Advertising and Retail Performance
11:15am PDT - 12:15pm PDT
Use advanced analytics and data visualization to connect your performance reports across retail and advertising. Learn about Amazon Ads and Selling Partner reporting systems, joining metrics and insights from multiple sources, and see examples of key performance indicator dashboards.



Manage Your Compliance on Amazon
12:15pm PDT - 1:15pm PDT
Effectively managing product and food safety compliance-related activities is essential to successfully selling on Amazon. In this session, you will learn about what tools and services Amazon has launched in Seller Central to enable your business to sell safely and compliantly in our store and what is coming next to improve your experience.



Confidently Grow Your Business With Competitive Pricing
1:30pm PDT - 2:30pm PDTWe provide a suite of pricing tools that may help you set better prices for your products, and thereby grow your business. This session will introduce some of these tools and help you understand simple strategies to drive sales.



Streamline Inbounding For Fulfillment by Amazon
1:30pm PDT - 2:30pm PDT
Save time, reduce costs, and simplify your inbounding with Send to Amazon and Amazon Global Logistics - designed specifically for the needs of Fulfillment by Amazon sellers. Send to Amazon is the newest shipment creation workflow offered by Fulfillment by Amazon and it offers key benefits customized for you.



You Asked, We Did It: How Your Voice Creates Change at Amazon
1:30pm PDT - 2:30pm PDT
Have you ever wondered if Amazon hears your feedback, and what we do with that information once we have it? In a series of short case studies, we'll take you behind the scenes to show you how we gather your feedback and use it to improve our tools and programs from inception, to development, and post-launch.



Becoming a Business Advocate: Public Policy and Your Business
3:15pm PDT - 4:15pm PDTJoin Amazon Public Policy and fellow Amazon sellers to learn how you can inform the policymaking process at the federal, state, and local level.



Expanding Your Business: New Multi-Channel Shipping & 3PL Solutions
3:15pm PDT - 4:15pm PDT
Amazon is committed to supporting the success of sellers – on Amazon and through non-Amazon channels. To help you reduce the costs and complexity of running your ecommerce business and drive greater efficiency, customer satisfaction, and revenue growth, we are launching an array of third-party logistics (3PL) and multi-channel solutions.



Going Global: Simplified With Amazon Ads
3:15pm PDT - 4:15pm PDT
Join us as we explore what advertisers should consider when growing an international business. Learn how the Amazon Ads Partner Network can simplify the process and helping to expand your product discovery.



The Art of Ecommerce Reach: Selling on and off Amazon To Build Your Brand
3:15pm PDT - 4:15pm PDTThis Amazon seller panel, brought to you by the Buy with Prime team, features an engaging discussion with merchants on the importance of leveraging multiple channels to meet shoppers where they are.



Closing General Session – Day 2
4:30pm PDT - 5:15pm PDT
Hear from legendary tennis champion, successful entrepreneur, and small business advocate, Venus Williams. Venus will share her perspective, experience, and advice on launching a brand and building a successful online business, in this inspirational session to close out Accelerate 2022.
---
Are you planning to attend Amazon Accelerate 2022? Let us know in the comments below!
---