Shopify Testing Universal Search In The Shop App
Shopify is one step closer to running a marketplace to compete with Amazon as it tests universal search in the Shop app.
According to Marketplace Pulse:
Shopify's Shop app recently added a "Search for anything" search box. It allows customers to search for items they previously purchased, merchants matching the search term, and products sold by any of Shopify's merchants. For example, a "cycling jersey" search returned 6,937 results from hundreds of Shopify merchants.



The ability to search for products across all Shopify merchants is noteworthy. Shopify hosts many brands that are often unavailable on other channels. However, there is no simple way to discover them. Unless customers see advertisements on Facebook or Instagram, they won't know about the different shopping options. "Search for anything" solves that.



The search functionality completes Shop app as a fully-fledged marketplace. It had the other parts - adding their items to a shopping cart and checking out without leaving the app - for over a year. Adding search allows the entire shopping journey to happen in-app.
Marketplace Pulse notes the feature is only available to some users and apparently I'm one of the lucky ones. 😉
Here's what it looks like on the Android app: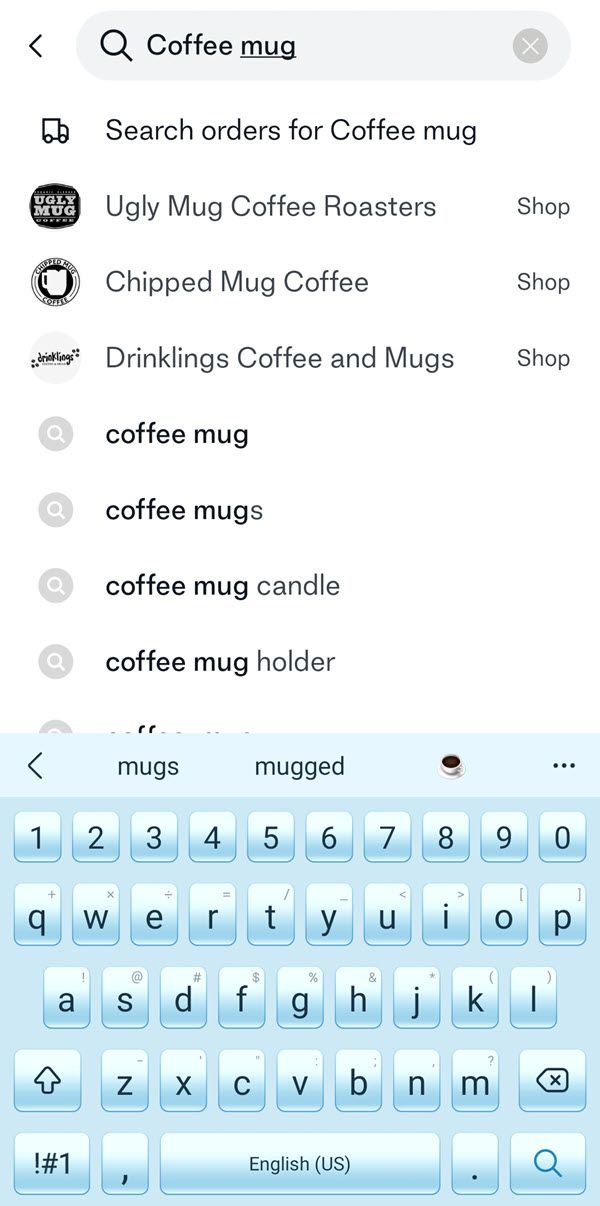 In an interview with The Verge in 2021, Shopify president Harley Finkelstein had some interesting things to say about whether Shopify was ever going to become a marketplace.
Do you see Shopify helping people acquire customers? Right now, you've got the Shop app, which I do want to talk about. That's your most consumer-facing product. All the rest of your products are really enabling the business centers to operate.



Do you see yourself headed in that more consumer direction, where you run basically a catalog for lots of independent businesses?
No. We have no plans to be a marketplace. Shop app for example, it truly is a shopping assistant, and allows you to do things like accelerated checkout, it allows you to track your packages. There's a tab now where you can find and discover new local businesses, or you can discover Black-owned businesses, or you can discover women-owned businesses and stuff...



...But in terms of us giving you customers, no, we're not going to do that. And in fact, that is the difference between a marketplace and having an independent business. While a marketplace may rent you their customers for a period of time, they are never going to be your customers.



In fact, in some cases, if the marketplace sees you're making too much money, they may set up a white-label version of what you're doing. So, that's what I mean when I say we are on a different side of the table than a lot of other technology companies or marketplaces, because we only do well when these merchants do well independently.
"We only do well when these merchants do well independently" - that sounds awfully familiar to eBay's longstanding pitch for why they are a more seller friendly marketplace than Amazon. 🤨
As I've noted before about eBay, they may not directly compete against sellers themselves the way Amazon does, but there are many example of how they give some sellers advantages to be able to compete against others, so it's not exactly the neutral, level playing field they'd have us believe.
Will Shopify struggle with the same issues as they increasingly move toward a more marketplace-like buyer experience?
Universal search by its very nature will require results to be ranked and sorted, which means there will be algorithms and metrics involved to determine where certain items and businesses show in search.
If Shopify rolls this option out to all users, it would be difficult to continue to argue they are "not a marketplace", though presumably merchants will still have much greater ownership of the customer experience and more latitude for remarketing and buyer retention after a sale than they do with Amazon, eBay and other marketplaces.
The upside could be massive for some sellers, especially if Shopify decides to really market their app as a one stop shopping destination, but the competition will be fierce.
And of course it's hard not to see this as just one more shot fired in the ongoing battle against Amazon - especially after Shopify took steps to deter merchants from using Amazon Buy With Prime on their Shopify stores.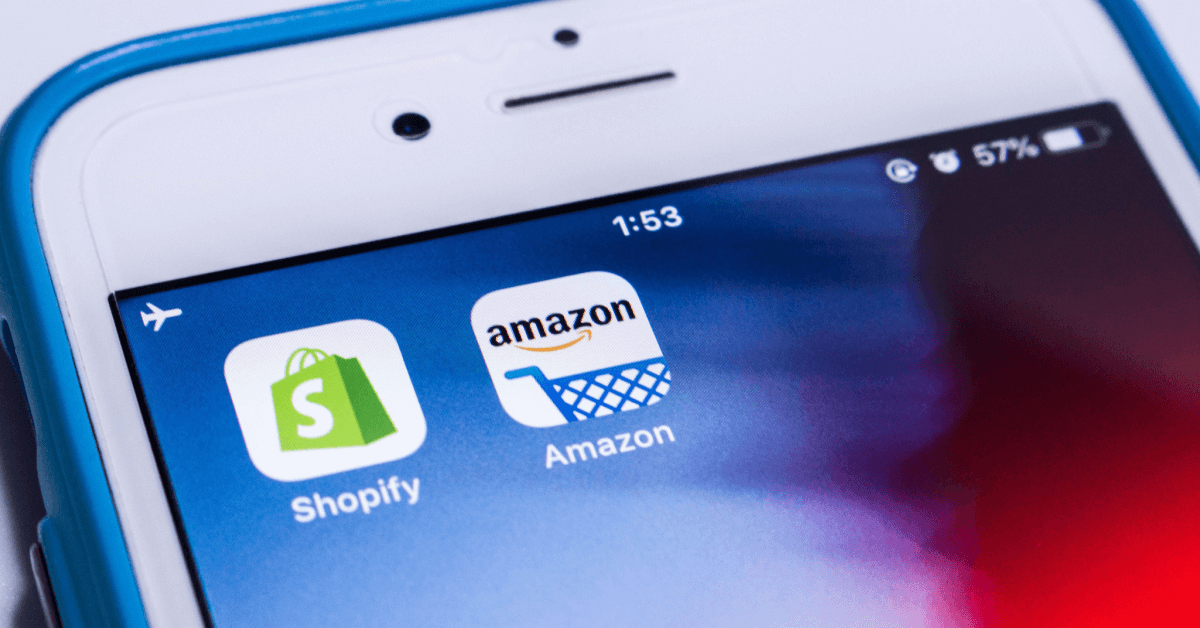 ---
What do you think of Shopify Universal Search? Let us know in the comments below!
---