Resellers Worry About Future On eBay Amid Increasing Regulatory Scrutiny
With the SHOP Safe Act back under consideration by Congress and increasing regulatory scrutiny, will eBay be forced to crack down on reselling of popular brand name items on the platform?
Several popular resellers on YouTube have spoken out recently about increasing VeRO (Verified Rights Owner Program) strikes and false counterfeit claims against their accounts, driven in part, they believe, by eBay's acquisition of Certilogo last year.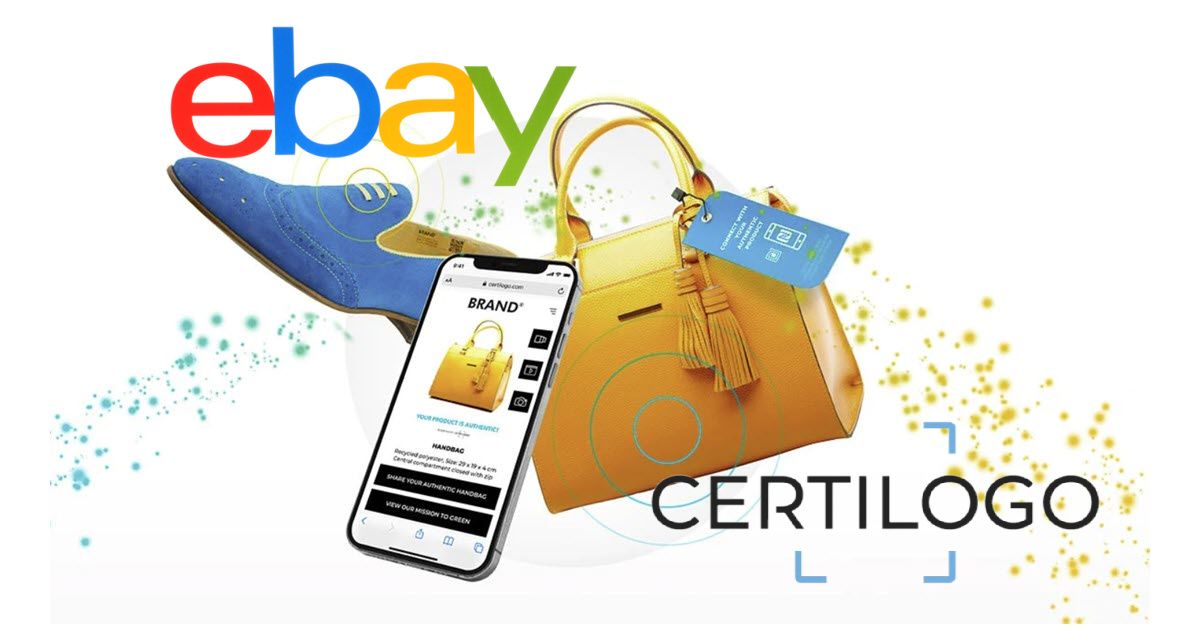 Certilogo provides AI-powered apparel and fashion goods authentication, using digital technology to empower brands and designers to manage the lifecycle of their garments, while providing consumers a seamless way to confirm authenticity, and access reliable information about branded items.
However, YouTuber and eBay seller Josh Galt says he believes eBay is testing the Certilogo technology starting in the hats category, with detrimental effects to his business and those of several other resellers in that category.
I've never listed a counterfeit item. Never. I've never had items removed for being counterfeit until the past two weeks. It is now happening often, specifically in the hats category. I am on my final warning and I am afraid to continue listing. If this is happening to you, you aren't alone.



This is terrifying and I am not sure how to proceed. Here is one of the 'counterfeit items' that was removed. It appears the brands: John Deere, Budweiser, Bud Light, Starbucks, Walmart, October's Very Own, Monster Energy, Walmart, Ontrac, Nortrax, Chevrolet, and Ford are impacted...



...This is because of the Certilogo AI. It is being done automatically with no human intervention. This hat specifically was directly from the dealer (my former company bought two skid steers from them and we received a dozen hats).
I believe they are beta testing Certilogo on the live site in the hats category. I have a fairly strong seller network, and many of them have been experiencing these 'take-downs' of legit items over the past two weeks. Brands enrolled in Certilogo have a special CGG number on their tags. These CGG numbers did not exist before 2019. The items being removed for being counterfeit (no CGG number on tags) are from 1980s-2019. Of course they don't have a CGG ident number. Certilogo didn't exist then.



The big problem is that with this beta testing, big sellers who are having items removed are losing visibility because it is impacting their selling metrics. It is a horrible feeling to be accused of fraud by an AI bot, have no recourse or anyone who can assist you, and then operate under the fear that your account can be suspended at any time.
However, Certilogo isn't the only acquisition eBay has made recently - they also acquired AI-powered counterfeit and compliance company 3PM Shield earlier this year.
Given the disastrous experience just trying to test out 3PM Shield's free trial, it would not be at all surprising to learn it has been unleashed in some eBay categories with equally disastrous results.
The lack of recourse or due process for VeRO and counterfeit claims was also a main topic Kevin the Commonwealth Flipper discussed in a recent conversation with eBay US GM Adam Ireland.
...I've been hearing a lot lately about the massive increases for people sometimes who have been selling for a decade or more, who have never had a Vero, ...or never had an item taken down and we've always had this...but they were never accompanied with what I would consider a threat of some sort...you know they're taken down and you're told hey this is not allowed or whatever but it's more than that lately and it's more items lately...



...now we have the INFORM consumers act which in my opinion is a completely backwards political way of dealing with thieves and with people that are producing things that are inauthentic and instead of facing it on that end the burden is coming down through from the government through eBay sometimes through these outside Brands and companies and the burden is being placed first on eBay and eBay is passing that burden onto us the sellers...



Ever since that has been implemented this kind of stuff has been increasing and in my opinion at times being abused...you know companies have a right to protect their own brands as well but they have to do it lawfully and we have the right of private property to lawfully resell items we own.



And when we have an item taken down with no recourse with no due process...it is abusive, it's backwards. There should be innocent until proven guilty, there should be a way to petition or to appeal something and they're lacking that in a big way.
One important note about the INFORM Consumers Act - it is only supposed to apply to sellers of new products, and should not be applied to resellers of used items.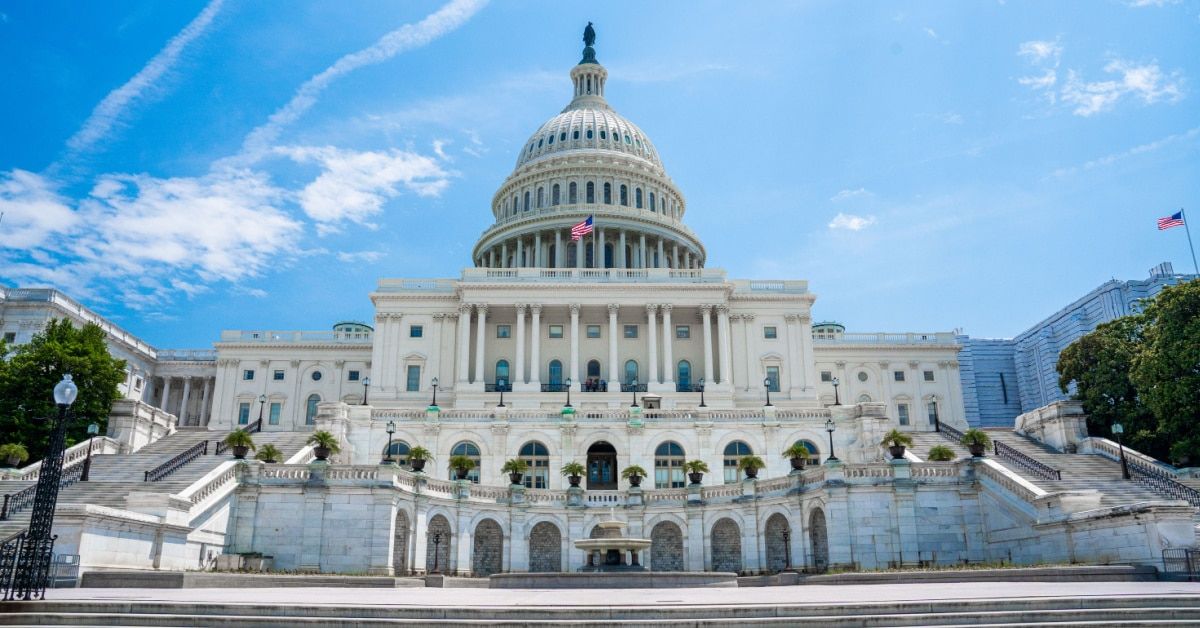 The term ''high-volume third-party seller'' means a participant on an online marketplace's platform who is a third-party seller and, in any continuous 12-month period during the previous 24 months, has entered into 200 or more discrete sales or transactions of new or unused consumer products and an aggregate total of $5,000 or more in gross revenues.
Some sellers have even gone so far as to try to sue some intellectual property protection companies for defamation over false VeRO and counterfeit claims.
In an interesting case from New York Federal court, a judge denied a motion to dismiss by Defendant Red Points (an anti-piracy protection company) for submitting a take down alleging the sale of counterfeit products by the seller.



Instead of taking down the product, the Seller sued Red Points for what they allege is a defamatory accusation about their business as the counterfeiting was denied.
In 2021, the SHOP Safe act was introduced in Congress ostensibly to address the very real problem of counterfeit items sold through online marketplaces.
Eric Goldman, Associate Dean for Research, Professor of Law, and Co-Director of the High Tech Law Institute at Santa Clara University School of Law, laid out compelling arguments for how this bill, if enacted, could eliminate online marketplaces all together.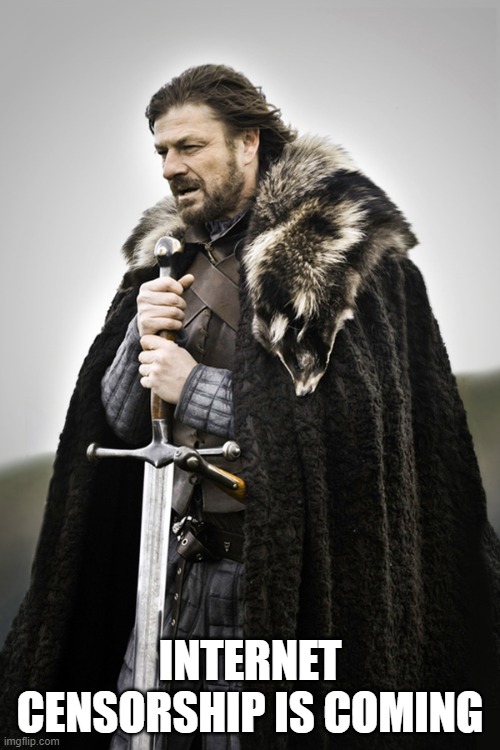 The SHOP SAFE Act, H.R. 5374, seeks to curb harmful counterfeit items sold through online marketplaces. That's a laudable goal that I expect everyone supports. However, this bill is itself a giant counterfeit. It claims to focus on "counterfeits" that could harm consumer "health and safety," but those are both lies designed to make the bill seem narrower and more balanced than it actually is.



Instead of protecting consumers, this bill gives trademark owners absolute control over online marketplaces by overturning Tiffany v. eBay. It creates a new statutory species of contributory trademark liability that applies to online marketplaces (defined more broadly than you think) selling third-party items that bear counterfeit marks and implicate "health and safety" (defined more broadly than you think), unless the online marketplace operator does the impossible and successfully navigates over a dozen onerous and expensive compliance obligations.



Because the bill makes it impossible for online marketplaces to avoid contributory trademark liability, this bill will drive most or all online marketplaces out of the industry. (Another possibility is that Amazon will be the only player able to comply with the law, in which case the law entrenches an insurmountable competitive moat around Amazon's marketplace).



If you want online marketplaces gone, you might view this as a good outcome. For the rest of us, the SHOP SAFE Act will reduce our marketplace choices, and increase our costs, during a pandemic shutdown when online commerce has become even more crucial. In other words, the law will produce outcomes that are directly opposite to what we want from Congress.
Having failed at that time, the legislation has recently been reintroduced with very few changes, prompting Goldman to question why Congress would want to kill online marketplaces and why the INFORM Consumers Act, which just went into effect in June of this year, was not enough?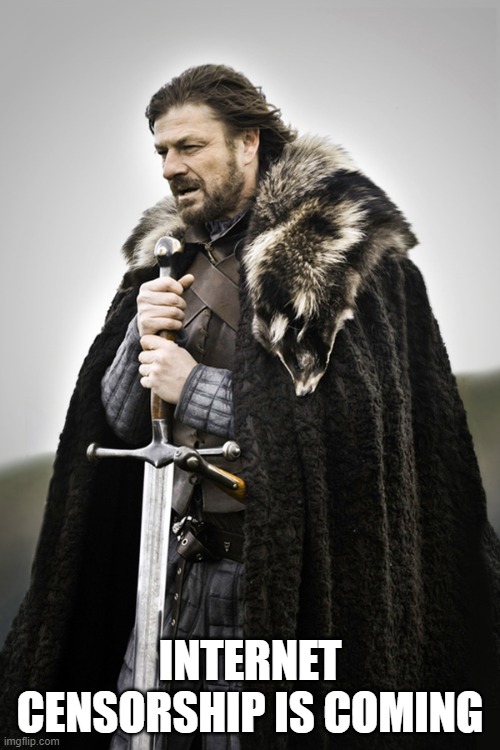 For the reasons I described in my blog, the SHOP SAFE Act is a marketplace-killer. This bill is not a nuanced attempt to excise harmful products from the marketplace. It is a neutron bomb designed to wipe marketplaces off the Internet.



Why Congress would spend time on doing that, when online marketplaces are essential to many communities, is absolutely beyond me. I don't see how the bill can be justified as in the best interests of the proponents' constituents.



I'm also confused about the timing. The INFORM Consumers Act was designed to redress the same concerns as the SHOP SAFE Act, and it just became effective a few months ago. What have we learned since then? Did the INFORM Consumers Act make a difference or not? If so, why do we need the SHOP SAFE Act? If not, why didn't it work and what lessons can we learn from its failure?



The bill sponsors need to explain how they researched the effects of the INFORM Consumers Act and how those insights got folded into their new draft. If they haven't even done that work, they are clearly not interested in actually solving problems.



I note that the bill draft apparently dropped the sanctions for trademark owners who send bogus takedown notices. The provision was misdesigned in the prior draft, but rather than fix it to actually curb rightsowner abuses, they just stripped it out to make it even more rightsowners-favorable.
eBay recently hired a new Chief Risk and Compliance Officer, snagging Ryan Jones from AirBnB.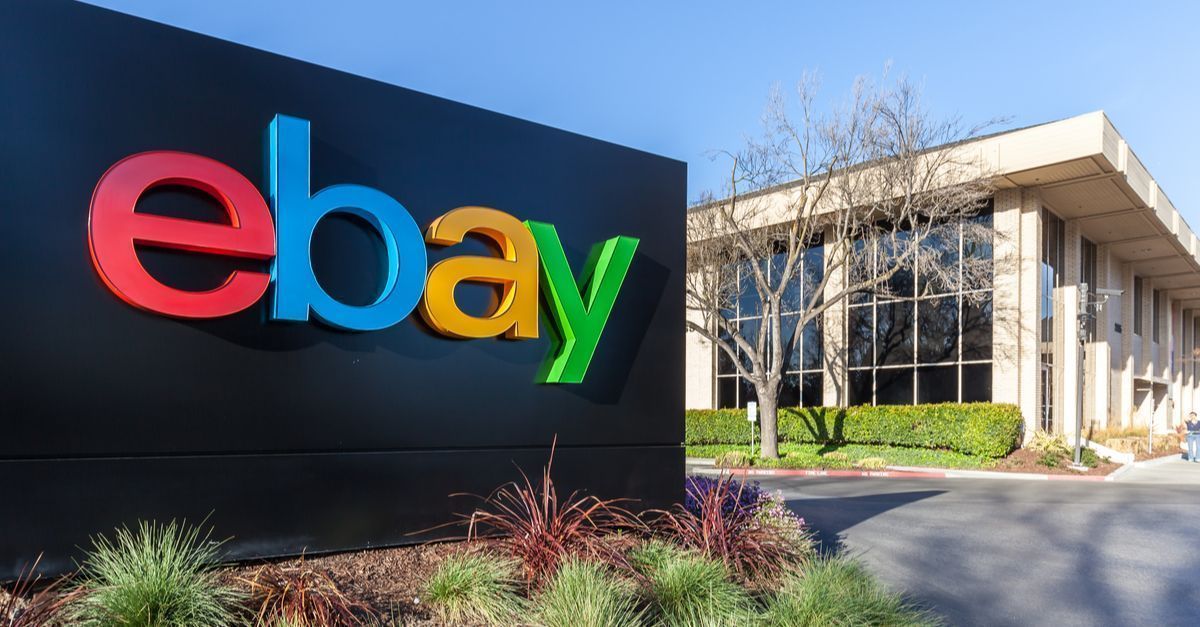 They also appear to be preparing for increased regulatory obligations with several newly listed job positions in Risk and Compliance (emphasis mine).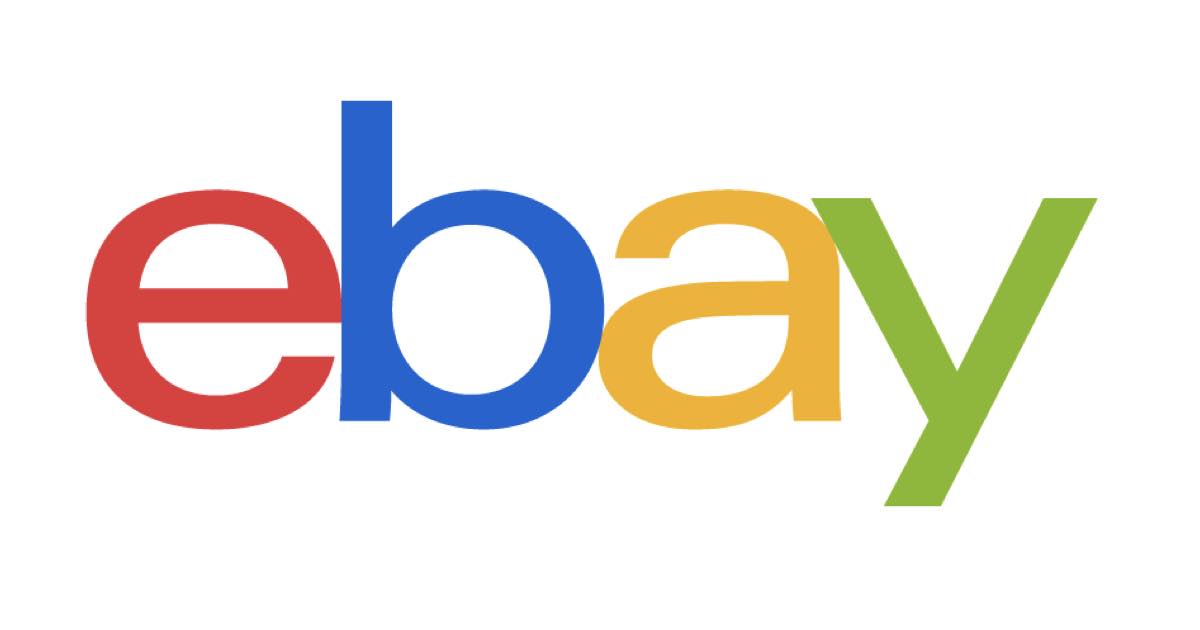 The Global Seller Risk Management team provides sellers of all sizes an opportunity to conduct commerce and grow their business on the ebay marketplace with a simple, consistent, & customer focused experience, while managing to the ebay lifecycle risk tolerance.



We are customer centric and strive for clear, visible, and consistent risk actions that remove bad actors and prevent seller churn while instilling confidence on the platform to promote buyer and seller growth.



We are searching for a highly motivated individual to join our expanding team focused on ensuring accuracy of risk mitigation strategies and ensuring seller health to ensure the right sellers have a smooth experience while controlling for bad actors.



The role requires a keen curiosity and a strong analytical approach to drive optimized strategies. In this role you will be a valued strategic partner on the onboarding strategy team that is growing trust across the marketplace. You will drive product and strategy changes that protect the platform while improving seller experience and maintaining the portfolio risk profile.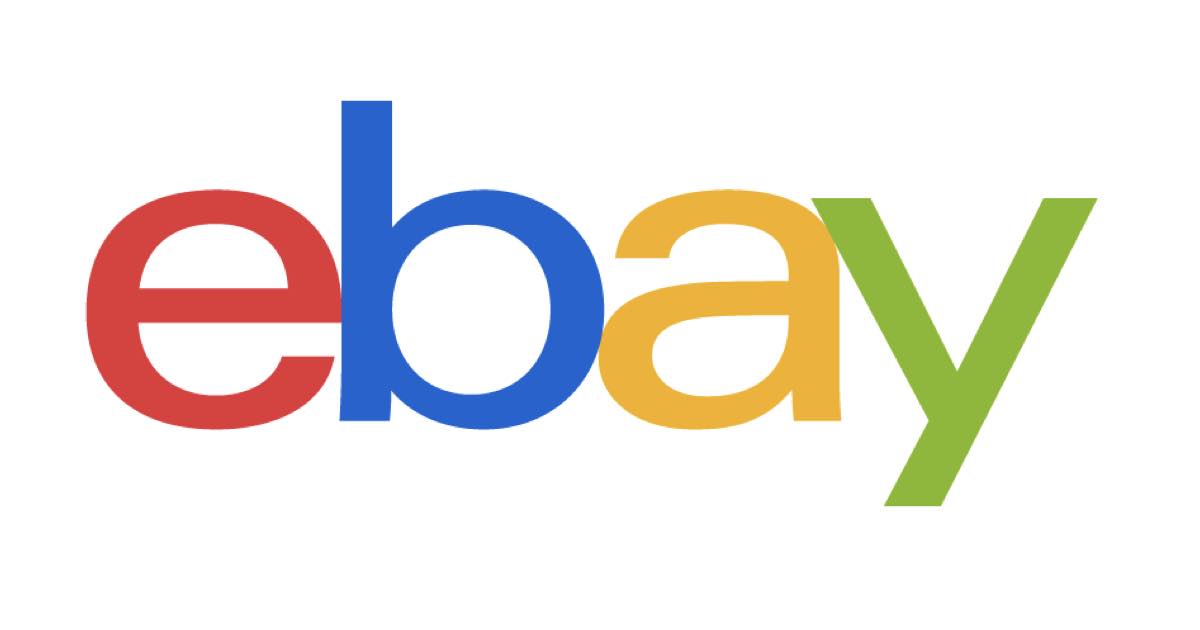 eBay is looking for an experienced Senior Product Manager to help design, shape, and drive product solutions for eBay's Risk Compliance Platform.



This person will drive Inventory compliance initiatives to ensure sellers and listings on the site meet global regulatory requirements, while providing a delightful listing experience for our sellers.
While eBay is putting a positive spin on these roles, you can bet when push comes to shove their priorities will fall squarely on the side of "managing to the eBay lifecycle risk tolerance" and "maintaining the portfolio risk profile" over "ensuring the right sellers have a smooth experience" and "providing a delightful listing experience for our sellers."
eBay had previously opposed the Shop Safe Act, but that campaign currently shows as "closed" on the eBay Mainstreet page and nothing else has been posted since it was reintroduced last month.
Will eBay push back against legislation and rights holders who abuse the system with false counterfeit claims to hamstring competition?
---
Are you an eBay seller that has experienced a recent increase in VeRO claims?
What would you like to see eBay do to "provide a delightful experience" for legitimate sellers with a positive track record on the platform to help with regulatory compliance while not violating their rights to legally resell personal property?
Let us know in the comments below!
---