eBay Acquires Certilogo For AI Fashion Authentication
UPDATE 7-11-23
eBay has announced their acquisition of Certilogo has officially been completed.
Post acquisition, Michele Casucci will continue to lead Certilogo as its CEO, but further details have not been disclosed.
Details on the Transaction
eBay has acquired Certilogo as of July 11, 2023. Further details were not disclosed.
---
eBay has entered into an agreement to acquire Certilogo, an AI-powered technology for digital ID and authentication of fashion brands.
eBay Inc. (Nasdaq: EBAY), a global commerce leader that connects millions of sellers and buyers around the world, and Certilogo, a provider of AI-powered apparel and fashion goods digital IDs and authentication, today announced that eBay has signed a definitive agreement to acquire Certilogo.



Certilogo's platform uses digital technology to empower brands and designers to manage the lifecycle of their garments, while providing consumers a seamless way to confirm authenticity, access reliable information about branded items, and easily activate circular services.



This acquisition further solidifies eBay as a trusted destination to shop for pre-loved apparel and fashion, and marks a key investment in the growing pre-loved fashion category. It also provides customers with more confidence as they increasingly make more sustainably conscious purchase choices.



"For many years, consumers have turned to eBay as a trusted destination for buying and selling preloved apparel and fashion goods, not only because of the unmatched selection, but because of our commitment to utilizing the latest technology to empower our sellers and buyers," said Charis Marquez, VP, eBay. "Certilogo's technology and talented team allows eBay to build on this commitment, establishing eBay as a leader in pre-loved fashion, and offering new ways for consumers to connect and engage with brands."



"Certilogo was created to build connections between consumers and brands, utilizing technology to simplify and strengthen those relationships and unlock information that fundamentally changes how we interact with apparel and accessories," said Michele Casucci, CEO and Founder, Certilogo. "eBay pioneered recommerce, while Certilogo pioneered connected products and consumer-facing digital authentication. By joining forces, we will be able to make an immediate and significant contribution, taking advantage of already consolidated skills and infrastructures, promoting a model that has its foundation in community and circularity."



Details on the Transaction
eBay has signed a definitive agreement to acquire Certilogo as of May 15, 2023. Closing is subject to satisfaction of customary conditions, including regulatory approvals, and is expected to occur in the third quarter. Further details were not disclosed.
Certilogo's solutions currently work for outerwear, apparel, accessories, bags and luggage, footwear, shades & glasses, watches & jewellery, and fragrances.
It will be interesting to see if eBay integrates these features into their new Certified By Brand program or uses them exclusively for their internal authentication processes.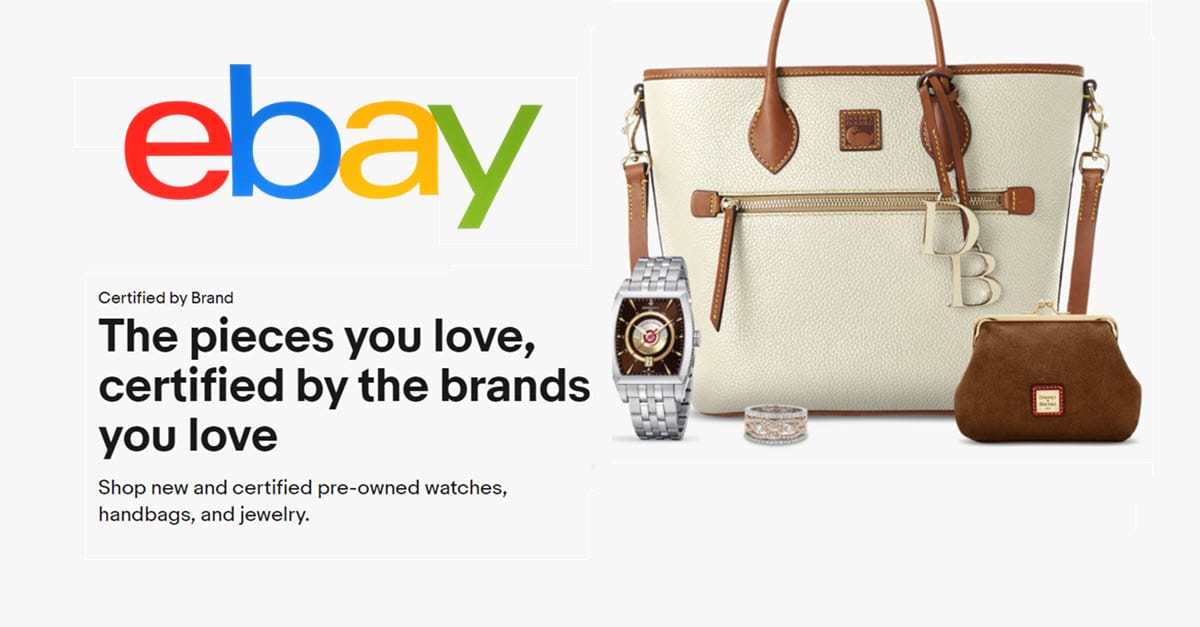 eBay has also recently listed several job openings for Mergers and Acquisitions strategy, operations and people roles to focus on due diligence and employee integration to address issues with eBay's previous acquisition of trading card marketplace TCGPlayer and improve M&A execution going forward.
Hopefully eBay has learned from the TCGPlayer experience and will have a much smoother transition with Certilogo.
---