Does eBay's Tech Led Reimagination Stack Up Against Competition?
eBay CEO Jamie Iannone has spent a lot of time talking about his plans for a "tech led reimagination" of the marketplace - but has he really delivered?
An eBay seller brought my attention to a cool new augmented reality experience rival marketplace Etsy released yesterday.
Do you ever find yourself on Etsy admiring a beautiful piece of artwork, a statement light fixture, or some bespoke furniture and wonder what it would look like in your home? Now, you won't have to, thanks to The Etsy House – the first-ever interactive, augmented-reality experience that allows shoppers to "walk through" a digital home filled with curated Etsy items.



With photorealistic and true-to-scale renderings, seamless navigation, and 360-degree visuals, The Etsy House transports shoppers to a one-of-a-kind virtual home filled with holiday decor and gifts, Etsy Design Awards winners (both past and present), bespoke furniture and artwork, and other fun surprises. Even better, the house is shoppable – when you hover over select items, a pop-up will provide more information on the product and a link to purchase.
It's a really clever idea and kudos to Etsy on the execution! But it also brought to mind for me just how much eBay may be lagging behind the competition when it comes to tech led ecommerce experiences.
One of Jamie's accomplishments ticked off the list in his first year as CEO was to introduce Dark Mode for the eBay App.  Sure, that's a nice feature, it even won an award, but was it really revolutionary or simply catching up with modern user experience preferences and aesthetics?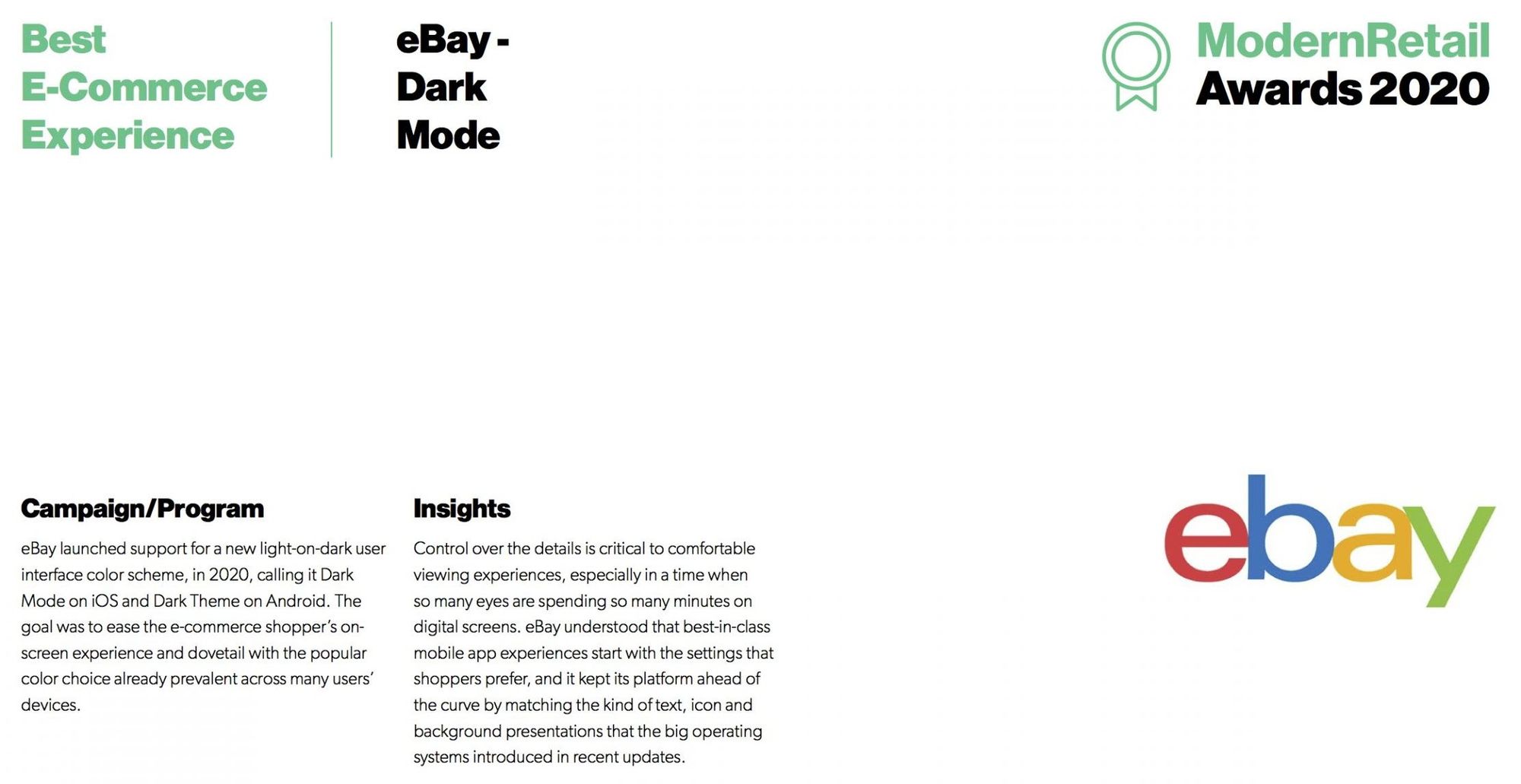 ---
Another big announcement from eBay specifically designed to go up against Etsy was improvements to Personalization.
Etsy clearly rules in the handcrafted/personalized world and at first blush it seemed like eBay was really going to try to take a bite out of that market - but at the end of the day the great tech led reimagination just stuck a text box on the listing for buyers to type a message in and called it "done."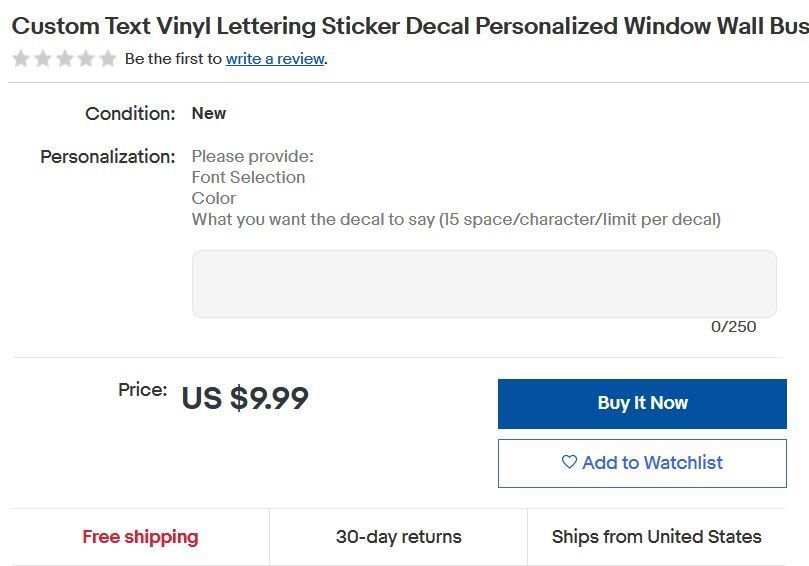 Sellers were a bit let down by the lack of functionality, giving examples of what the competition offers.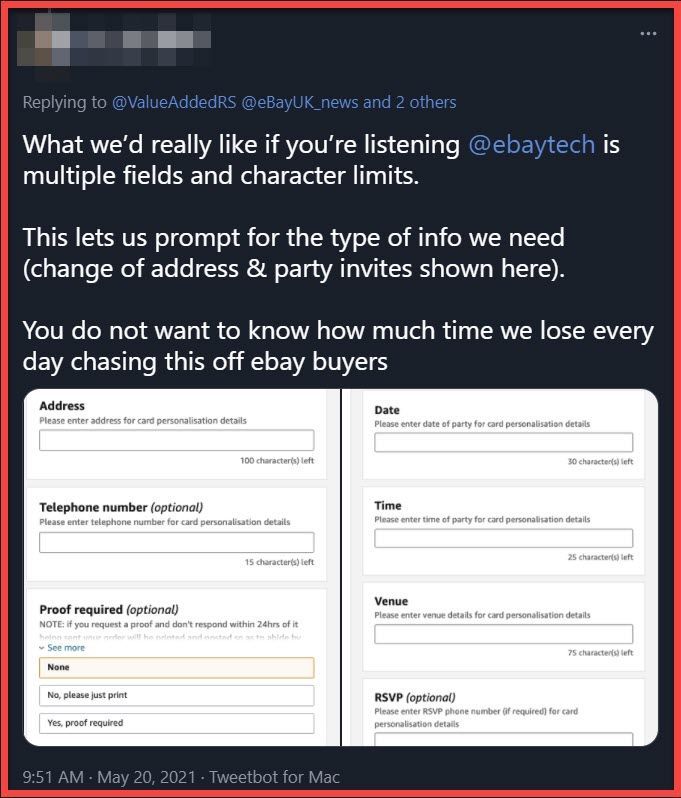 The worst part is since whatever is written in the text box gets sent through eBay's messaging system which does not allow the exchange of personal information like email address or phone number, sellers who create custom items that might need those details found that messages with the buyer's custom information were being blocked.
---
Unified Listing Experience/Background Removal Tool
The entire rollout of the Unified Listing Experience was a bit of a debacle, with a lot of pushback from sellers about eBay trying to force a mobile experience on desktop users.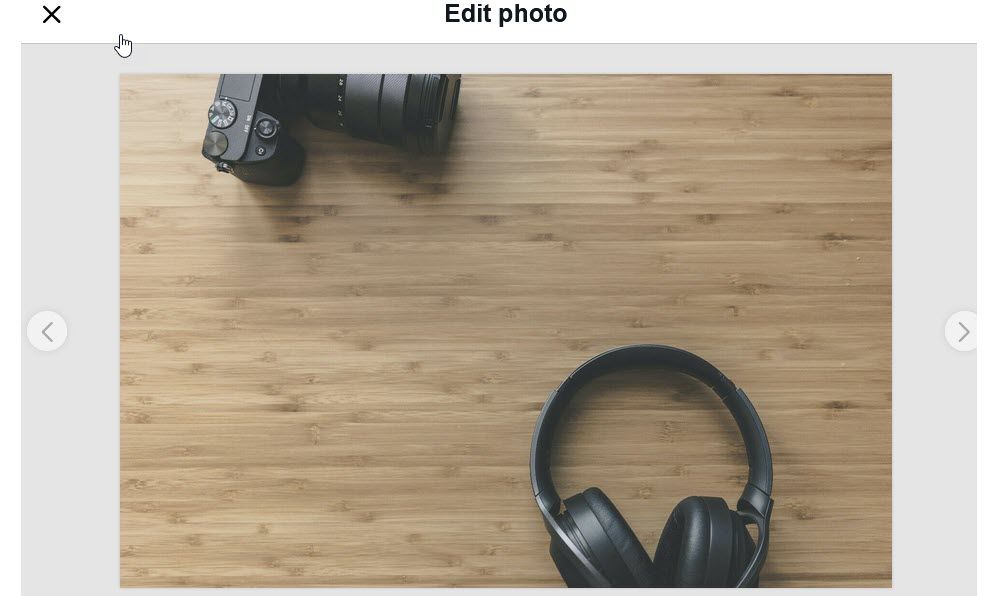 The most laughable part of the Unified Listing Experience in my opinion is the Background Removal Tool.  eBay likes to point to this as a great example of their amazing technology but I can only imagine the people who say that have never actually used it or the only point of comparison they have is MS Paint 95.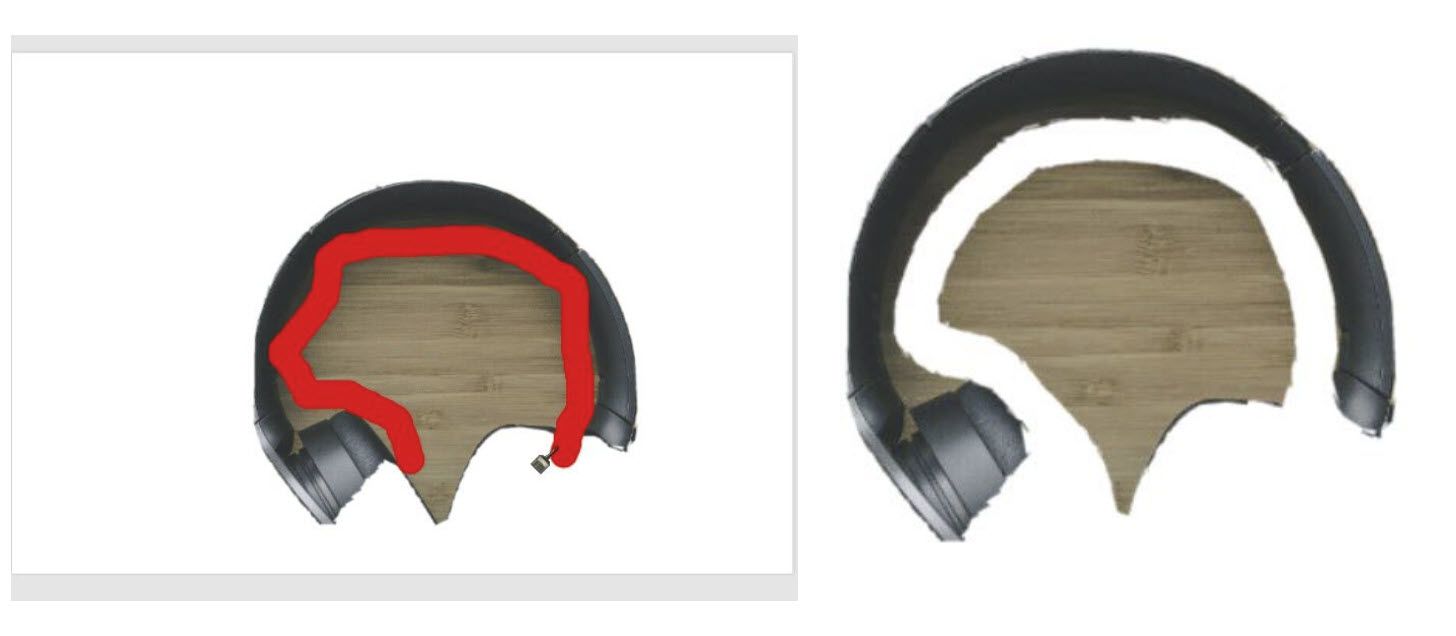 If the initial automated attempt to remove the background doesn't get the results you want, eBay gives you a paint brush option to either remove or add back in parts of the image - but you can't adjust the size of the brush and aside from zooming in, there is almost zero control.
---
What about Terapeak Sourcing Insights? 3 months later I still can't get it to work in the Motors categories.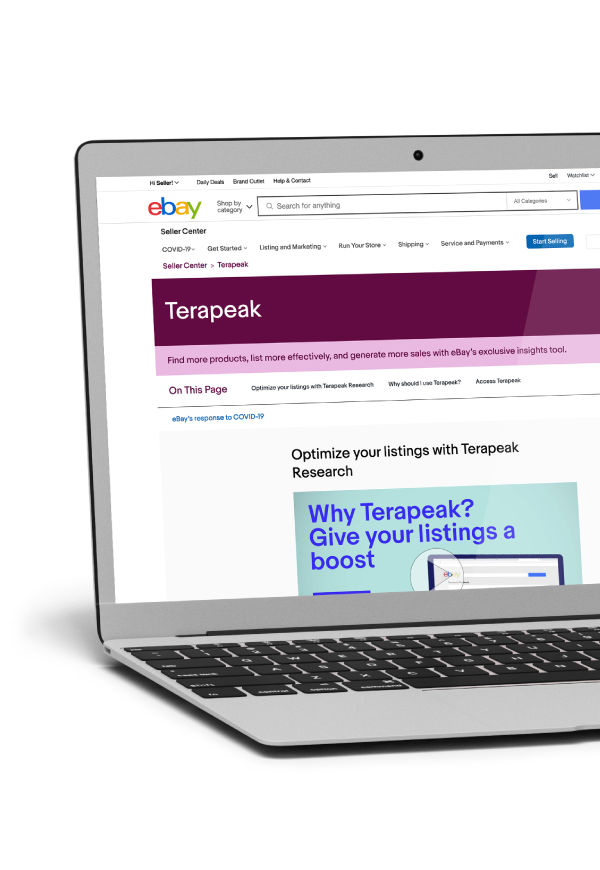 Price Guide Beta for Trading Cards? Again - cool idea, but sellers found it was lacking important variables like sorting by graded and ungraded or other important factors, which could possibly skew the results.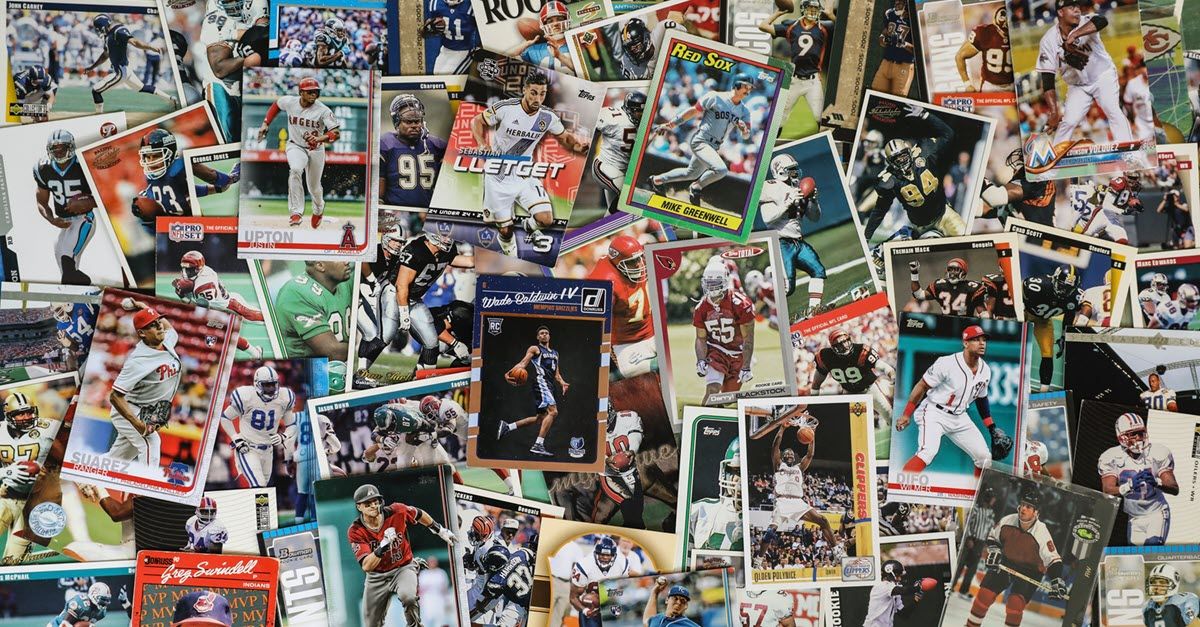 ---
eBay announced at the April 2021 Seller Check-In they were bringing integrated video to listings.  This is a feature sellers have been asking for for years and it was met with a lot of enthusiasm.
Unfortunately, it was initially only made available for sellers using the API or select third party partners like ChannelAdvisor (typically larger retail/multi-channel sellers, not smaller consumer sellers).  I'm hoping maybe we'll see this start to rollout site wide by end of year.
Meanwhile, competitor Depop has had a video feature since 2018.
Poshmark also beat eBay to the punch on videos and so did Etsy.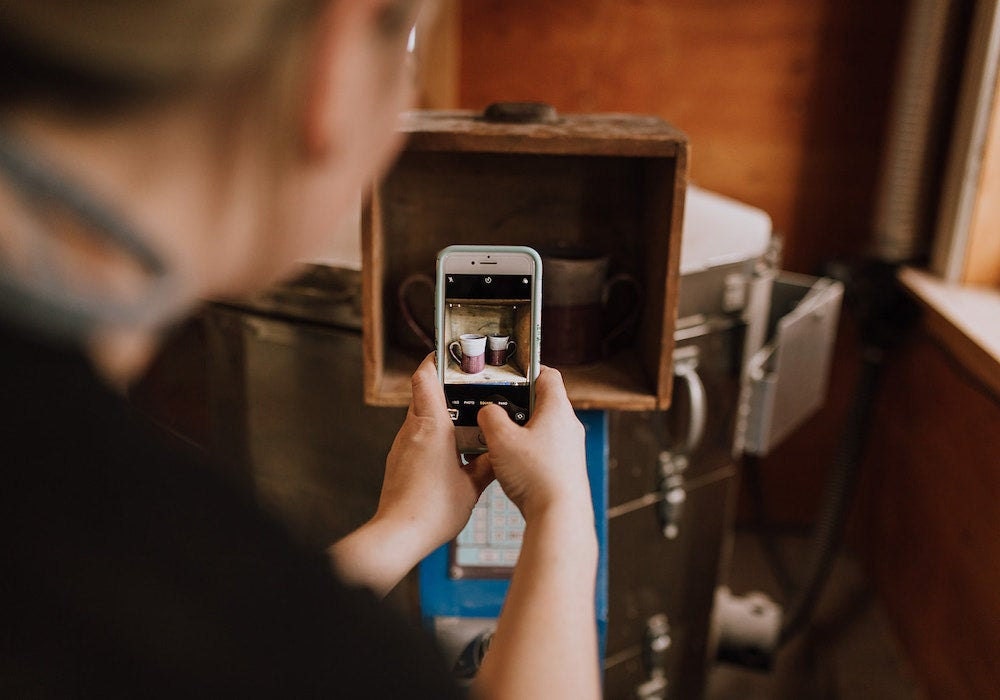 I could go on, but I'll give the dead horse a break.  Bottom line - Jamie seriously needs to step up eBay's tech led reimagination game if he hopes to keep up with, let alone surpass, the competition.
---
What new features would you love to see eBay focus on with their tech led reimagination? Drop a comment with your thoughts 👇!
Follow Value Added Resource on Twitter & Facebook ✔
Subscribe to receive eBay seller news, tips, and insights in your inbox 📧
---