Funko Brings Back Founder CEO Brian Mariotti As Sales Falter
eBay's penchant for execution mishaps and boomerang rehires may be rubbing off on Funko as the company brings back previous CEO Brian Mariotti and shuffles current CEO Andrew Perlmutter back to his previous President position.
According to Yahoo Finance:
BRIAN SOZZI: First up, is Funko. Guys, pretty strange, I would say, release from the company late yesterday. They're bringing back, really for all intents and purposes, the founder of Funko, in my view, Brian Mariotti and also the former CEO, replacing Andrew Perlmutter who just took over in January of this year as CEO.



Really coming after a disappointing third quarter and warning. I think, the company has been dealing with execution mishaps. But it also comes given, I think, there's a new board member on there The Chernin Group. They took a 25% stake in Funko earlier this year. And it's likely them pushing for better financial outcomes and trying to tap back into that magic of Mariotti.



BRAD SMITH: Yeah, $263 million investment that The Chernin Group, TCG, made. And for right now, the early partnership that they tried to drum up, even on the outside of that purchase of the 25% share of the company, they had been looking to sell through, get this, eBay. Sell more through eBay. And of course, eBay was one of the other major investors within that particular round.



But it also comes at a time where people aren't necessarily going to-- or at least the top selling items this holiday season aren't Funko or tabletop dolls and figurines right now. If you're looking at some of the lists that come out from Adobe, it's LEGOs, it's PlayStation 5, Hot Wheels, "Madden '23." Funko not on that list.



BRIAN SOZZI: Well, this really, I think, just raises the long time question on Funko, should it be part of another brand? Should this brand be part of a Hasbro or Mattel where they can better leverage some of the IP in this business and create more toys...



BRIAN SOZZI: And the other interesting aspect here, they brought Andrew in, I think, to focus on operations. He seemed--certainly capable when he came on with us. Just I guess couldn't get it done. And Brian wanted to focus on creative. So now you have the creative guy coming back at a time when they probably need someone to focus on operations.
---
The incredulous mention of Funko trying to sell through eBay of all places ("get this") really sums up the feeling of this Yahoo Finance segment - clearly the panelists here aren't convinced eBay CEO Jamie Iannone's vertical focus strategy was a good bet to hang Funko's fortunes on.
eBay of course worked out a deal to be the preferred secondary market for Funko as part of their investment with the Chernin Group to take on a 25% stake in the company back in May 2022.
So far that investment does not appear to have paid off well for eBay - Funko stock hit a low of $7.92/share in November, down from $21/share the Chernin Group bought in at, and the significantly worse than expected Q3 performance has prompted Wolf Popper LLP to investigate the company for possible securities fraud.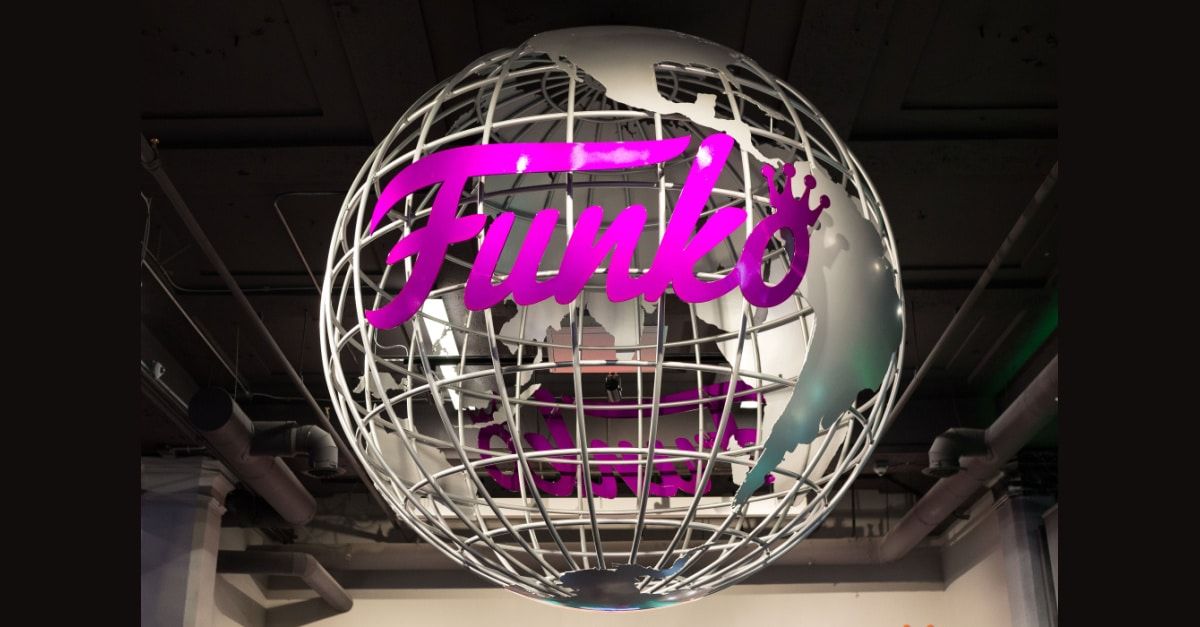 Will the return of the creative founder/CEO be enough to turn the tide or has the Funko bubble finally popped like Beanie Babies and Fidget Spinners in days gone by?
---