Does eBay Really Care About Seller Engagement?
eBay executives have spent a lot of time recently talking about the importance of "feedback loops" and seller engagement. In his opening remarks at eBay Open Online, CEO Jamie Iannone said:
To accomplish our vision we need...tighter feedback...we also want to hear where we need to improve, and to better understand and focus on what you need.
CMO & VP Seller Community Andrea Stairs and Director of Seller Community & Engagement Rebecca Michals did an entire 15 minute segment specifically about seller engagement and community commitment.
Andrea said:
Our commitment is also to listen, consider and respond both in good times and in more challenging ones. Jamie talked about how important your feedback is and it is important and part of my team's role is to capture that feedback and make sure it gets shared across the organization.
SVP & GM, North America Jordan Sweetnam's closing remarks at eBay Open Online echoed the same themes.
Is it fun to run a business on eBay? Is it easy to run a business on eBay? Do you have the tools you need? Can you make money selling transactions? Do you feel you're treated fairly?....



I am committed, Jamie's committed, the rest of our eBay leadership team and our thousands of employees are committed to bringing a balanced marketplace where you, our sellers, are having great experiences and that leads us to creating lifelong trusted relationships with buyers.
Current eBay leadership has clearly gotten the message that sellers have been frustrated with the lack of engagement over the years. They keep promising to do better, but they still seem to be struggling to put those words into real, meaningful action.
eBay seller engagement is far too often either one sided or an extremely limited, carefully curated experience designed to produce only the kind of feedback eBay actually wants to hear and promote.
In the eBay Open segment about seller engagement, Rebecca leaned heavily on the eBay Community as an example of eBay's efforts. However, anyone who spends more than 5 minutes in the community will quickly see it is a frustrating echo chamber where users simply shout at the walls. The "engagement" with any actual eBay staff is few and far between.
The community team hosts a weekly chat, which should be a place where users can get answers and assistance from eBay staff, but week after week most questions are replied to with some variation of "I'll pass that on to the appropriate team."
Too often, important business impacting issues that are surfaced in the community go nowhere and there appears to be no accountability when eBay's own staff hit internal brick walls and are not able to get answers or resolution.
eBay has also recently featured interviews with sellers, again on the surface appearing to be making an effort at community outreach, but I have to note many of the sellers selected to be featured also happen to be eBay employees or very closely associated eBay partners - not exactly a wide range of opinions and experiences.
In the September Seller Check-In, Andrea mentioned several ways eBay engages with sellers, including the eBay Expressions program. Through eBay Expressions, sellers agree to give eBay feedback on a confidential basis (eBay requires these sellers to sign non-disclosure agreements). According to Andrea, eBay Expressions uses a random, representative group of 15,000 sellers, gathering feedback through surveys and Zoom conferences.
eBay Expressions is an invite only program, so one has to wonder exactly how "random and representative" of a sample they might really be.  On top of that, requiring NDAs and mandatory on camera interactions could certainly skew participation to those more likely to express positive rather than critical feedback.
Even publicly available eBay survey's are often presented with less than transparent results, like this eBay for Business Facebook post after a recent survey about the Fall 2021 Seller Update.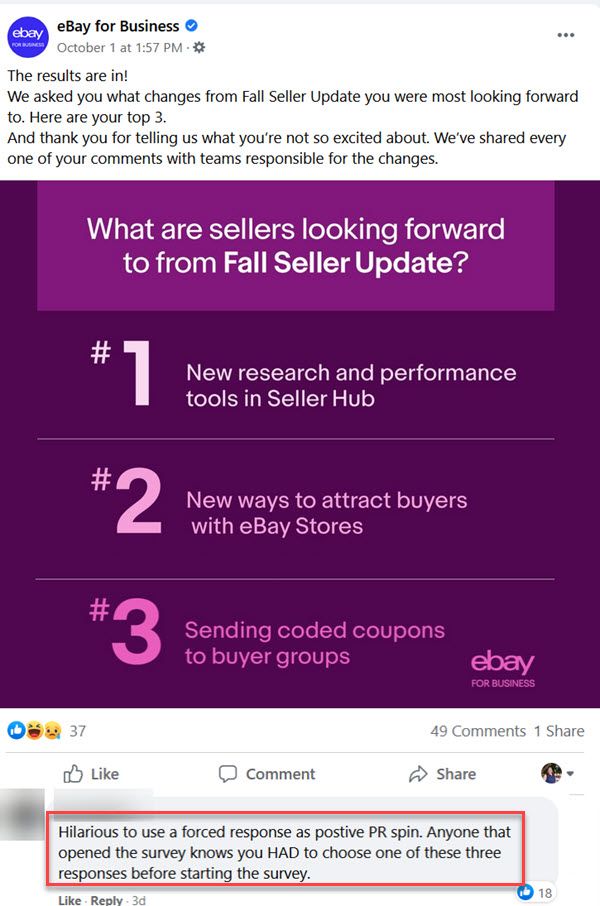 ---
eBay Seller Voices
Back in July, I stumbled upon a new section in the eBay community called Seller Voices.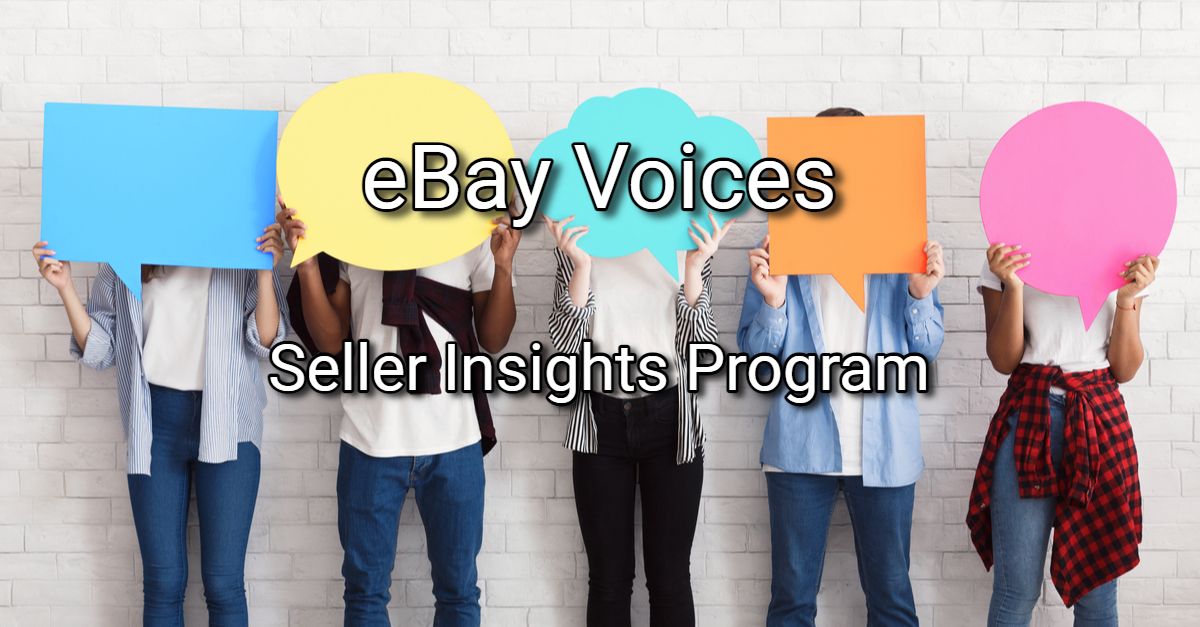 This initiative was supposed to be a 90 day pilot focusing on the collectibles categories, with promised monthly participation from an eBay category manager.
About Voices: for Collectibles
This forum is for Collectibles sellers to share category-specific ideas for improvement with the Collectibles Category Manager. All sellers are able to 'like' other sellers' posts, but only Voices Sellers are able to post. On a monthly basis, the Category Manager will respond to the most popular ideas–so be sure to 'like' posts that resonate with you!
The pilot program got off to a bit of a rough start, with some embarrassing indications that it may not have been quite ready for prime time.

There were also concerns expressed about how eBay was choosing which sellers would be allowed to participate. Only "approved" Voices Sellers were allowed to create posts in this area of the community but there was no transparency as to the selection process or criteria. I attempted to get clarification about the process, but never received a satisfactory response.
Fast forward two months and there has been a bit of activity from those approved sellers in the Voices:Collectibles forum, but none of the promised participation from eBay.
In the eBay community, when you click the "thumbs up" on a post it's called giving a "helpful" - it's a positive indication that the post helped answer a question or address an issue.  Most community members assumed "like posts that resonate with you" meant give them a helpful - since that is really the only option the community format allows for "voting" or "liking" a post.
However, it seems odd that on the side navigation for this page, it shows questions submitted but no Top 5 even though at least 5 of the posts have at least some helpfuls (one from July has 52).
It almost seems like helpfuls aren't really seen as "votes" by the system and maybe there was something more that was supposed to be set up here.
I brought the topic up both in the community and on Twitter on Thursday, September 30th to see if I could get any answers about the current status of the Voices program.
Although my tweet didn't receive a direct response from eBay, I was happy to see a mention of Voices:Collectibles thrown in at the end of the September Seller Check-In held later that day.
During the add on session dedicated specifically to the collectibles categories, Steve Halupka Senior Category Manager, Collectibles showed a link to the Voices section of the community and said "I'll actually be responding tomorrow [Friday October 1st] and looking forward to responding to some of the suggestions that are in there."
However, Friday came and went and there was no participation either from Steve or any other eBay employees.
Sellers were frustrated with the lack of follow through:
It's just a shame how ebay treats this stuff..........throw it up/ignore it/then take it down for because of no use...... Waste of time/resources/and, most of all, their credibility........ I thought that's the kind of thing Jamie and Jordan came back to "fight"..........



If anyone knew exactly what this thing was for......it sure wasn't me........and the participants...... didn't sound like they knew either.......
I never really "got" the point of it. Random sellers were selected to post FB with no info as to how they were chosen and no info for sellers to apply to be chosen. There was no publicity anywhere outside of this board that I saw.



If eBay was going to take it seriously, this is not how we would have seen it rolled out. It felt like a non-starter from the get-go. Is it terrible for me to say that based on the way it was rolled out- that I expected it would go nowhere and be abandoned within the first month?
They give lip service to wanting feedback.......but then continually shoot themselves in the foot.....same as always......... Rebecca just gushed over how important our feedback was, the precious program with all the surveys.......but whoever Steve/team is obviously not on the same page.....and no one apparently even knew Voices was set up originally as a monthly response, not 90 days



Way back.......I think the last Open they had, we were questioning a Seller Ebay person about the "calendar" that Ebay once had, delineating the holidays and what we should be doing or what ebay was going to do.......the thing hadn't been updated in at least a yr.......maybe 2...... The answer was that whoever put it up to begin with was no longer there and no one could figure out how to update it.......so they just left it up........>



that's the kind of thing that just makes you want to pull your hair out........in the grand scheme of things, it's a flea on an elephant......... But if the elephant gets enough fleas, it's going to stagger at least a bit......and every single time something like this happens........they lose the confidence of more people. Wonder what those people who put the questions up feel like?
To add to the frustration, when Sheila@ebay did respond, it was clear there was a complete lack of internal communication and understanding about how this program is supposed to work.
I just asked Tyler about this and he said that Steve was going to pop in during the Checkin to answer questions. Both Tyler and I didn't have a chance to go the CheckIn last week. Was Steve not there?



Today I found out that a new topic was supposed to go live on Friday, but something is wrong with the posting ID. Give me a little time to find what's going on.
Seriously eBay?! This initiative was launched in July but no one thought to set up the posting ID and test to make sure that the category manager could actually participate on a monthly basis as promised?
From where I'm sitting it looks like the Voices program was hastily launched then pushed to the side and completely forgotten until public attention was brought to it again, at which point there was a last minute scramble to add it to the Seller Check-In script with promises that were then not communicated to the community team to implement or execute in time to actually follow through.
The lack of responsibility and accountability on display here is just astounding and completely unacceptable on all levels - and it all rolls up to Andrea Stairs.
Jamie, Jordan, Andrea, Rebecca and everyone else at eBay either need to get serious about real, sincere two way open dialogue and engagement with sellers or they need to at least be honest enough to dispense with the pretense.
The lip service is getting tiresome and sellers have had enough.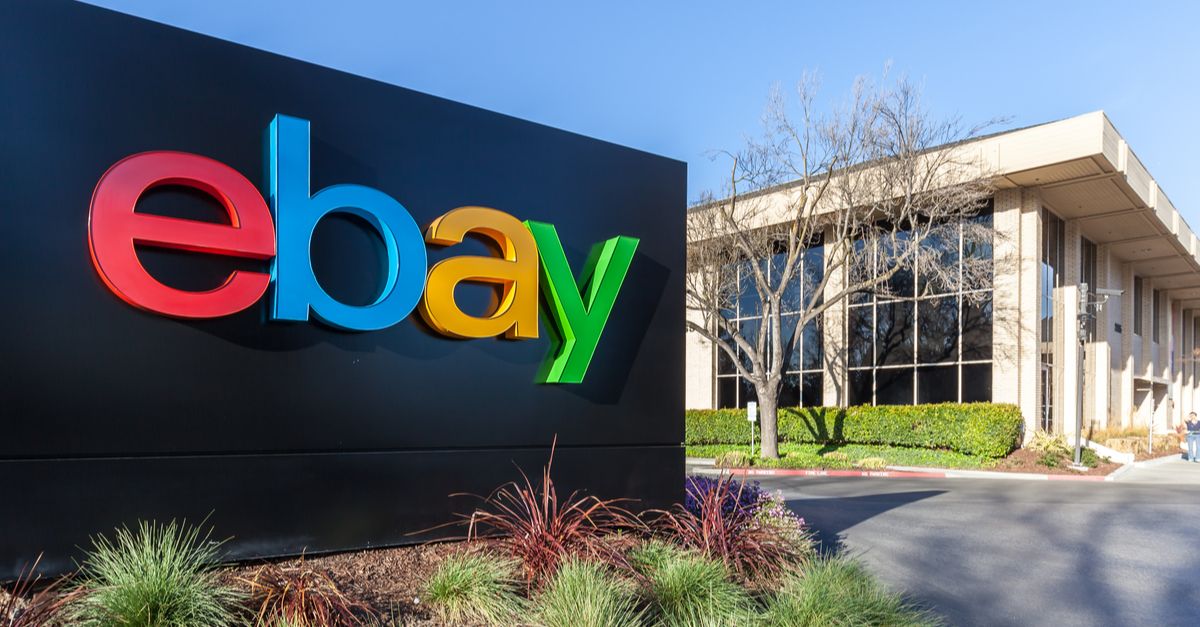 ---
Do you think eBay is doing enough to engage with sellers in meaningful ways? What feedback and engagement initiatives would you like to see put into action? Let us know in the comments below!
---