eBay Voices - Pilot Program For Seller Insights
UPDATE 9-13-22
It would appear the eBay Voices program has been officially shelved. It has been unceremoniously moved to an archive segment of the community that is locked from further replies and hidden from search.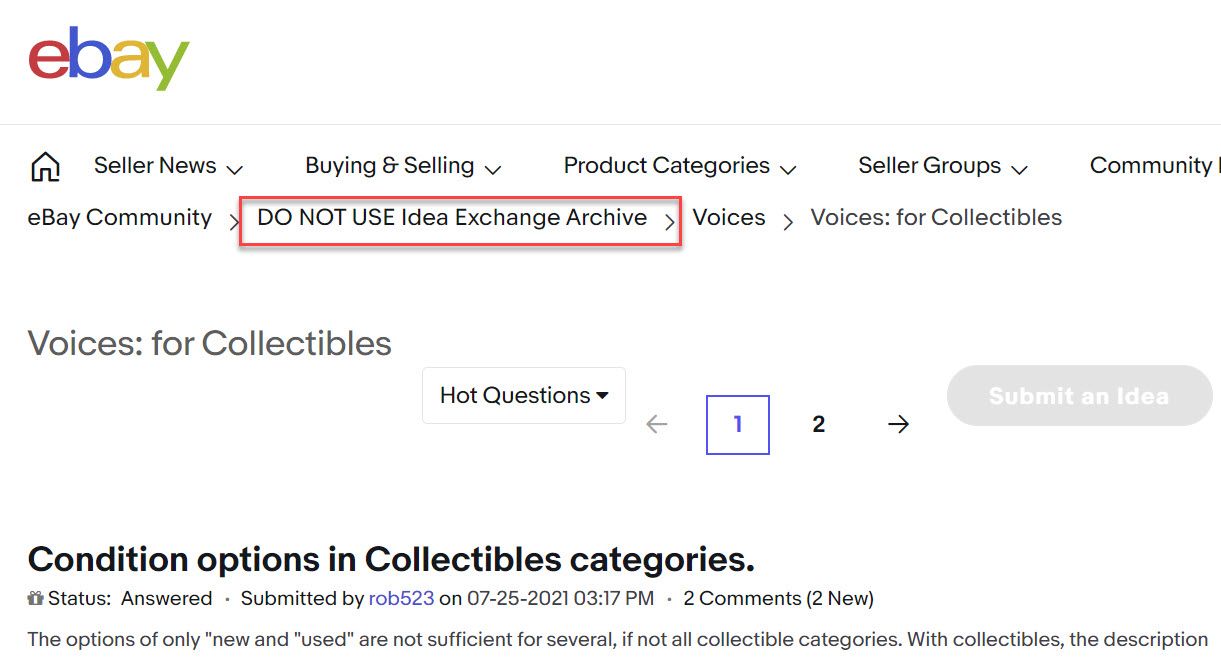 Steve Halupka, Senior Category Manager, Collectibles and Toys has also left eBay as of last week.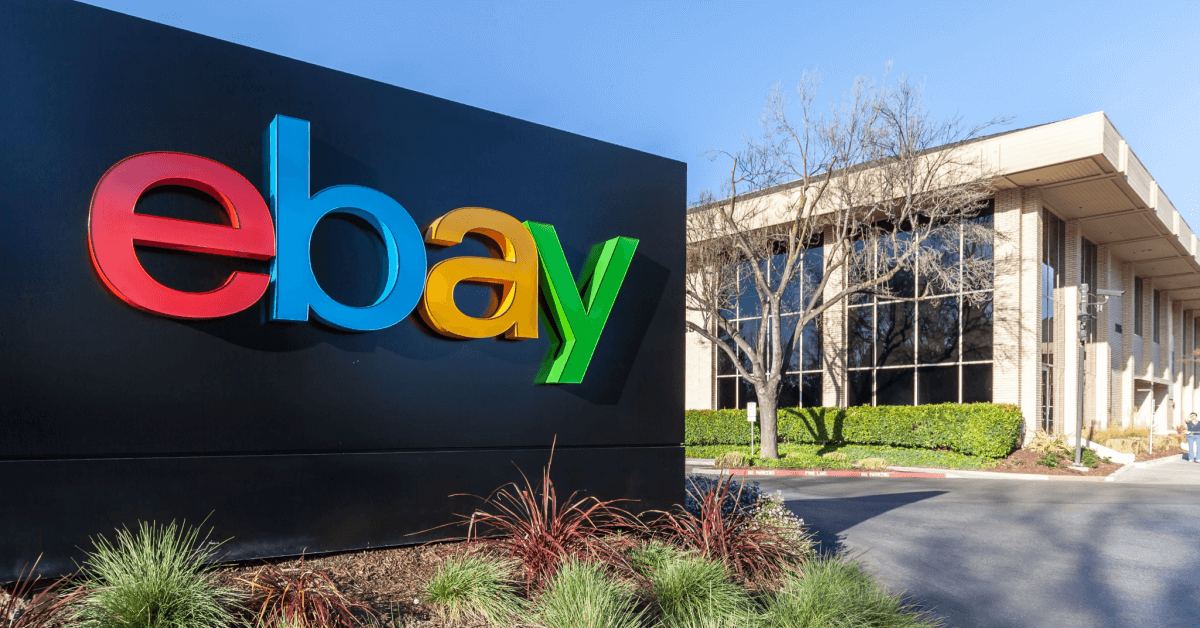 ---
UPDATE 3-7-22
Senior Category Manager, Collectibles Steve Halupka did finally answer a handful of questions back in October, but the Voices program fell silent after that, with many sellers wondering if it had been abandoned completely until an update was posted on 3-4-22
Hi everyone! I just wanted to take a minute to thank you for your excitement and participation when we originally started this board. I'm sorry that it's taken us a while to develop a set plan and cadence for responses and I want you to know that I'm making it a top priority going forward. What is the plan you ask?!



The plan is to provide responses and feedback to the ideas for improvements that you post every month, with the first starting at the end of March. This should give you some time to come up with some really great stuff, and for me, some time to respond.



I'm looking forward to working with you all and seeing what kind of improvements we can make to the listing process, search, and anything else you come up with. It's my goal to provide you with the best experience possible in the Collectibles Community.
I'll be checking back in at the end of March to see how this new promise goes, but considering this pilot program started back in July of 2021, I'm not holding my breath.
Maybe Steve needs to spend less time on Twitter telling other sellers that he doesn't follow eBay policy in regard to shipping within your stated handling time and more time responding to the Collectibles community?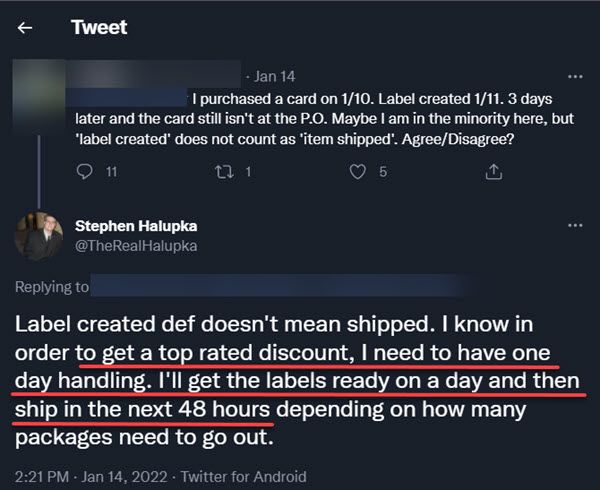 The 8 month lead time to even get to this point with one category also doesn't bode well for expanding the pilot to other categories. At this rate, it looks to me like the Voices program is on life support and failing fast due to lack of investment and effort from eBay.
Clearly CEO Jamie Iannone and CMO/VP Seller Engagement Andrea Stairs are not particularly interested in pursuing this "feedback loop", despite their lip service to the contrary.
---
UPDATE 10-1-21 After being reminded of this very important "feedback loop" yesterday morning, Senior Category Manager, Collectibles Steve Halupka promised he would be stopping by the Seller Voices:Collectibles section of the community today to answer the top questions.
Unfortunately the community team apparently knows nothing about this and as of 7 PM Eastern, I have not seen any response from Steve or any other eBay staff in the Voices:Collectibles forum.
It's disappointing but not surprising that eBay seems to have completely forgotten this program even existed and even more disappointing that after being called out on it and promising to participate there has been absolutely zero follow through.
One seller in the community had this to say about the situation:
It's just a shame how ebay treats this stuff..........throw it up/ignore it/then take it down for because of no use...... Waste of time/resources/and, most of all, their credibility........ I thought that's the kind of thing Jamie and Jordan came back to "fight"..........



If anyone knew exactly what this thing was for......it sure wasn't me........and the participants...... didn't sound like they knew either.......
Jamie Iannone, Jordan Sweetnam - are you listening?!
CMO and VP of Seller Engagement Andrea Stairs spent her entire opening segment of yesterday's seller check-in going on and on about how much eBay values seller feedback and yet, eBay apparently couldn't be bothered to keep even this one small promise to engage with a tiny group of hand picked pre-approved "seller voices."
And they wonder why they have a seller trust problem.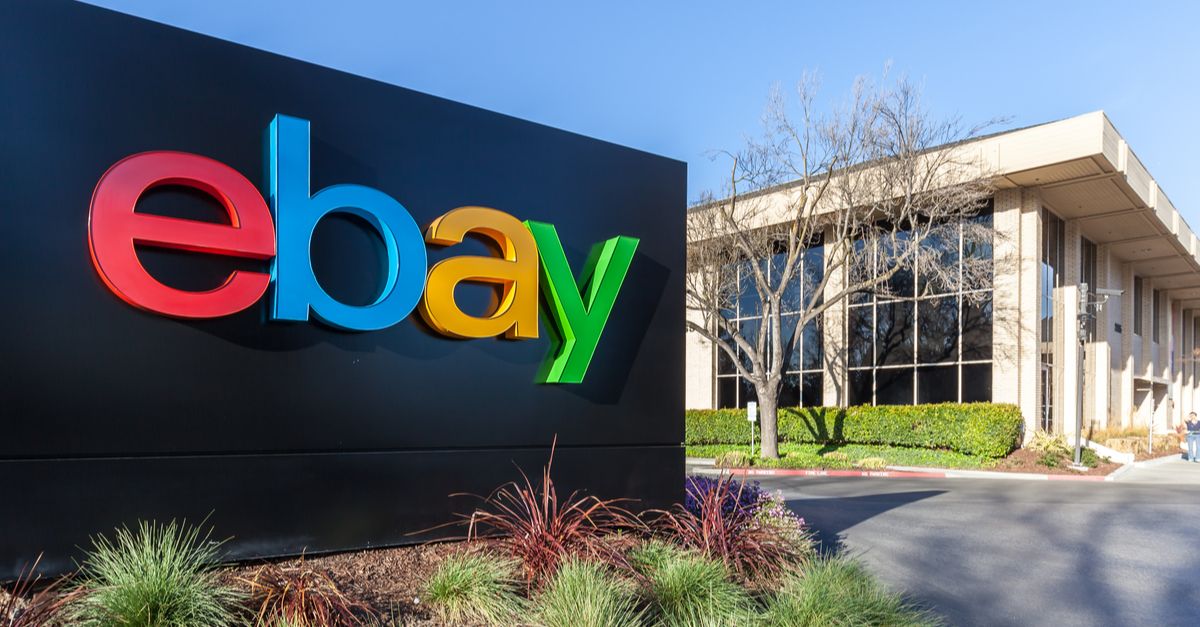 ---
UPDATE 9-30-21: What happened to the Seller Voices pilot program?
Sellers were cautiously optimistic when eBay created this new section of the community with a promise of direct engagement with sellers.  The pilot program launched in July starting with the Collectibles category.
About Voices: for Collectibles
This forum is for Collectibles sellers to share category-specific ideas for improvement with the Collectibles Category Manager. All sellers are able to 'like' other sellers' posts, but only Voices Sellers are able to post. On a monthly basis, the Category Manager will respond to the most popular ideas–so be sure to 'like' posts that resonate with you!
However, despites promises a category manager will respond on a monthly basis, I see zero activity from any eBay staff in this part of the community, let alone a specific category manager.
In the eBay community, when you click the "thumbs up" on a post it's called giving a "helpful" - it's a positive indication that the post helped answer a question or address an issue.  Most community members assumed "like posts that resonate with you" meant give them a helpful - since that is really the only option the community format allows for "voting" or "liking" a post.
However, it seems odd that on the side navigation for this page, it shows questions submitted but no Top 5 even though these at least 5 of the posts have at least some helpfuls (one from July has 52).
It almost seems like helpfuls aren't really seen as "votes" by the system and maybe there was something more that was supposed to be set up here.  Either way, it's clear there has been absolutely zero participation from eBay in the 2 months since this pilot program began.
Only select "Voices Sellers" are allowed to post in this section of the community. My previous attempt to find out exactly what a seller would need to do to apply and qualify received this answer from community staff.
This a new program we are piloting & we are currently running a 90-day test. If the program is successful in its current form, we plan to both onboard new sellers via larger applications to generate more, unique ideas. If you have an interest in joining, you can send an email to community@ebay.com.
eBay is a little over 60 days into this 90 day test and so far it seems to have simply fallen off the radar.  I've asked for an update on the status of Seller Voices and will update once I receive a response.
---
UPDATE 7-28-21: eBay has made this new section public now and released some more details about how the pilot will work.
It looks like it will partly be a popularity contest with community members voting for topics that dedicated category specific community staff will respond to on a monthly basis.
About Voices: for Collectibles

This forum is for Collectibles sellers to share category-specific ideas for improvement with the Collectibles Category Manager. All sellers are able to 'like' other sellers' posts, but only Voices Sellers are able to post. On a monthly basis, the Category Manager will respond to the most popular ideas–so be sure to 'like' posts that resonate with you!
It's not clear how community members can qualify to become "Voices Sellers". I understand the category managers/teams may have limited time to devote to answering, so it makes sense to have a way for them to identify the top issues to focus on, but if submissions are going to be restricted to only approved members posting, that could lead to "tunnel vision" and limited insight and feedback being provided.
---
It looks like eBay is rolling out a new section of the community forums geared toward building a platform for sellers to share insights and feedback directly with eBay teams in certain categories.
In this first glimpse,  it appears the pilot program will be using the Collectibles category to start.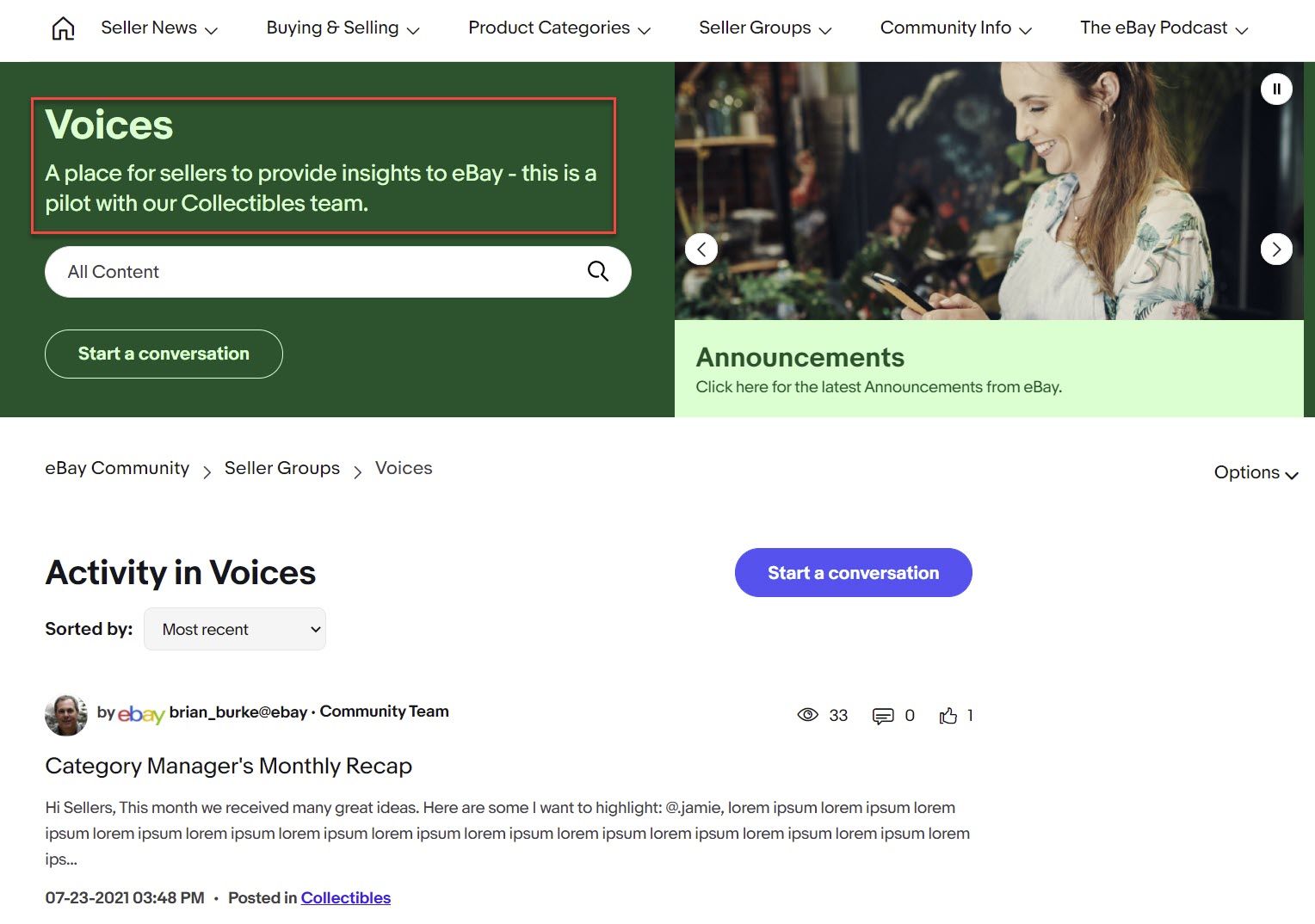 ---
Many long time community users have noted a trend toward less official eBay presence and involvement in the forums lately, so I'm glad to see this trend may be reversing.
There's also been frustration expressed in the weekly chats as the staff on hand is often not able to address many specific concerns or questions, instead passing them on to appropriate teams.
Users have often requested to have members of those teams join a topical weekly chat  to be on hand to provide more in depth answers, but the community team has not been very successful in arranging to fulfill those requests.
If this new section of the community is going to provide access to appropriate eBay teams for sellers to communicate insights and feedback to on an ongoing basis, that would be a huge step in the right direction!
Hopefully this is a sign of things to come with increased and improved pathways for sellers to work directly with eBay teams empowered to action the insights and feedback they receive.
---