eBay Hiring Labor Relations Director In Wake Of TCGUnion Win
UPDATE 8-30-23
eBay has removed the language in their Human Rights Policy that explicitly stated they respect workers' rights to organize and are committed to bargaining.
The previous policy can be found on the Internet Archive and as of June 8, 2023 it still said: "eBay also respects workers' rights to unionize, and commits to bargain in good faith with any relevant associations or labor unions."

Today, that sentence no longer exists and there is no mention of unions anywhere on this page.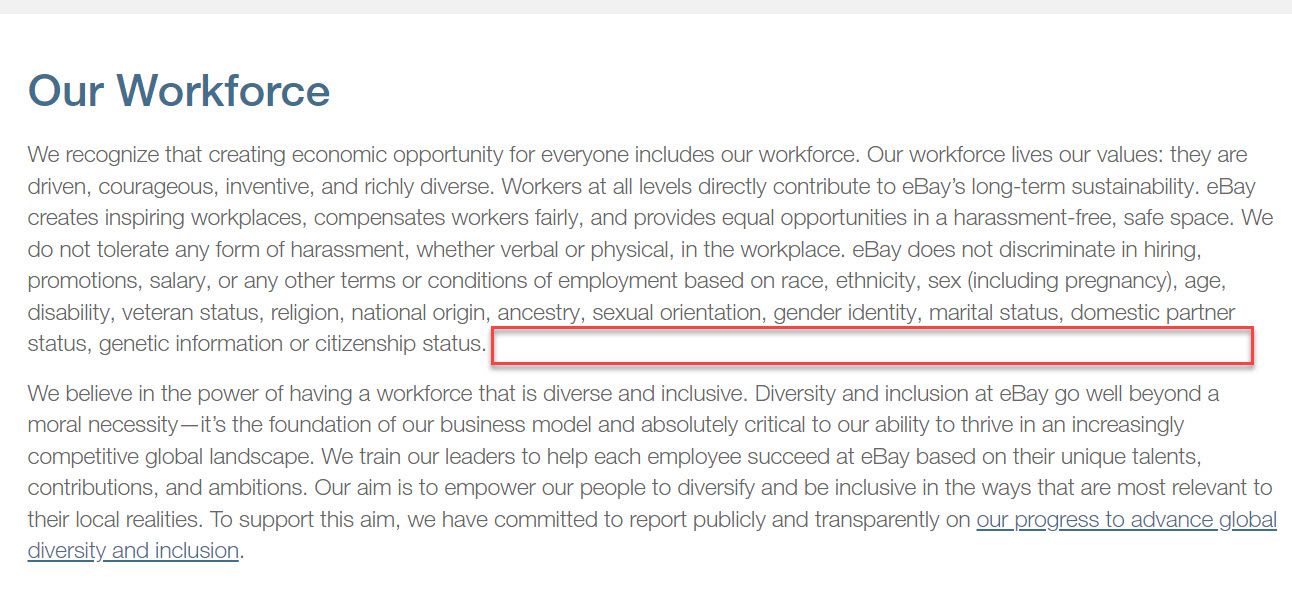 While eBay has privately acknowledged TCGUnion-CWA and said they are committed to bargaining, removing this important language from their official public human rights policy does not bode well for future labor relations.
---
eBay is belatedly looking to hire a Director of Labor Relations in wake of TCGPlayer union win as executives work to downplay unionization risks at the company's other labor-centric operations.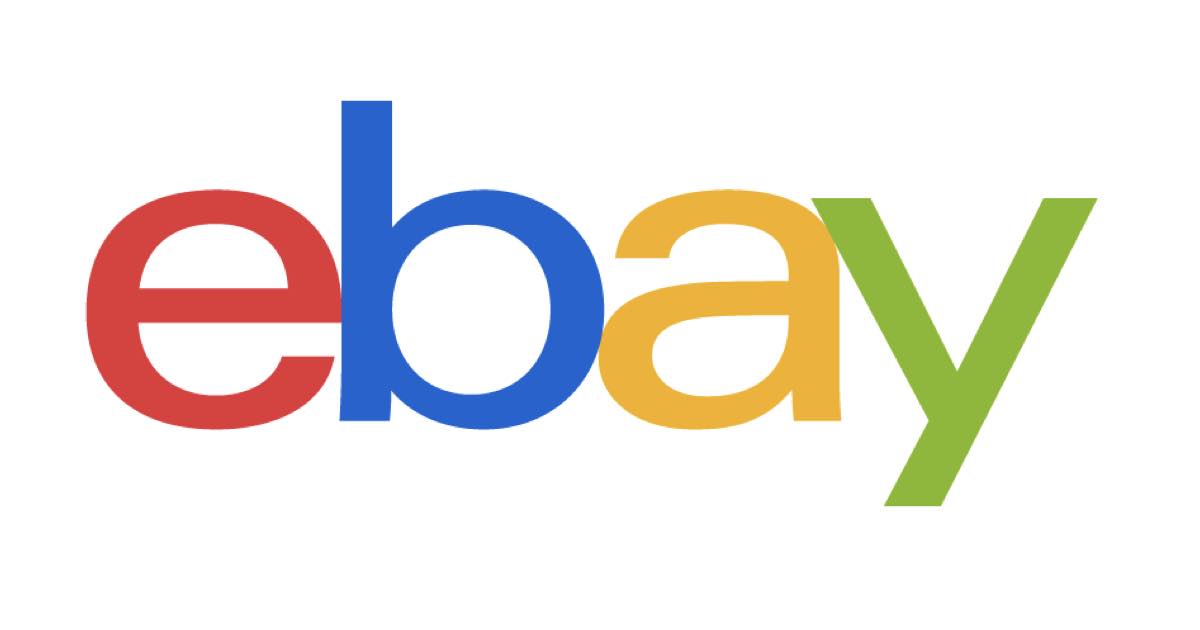 Director, Labor Relations

In this role, you will lead our "one eBay" approach to labor relations globally, building an engaged frontline workforce and collaborative, consistent labor relations approaches across frontline employee groups.



You will drive strategy while also rolling up your sleeves to lead and deliver to the strategy. You will work with partners globally across the organization, including People Team, Employee Relations, Legal, Communications, and others, to develop, implement, and oversee labor relations strategies, policies, and programs across eBay.



What you'll do:

Counsel business partners on proactive measures to ensure maintenance of a positive work environment. Build a flexible and resilient culture where collaborative relationships between employees and managers are nurtured, employees have a voice, collaborative and timely dispute resolution, and compliance with applicable labor and employment regulations.
Provide expertise and advice to the organization's executives on all labor related matters including company strategies, policies, procedures, internal and external communications, related trainings and addressing labor relations issues that arise.
Support education and capability on proactive employee and labor relations, ensuring effective implementation of eBay's labor related programs
Identify and address organizational vulnerabilities through ongoing climate analysis and risk assessments.
Capture institutional knowledge and support informed and contextual decision-making related to labor matters.
Supervise and participate in response to labor relations activity companywide:
Partner with in-house legal and/or outside counsel, representing the People Team, in the collective bargaining agreement process, union-related litigation, work council agreements, contract negotiations, elections, administrative proceedings, investigations, or hearings.
Guide and oversee operationalization of, training on, and the interpretation of any work council or labor contracts, including direct or indirect leadership of those involved in the day-to-day administration and relationship management with specific unions or work councils.
Guide and oversee the processing, responding to, and resolution of grievances, disputes and conflicts, arising under any work council or collective bargaining agreement.
Note the location information: "U.S.A, preference for the northeastern part of the country. Remote or onsite in New Jersey or Syracuse, NY."
TCGPlayer is located in Syracuse, NY and eBay also has a sneaker authentication facility in New York and a luxury handbag authentication location in New Jersey.
Interestingly, just days after the National Labor Relations Board denied eBay's appeal trying to overturn the winning union vote at TCGPlayer, eBay CEO Jamie Iannone and other executives took a trip to the New Jersey location for a selfie photo-op with happy, smiling non-unionized authenticators.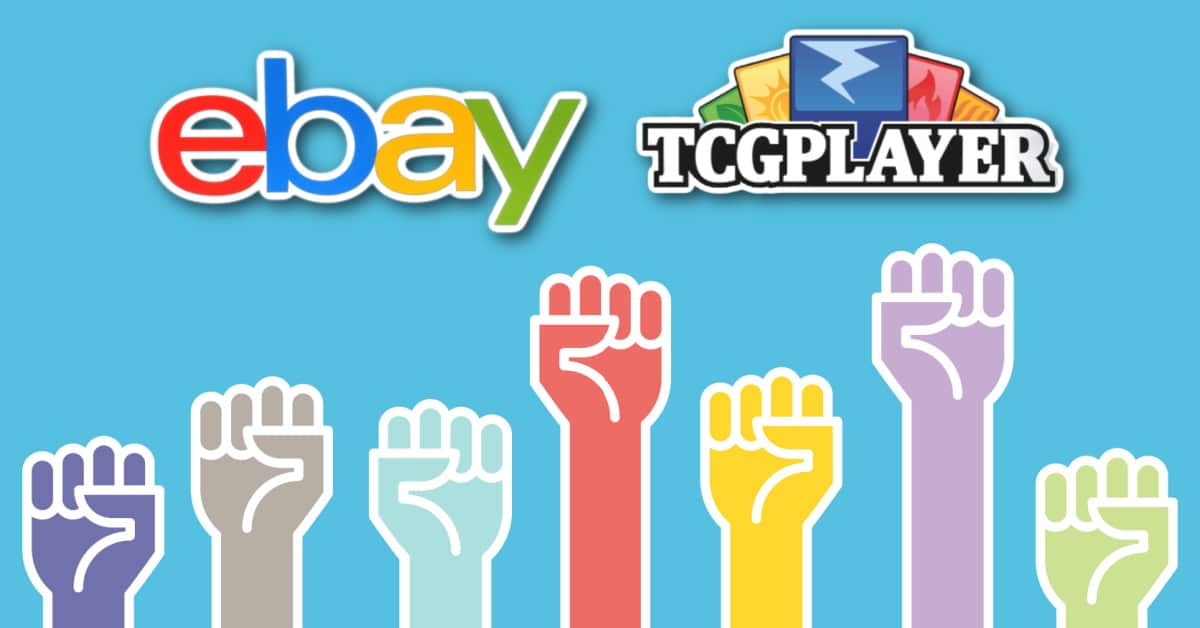 Apparently there just wasn't time in their busy schedules to meet with members of eBay's historic first US labor union too.
eBay also featured happy, smiling, non-unionized authenticators on the corporate blog this week.
Are this new labor relations position, recent job postings focusing on M&A due diligence, and PR campaign featuring non-unionized workers part of a larger effort to quell investor concerns about execution and disclosure missteps in the TCGPlayer acquisition and long-term implications of the union victory for eBay's other authentication operations?
One might wonder why eBay is only now concerning themselves with hiring for this critical People Operations role.
TCGPlayer employees had attempted to unionize back in 2020, in a bid that gained national media exposure and support from Senator Bernie Sanders.
While that first effort was ultimately not successful, it certainly should have come up in the due diligence process when eBay was exploring acquiring the company in 2022.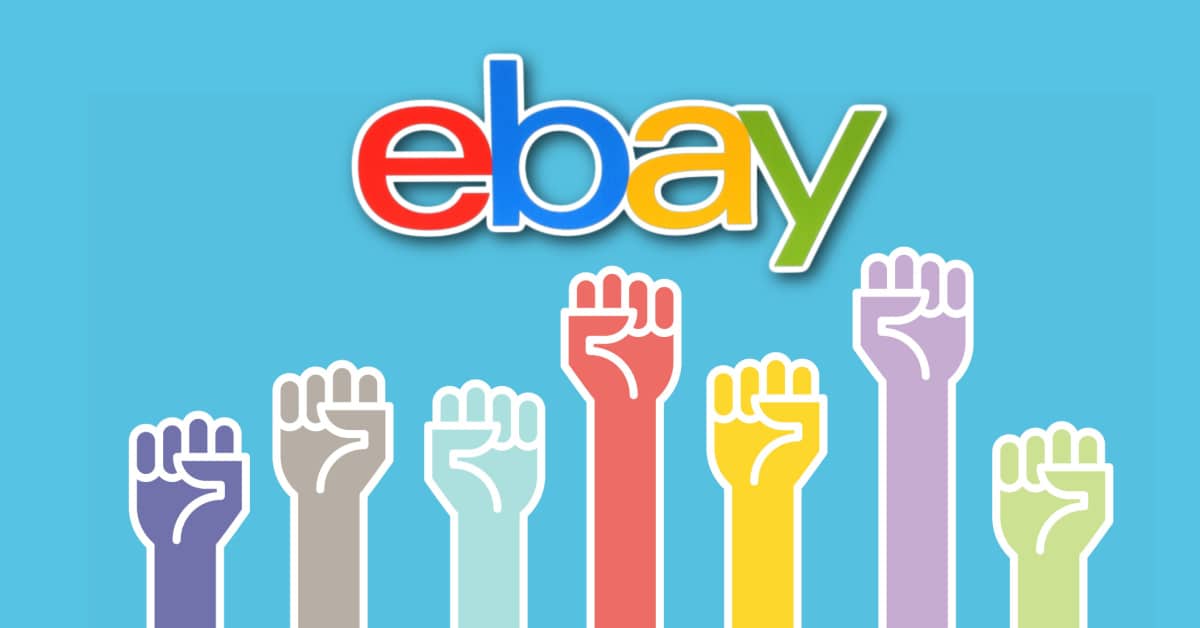 eBay could have saved legal costs and avoided negative press by recognizing the need to positively and proactively manage labor relations as M&A and "focus vertical" strategy relying heavily on labor-centric operations exposes the company and investors to greater risk of unionization efforts and increasing operational costs.
---