eBay Officially Recognizes TCGPlayer Union, Agrees To Bargain
TCGUnion-CWA is celebrating yet another win with eBay and TCGPlayer finally recognizing their union and agreeing to come to the bargaining table after the National Labor Relations Board denied eBay's appeal attempting to overturn the successful union vote.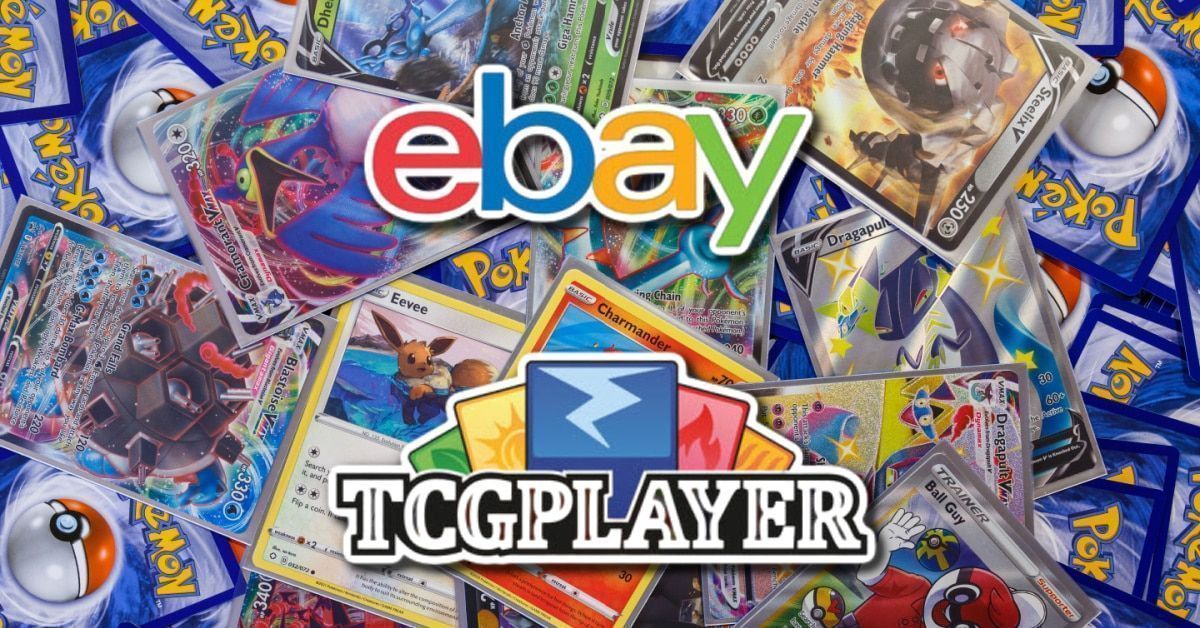 TCGUnion-CWA announced the win on Twitter and issued the following press release:
TCGUnion-CWA issues the following press release:



(Syracuse, NY)—On Friday, August 11, 2023 TCGplayer, a subsidiary of eBay, announced that it would formally recognize its workers' union, TCGunion-CWA, and begin bargaining with workers on a first union contract. On Friday, March 10, 2023, the 272 workers of the TCGunion-CWA overwhelmingly won their union election.



In response to this victory, eBay and its subsidiary TCGplayer engaged in a series of illegal delay tactics to avoid meeting workers at the bargaining table. Workers filed multiple Unfair Labor Practice Charges against eBay and TCGplayer for their refusal to recognize the union and bargain with workers. Additionally, workers held a press conference in downtown Syracuse with local labor and elected leaders in late July to call on TCGplayer and eBay to recognize the rights of their unionized workers and begin contract negotiations.



On Thursday, August 10, 2023 the National Labor Relations Board announced that it was denying TCGplayer's most recent appeal against the workers' overwhelming union election victory. In response to this decision, and the continued pressure by workers and the community, TCGplayer and eBay stated that they recognize the union and will begin to bargain.



"Even in the face of a relentless union-busting campaign and expensive union-busting lawyers—we, the workers of TCGunion-CWA, remain undefeated. We won our union election, and we now have won a commitment from TCGplayer and eBay to meet us at the bargaining table. eBay and TCGplayer have tried every means necessary to avoid meeting us at the bargaining table. Despite their best efforts, my colleagues and I have stood shoulder to shoulder through it all, and that is why TCGplayer and eBay are being forced to the negotiating table. Worker power won us a voice on the job, worker power won an end to spineless delay tactics and worker power will finally win us the strong union contract we deserve, enshrining the dignified pay, benefits and working conditions we deserve," said Briana Thomas, eBay worker and TCGunion-CWA member.



The workers of TCGunion-CWA are the first group of eBay workers to win union recognition. In 2022, eBay acquired TCGplayer resulting in several key challenges for workers including loss of benefits, evolving and inconsistent performance metrics and more. TCGplayer is one of the largest online marketplaces for verification services, card games and collectible trading cards. Workers are physically responsible for ensuring that every shipment in and out of TCGplayer's hub in Syracuse is completed accurately and meets quality standards.



"The workers of TCGunion-CWA have done everything necessary to exercise their legally protected right to a voice on the job. Unfortunately, they have faced a relentless union-busting campaign from eBay and their chosen union-busting law firm Littler Mendelson. We celebrate the workers of TCGunion-CWA for standing together and we look forward to meeting TCGplayer and eBay at the bargaining table. TCGplayer and eBay now have an opportunity to turn a new page and recognize the legally protected rights of their unionized workers by not just committing to begin bargaining, but to also commit to engaging in this process fairly. We look forward to supporting the workers of TCGunion-CWA in winning a strong union contract that guarantees them strong wages, job security and more," said Chris Ryan, President of Communications Workers of America (CWA) Local 1123.



Workers are calling on TCGplayer and eBay to end their relationship with union-busting firm Littler Mendelson, meet with workers at the bargaining table expeditiously, and commit to bargaining in good faith.
---
eBay and TCGPlayer still have not responded to requests for comment, but eBay CEO Jamie Iannone has been busy posting on his favorite social media network, LinkedIn, about a recent trip to New Jersey to visit authentication workers at one of eBay's non-unionized facilities.
eBay GM Canada Rob Bigler was promoted to CEO of TCGPlayer in April after founder/CEO Chedy Hampson stepped down amidst the union fight and multiple NLRB complaints that raised questions about due diligence in the acquisition and implications for eBay's other labor-centric operations.
Now that TCGPlayer employees have officially been integrated into eBay, it would certainly be a nice photo opportunity, not to mention a warm welcoming gesture, for Iannone to take time out of his busy schedule to personally meet with eBay's historic first unionized workers too.
---