eBay INFORM Act: How To Apply For Address Exception For Home Business
UPDATE 6-8-2023
Some sellers are reporting after going through the exception process and confirming only state and country will be shown, their account reverted back to showing the full address.
If you've already completed this process, it's recommended to double check your "address shared with buyers after purchase" at https://accountsettings.ebay.com/profile
---
If you're an eBay seller with a home-based business, here's what you need to know about exemptions to upcoming INFORM Act business detail requirements.
The INFORM Act was passed as part of the 2023 Omnibus bill and requires online marketplaces to verify seller identity and contact information and, in some cases, provide that contact information to buyers in an effort to clamp down on internet fraud and protect consumers.
This requirements apply to "high volume sellers" and are set to take effect June 27, 2023.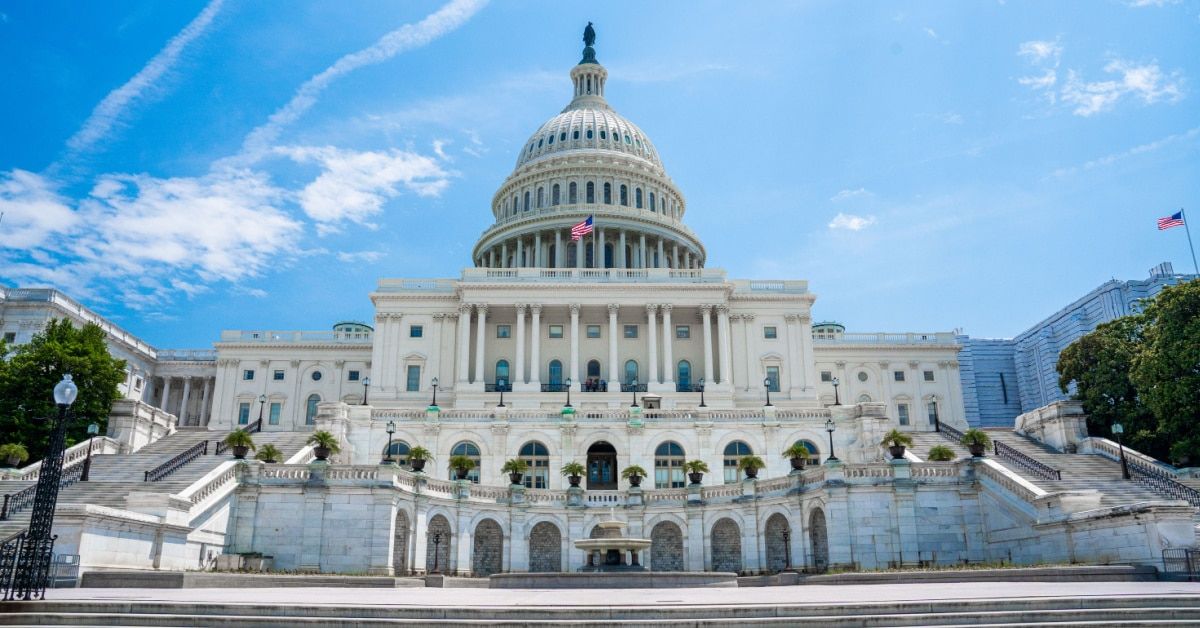 There are important exceptions to help protect the privacy of sellers whose businesses are based out of their homes and eBay has finally enabled the process for qualifying sellers to take advantage of those exceptions.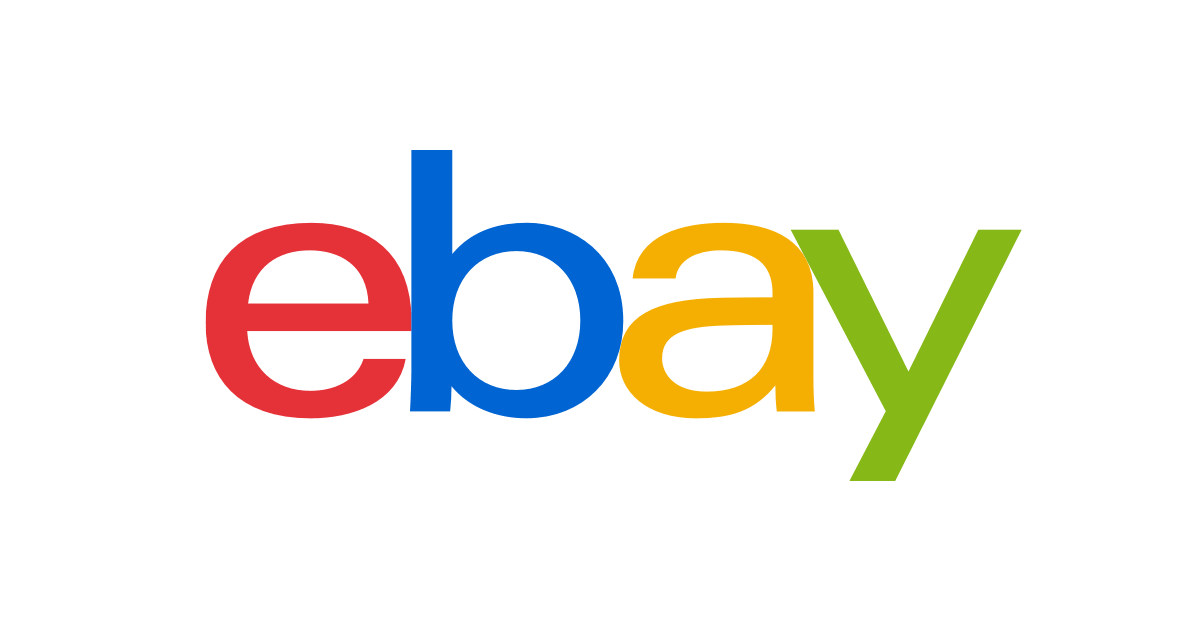 Here's what you need to know:
The INFORM Consumers Act aims to create a safe and transparent online buying process and requires marketplaces like eBay to collect, verify, and disclose certain high-volume seller information.



A high-volume seller is someone who has sold 200 or more new items totaling more than $5,000 in a 12-consecutive-month period over the last 24 months on our US site.



If you meet that criteria, we'll need to collect and verify some identification and contact information.



High-volume sellers will need to keep their information up to date and we'll ask you to review it annually.



If you reach an annual total revenue of $20,000, we're required to include your name (or company name) and full physical address in purchase confirmation emails and order details.



There are some exceptions that allow us to share a partial address with buyers. The exceptions to sharing your full physical address for the INFORM Consumers Act are:

If your address is your residential address, only your state and country will be shown.
If you use a different address for product returns, then that return address will be displayed.
Here's how the exception process works:
First, you'll need to click the "request an exception" link on eBay's INFORM Act information page and log in.
The first page will display you current full business address that is attached to your eBay account.
Click "request an exception" (you may be asked to log in again).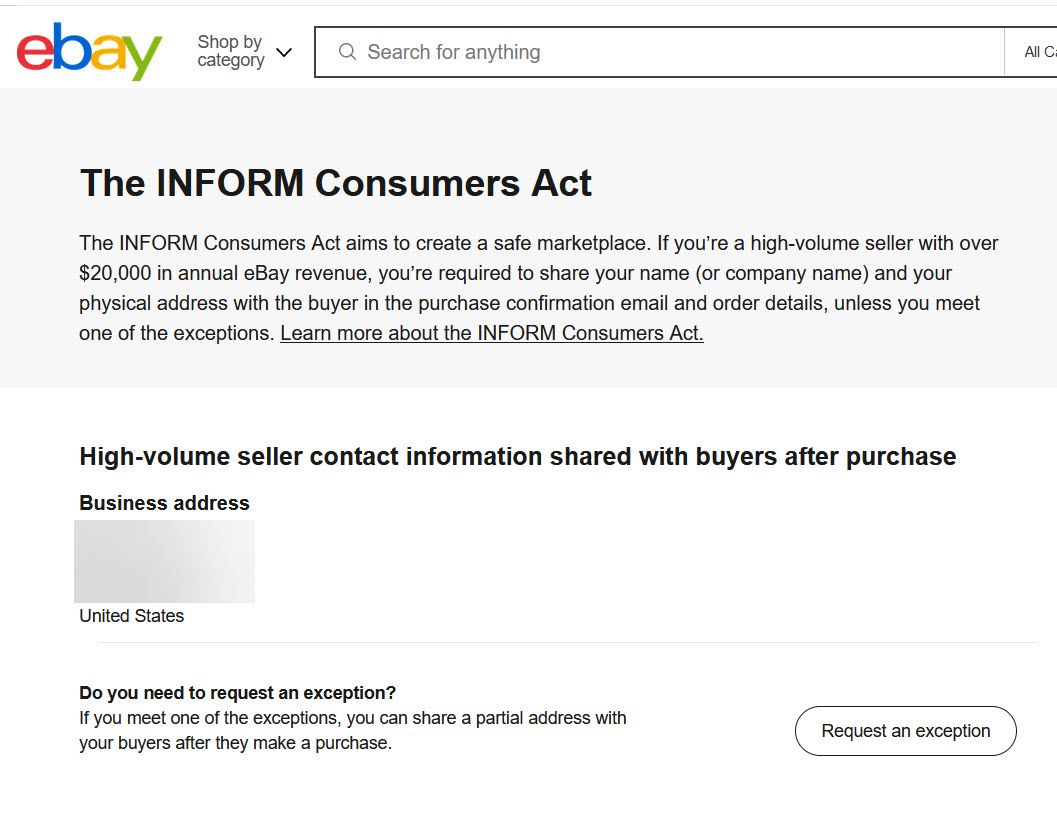 The second page requires you to select the reason you are requesting an exception.
If your address is a residential address, eBay will only share your state and country with buyers.
If you select the option that you use a different address for product returns, eBay will share the return address with buyers.
It's not entirely clear which address they will use if you have multiple returns addresses listed in your account, but presumably it would pick the default return address.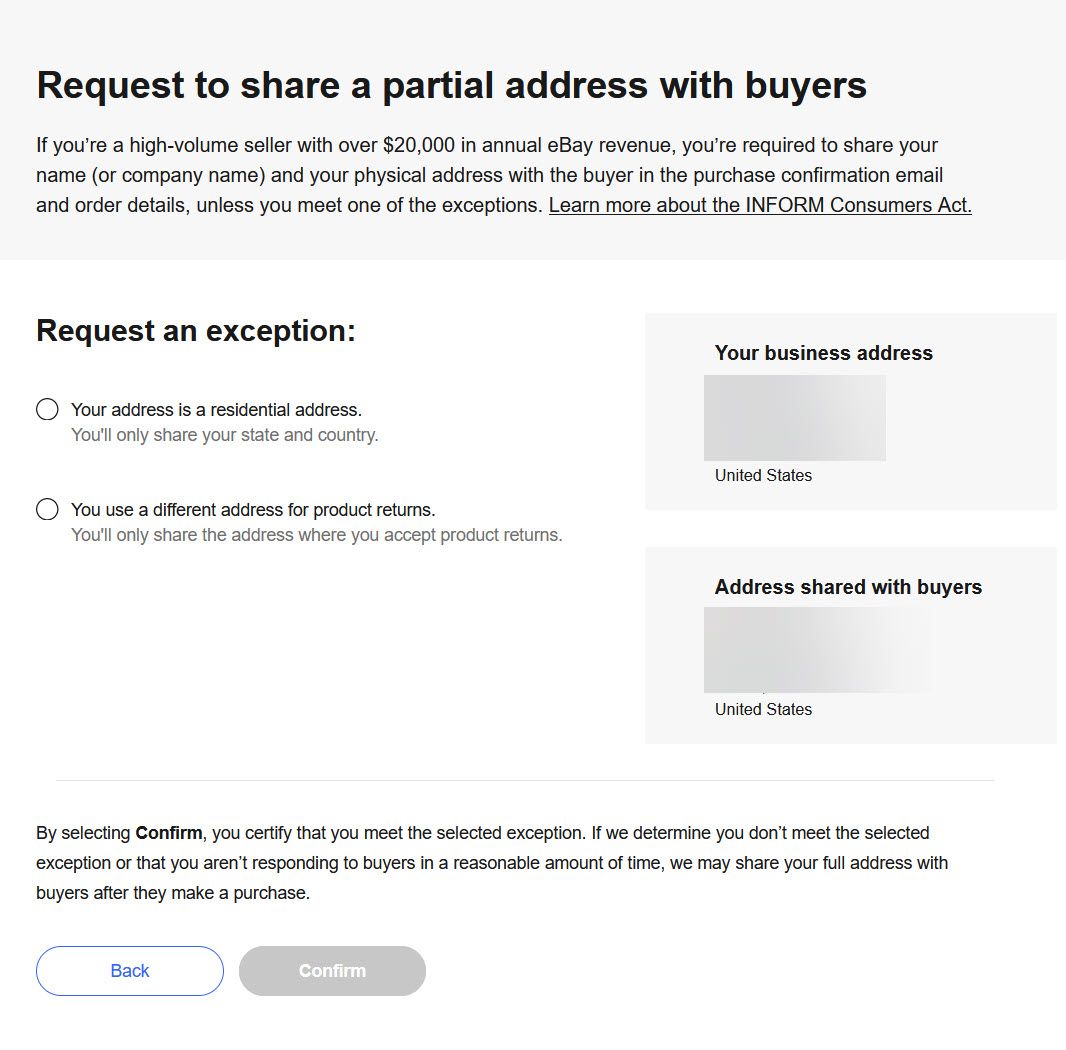 Once you click "confirm", you'll see a confirmation page that shows how the address will display to buyers.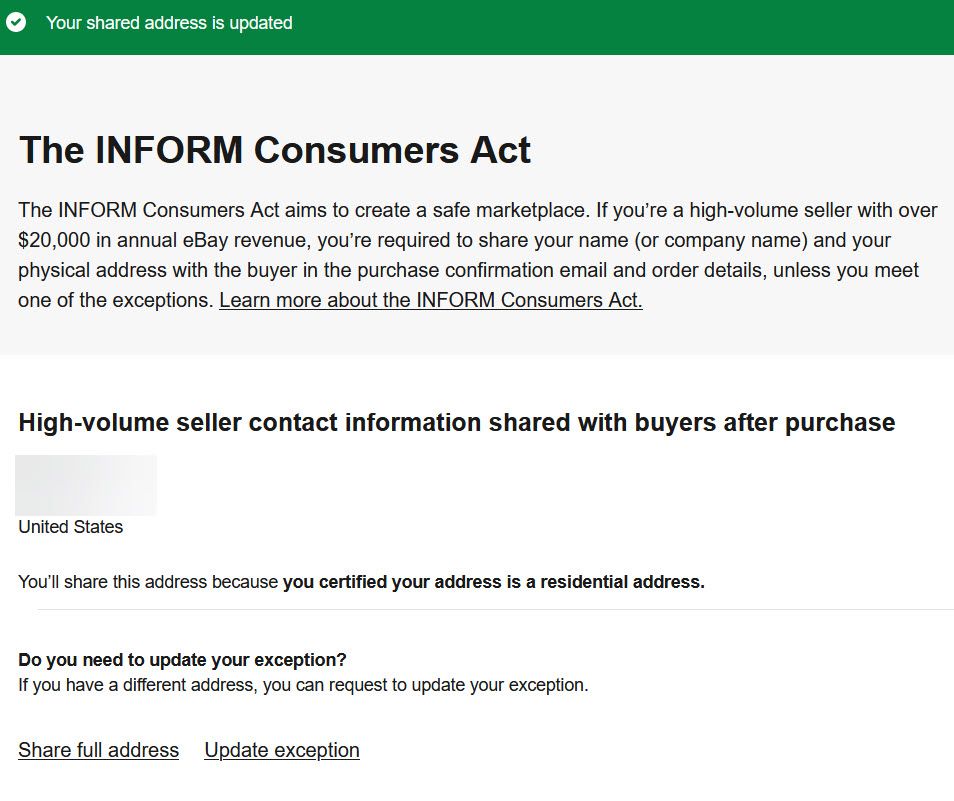 The INFORM Act also requires marketplaces to annually certify high volume seller details and update them if they have change, but hopefully after this first year for most sellers that will be a simply box checking exercise and not require a full verification process or submitting ID documents every year.
Etsy is also warning sellers to be prepared for requests to verify business information required to comply with INFORM and other worldwide regulations.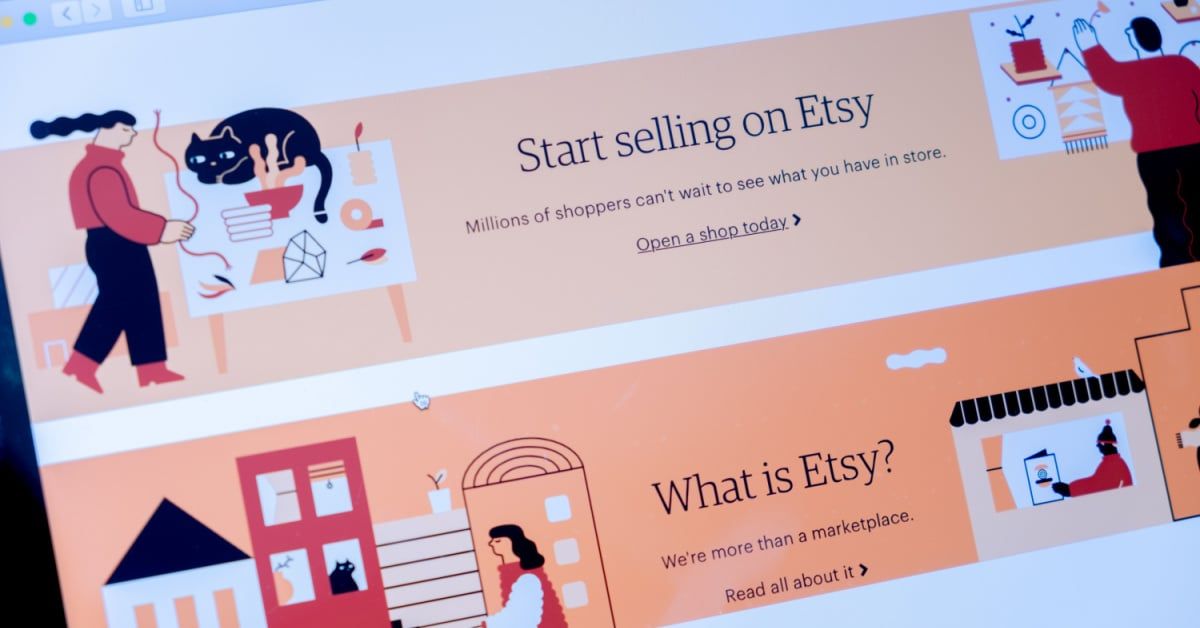 And the compliance process has not gone smoothly for Amazon with glitches in the verification process and warnings about account deactivation that sent sellers into a panic.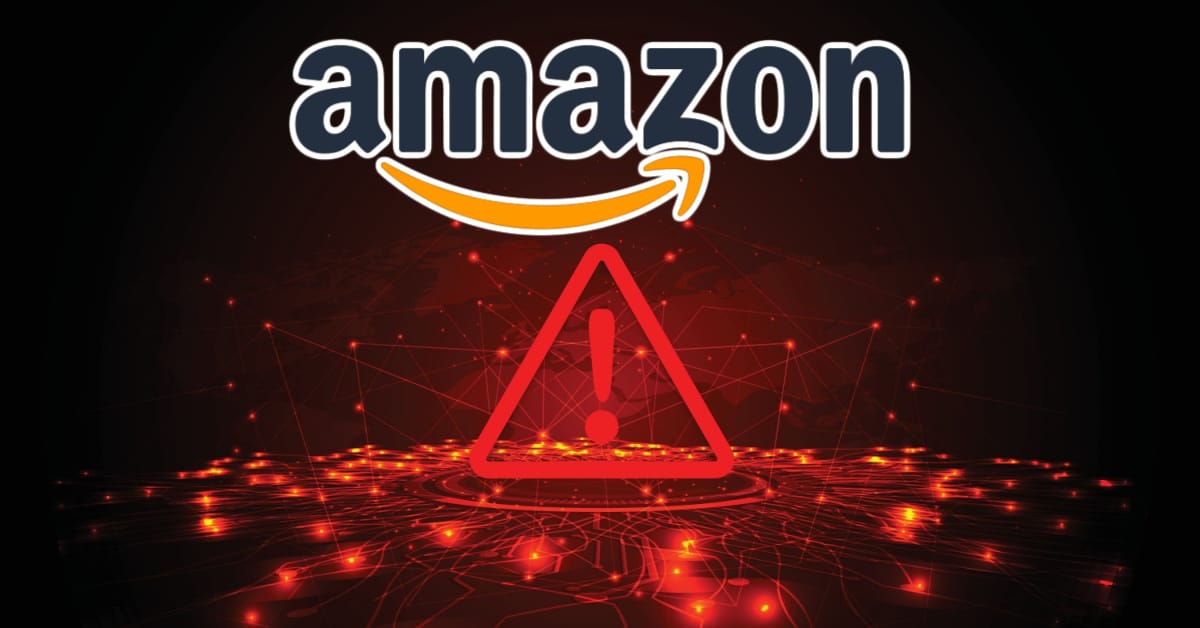 ---
Let us know in the comments below if you have problems with marketplace verification procedures or concerns about how the INFORM Act will impact your online business!
---