Will Adyen Update Speed Up Payouts for eBay, Etsy & More?
Payment processing company Adyen has an exciting new feature that may help speed up payouts for its gig economy and marketplace clients like eBay and Etsy.
AMSTERDAM, June 1, 2023 /PRNewswire/ -- Adyen (AMS: ADYEN), the global financial technology platform of choice for leading businesses, today announces the launch of Payout Services. This offering enables Adyen's customers to payout acquired funds in the preferred method of their affiliated users or partners with increased velocity, and represents Adyen's commitment to keeping their customers' needs at the core of their product development.



By removing unnecessary delays and third parties from the funds movement process Adyen is able to free up millions in daily cash flow for customers,1 supporting greater operational efficiency and helping businesses to achieve their ambitions faster.



Adyen's capability to do this stems from its branch and banking licenses and direct connection to real time banking and card schemes. By moving funds from point A to B within a single banking infrastructure, payments can be processed up to three days faster than the industry standard.



With a single API, Adyen customers can payout globally to their user base such as gig economy workers and marketplace sellers, greatly improving the platform experience with faster access to cash. The launch means that customers can access more of their money to earn interest, invest in R&D for future growth and minimize their need for external financing. With Adyen's API, instead of having to manage multiple providers across regions which creates operational complexity and slows a business' ability to scale, enterprise customers can manage funds globally with a single partner.



For platform end users, payouts via real-time banking and card schemes offer the advantage of quicker access to their hard-earned funds. According to Boston Consulting Group, 75% of SMBs expressed the need for same-day settlement or faster.2 By speeding up payouts, Adyen's platform customers can meet this demand and further enhance their end user experience.
Adyen says this new functionality will allow their clients to "send global payouts in real time."
Faster payments, faster payouts
Connect faster payments to real-time payouts. Our banking infrastructure lets you pay out quickly without involving intermediaries.

Pay out 24/7 in the US, EU, UK
Connect to real-time card and banking schemes directly
No cut-off times or weekend restrictions in the US, EU, UK
It will also enable marketplaces to make payouts in multiple currencies and to multiple payout methods.
Platforms and marketplaces

Transfer funds securely and instantly to sellers, gig economy workers, or creators.
Consolidate all payments processed globally into a single payout
Pay out in multiple currencies and payout methods
Open up new revenue streams and attract new business opportunities
---
It's not entirely clear from the press release how this may impact seller payouts on eBay and Etsy.
Just because marketplaces may have the capability to process payment faster now doesn't necessarily mean they will or if they do, that it won't come at an extra cost to sellers.
eBay has been a huge partner client for Adyen, serving as a test case for many of the marketplace features they have created and then pushed out to their other  customers.
Spendable funds, which allows sellers to use sale proceeds to shop on site, and immediate payout to a debit card (for a fee) have been available to most sellers on eBay for almost a year.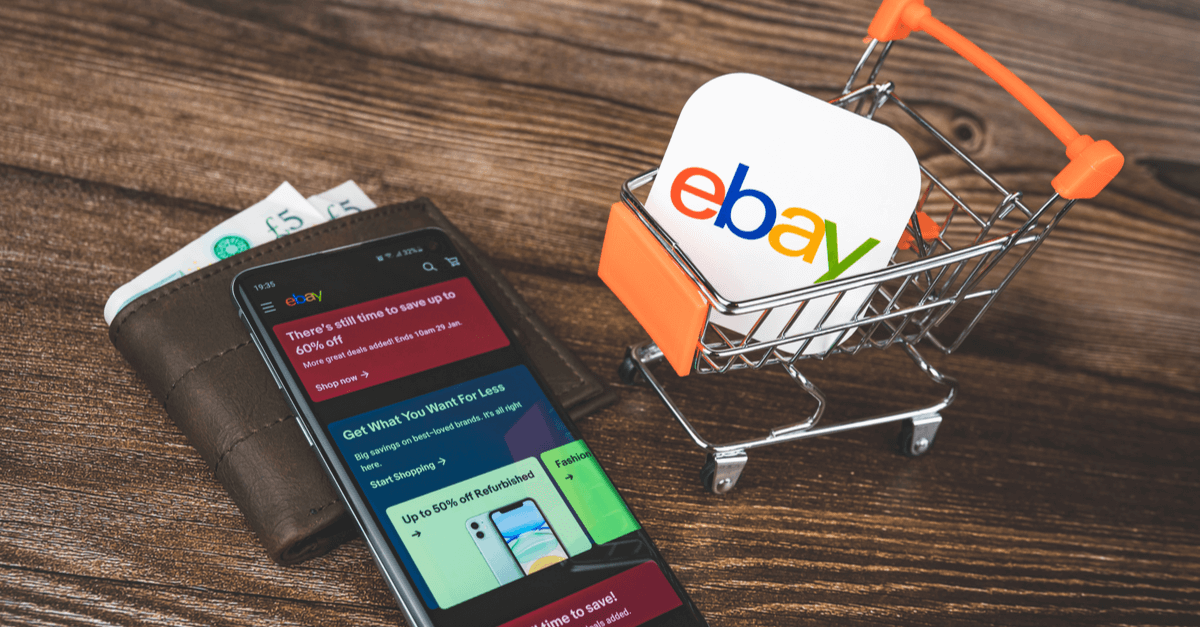 This announcement sounds like the features they've been piloting with eBay are now being made available to all of their clients, so we may see similar functionality coming to Etsy and other marketplaces soon, but there doesn't appear to be much new here for eBay sellers.
Shorter time frames on the payout side will certainly be good news but the sticking point for many sellers has been on the processing side of the transaction.
Once funds are available for payout, eBay and Etsy typically move things along pretty quickly. In most cases, it's the 1-2 business days between when the buyer initiates payment and when those funds are available to be paid out that has frustrated sellers who were previously accustomed to having immediate access to funds as soon as payment was made with PayPal.
If this update doesn't address the processing time as well as the payout time, or if the only improvements in speed come with additional fees, it will be hard to call this a "win" for sellers.
---
How quickly do you usually receive your payouts from Etsy and eBay? Let us know in the comments below!
---