Walmart, Target & More Jump On the Prime Day Bandwagon
Amazon has officially announced Prime Day will kick off at 3 AM EDT on July 11 and run though July 12 - and other retailers are quickly following with their own timely sales events.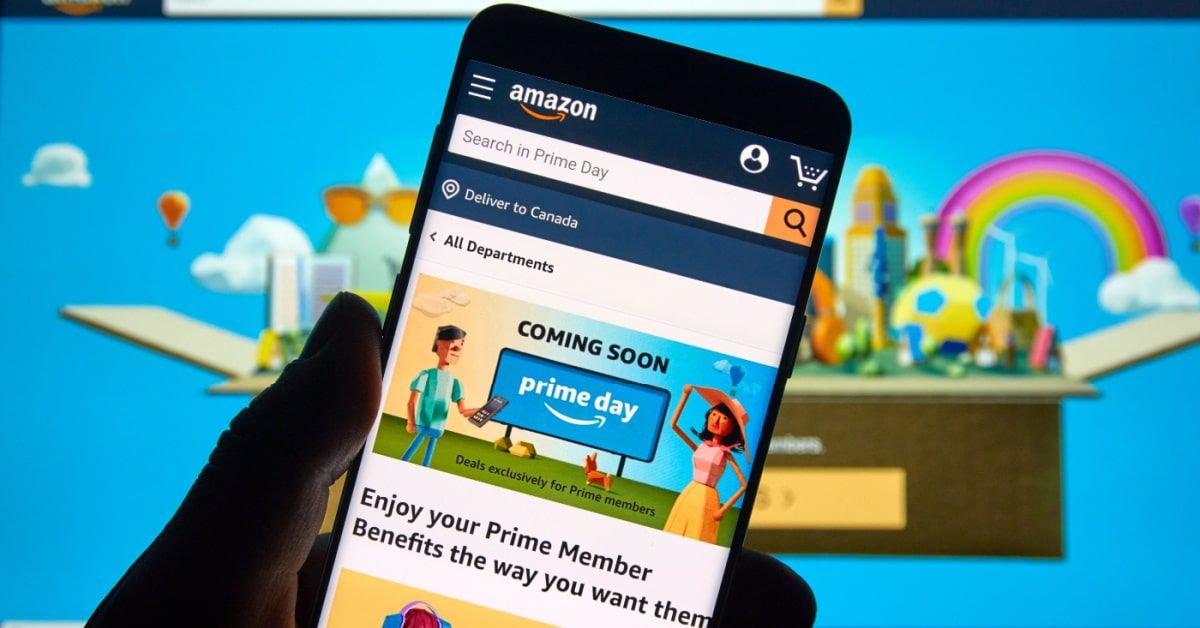 ---
Walmart Plus Week - July 10-13
Walmart+ members will receieve early access to deals beginning at noon ET on July 10 with the savings event will open up to non-members at noon ET on July 11 and running through 7 PM ET July 13.
---
Target Circle Week - July 9-15
Target says Circle Week will be its biggest sale of the season with up to 50% off deals exclusively for members of their free-to-join loyalty program, Target Circle.
With savings of up to 50%, it's a full week of deals on Target owned brands like Sun Squad, Good & Gather and Cat & Jack and top national brands like Dyson and Keurig. Target Circle members can shop the deals in stores, online and on the Target app. Anyone who isn't yet among the 100 million Target Circle members can quickly and easily join for free at Target.com/circle to access Target Circle Week deals, plus perks, personalized deals and more every time they shop, all year long.



"Target Circle Week is our way of saying 'thank you' to our guests," said Cara Sylvester, executive vice president and chief guest experience officer, Target. "Guests have saved millions of dollars during previous Target Circle Weeks, and this summer they'll have yet another opportunity to celebrate that only-at-Target feeling of affordable joy as they stock up on essentials, discover new favorites and shop online, in store or with our industry-leading same-day services."



Preview the top deals



Target Circle Week deals run Sunday through Saturday July 9-15, in stores, online and on the Target app. Guests will see savings up to 50% on food and beverage, beauty, everyday essentials, electronics and more. Here's a first look at some of the top Target Circle Week savings. Additional deals will be revealed on Target.com on Sunday, July 9.



Top deals for July 9-15 include:

50% off select Sun Squad items, including outdoor pools, water toys and more
30% off select kids' apparel
Spend $40 on beauty and health products, receive a $10 Target gift card
20% off all Barbie
20% off Mountain Dew, Bubly and Gatorade
20% off breakfast cereal
Spend $50 on household essentials, receive a $15 Target gift card
Save $30 on Keurig K-Mini (sale $59.99, reg. $89.99)
Save $350 on Lenovo 15.6" Touchscreen IdeaPad 3i laptop (sale $389.99, reg. $739.99)
Save $130 on Dyson V8 Origin Cordless Stick Vacuum (sale $299.99, reg. $429.99)
---
Newegg FantasTech Sale - July 10-14
Newegg's FantasTech Sale kicks off July 10-14 with presales July 5-9.
FantasTech is known throughout the tech universe for offering the best online deals anywhere for must-have tech products. Customers should expect special low prices on all their most coveted tech products like desktop PC systems, laptops and PC hardware; lifestyle tech like smart home devices, drones, e-bikes and vacuums; and entertainment tech including home audio.



Kicking off the digital savings summertime phenomena is the FantasTech Presale event. The Presale will see new offers each day featuring different product categories to prepare customers for the FantasTech Sale main event.



The annual mega sales spectacular takes over the Internet and mobile phones for 10 consecutive days when shoppers can find must-buy offers on everything they need and more without being required to join a membership program.



Newegg knows customers are laser focused and, on the prowl, to find the best prices. Making a triumphant return this year is its Internet-famous FantasTech Price Protection.



If a customer purchases an eligible sale product from Newegg that shows a FantasTech Price Protection badge during the Presale from July 5 through July 9, 2023, and that product surprisingly drops to a lower price on Newegg before July 14, 2023, Newegg will automatically refund the difference to the customer via their original payment method by July 25, 2023, and send an email confirmation. This stress-free program means the customer doesn't have to track prices or contact the company.
---
Sellers were curious is eBay has any plans to capitalize on the major online shopping moment with marketing campaigns or special deals or discounts of their own.
The period of , roughly speaking, July 9 - 15, will see some major sales by big retail competitors. I will not name them, but I'm sure consumers are Primed for this, and they are likely Targeting whichever Marts they prefer to buy from. And, very often, smaller competitors try to ride the coat tails of the Big Boys with their own marketing campaigns.



So, a few questions:



Will ebay be running any major marketing campaigns during this period?



And if so, will they be running a campaign for the ebay site, or just for the Focus Categories?



If ebay will be doing something, any suggestions on how we, as small sellers on the site, can leverage whatever ebay chooses to do?
Predictably, eBay community staff provided a typical vague non-answer answer.
At this time we do not have any information to share on this but if we do we will be sure to let you know.
---
Are there other marketplace sale events to rival Prime Day that we've missed? Let us know in the comments below!
---