Trading Card Sellers Report Problems With eBay Item Specifics
Update 7-14-21: I'm also seeing reports of trading card sellers having issues with listings due to condition. It appears eBay is not allowing "new" condition for single cards from a pack, they must be listed as "used."
eBay's thinking on this seems to be once a pack has been opened, it can no longer be considered "new", but many experienced sellers in the hobby have expressed they don't agree.
For now, if you are trying to list single cards and getting listing errors, make sure your condition attribute matches what is allowed by eBay for the listing.
---
Back in May, eBay made changes to categories & item specifics that caused a lot of frustration across categories, impacting trading card sellers particularly hard.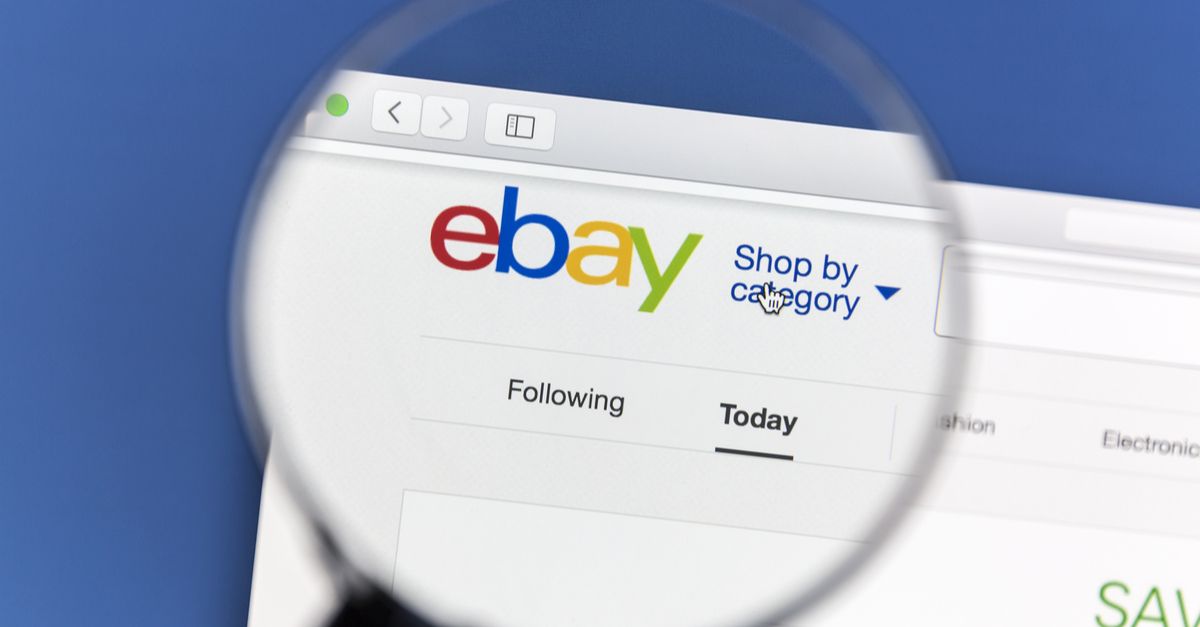 One issue many trading card sellers struggled with was an error message saying "'Card Attributes is not allowed as a variation specific".
One seller wrote:
Good morning. I am trying to create a new listing that is a Pick Your card lot with 5 different cards. I updated the Attributes and options you've selected part. For each variation I entered a different picture, price, and quantity. But when I try to list the item I am getting a 'Card Attributes is not allowed as a variation specific error". I don't understand what this means. I have been doing this format for many weeks now. The version that I am working on is based on a 'Sell Similar" that I did on one I created 2 weeks ago. Tried playing with Item Specifics and even Category with no luck



Is there some kind of update in ebay where this types of listing can't be done anymore?
They received the following answer from eBay staff on 6-2-21, confirming "card attributes" was no longer allowed as an item specific for variation listings.
An update on this, with one of our latest we've reserved the "Card Attributes" option in item specifics, so it is no longer able to be used as a Variation specific.



As @shipscript suggested, I've seen people use "Card Number" successfully, as well as "Card Attribute".



I can definitely understand and apologize for the trouble this causes, and I have provided all the feedback given here to our developers. At this time, however, an alternative to "Card Attributes" will need to be used.
Advice was given for sellers on how to update their listings and many sellers then spent untold hours doing exactly that to work around the error message and make sure their listings were in compliance.
---
New Item Specifics Mandates July 12th, 2021
Fast forward a month and eBay has new mandatory item specifics requirements going into effect today - including a change that appears to be causing some trading card sellers to go back and re-do all that work from May!
Did sports card variation listings just change again? I'm not allowed to use "card number" as an attribute as of this morning. This seriously makes no sense!



The variation of sports cards IS based on number often. Anybody know a workaround besides re-entering ALL the cards again, which I had to do 2 months ago. Is there a way to contact Ebay to complain that would be productive in any way!?
Yes, this happened for me as well. Two months ago around May 20th, 2021 all my listings with variations using "Card Attribute" would no longer allow me to edit. I had to redo everything, which was weeks of work. I changed all the listings with variations from "Card Attribute" to eBay's suggested variation name of "Card Number". Now again this morning I can no longer edit the listings to update inventory! This is frustrating and extremely worrisome! I hope this is just a glitch. If not, how can I trust using variations moving forward at all if I can not update inventory and edit the listings?
This is not OK at all!

brian@ebay tyler@ebay- While I know the typical channel for these issues is to e-mail sdsupport@ebay, this situation is a little different so we could use your assistance to escalate this and see if you can get some answers for all the sports card sellers.



On May 11th eBay altered item specifics for sports cards which included changing some of the master records affecting variation listings. See history here- https://community.ebay.com/t5/Selling/Variation-Listings-for-Sports-Cards/m-p/31883229#M1752056



After spending weeks updating their variation listings from previously used attributes to the one that was recommended by eBay- Card Number- eBay has suddenly 2 months later changed the master records again? eBay turned Card Number into a recommended item specific and the change in the master record prevents it being used as a variation attribute. Sellers just spent 2 months updating thousands of variation listings and essentially re-doing all the work on them- an incredibly labor intensive process- and now eBay is going to make them do that again?! Please tell us this is an error in the item specifics updates.



At this point there are no recommended variation attributes in the sports cards category. I can create manual entries that are variants of required/recommended IS (like 'Player Name' and 'Card #')- but that's pretty much it. Card Number is fine to keep as a recommended IS, but the team needs to correct the master record so it's also an acceptable variation attribute.
This is absolutely incredible. Last night I was updating my "CARD ATTRIBUTES" to "CARD NUMBER' and as of today "CARD NUMBER" is not a valid attribute. The sad thing about all this is that the Help Forums are full of sellers complaining about these changes but unfortunately, they are all on different threads instead of one thread where eBay would see how much chaos these changes are creating sellers.



However, it is my impression that they do not really care what SELLERS think - it is "bleep the torpedoes - full speed ahead". The eBay support phone lines and emails have been inundated with sellers complaining but it is obvious they have no intentions of listening to us.



It appears that the only option now is to manually change every single listing by hand - but don't forget one required piece of info or you will not be able to save any revisions. And - when you change CARD ATTRIBUTE as they are insisting - you lose "out-of-stock" listings and you lose amounts and prices for "in-stock" listings when you convert to CARD NUMBER. All has to be reinput by hand. Boggles my mind how they can simply turn their backs to all the pleas for help or assistance from sellers.
eBay community volunteer Shipscript put together a few free tools to try to help sellers cope with the changes and get their listings updated in bulk.
eBay's sports trading card deadline for the item specific "Graded" arrived today.



Sellers with variation listings could not modify their item specifics until they resolved conflicts with the variation name "Card Attributes". Now sellers can not bulk update the "Card Attribute" conflict until they add the "Graded" item specific (most will state "No" as the graded item specific) .



Catch-22.



Time to move to Plan B.



For those sellers who still have listings with hundreds of variations to update, but who missed the opportunity to use the bulk variation scanner provided here, and who now can't bulk update at all, the next solution is to include the full set of item specifics in the bulk revision of variations. We can not simply add the missing attribute. Unfortunately, the whole set of Item Specifics must be restated in a bulk revision. I'm working on some sort of solution.



I've got two tools to work with.



The Variation Scanner will pull in the variation data.



https://www.isdntek.com/ebaytools/VariationScanner.htm



The Item Specifics Scanner will pull in the item specifics.



https://www.isdntek.com/ebaytools/ItemSpecificScanner.htm



The task will be to merge the two spreadsheets and restate the old item specifics with eBay's new headings and values.
---
eBay has been working hard to capture the hot current market for trading cards by introducing a cheap tracked shipping option specifically for cards and updating bid retraction policies to give trading card sellers more control but those efforts may not matter if sellers cannot list and update items easily due to constantly changing item specifics requirements.
---