eBay Category Changes Cause Frustration and Glitches
UPDATE: 10-12-21
As a reminder, eBay announced more category and item specifics changes in the Fall Seller Update which will be taking effect today, 10-12-21.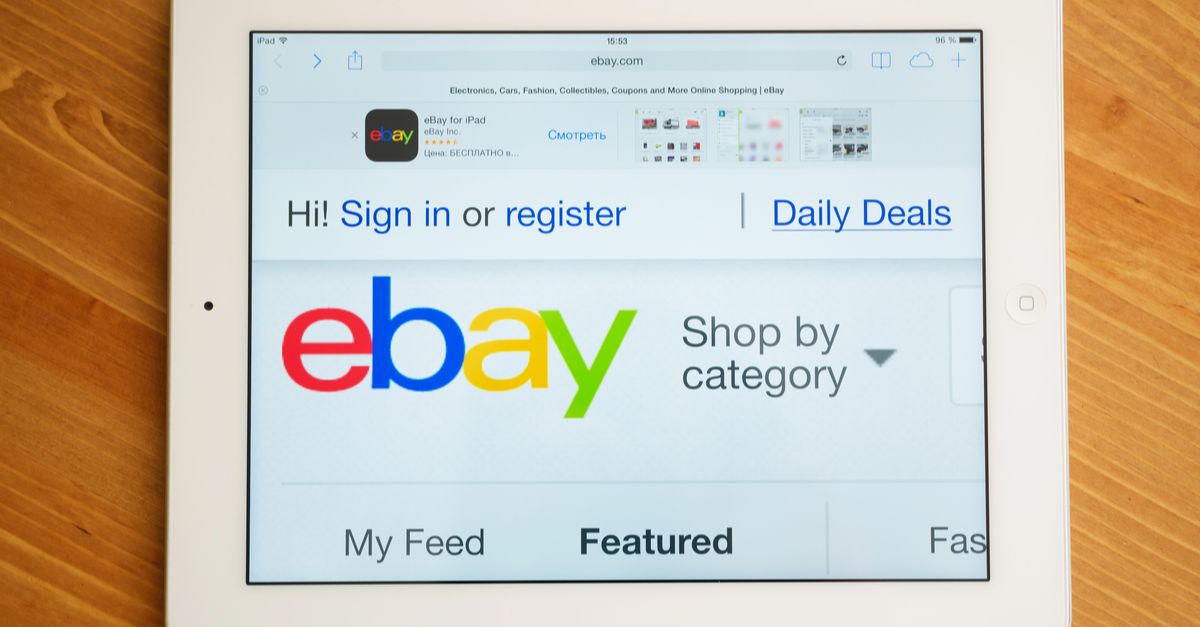 It will not surprise me if sellers experience similar issues with this update as they did following the Spring Update.
---
As part of the Spring 2021 Seller Update, eBay announced there would be "category changes to help buyers find your items."
New category changes to help buyers find your items


We continue to make category changes to create more intuitive buying, selling, and search experiences. The changes bring eBay into closer alignment with industry-standard classifications, enhance search engine optimization, and make it easier for domestic and international buyers to find your items.



Starting in May 2021, if you listed an item in an affected category and your listing is impacted by the changes, eBay will automatically move your listing to the most relevant category. As a result of the changes to the category structure, if your listing is moved to a different category, you may experience a change in the fees (either an increase or decrease).
It would seem many sellers did not click through to download the very long list of categories that would be affected by these changes and were caught off guard yesterday when categories they had previously used were no longer available.
While sellers should bear the responsibility to completely read and understand updates and selling policies, eBay has done themselves no favors in their handling of this issue.
---
Yesterday started with a bang - reports that eBay was completely inaccessible for many users both via web browser and mobile app.
As access was restored, panicked sellers began flooding the eBay community and social support channels with concerns about listing errors.  
There was either no response or responses that clearly indicate eBay staff had not been briefed on the changes or given accurate information to pass on to sellers.  Instead it initially seemed to be treated as a "technical issue" not an intentional change.
eBay could have saved everyone involved (including their support staff) a lot of trouble by posting a reminder announcement in the community that category changes would be taking effect on May 11th and by sending an internal memo to all staff so they would be prepared with proper responses.
---
Beyond the confusion these changes caused, there were many technical problems experienced on the site yesterday that may be related.
One huge problem is that many sellers in the trading cards categories are reporting they no longer have the option to ship with eBay Standard Envelope service.
This is especially troubling because sellers with 1 day handling time are left in a no win situation - either they use a more expensive shipping service than the buyer paid for and possibly lose money on the sale or they risk getting a late shipment defect if they wait for eBay to sort things out and re-enable the Standard Envelope service.
That's not fair to sellers and eBay should offer protection and compensation to those who are affected by this issue which is clearly out of their control.
It's not clear if this is related to the category changes, however since eBay Standard Envelope is only available for certain items in certain categories, it would stand to reason it may have been coded for specific sub-categories that no longer exist and eBay may have missed enabling the option for some of the new categories those listings were moved to.
I'm also seeing reports that these changes may have caused some sellers to incur additional fees or changed their Promoted Listings ad rates without their knowledge/consent.
Many sellers are also upset that the change in categories now means they have to re-enter Item Specifics.
---
It's not just sellers who are struggling with these changes - plenty of buyers are chiming in expressing concern and frustration with the new experience too.
This post from the eBay community highlights the dangers of making massive changes across categories when eBay may not have a complete understanding of what buyers need in terms of search/filter functionality in a particular market.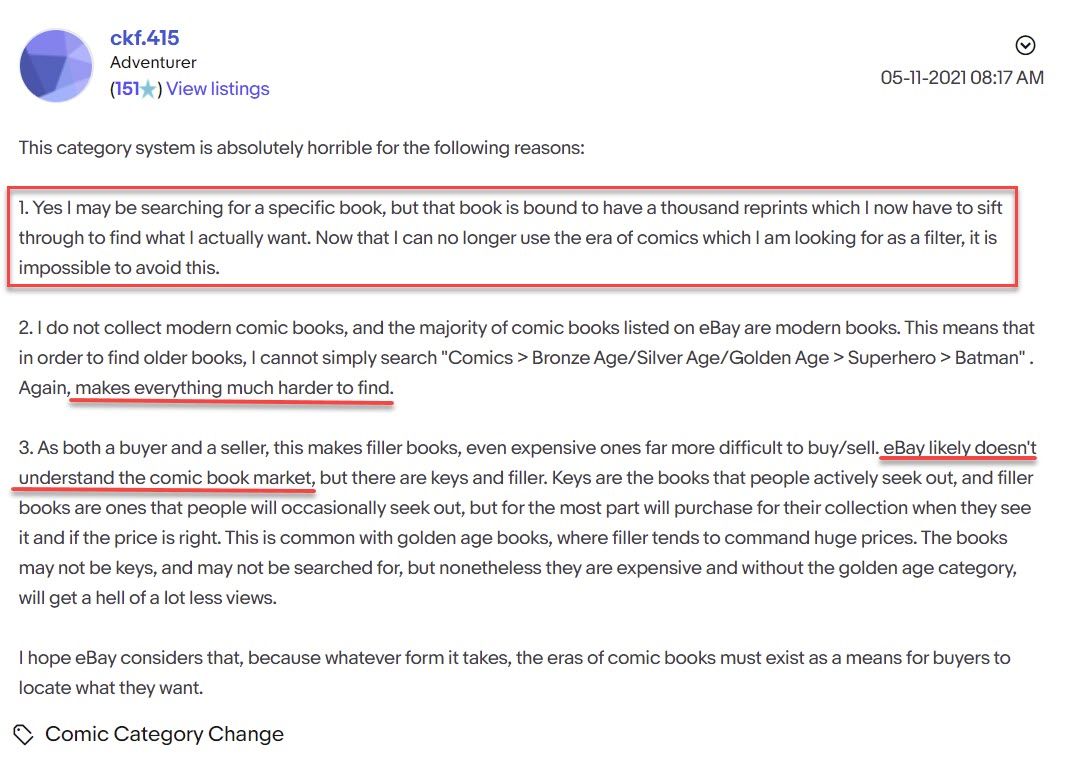 And this post highlights another possible issue eBay may not have considered - many buyers have bookmarked saved searches which may now be broken links due to these changes.

---
Yesterday was certainly a wild ride on eBay's multi-year journey of tech led reimagination and I'm sure the repercussions are still being felt today by many buyers and sellers.
If you've been affected by these changes or have seen other related errors I may have missed, let me know in the comments below!
---