Peek Inside The eBay Vault
UPDATE 6-7-22
eBay has officially launched the Vault accepting single graded trading cards $750 or more. Check out all the details, including fees: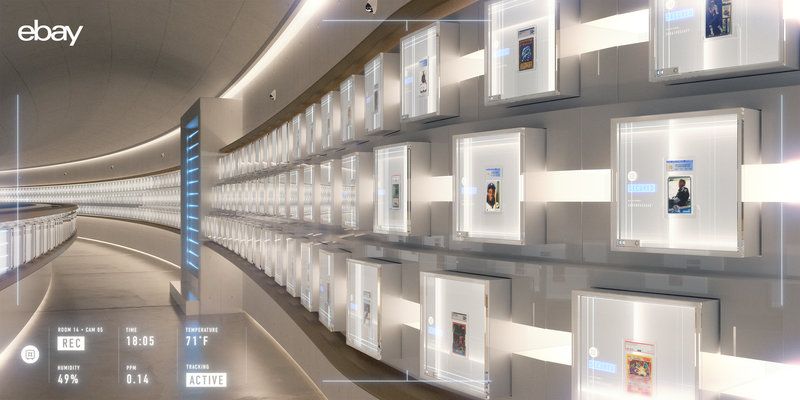 ---
UPDATE 5-30-22
A couple of new job postings for warehouse workers and operations management indicate the location of the eBay Vault will be New Castle, Delaware.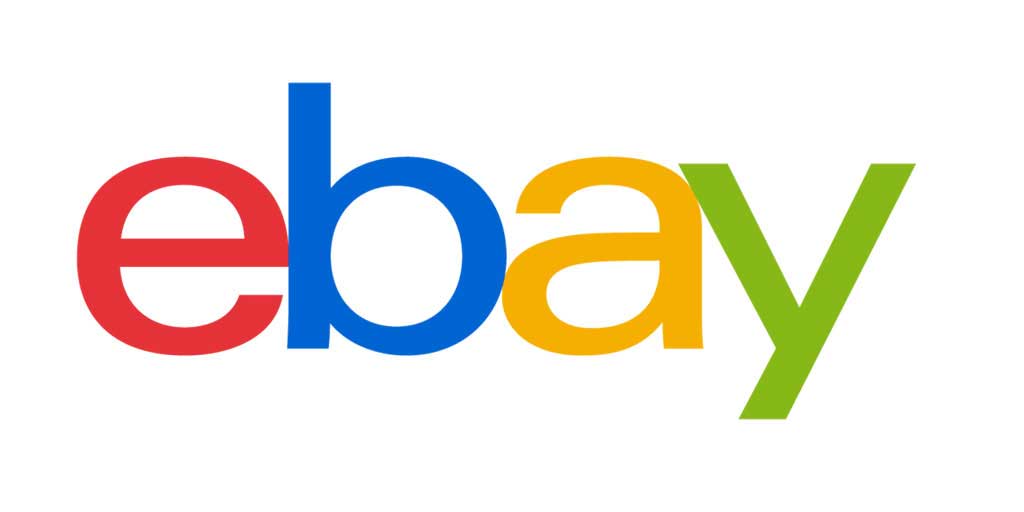 Facility Operations Manager
Location: New Castle, Delaware, United States



The Job
Leading all facility operations for our new secure facility in Delaware. We specialize in Authentication Operations. We are building out our first secure storage facility and need a leader who understands the importance of best in class fulfillment and storage and a keen understanding of the security protocols that must be followed in an operation like this.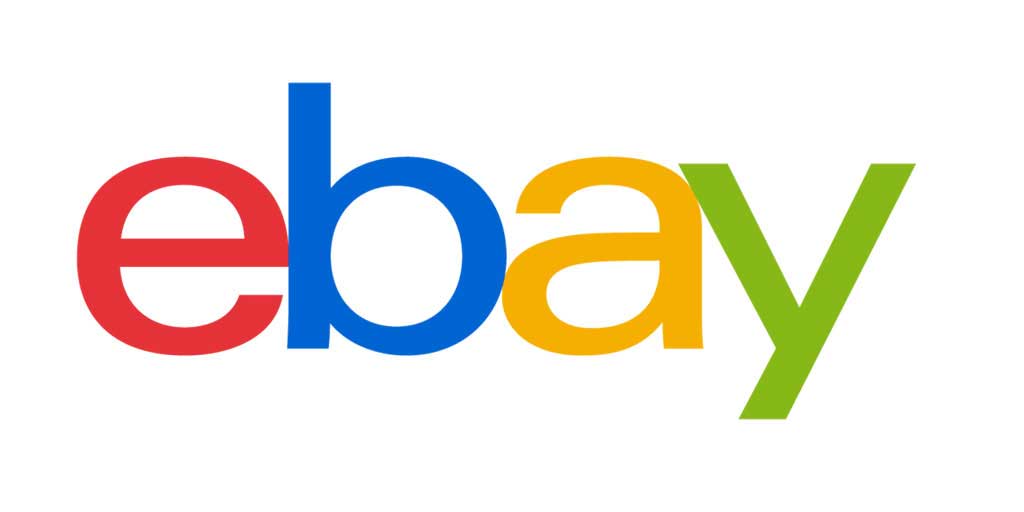 Warehouse Associate
Location: New Castle, Delaware, United States



Responsibilities

Receiving inbound shipments from various couriers.
Assist in Daily Inventory cycle counts
Prepare orders for shipment by assigning shipping labels and necessary packages.
Maintain a clean work area to help protect merchandise from damage.
Learn operational flow to ensure product is being properly handled.
Complete other duties as assigned.
---
UDPATE 4-28-22
eBay is making preparations to open The Vault with updates to order reports coming soon to accommodate the new service.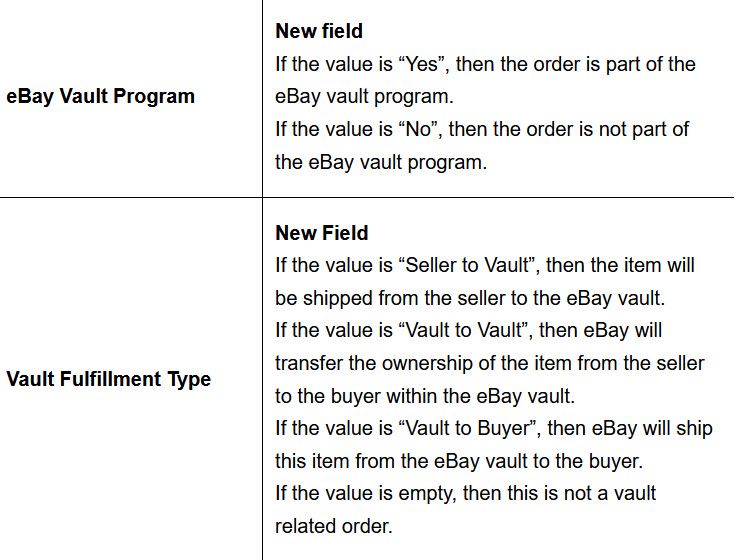 ---
eBay is slowly starting to reveal more information about the mysterious eBay Vault - here's a peek at what to expect as it rolls out in Q2.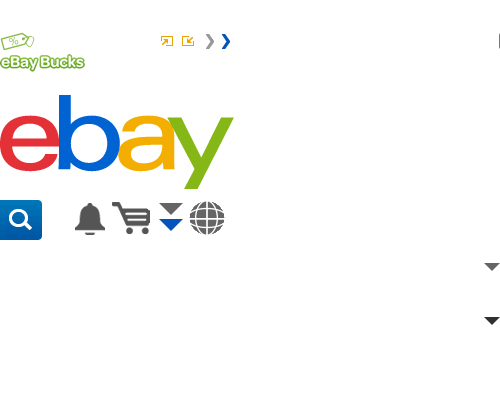 There's still no information about fractionalization or NFTs and it appears at launch eBay Vault will be exclusively geared toward trading cards only.
---
Security & Trust
The eBay vault is climate-controlled, insured, and protected with 24-hour security
Two-step verification keeps your account and transactions ultra-secure.
Items inside the eBay vault are carefully handled by dedicated professionals.
Everything stored in the eBay vault is backed by Authenticity Guarantee, so you can be sure it's genuine.
Independent professionals inspect and document every card before it's shipped to the eBay vault.
2 step verification sounds good, but I'm going to need more details before giving it a full thumbs up - it needs to apply to both buyers and sellers participating in the Vault experience & preferably support more robust 2FA options besides just SMS, which can be vulnerabe to sim swapping and smishing.
It's interesting to note that eBay appears to be still going with CGC for authentication rather than having authentication be part of the "in house" experience that occurs once your item is received by the Vault.
I'm sure there are existing contracts/commitments with CGC in play here, but from the user side this still leaves open a huge risk of cards being damaged either in transit to the authenticator, from the authenticator to the Vault, or by the authenticator themselves.
Considering how many examples of poor packaging from CGC causing damage are still popping up all over social media and YouTube, I would be very leery of using the existing authentication process for high value cards, whether sent to a buyer or the Vault.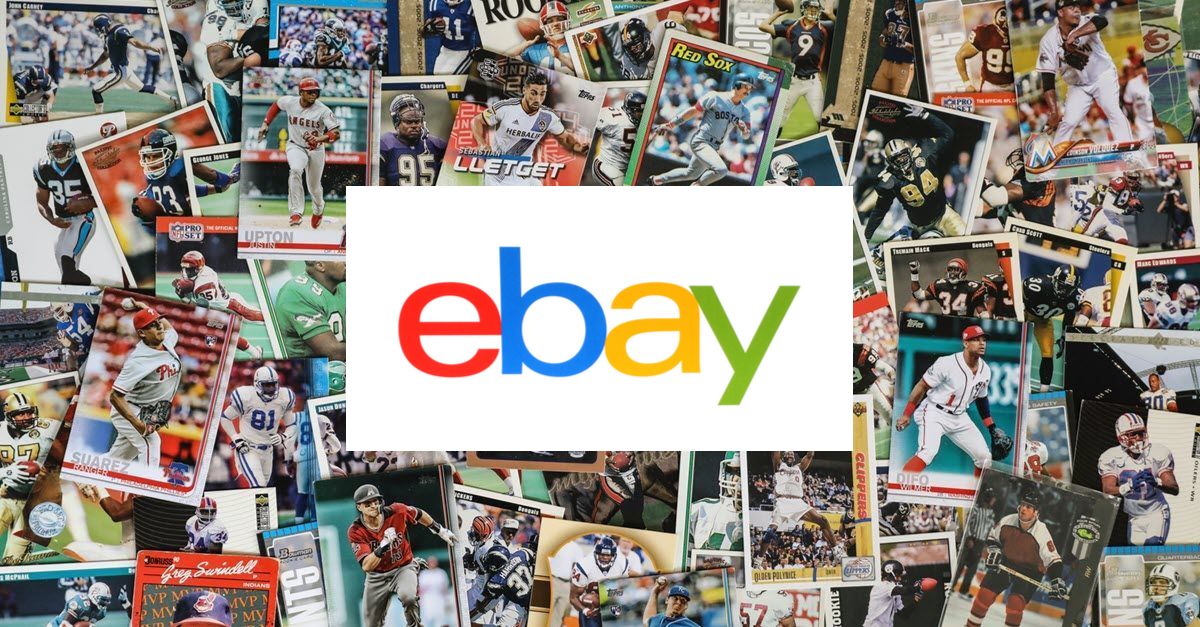 ---
Hassle Free Selling
Enjoy same-day payments and insured shipping, all handled for you by eBay.
It's easy to sell from the eBay vault with high-quality images and pre-populated listings.
Same day payments? Now that is interesting. 🤔
eBay recently announced eBay Wallet and additional enhancements for payments  "later this year" - including wire transfers and split payments for high average selling price items and on demand payouts, for a fee.
It sounds like they are planning on offering even faster access to payments for items sold from the Vault, plus covering the cost of insurance for shipping - though it's not clear if that would only be shipping to the buyer if they choose to physically take possession instead of keeping the item in the Vault or if that would also cover shipping before it gets to the Vault (as noted above).
High quality images and pre-populated listings sounds interesting too - will the Vault be a full listing service too? If so, will it be optional or will sellers not have any control over the pictures and listing details?
---
Seamless Buying Experience
Eligible graded cards on eBay can be sent directly to the eBay vault at checkout.
Cards already in the eBay vault and listed for sale will have a vault badge on the listing. Buy the card, keep it in the vault, and it's instantly yours. Or, buy it and have it shipped to you from the vault.
Sales taxes will not be charged for items sent to or traded within the eBay vault.*
Easily view and manage your eBay vault portfolio with the eBay Collection beta tool.

*Owners are responsible for remitting applicable taxes upon withdrawal. When you sell or purchase a card that is shipped from the eBay vault, eBay will collect sales taxes as required.
Point number one here seems to contradict the previous section about authentication - if the card is already graded, it sounds like it can skip authentication and go straight to the Vault? eBay definitely needs to  give more specifics on this one!
No sales tax could be a huge deal and an incentive to keep items in the Vault rather than having them shipped. I'm surprised they didn't make that a more prominent talking point in the initial announcement.
It's also interesting they are leaning so heavily on the Collection beta tool - from my experience this tool is still very much in the beta phase with limited functionality.
Collection beta currently only supports the following types of cards, possibly leaving a whole lot out of the initial Vault experience or at least not providing any way to "easily track and manage your Vault portfolio" outside of the categories.
At the moment, Collection only supports the following trading card categories:



Sports Trading Cards:

Baseball
Basketball
Football
Golf
Ice Hockey
Soccer



Collectible Card Games:

Magic: the Gathering
Pokemon TCG
Yu-Gi-Oh! TCG
When I reviewed Collections and Price Guide beta back in October, it was obvious there was still a lot of work that needed to be done on both and I see no indication there have been major improvements made since.
If eBay is going to try to win over the high value buyers and sellers that the Vault might appeal to, they're going to need to do a whole lot better than the tools they're currently offering to track collections and pricing trends.
---
What do you think of eBay Vault? Let us know in the comments below!
---