Ecommerce Marketplaces Try To Calm Seller Fears After Silicon Valley Bank Collapse
UPDATE 3-13-23
An Etsy spokesperson has provided the following statement:
This issue has impacted a small group of sellers. Approximately 0.5% of our active seller base had their payments delayed on Friday. We are working to pay these sellers today and we've already started processing payments via another payment partner this morning.
Sellers in the UK and Canada are reporting in the Etsy community they received their deposits as normal today, however since the original announcement from Etsy indicated the issue was with payouts in USD, it may not impact sellers in other countries.
If you're a US seller who missed a payout on Friday, let us know in the comments below if you've received the delayed payout yet!
---
UPDATE 3-12-23
The US Treasury, Federal Reserve and FDIC have released a joint statement confirming Silicon Valley Bank depositors will be fully protected and have access to all their money starting Monday, March 13.
After receiving a recommendation from the boards of the FDIC and the Federal Reserve, and consulting with the President, Secretary Yellen approved actions enabling the FDIC to complete its resolution of Silicon Valley Bank, Santa Clara, California, in a manner that fully protects all depositors. Depositors will have access to all of their money starting Monday, March 13.

No losses associated with the resolution of Silicon Valley Bank will be borne by the taxpayer.
---
Ecommerce merchants are nervously waiting for updates from the marketplaces and partners they depend on for their businesses as the Silicon Valley Bank collapse ripples through the industry.
Here's what we know so far about which marketplaces have been impacted:
Etsy
Etsy sellers panicked after missing deposits on Friday were blamed on money being tied up in Silicon Valley Bank.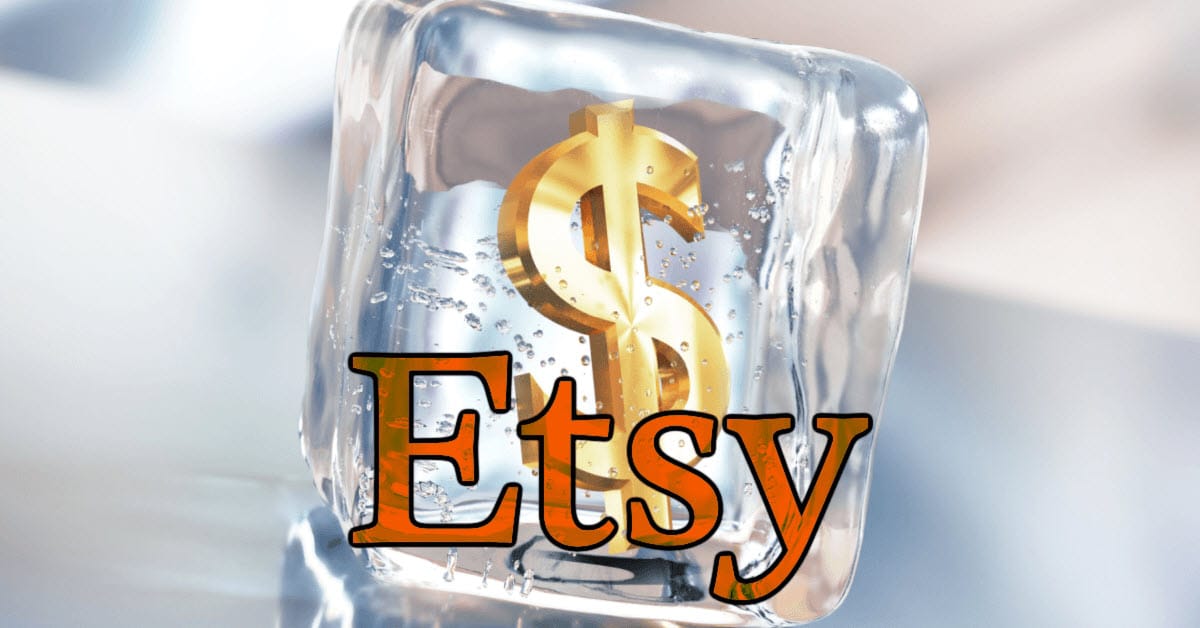 Etsy issued the following statement:
As you may have seen, we recently experienced a delay in our ability to issue payments to some of our sellers. This was related to the rapid and unexpected collapse of Silicon Valley Bank.



We apologize for any inconvenience this has caused. Our teams have been working around the clock to implement a solution and ensure sellers are paid within the next few business days via our other payment partners.



We are committed to helping you run your business -- and providing a reliable experience is a critical part of that commitment. Please know our teams are working tirelessly to minimize future disruptions and continue to serve you as best we can.
---
Poshmark
Poshmark Chief Operating Officer John McDonald sought to reassure sellers with the following statement on the company's blog:
Some of you may have seen the news regarding Silicon Valley Bank (SVB) and its impact on some marketplaces' ability to issue customer redemptions. I want to assure everyone in our seller community that all accounts on Poshmark continue to be safe and secure. We do not use SVB to store customer or marketplace funds, and your ability to process payments and redemptions is not affected.
---
Shopify
Shopify CEO Tobi Lutke took to Twitter to provide a direct update to concerned merchants.
very minor impact for us. We use SVB as one of ~12 or so banks spread over mostly Canada and US. Canada has stricter banking risk regulations. A small portion of our US operational fund flows is tied up in SVB but we are working around it and it should be business as usual
Shopify has also offered to open interest-free Balance accounts for impacted merchants to cover payroll.
---
As the full impact of the Silicon Valley Bank collapse continues to unfold, I'll add any new statements from impacted ecommerce companies to this article.
Stay tuned to this ongoing story for updates!
---