Etsy Sellers' Funds Frozen In Silicon Valley Bank Collapse
UPDATE 4-6-23
This issue is apparently still not resolved for a concerning number of sellers who report since the Etsy SVB fiasco their payments are "bouncing" and not be deposited into their accounts due to Etsy's new system incorrectly labeling checking accounts as savings or vice versa.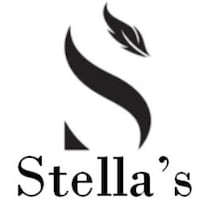 for some reason etsy is using my bank member number and not the savings account number i have on file with them. they've been sending and are continuing to send them to a wrong number... never have i had this problem. i tried to tell chat about it, and they ended the convo. i'll have to manually "fix" their error in my account section, then wait 5 more business days before i see a deposit.
What did your bank say was the issue? My bank keeps telling me that whoever is submitting the deposits keeps entering 'checking' rather than savings. I've never had trouble with getting my deposits before! This is just crazy!!
I haven't received a deposit since 3/10. My bank says you are processing the ACH payment to my SAVINGS acct as a "checking" deposit which is why it isn't being processed. I'm owed over $1000 so far, and live chat and phone support have gotten me nowhere! This is not acceptable!
---
UPDATE 3-13-23
An Etsy spokesperson has provided the following statement:
This issue has impacted a small group of sellers. Approximately 0.5% of our active seller base had their payments delayed on Friday. We are working to pay these sellers today and we've already started processing payments via another payment partner this morning.
Sellers in the UK and Canada are reporting in the Etsy community they received their deposits as normal today, however since the original announcement from Etsy indicated the issue was with payouts in USD, it may not impact sellers in other countries.
Some sellers report they have received the delayed payouts, while others say their payout date has been moved - but that could be confusion about how the payout process works.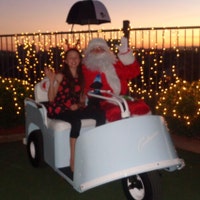 Not paying today. They just moved the payout date until tomorrow (maybe)
Just noticed my payday was moved to 20th, also...have never seen this happen before. I do see option to request it now.
my deposit for today now saying tomorrow and I did not receive an email from Etsy regarding the delay so who knows...
Other sellers explained it's normal to see the date change as the first step in the payout process, so this could mean payments are being processed today.
Moving the payout date is the first step in sending your money -- so you might still receive it



The process is:
1 Change payout date
2 Send email to say funds are on their way
3 Send the money
It ALWAYS changes BEFORE the transfer starts--in fact that is regarded as the start of the transfer. You probably just noticed it this go around as you are watching it like a hawk! Give it a couple hours--unless you "requested it now" in which case it will now not transfer until tomorrow.



Personally I am giving it another couple hours before panicking.
If you're a US seller who missed a payout on Friday, let us know in the comments below if you've received the delayed payout yet!
---
UPDATE 3-12-23
The US Treasury, Federal Reserve and FDIC have released a joint statement confirming Silicon Valley Bank depositors will be fully protected and have access to all their money starting Monday, March 13.
After receiving a recommendation from the boards of the FDIC and the Federal Reserve, and consulting with the President, Secretary Yellen approved actions enabling the FDIC to complete its resolution of Silicon Valley Bank, Santa Clara, California, in a manner that fully protects all depositors. Depositors will have access to all of their money starting Monday, March 13.



No losses associated with the resolution of Silicon Valley Bank will be borne by the taxpayer.
---
UPDATE 3-11-23
Etsy has finally made a public statement, though details are still sparse.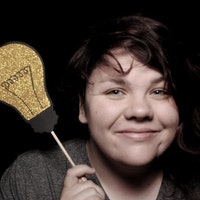 As you may have seen, we recently experienced a delay in our ability to issue payments to some of our sellers. This was related to the rapid and unexpected collapse of Silicon Valley Bank.



We apologize for any inconvenience this has caused. Our teams have been working around the clock to implement a solution and ensure sellers are paid within the next few business days via our other payment partners.



We are committed to helping you run your business -- and providing a reliable experience is a critical part of that commitment. Please know our teams are working tirelessly to minimize future disruptions and continue to serve you as best we can.
---
Sellers are panicking as they've been informed the reason for missed payouts today is that Etsy had funds tied up in Silicon Valley Bank.
The email sellers received from Etsy says:
We wanted to let you know that there is a delay with your deposit that was scheduled for today. This delay was caused by the recent developments regarding Silicon Valley Bank, who Etsy uses to facilitate disbursement to some sellers. We are working with our other payment partners to issue your deposit as soon as possible.



We apologize for any inconvenience or disruption this may have caused. We know that you count on us to help run your business and we understand how important it is for you to receive your funds when you need them. Please know that our teams are working hard to resolve this issue and send you your funds as quickly as possible.



No further action is needed from you at this time. Please feel free to reach out to our Help Center24/7 with any questions you might have.
However, that notice came hours after sellers had been agonizing over missing payouts and leaving them to wonder what was happening.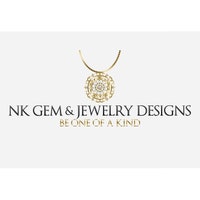 Yeah, it's usually done by now, I never saw the "you're deposited is being processed" message when I looked at my payment account earlier, I saw my deposit for today is scheduled for the 13th, which usually happens just before they make the deposit but it's 4PM EST here now and it hasn't changed.
4:30pm EST and still NOTHING except the 3/13 date. I chatted with someone named Reign about an hour ago, who had no idea what was going on. Apparently, they are supposed to talk to their " team" and get back to me via Email. In other words, We're keeping your money this weekend and you're going to have to deal with it.



I saw on another thread that their stock tumbled hard. I've noticed that anytime the Etsy Stock takes a hit, they hold our money too.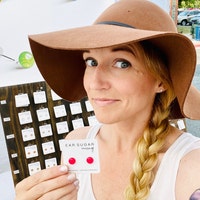 There are several threads about this right now. Not sure if this info will help, but this was posted by the FDIC and at least explains what's going on. Are etsy's deposits with this bank insured? I would think they're way over the $250K ceiling, but what do I know???



Silicon Valley Bank, Santa Clara, California, was closed today by the California Department of Financial Protection and Innovation, which appointed the Federal Deposit Insurance Corporation (FDIC) as receiver. To protect insured depositors, the FDIC created the Deposit Insurance National Bank of Santa Clara (DINB). At the time of closing, the FDIC as receiver immediately transferred to the DINB all insured deposits of Silicon Valley Bank.



All insured depositors will have full access to their insured deposits no later than Monday morning, March 13, 2023. The FDIC will pay uninsured depositors an advance dividend within the next week. Uninsured depositors will receive a receivership certificate for the remaining amount of their uninsured funds. As the FDIC sells the assets of Silicon Valley Bank, future dividend payments may be made to uninsured depositors.



Silicon Valley Bank had 17 branches in California and Massachusetts. The main office and all branches of Silicon Valley Bank will reopen on Monday, March 13, 2023. The DINB will maintain Silicon Valley Bank's normal business hours. Banking activities will resume no later than Monday, March 13, including on-line banking and other services. Silicon Valley Bank's official checks will continue to clear. Under the Federal Deposit Insurance Act, the FDIC may create a DINB to ensure that customers have continued access to their insured funds.



As of December 31, 2022, Silicon Valley Bank had approximately $209.0 billion in total assets and about $175.4 billion in total deposits. At the time of closing, the amount of deposits in excess of the insurance limits was undetermined. The amount of uninsured deposits will be determined once the FDIC obtains additional information from the bank and customers.



Customers with accounts in excess of $250,000 should contact the FDIC toll–free at 1-866-799-0959.



The FDIC as receiver will retain all the assets from Silicon Valley Bank for later disposition. Loan customers should continue to make their payments as usual.



Silicon Valley Bank is the first FDIC–insured institution to fail this year. The last FDIC–insured institution to close was Almena State Bank, Almena, Kansas, on October 23, 2020.
---
I have not heard of any other marketplaces missing payments due to the Silicon Valley Bank failure yet, but will update this story was I learn more.
In the meantime, if you're Etsy payment was delayed today, let us know in the comments below!
---