eBay Updates Jewelry Policy Effective May 25, 2022
eBay sellers in Jewelry categories have received an email notice of the following updates to the Jewelry policy, effective May 25, 2022.
Starting May 25, 2022, we're making changes to our Jewelry policy. Our updated listing guidelines will create a more consistent and reliable experience for Jewelry buyers, help them find the items they're looking for quickly and easily, improve conversion, and reduce issues resulting from unclear or inaccurate item descriptions.



New Jewelry listing guidelines effective May 25, 2022

Fine Jewelry. To list your item in the Fine Jewelry category, the Base Metal must be made from fine materials and the Main Stone must be a fine, natural stone. Secondary stones can include either fine or fashion materials.
Simulated gemstones are considered fashion jewelry. We will move items with simulated main stones from fine jewelry into fashion jewelry in October
Diamonds. If you list a stone that is not an actual diamond, the term "diamond" cannot be included in the listing. You should instead describe your item using the actual material, such as moissanite, cubic zirconia, glass, etc.
Treated gemstones. If you list a natural stone that has been treated (e.g., dyed to enhance the color), you must state that the gemstone is "treated" in your listing title. You may not describe the stone as "enhanced."
Lab-created gemstones. If you list a lab-created stone, you must clearly state that the stone is "lab-created" in your listing title, and not "man-made," "lab-grown," or other similar terms. "Lab-created" must immediately precede the stone name in your title (e.g., "lab-created diamond").



Note: Starting May 25, 2022, active listings that do not comply with the new guidelines may be ended. Those Items will appear into your unsold folder and will need to be relisted to align with updated policy guidelines.



You can help buyers find the items they're looking for and make sure they receive orders that match your item description by listing them clearly and correctly. Learn more about Fine and Fashion Jewelry best selling practices.
---
As always, I recommend reading the full policy page yourself, but here are a few excerpts about how eBay defines Fine vs Fashion jewelry.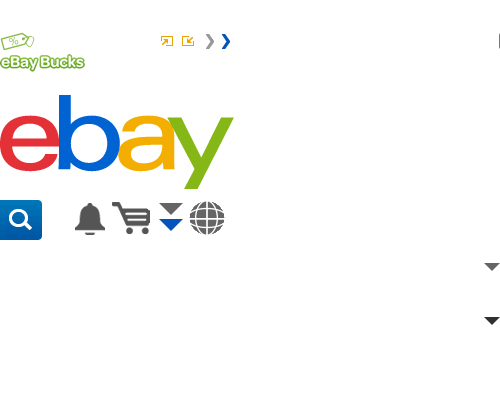 What is considered Fine Jewelry?
Fine jewelry is composed primarily of fine materials.



To be listed in the Fine Jewelry category, both the metal and main stone must be made from fine materials. Secondary stones can include either fine or fashion materials.



Fine metals

Gold that is 10 karats or higher, including rose, green, chocolate or white gold
Silver and sterling silver that is .925 or higher
Platinum and other platinum-group metals that are .850 or above
Gold, silver and platinum are considered fine if they are a solid metal or if they have been plated with gold, silver, platinum, palladium, or other platinum-group metals



Fine gemstones
Alexandrite, almandine-garnet, amber, amethyst, ametrine, ammolite, andalusite, aquamarine, beryl, black diamond, black opal, blue diamond, blue opal, blue sapphire, blue topaz, blue zircon, boulder opal, brown diamond, cats eye, champagne diamond, chrome diopside, chrysoberyl, chrysoprase, citrine, corundum, demantoid garnet, diamond, emerald, fire opal, garnet, golden topaz, green garnet, green quartz, green sapphire, green tourmaline, grossular garnet, heliodor, hessonite, hiddenite, honey amber, imperial topaz, indicolite, indicolite tourmaline, iolite, jade, jadeite, jet, kunzite, kyanite, labradorite, lapis lazuli, lemon quartz, London blue topaz, madeira citrine, malachite, mandarin garnet, mint tourmaline, moldavite, moonstone, morganite, opal, padparadscha, paraiba, Paraiba tourmaline, peridot, pink diamond, pink quartz, pink sapphire, pink topaz, pink tourmaline, prasiolite quartz, purple jade, purple spinel, pyrope garnet, quartz, red diamond, rhodolite garnet, rose quartz, rubelite, rubellite tourmaline, ruby, sapphire, smoky quartz, spessartite garnet, sphene, yellow topaz



What is considered Fashion Jewelry?
If the item does not meet the criteria above to be considered fine jewelry, the item should be listed in the Fashion Jewelry category.



Fashion metals
If the base metal is not gold, silver or a platinum group metal, the jewelry is considered fashion, even if the metal is plated with gold, silver or platinum group metal.



Fashion gemstones
Simulated gemstones are considered fashion jewelry
The following are considered fashion jewelry: Agate, amazonite, amblygonite, apatite, aventurine, azurite, bloodstone, blue amber, blue chalcedony, brazanite, butterscotch amber, calcite, caribbean amber, carnelian, celestite, chalcedony, charoite, cherry amber, cinnabar, created alexandrite, created amethyst, created aquamarine, created blue sapphire, created emerald, created garnet, created opal, created padparadscha, created peridot, created pink sapphire, created quartz, created ruby, created sapphire, created topaz, created white sapphire, created yellow sapphire, cubic zirconia, danburite, diaspore, diopside, drusy quartz, dumortierite, dyed howlite, fluorite, fuschite, gaspeite, goldstone, goshenite, green amber, green chalcedony, green gold, hauyne, hematite, hermatine, hickoryite, howlite, iron pyrite, jasper, larimar, lavender chalcedony, magnesite, marcasite, medusa quartz, moissanite, multi-color amber, mystic topaz, obsidian, onyx, orange chalcedony, ouro verde quartz, petalite, pezzottaite, pink chalcedony, prehnite, quartzite, quartzose, rhodochrosite, rhodonite, rutilated quartz, sardonyx, scapolite, sea blue chalcedony, serpentine, shanseres, sodalite, sphalerite, stabilized turquoise, strontium titanate, sunstone feldspar, swedish slag, synthetic turquoise, tashmarine diopside, white sapphire, white topaz, yellow scapolite, yttrium aluminium garnet, zandrite.
---