eBay TCGPlayer Union Slams Company's Anti-Union Activity
UPDATE 7-31-23
@TCGUnion-CWA is livestreaming the press conference:
Quotes from the press conference -
Briana Thomas, eBay worker and TCGunion-CWA member:
Today's action, and the multiple Unfair Labor Practice Charges we have filed, are crucial because five months ago, TCGunion-CWA won our union election with a majority vote. In response, eBay has refused to bargain with us or listen to us.



My colleagues and I haven't had a cost-of-living raise in 3 years. We are losing sick time and face constant changes at work that impact our ability to be successful. We are tired of being blamed for management's poor decision making.



We want eBay to stop skirting the law and sit down with us at the bargaining table. A strong union contract is the only way we'll be able to hold management accountable to their own supposed values and ensure my colleagues and I earn the fair wages and benefits we deserve.
Chris Ryan, President of the Communications Workers of America (CWA) Local 1123:
eBay is worth $26.17 billion dollars, but the members of the TCGUnion-CWA Local 1123 still struggle to make ends meet, take sick days, or support their families. When you work for a billion dollar corporation, you shouldn't be unable to pay your rent.



Five months ago, workers won their union election in a resounding victory becoming the first group of unionized eBay workers. In response to this victory, eBay and TCGplayer have repeatedly broken labor law and tried to intimidate and silence workers.



We are here today to demand that eBay and TCGplayer stop their illegal behavior and meet workers at the bargaining table so that workers can secure a fair union contract. eBay, it's time to stop the games and respect your workers.
TCGUnion-CWA has also filed two new complaints with the National Labor Relations Board naming both TCGPlayer Inc and eBay Inc.
The new charges include allegations that eBay and TCGPlayer:
Refused, by letter dated May 2, 2023, to provide information relevant to collective bargaining which was requested by the Union;
Refused to bargain over the decision to downsize the Comics Department and over the impact of that decision;
Refused to afford Weingarten Rights to employees during disciplinary investigations;
Implemented unilateral changes to various terms and conditions of employment, and refused to bargain with the Union regarding said unilateral changes, including but not limited to:
Compelled Employees to sign "offer letters" from eBay, Inc.;
Compelled employees to submit to background checks;
Compelled employees to sign confidentiality agreements;
Implemented changes to the sick and personal leave benefits that were announced on or around May 16, 2023;
Removed work-chairs from work stations
---
eBay TCGPlayer Union members are planning to file an unfair labor practice charge and hold a petition delivery action on July 31 to bring awareness to the company's anti-union behavior and refusal to bargain in good faith.
First Unionized eBay workers at TCGplayer File Unfair Labor Practice Charge & Hold Action Against the Company's Illegal Anti-Union Behavior



(Syracuse, NY)—On Monday, July 31st at 12PM EST members of the first union at eBay, the TCG Union-CWA, will hold a press conference with local community members, labor leaders and elected officials at the Marriott Syracuse Downtown. Workers and supporters are calling out eBay's continued efforts to sabotage organized workers and ignore their basic right to organize.



On Friday, March 10, 2023, the 272 workers of the TCGunion-CWA overwhelmingly won their union election. These workers are physically responsible for ensuring that every shipment in and out of TCGplayer is completed accurately and that they match quality standards, ensuring TCGplayer is one of the largest online marketplaces for verification services, card games, comics, and collectible trading cards. On August 1, 2023 TCGplayer workers will officially be incorporated into eBay, which acquired the company in 2022.



In the five months since winning their union election, eBay and its subsidiary TCGplayer have refused to meet workers at the bargaining table, instead engaging in various legal and illegal stalling techniques to silence organized workers.



Workers will be filing an Unfair Labor Practice Charge against eBay for its illegal behavior, in addition to organizing a petition delivery action and press conference on July 31st to demand that the company end its nefarious delay tactics and meet workers at the bargaining table. Through a strong union contract, workers hope to secure the fair working conditions, pay and benefits they deserve as the workers who drive eBay and TCGplayer's success.
---
Despite winning their union vote on March 10 2023, TCGPlayer workers are still fighting for their first contract as eBay and TCG leadership continues to delay coming to the bargaining table.
TCGPlayer has been represented in this matter by Littler Mendelson P.C., a law firm that proudly bills themselves as "the largest global employment and labor law practice in the world exclusively devoted to representing management."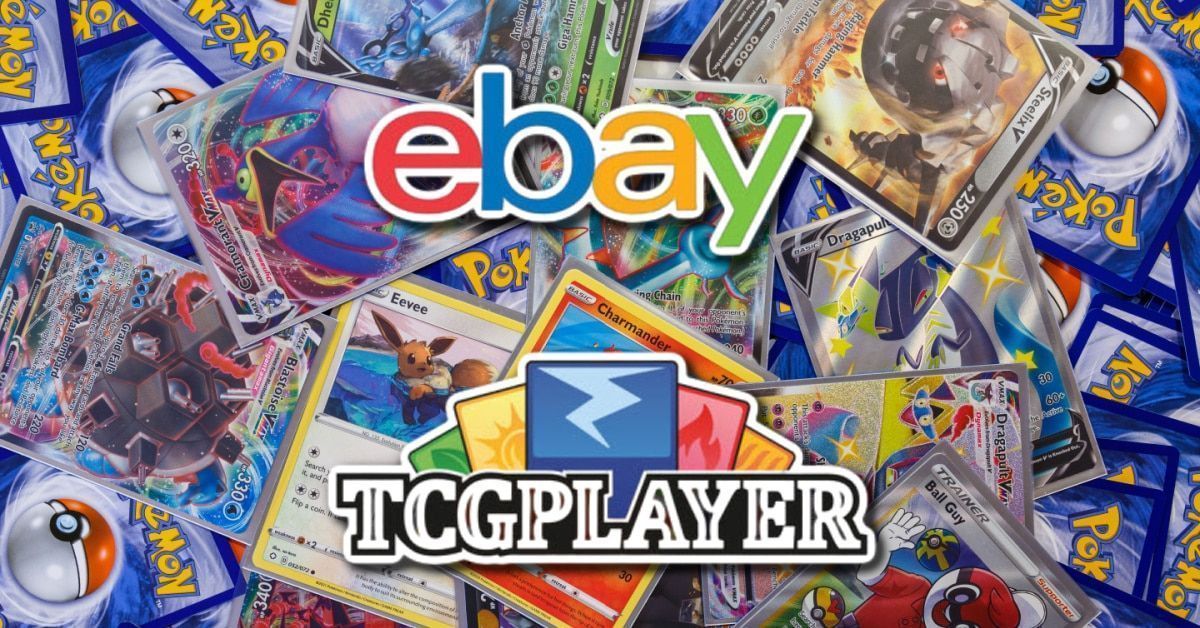 eBay has largely attempted to stay on the sidelines of this battle, refusing to engage directly to ensure management lives up to their human rights policy which promises to "respect workers' rights to unionize and to bargain in good faith with any relevant associations or labor unions", but they will no longer be able to do so once TCGPlayer employees are officially incorporated into eBay on August 1.
While refusing to honor that human rights policy commitment, eBay has also been attempting to quietly bury questions about due diligence in the TCGPlayer acquisition, disclosure of unionization risks to investors, and what the success of eBay's first union may mean for their other labor-centric authentication operations.
---
TCGUnion-CWA organizer Briana Thomas was one of seven young union leaders invited to the White House last week to meet with President Biden, Senator Bernie Sanders, and Acting Labor Secretary Julie Su to discuss labor issues facing their industries - specifically about how to support workers who are trying to organize, as well as those who have voted to unionize and are fighting for a first contract.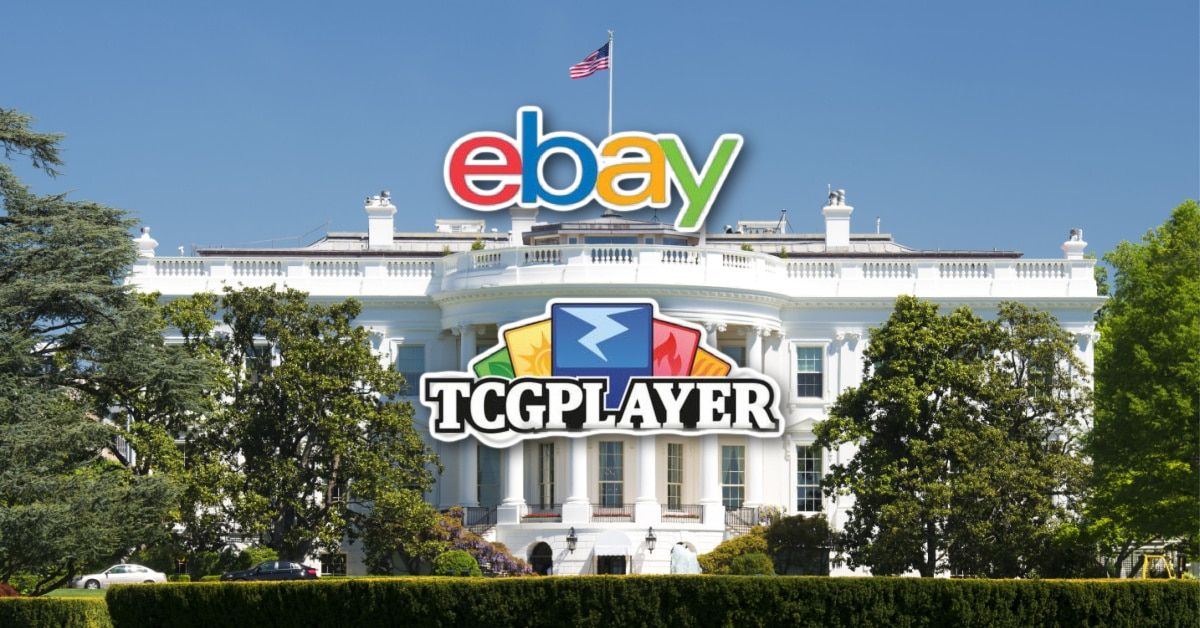 Since we won our election in March to join CWA, TCGplayer and eBay management have fought tooth and nail to break our union and stop bargaining. After the regional director of the National Labor Relations board rejected an appeal by TGCplayer to throw out our election, the company appealed again to the full NLRB in Washington, DC.



At the White House yesterday, Briana spoke with the President about how to support workers who are trying to organize as well as those who have voted to unionize and are fighting for a first contract.



"It was important for us to have this conversation because we are part of a much wider labor movement right now where more and more people are recognizing the need to unionize, to have job protections at work, to have livable wages and benefits that protect everybody," Briana said. "It was great to see that they support our right to unionize."



"At the same time that these workers are standing up to form unions, you're seeing an unprecedented level of union-busting efforts," said Sen. Sanders. "That's why we need to pass, among many other pieces of legislation, the PRO Act."



We have strong momentum and support on our side from some of the highest offices in the country - it's even more evidence that management needs to drop their appeal and bargain in good faith!
---
Details for Monday's TCGUnion-CWA Press Conference and Petition Action:
WHAT: Press Conference and Petition Delivery Action
WHEN: Monday, July 31, 2023, 12-1PM EST
WHERE: Eleven Waters Patio, Marriott Syracuse Downtown, 100 E Onondaga St, Syracuse, NY 13202
SPEAKERS:
Sen. John Mannion (NY-50)
Chris Ryan: President, Communications Workers of America (CWA) Local 1123
Bob Guy: Bargaining Committee member, TCGunion-CWA, Local 1123
Briana Thomas: Bargaining Committee member, TCGunion-CWA, Local 1123
Richard Vallejo: Bargaining Committee member, TCGunion-CWA, Local 1123
Mark Spadafore, President of the Greater Syracuse Labor Council
Anne-Marie Taliercio, President, Central NY Labor Federation
If you can't make it to the press conference live, you can show your support for TCGUnion-CWA by sending a letter to eBay/TCGPlayer here.
---