Union Win Delayed As eBay & TCGPlayer Appeal Vote, Refuse To Bargain
Despite winning their union vote on March 10 2023, TCGPlayer workers are still fighting for their first contract as eBay and TCG leadership continue to delay coming to the bargaining table.
Immediately after the successful vote, TCGPlayer management refused to accept the decision - first issuing a statement saying they were "disappointed" in the outcome, then allegedly retaliating by firing at least one pro-union employee and filing multiple objections with the National Labor Relations Board.
Those objections were rejected on March 22 when the NLRB ruled that the "Employer's objections are wholly without merit" and overruled them in their entirety, officially certifying the vote and establishing TCGUnion-CWA Local 1123.
However, TCGPlayer/eBay has still not accepted the decision and filed an appeal on April 5, basing their objections on the disputed status of Operations Leads.
As a result of the Region's failure to determine the Operations Leads' supervisory status, eligible voters went to the polls on March 10, 2023 believing their supervisors may be in a bargaining unit along with them. The Region's failure to determine the Operations Leads' status also condoned pro-union conduct by certain Operations Leads and destroyed the laboratory conditions for a free and fair exercise of TCGplayer's employees' Section 7 rights.

What's more, after the March 10, 2023 election, none of the parties to this case—not the CWA, not TCGplayer, and not the bargaining unit employees—knows whether the conditionally certified (subject to this appeal) bargaining unit includes Section 2(11) supervisors...

...TCGplayer therefore respectfully requests that the Board grant this Request for Review ("RFR"), vacate the DDE and remand this case to another region for a re-election hearing and re-run election, provided the Union's showing of interest remains valid in light of supervisory taint. Alternatively, TCGplayer requests that the Board vacate the DOO and remand the matter to another region for a post-election hearing on TCGplayer's Objections and the supervisory status of its Operations Leads.
TCGPlayer is represented by Littler Mendelson P.C., a law firm that proudly bills themselves as "the largest global employment and labor law practice in the world exclusively devoted to representing management."
Here's how Littler Mendelson describes their services:
Today, unions are deploying a variety of tactics in the pursuit of members. They actively engage with social media outlets to reach a broad audience. They tap into technology through electronic authorization cards that expedite and expand the organizing process. And they initiate corporate campaigns involving tactics that seek to turn public opinion away from a company.

With significant depth in traditional labor practice, Littler understands the mindset of union organizers and stands ready to advise employers facing such tactics. Our deep experience in representing management serves as a strong counterpoint to the world's most powerful labor organizations. We guide companies in developing and initiating strategies that lawfully avoid unions or effectively respond to unconventional corporate campaigns.
TCGUnion-CWA says:
Management is claiming that because they have appealed our election victory, they do not need to engage with us as a certified union. This appeal is an attempt to delay and obstruct the bargaining process and deny TCGplayer workers their legal right to a voice on the job.



By refusing to work together with us as a union, TCGplayer and eBay are setting a hostile tone for bargaining. We deserve better from our employer.
The significant pushback from management stands in stark contrast to eBay's human rights policies on unions, which states:
eBay also respects workers' rights to unionize, and commits to bargain in good faith with any relevant associations or labor unions.
eBay has largely attempted to stay on the sidelines of this battle refusing to engage directly to ensure then CEO Chedy Hampson and other management lived up to that human rights policy statement and not responding to a letter TCGPlayerUnion sent to eBay's Board of Directors.
Hampson stepped down from his position on March 24 and was replaced by eBay's General Manager, Canada, Robert Bigler.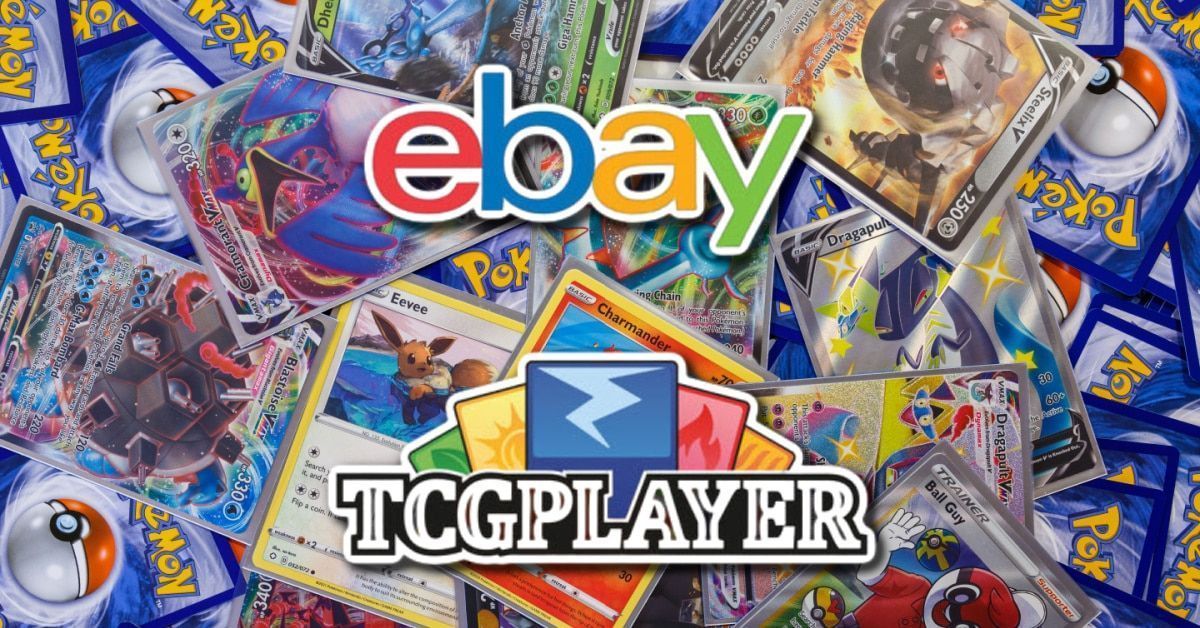 Unfortunately the change in management does not seem to have improved employee relations.
TCGUnion-CWA reports efforts to obstruct the bargaining process continue and is urging supporters to send a message to TCGPlayer, eBay and Bigler to respect their union, as eBay's human rights policy promises to do.
In March, workers at eBay-owned TCGPlayer won our union. We are the first group of eBay workers to win union representation in the United States!



Since then, TCGplayer and eBay management have sought to obstruct our union. They have even filed multiple appeals to throw out the election results. This came on the heels of firing union organizer Iris St. Lucy on the first business day after the election.



TCGplayer and eBay are trying to obstruct our union by:

denying workers their Weingarten Rights to have a union representative present in disciplinary meetings,
unilaterally changing working conditions despite a legal requirement to keep terms and conditions status quo until bargaining,
disciplining workers for minor infractions that were not previously enforced, and
refusing to respond to our first information request to help us prepare for bargaining.



Stand with TCGplayer workers by sending a message to the CEO of TCGPlayer, Robert Bigler, telling him to respect our union and stop the obstruction. Sending a letter will only take a few minutes and hearing from supporters and customers like you will help push Bigler to do the right thing.
---
While refusing to directly engage in good faith with TCGUnion-CWA, eBay has been attempting to quietly bury questions and concerns that have been raised about due diligence in the TCGPlayer acquisition, disclosure of unionization risks to investors, and what the formation of eBay's first union may mean for their other labor-centric authentication operations.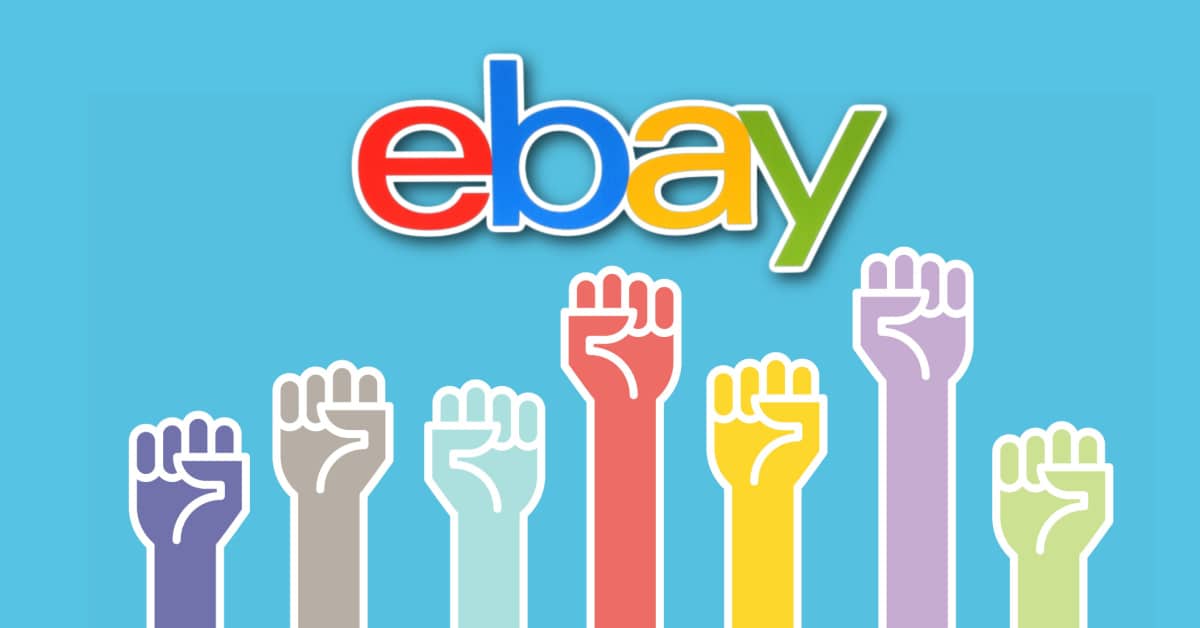 Chief Accounting Officer Brian Doerger's abrupt departure (agreed to on the same day as Chedy Hampson announced he was leaving TCGPlayer) raised even more questions about the handling of the acquisition and subsequent labor issues.
Though eBay did not give an explanation or specifically state the decision was related to the TCGPlayer situation, the timing of events suggests it's possible Doerger was a scapegoat for apparent due diligence and/or disclosure failures.
Recent job openings in Mergers and Acquisitions strategy, operations and people roles indicate eBay is looking for new blood and fresh perspectives to help with due diligence, employee integration, planning and execution for future M&A targets as well as a specific focus on TCGPlayer.
Are they sincere in these efforts or are these job postings just trying to calm investor concerns about eBay's handling of the TCGPlayer debacle?
eBay's recent proxy statement ahead of their annual shareholders meeting made it clear the company is increasingly focused on ESG (environmental, social, and governance) issues, which would presumably include their stated human rights policies.
If that statement is to be anything more than a hollow, unfulfilled promise, eBay and Bigler must honor their commitment to bargain in good faith with TCGUnion-CWA.
---