UPDATE 1/4/22
eBay community staff have given some updated information about where the repeat buyer label will be seen within Seller Hub.
Here's what I've been able to find on it - details are a bit sparse at the moment:



The 'Repeat' logo will show beside a repeat Buyer's name in:

Purchase details in Seller Hub Orders (If Buyer has purchased from that seller twice or more).
Send Coupon from Seller Hub Orders (If Buyer has purchased twice or more).
Best Offer/Received offers page (If Buyer has purchased once or more).
---
eBay is updating Seller Hub to give sellers more information about repeat buyers.
In the Performance tab, eBay says they are now measuring repeat buyers in a new way.
You may have noticed that your repeat buyer metrics have recently dipped or spiked. Repeat buyers have been redefined as customers who have made no fewer than two purchases in a two-year period.

However, there seems to be some discrepancy between the Buyer Insights section and the category breakdown below it. In this example, insights shows 2 repeat buyers, but the categories show 0 both in the visual breakdown and the available downloadable CSV report.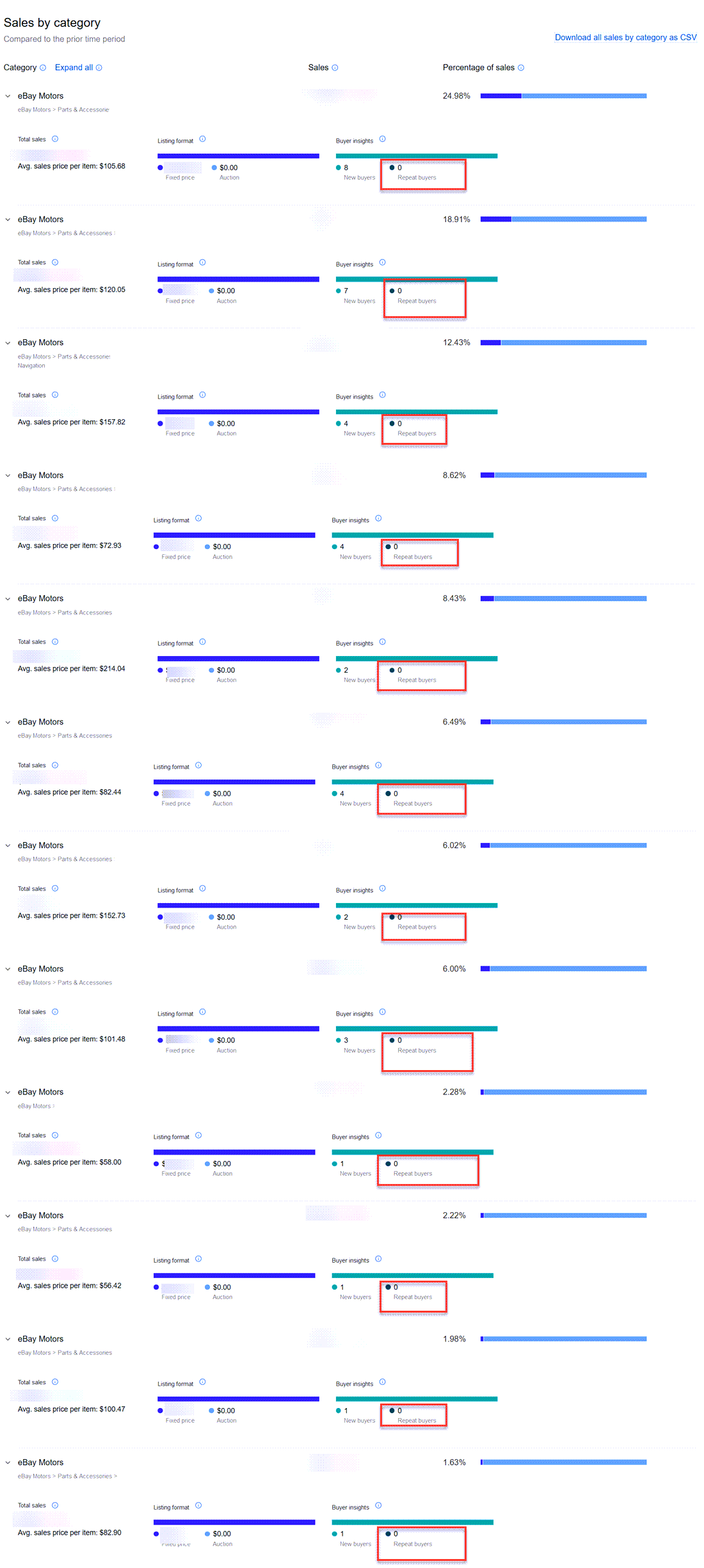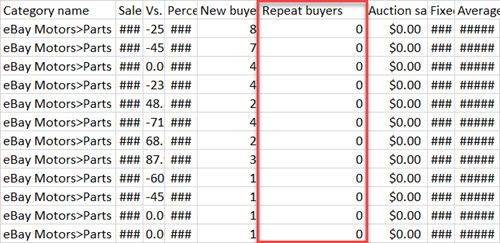 ---
Sellers are also reporting eBay is showing a repeat buyer tag in order details, though this may be a phased rollout that is not available to all sellers just yet.

Hopefully this means eBay will soon be delivering on the promise of sending coded coupons to buyer groups, including repeat buyers.  That was supposed to be released in October as part of the Fall Seller update but was "pushed back" with no updated timeline provided.
Sending coded coupons to buyer groups is an easy way for you to encourage existing and potential customers to purchase your items. For example, use coded coupons to target specific buyer groups when your seasonal inventory has the greatest potential to sell.



The following coded coupons options will be available starting in October.



Launching in October:



Send a coded coupon to your previous buyers to encourage repeat business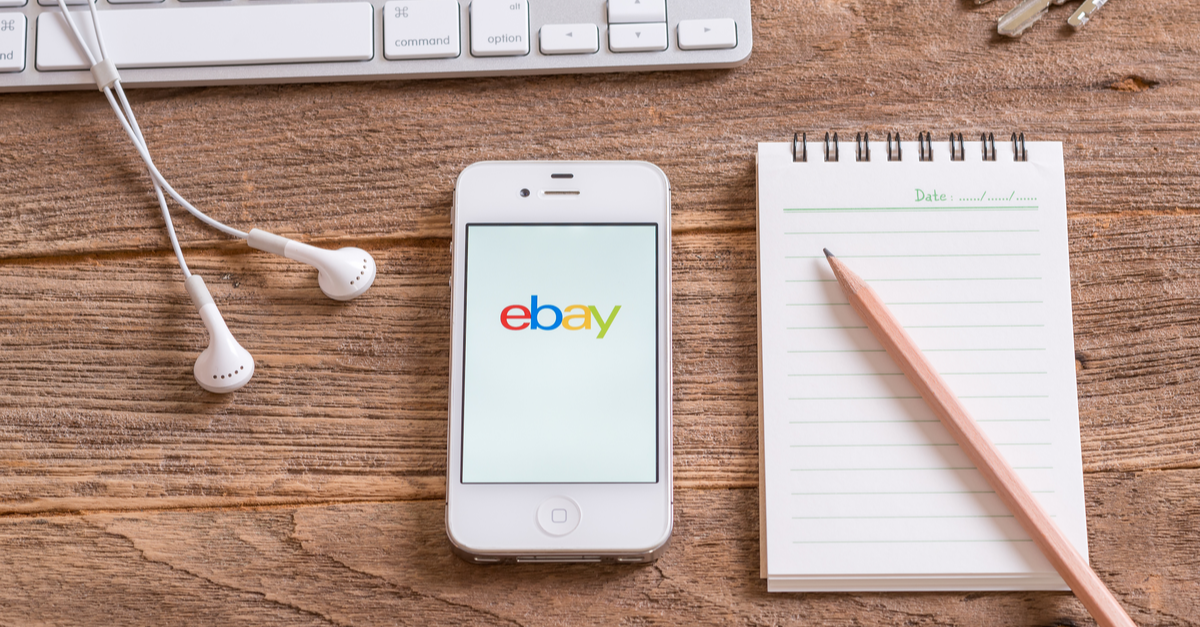 Have you seen repeat buyer identifiers in Seller Hub? Let me know in the comments below!