eBay Introduces Dynamic Ad Rate For Promoted Listings Standard
Earlier this month, the eBay Ads team created some confusion with their recent update to Promoted Listings terms including a mention of "dynamic bidding" - and now we finally know what they meant.
We're pleased to announce our latest update to Promoted Listings Standard. We now offer an effortless way to stay competitive by automatically adjusting ad rates to match eBay's daily suggestions. You no longer need to manually manage your ad rates, saving you time and effort.



Keeping your ad campaigns competitive in an ever-changing marketplace can be time-consuming. The dynamic ad rate strategy offers you an effortless way to secure high visibility placements by automatically adjusting your ad rates to match eBay's daily suggestions, removing the guesswork of having to choose an ad rate strategy and simplifying the manual campaign management process.



You're in control.



Choose how you'd like your ad rate to be set up—dynamic or fixed. An ad rate is the percentage of your item's total sale amount (including item price, shipping, taxes, and other applicable fees) that you're willing to pay when your promoted item sells within 30 days of a click on your ad.



Dynamic ad rate automatically adjusts your ad rate to match eBay's daily suggestion.
Fixed ad rate lets you manually select an ad rate that will not change unless edited.



The dynamic ad rate's automatic adjustments are powered by eBay's daily suggested ad rate, taking the challenge out of determining the best ad rate for your items. Suggested ad rates are designed to find an optimal balance between cost and performance, so you can stay competitive in the marketplace.



Daily suggested ad rates are calculated based on a variety of factors, such as item attributes, seasonality, past performance, and current competition for each of your listings.



Already implementing Promoted Listings Standard in your business? When editing your currently existing campaigns, you can now choose to utilize the dynamic ad rate. For new campaigns, this update is now a selection when you're creating a Simple or Automated campaign.



Dynamic ad rate is readily available to implement in your automated campaigns. However, note that this is not a feature available for bulk campaigns.
Here's what it looks like within the Simple campaign creation flow: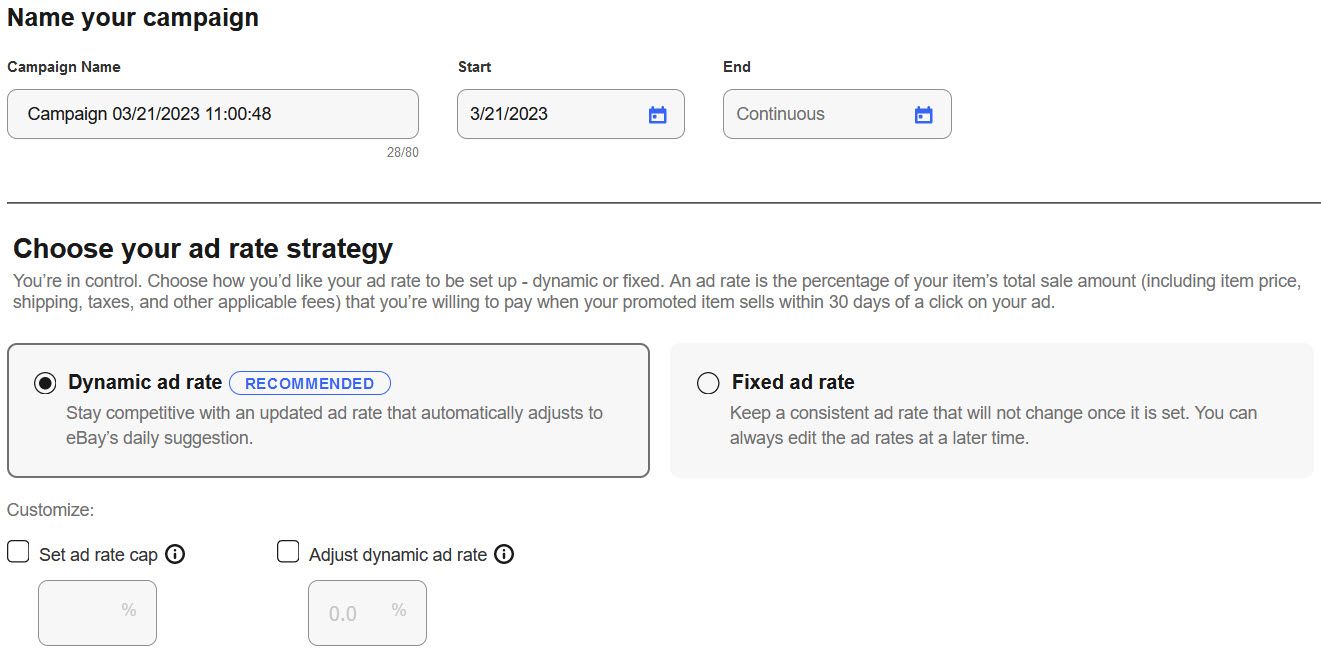 And you still have the option to set an ad rate cap for the maximum you're willing to spend as well as a positive or negative adjustment amount if you want to set the rate above or below the daily suggested rate by a certain percentage.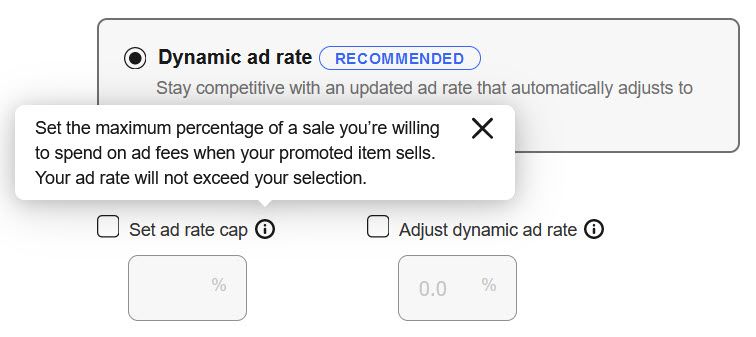 ---
So is this actually something new? Not really - it's just a renaming of existing functionality.
Previously eBay called this functionality "automate suggested ad rates" which could be confusing because they also used the term automated to refer to a specific kind of ad campaign where you can set up rules to automatically include listings that meet certain criteria.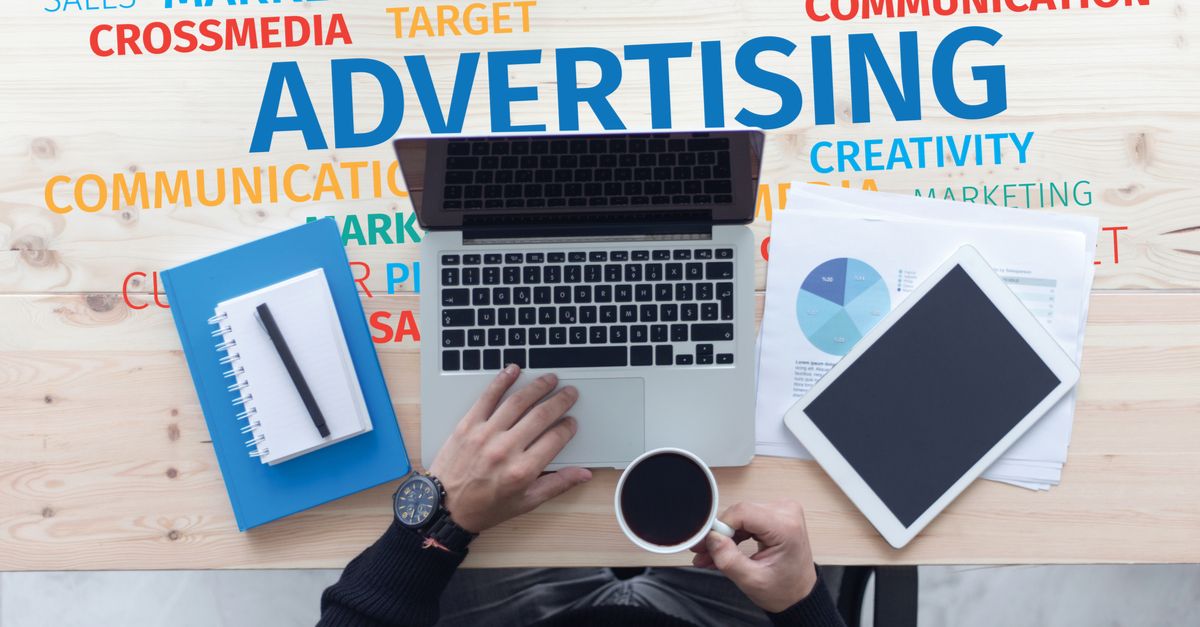 Using the same word for both a campaign type and an ad bid strategy was never a great idea, so I'm glad they are fixing it but....it doesn't really help avoid more confusion if they don't actually explain the change to sellers. 🤦‍♀️
Nope, nothing new here, just the changing of some terminology as we redefine the meaning of some words. I don't think eBay understands that one minor change can cause confusion and panic throughout millions of users. At this point, they need a daily newspaper to keep up with what they change. Millions of non-daily eBay users will be lost when revisiting this site...



...Absolutely nothing has changed other than yesterday it was called "automated" and today it's called "dynamic". I'm sure I will start seeing "SOLD VIA DYNAMIC LISTING" on every sale now.
My guess is ebay made the change because it was not easy to distinguish between the two "strategies", because the word 'automated" was being used by ebay both for the type ot campaign (simple or automated) and the type of strategy (flat and automated).



So, now, ebay can show you how well one strategy performs compared to the other, and can market one as opposed to the other. And, as I've said before, this could be a first step, with ebay adding more changes now that they've clearly named the two strategies.
---
The basic takeaway is if you previously used the "automate suggested ad rates" setting for either Simple or Automated campaigns, that same setting is now called a Dynamic Ad Rate.
While there shouldn't be any change besides the terminology eBay is using, I do highly recommend viewing your ad campaign settings just to be sure - there have been some reports saying ad cap rates have been changed causing sellers to pay higher ad rates than they had intended.
---