eBay Ads Update Creates Confusion About Dynamic Bidding
Last week eBay announced some major changes to Promoted Listings ad attribution that will cost sellers more in ad fees, leading to massive backlash from the eBay selling community.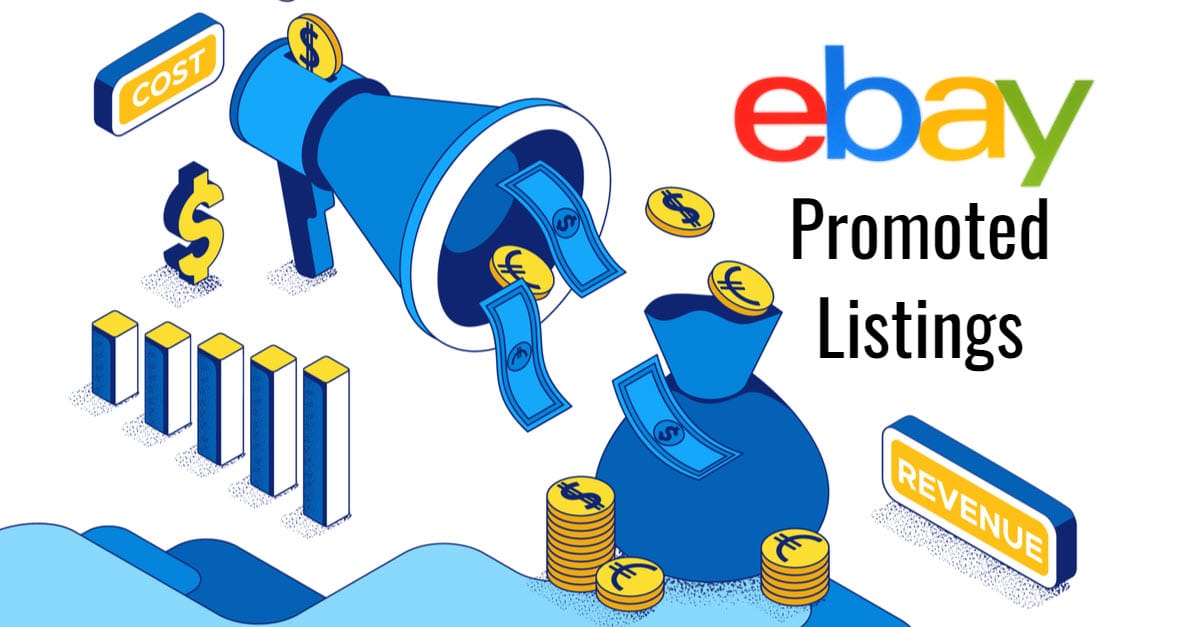 However, one part of the announcement is also causing confusion among sellers who use auction instead of buy it now format - hinting at something called "dynamic bidding" coming soon.
Here's what the announcement said (emphasis mine):
What's changing?



As we continue working to help make your ads more engaging and helpful for buyers, we will be expanding our definition of a click for Standard and Advanced ads to include interactions with new features and functionality of your ads. In addition to when a buyer clicks through to your listing page, we will now include when a buyer clicks on the heart icon to add an item to their watchlist from a Promoted Listing.
We will be expanding what we qualify and report as an Attributed Sale for Promoted Listings Standard to include when a buyer clicks on one of your Standard ads and then purchases any of your Promoted Listings Standard items within 30 days.
In anticipation of upcoming product launches, we've clarified that certain account optimization features (e.g., dynamic bidding) may be managed through your seller initiated account settings. Please stay tuned for announcements on when these will be available to you.
That statement giving dynamic bidding as an example of an anticipated upcoming product launch raised eyebrows amongst sellers who are familiar with similar terms from the in person auction world.
For example, here's a definition of a "dynamic ending" or "soft close" auction from Carolina Auction & Realty.
What is a Soft Close (Dynamic Ending)?
When someone places their bid in the last few minutes of an online auction, the closing time for the specific lot being bid on is extended. This process continues in this manner until there are no more bids in the last few minutes or seconds of the auction. It is only then that the bidding on that lot closes and the winning bid is determined.
Clearly some sellers took the eBay Ads announcement to mean some form of soft close or dynamic bidding feature will be coming soon to auction listings on the platform.
A recent reddit thread asked sellers what they would think of such a change.
Dynamic bidding is coming, as per an email ebay sent today. Let's talk about it. RIP bid sniping


For those who are not aware, dynamic bidding is the "soft close" structure, common in storage and estate online auctions. This resets the closing time of listings when bids are places very near the scheduled closing time. In my opinion, ebay's original auction system- which is very buyer-centric, and from a buyer's perspective is heaps better than soft-close auctions, is honestly outdated and easily manipulated by sniping. This will soon become a thing of the past, if and when they roll out the anticipated dynamic bid system.



I'm nervous about posting the email itself, as sometimes these things are considered proprietary info and I don't know how public the announcement is supposed to be. There is no confidentiality notice in the email, though.



I have mixed feelings, but as a business owner, this is a big positive change in my book. Let me know what you guys are thinking.



Edits: Worth noting this appears to be optional, and traditional auctions will remain. Also, due to the context of the email (having been sent by the ebay Ads Team, specifically a notification of changes to the Marketing Terms, i.e.. "Promoted Listings") and as mentioned by another user below, there's a good chance that this could be a paid feature. I would personally not be surprised if this was rolled into Promoted Listings itself, again based on context. I hope I'm wrong, though.
Other sellers chimed in with their opinions on soft close auctions.
Well I've sourced a lot of stuff at live auctions with the auctioneer, gavel and whole circus. It's actually a lot of fun. EBay's current way of doing it is nothing less than an abomination to the whole auction process. There is a big reason why these auctions aren't in general use on eBay. They just don't create enough value for the seller. So there is very little incentive to source and list inventory for this kind of sale. Sellers are in this business to make money and will work at optimizing. And this is generally not optimal. Buyers love it because prices are artificially depressed due to the format of the auction.



The soft close method more closely approximates the live auction. But I can say that in other online auctions using soft closes, bidders do mess around and drag out the close. Wait till it almost closes, make one bid to add time. Let it tick down. Bid again to add time. Rinse and repeat. This is the main annoyance of this type of auction. In a live auction bidding like this pisses off the auctioneer. He will then arbitrarily close items for other bidders against you or just not recognize your bids.



The whole point is to get people to bid like you mean it and run the price up so money gets made.
Interesting. I can see why some people would want it, but as a buyer, I am actually put off by it. I hope there's a way to distinguish bid structure before bidding. My goal, when bidding, is to get something as cheaply as possible, but this promotes bid wars and emotional reactions, both of which are contrary to that goal.



I get why eBay would implement this, of course, and more options are usually a good thing, but I'm far less likely to wait up to a week to see if I've successfully bought something if I might then need to wait even longer.
It's easy to see why these sellers thought dynamic bidding would refer to this type of auction listing, however I don't believe that's actually what eBay meant.
Within the context of the announcement being specifically about changes to eBay Ads, I believe dynamic bidding refers to bidding for ad space, not auction format listings on the site.
Many online advertising products (especially if they are cost per click) refer to the amount you are willing to pay as a "bid". So if you use eBay's Promoted Listings Advanced Cost Per Click ads currently and you say you will pay $0.20/click for a specific ad to be shown for a specific keyword, that would be your bid for that ad space.
In that context, dynamic bidding is when there is a mechanism that allows automated adjustments of your bid amount depending on certain criteria, in contrast to a fixed bid system where you set one amount and it stays at that amount.
For example - if you sell on Amazon and use Sponsored Product ads, they offer dynamic bidding options including up and down or just down.
From the Amazon help page about these types of ads:
Fixed Bids - Uses your exact bid and any placement adjustments you set, and is not subject to dynamic bidding.



Dynamic bidding (up and down) - Increases or decreases your bids in real time by a maximum of 100%. With this setting bids increase when your ad is more likely to convert to a sale, and bids decrease when less likely to convert to a sale.



Dynamic bidding (down only) - Lowers your bids in real time when your ad may be less likely to convert to a sale. Campaigns created before the release of the bidding controls feature used this setting by default.
My guess is eBay will soon be rolling out a similar dynamic bidding option for Promoted Listings ad campaigns as well.
Is the eBay Ads team just so out of touch with sellers who run auctions that they wouldn't have guessed their use of the term without explanation would cause confusion? 🤨
---
Let us know in the comments below what you think of dynamic bidding for eBay Promoted Listings or if you think if eBay should consider a dynamic or soft close option for eBay auctions!
---