Major Money Grab In eBay Promoted Listings Update
eBay has just announced some huge changes to how sellers will be charged for Promoted Listings ad fees and holy money grab, Batman - this one's a doozy!
Effective March 30, eBay will now consider a click on the "heart icon" to add an item to a buyer's watch list as an attributable click for Promoted Listings if it is done on the "sponsored" version of the listing.
Even more shocking - it appears if a buyer clicks through on one Promoted Listing, it will count as an attributable ad click if that buyer then purchases any item in a Promoted Listings campaign at any point in the next 30 day. 🤯
The notice was sent to sellers via email today:
We're making updates to how our Promoted Listings program works and are now providing you with a more complete view of the impact your ads have on your business. The changes include how we define a click, report sales, and charge for your Promoted Listings campaigns.

What's changing?

As we continue working to help make your ads more engaging and helpful for buyers, we will be expanding our definition of a click for Standard and Advanced ads to include interactions with new features and functionality of your ads. In addition to when a buyer clicks through to your listing page, we will now include when a buyer clicks on the heart icon to add an item to their watchlist from a Promoted Listing.
We will be expanding what we qualify and report as an Attributed Sale for Promoted Listings Standard to include when a buyer clicks on one of your Standard ads and then purchases any of your Promoted Listings Standard items within 30 days.
In anticipation of upcoming product launches, we have clarified that certain account optimization features (e.g., dynamic bidding) may be managed through your account settings. Please stay tuned for announcements on when these will be available to you.



To learn more about these changes, visit our blog post on ebayads.com.

These changes, along with our updated Marketing Program Terms, will take effect on March 30, 2023. You can find the updated terms, along with the current terms, on our Marketing Program Terms page.



No action is needed for any existing listings enrolled in Promoted Listings. You may manage your Promoted Listings campaigns at any time through the Advertising Dashboard, Seller Hub, or myeBay.



We value your participation in Promoted Listings and are committed to continually improving the tools available to boost your listing visibility across eBay and beyond.
More information was posted in the eBay Ads blog:
Important points from the FAQ:
What is the benefit of this change for Promoted Listings Standard?

These changes will illustrate a more complete view of the impact your Standard ads have on your sales.
Previously, we only reported a sale and charged the ad fee if the same buyer clicked on a Standard ad and purchased that same item within 30 days, also known as a Direct sale. This model didn't account for a buyer clicking on one of your Standard ads and then purchasing a different promoted item from you. Since the buyer originated from a Standard ad and came back to purchase another Promoted Listings Standard item in your collection, there is a broader effect your Standard ads have. New reporting will show the wider impact of your advertising spend.
Example: Buyer A clicks on a Standard ad featuring a pair of red sneakers and ends up purchasing a pair of promoted blue sneakers from you instead.
Previously, the sale of the blue sneakers would not have been reported as a Standard sale. After this change, it will be.
Umm ok eBay Ads, not seeing how paying more ad fees than we did previously is a benefit?
---
What is a Halo Item sale for Promoted Listings Standard?

A Halo Item sale is the type of sale when a buyer clicks on one of your Standard ads and purchases a different Promoted Listings Standard item from you within 30 days.
A Halo Item refers to a purchased item from a Promoted Listings Standard campaign that resulted from an initial click (from the same buyer) on a different Promoted Listings Standard item of yours.
The ad fee for a Halo Item sale will be calculated based on the ad rate in effect for the purchased item at the time of the sale.
To view which sales are Halo Item sales, see your Sales report, accessible from your advertising dashboard.
What is a Direct sale for Promoted Listings Standard?

A Direct sale is when a buyer purchases the same item that was featured in the Standard ad they originally clicked on within 30 days.
Previously, all sales from Promoted Listings Standard were Direct sales, but with the addition of Halo Item sales, we now have both Direct and Halo Item sales that, in aggregate, make up the Sales metric in your dashboards and reporting.
To view which sales are Direct vs Halo Item sales, see your Sales report, accessible from your advertising dashboard.
---
Will my Promoted Listings Standard ad fees increase as a result of the change?

It is possible that you will see an increase in both your total ad fees and total items sold via Standard ads.
You will only be charged the ad fee if one of your promoted items sells and that same buyer clicked on one of your Standard ads within the past 30 days.
Yes eBay, it's also possible you will face massive seller pushback on this new policy because most sellers will be paying ad fees on transactions they would not have before.
---
If the promoted item that sells is different from the one that was originally clicked, what ad rate will I be charged?

We define the sale of a promoted item that is different from the item originally featured in the ad that the buyer clicked on as a Halo Item sale.
For Halo Item sales, you will only be charged an ad fee if the purchased item is in an active Promoted Listings Standard campaign at the time of the sale, and you will be charged the ad rate of the sold item.
The ad fee for Halo Item sales will be calculated based on the ad rate in effect for the sold item at the time of the sale.
So basically sellers should just assume every sale for every item enrolled in Promoted Listings will be charged the ad fees, every time - gotcha.
---
Does this mean you are reporting and charging differently based on the item the buyer eventually purchases?

Yes. If the item purchased is different from the item originally clicked in your Standard ad, or is a Halo Item sale, we only charge the ad fee if the purchased item is actively being promoted at the time of the sale and not if it has been removed from Promoted Listings Standard prior to the sale. If the purchased item has never been promoted, an ad fee will not be charged.
If the item purchased is the same from the item originally clicked in your Standard ad, or is a Direct sale, we will charge the ad fee based on the ad rate in effect at the time of the click and report this as a promoted sale even if the item is no longer participating in Standard ads at the time of the sale.
---
Why is eBay making this change now?
Pure and simple I believe CEO Jamie Iannone's mouth has been writing checks his leadership skills can't cash, and this is a desperate attempt to make good on certain forecasts with absolutely no thought to the long term health of the platform nor to his previous statements that "openness, honesty, respect and doing business with integrity drives our success."
On the Q4 2022 earnings call, there were several questions from analysts about when eBay thinks they might finally get around to meeting some of the forecasts they had made at last Investor Day in March 2022.
eBay has said they are aiming to drive ad revenue to 3% of GMV (as of Q4 2022, it was 1.8% of GMV) and to double annual ad revenue to $2 Billion by 2025.
While ad rev has seen growth over the last few quarters, it has not been as fast as may be needed to meet those goals and investors appear to be starting to get impatient.
On the earnings call, Mark Mahaney with Evercore asked:
This advertising continued ramp penetration now to 1.8% of GMV. As you've looked at third-party data points and maybe as you've looked at that penetration within verticals, do you have a better sense of how high that penetration can rise overall?
Jamie answered:
Yes. Thanks, Mark. So on the ad side, like we said at Investor Day, we have line of sight to 3%, which we still feel great about. If you look at the performance, Promoted Listing Standard continues to be the workhorse of the product, and we're continuing to drive additional penetration there, hitting 2 million sellers and 700 million listings. But we're also excited by our new products. They once again grew 20% quarter-over-quarter and we're making it easier for sellers.
It would be difficult to overstate the magnitude of this change for sellers. It completely upends the way the core Promoted Listings Standard product works and does so in a way that is confusing and convoluted.
The number of questions I've seen from sellers just trying to figure out exactly what all of those new terms and conditions mean, let alone how much this change will cost them and what they may need to do to compensate, shows that openness, transparency and integrity were not at all part of eBay's decision making process on this matter.
The examples in that FAQ page read like the worst SAT word problems from my high school nightmares - and I believe that is entirely by design.
Many sellers are already saying they will simply quit using the product altogether or significantly reduce the number of listings they enroll in ad campaigns.
If Promoted Listings Standard is the "workhorse" of eBay's ad suite as Iannone said, they inexplicably just intentionally hobbled that horse - and I don't think that's going to work out too well for them.
The reason PL Standard was the workhorse is because it was easy to understand and relatively low risk, making it accessible and approachable for consumer sellers and small businesses as well as larger brands and multi-channel SMEs.
This change pretty much obliterates those two main selling points for the product.
Also, as expert Etsy seller Cindy Baldassi points out, it's now very similar to how Ety's Off Site Ads program works.
eBay also just recently increased Final Value Fees in the recent Winter Seller Update.
Perhaps Iannone might want to remember that a fee increase and the Off Site Ads program were two major contributing factors to the Etsy Seller Strike last year - and he might want to ask Etsy CEO Josh Silverman how fun it was to deal with the media scrutiny and earnings call questions as a result.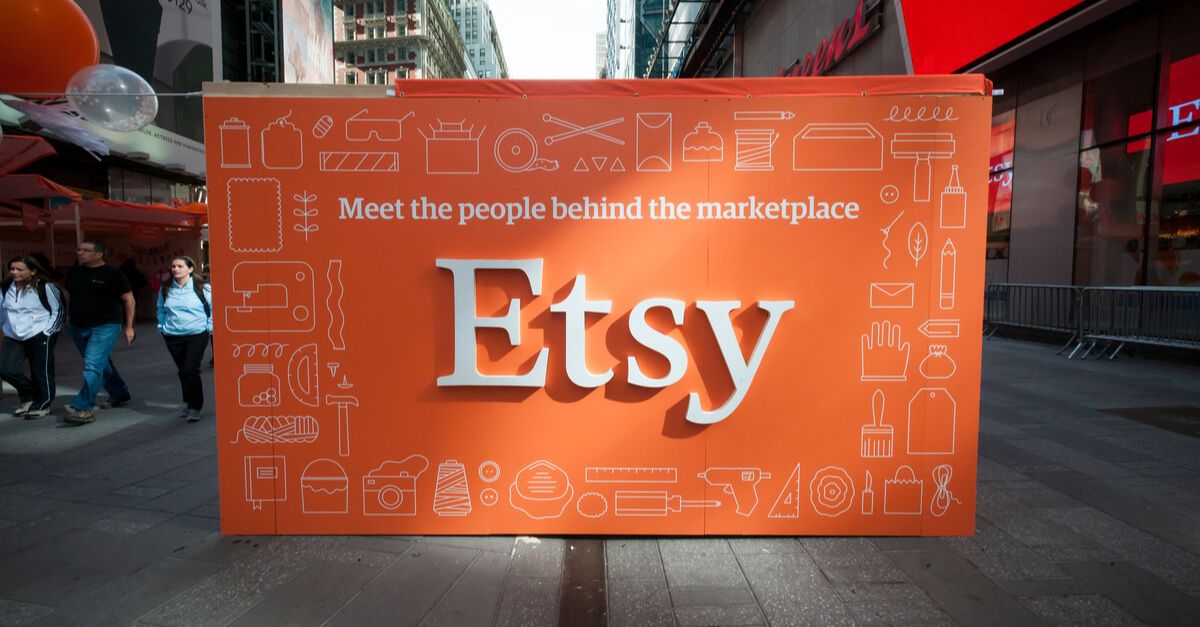 ---
Honestly at this point - I'm gobsmacked...no words left to say, so I'll just let sellers speak for themselves:
I'm not clear on how they are working to make the ads more helpful to buyers. To me it sounds like they are tweaking things to make sure they get those promotional fees on more purchases.
If eBay asked sellers whether they'd prefer a "more complete view" of their PL campaign's impact, or more fees - which do you think the majority would choose?



Where's the concern in providing sellers a more complete view of their listing's impact when we request info like key words buyers used to pull up our items in search?
Another Ebay money grab on expanding the reach of a promoted listing



Easy answer is promote NOTHING
I really see this backfiring on eBay as every seller who promotes will be lowering their rates or ending PL's all together. Enough is enough of this childish game.
A great point here about what this means for those who do their own marketing through social media channels:
ebay encourages us to use social media.



If I send a buyer to my storefront via Instagram, for example, even if all my items are part of a PLS campaign, he will be clicking on them as organic (within the store). So, for now, if that happens, and he buys, say, three items---- no PLS fee. Yes, they were part of the PLS campaign, but since they were shown as organic, no fee.



Once this change goes into effect, if the buyer looked at one of my PLS items in the 30 day period before clicking on my Instagram link, I WILL be charged the PLS fee for the items he looked at---and bought--- in my store, even though they were shown to him as organic, and even though he actually got there because of my social media efforts, not the PLS item he clicked on with the last 30 days. The "Halo" effect will ensure I have to pay ebay the PLS fee.



Obviously, I will be making further adjustments to my ebay marketing efforts.
---
---