eBay International Shipping Delays, Missorting Continue
As eBay ramps up their new international shipping program with hubs currently in Illinois and California, troubling reports of delays and missorting continue to stack up.
I delivered an item from the USA to Australia, and I purchased the shipping label which was automatically generated by eBay, and delivered it to their transit location in LA.



However, the international shipping of eBay did not send it to Australia, and my buyers did not receive the item. I wonder if eBay should take responsibility and what do they do to solve this problem since it's totally their fault.
I think Ebay's foreign mailing system is misdelivering or miss labeling packages. I mailed a package to a person in Italy. They only were expecting my package. Ebay says my package was delivered. However, the item was a totally different item, not one that I have ever owned.



The return address was from a different person in a different state. Yet Ebay says it was my package. They refunded the person his money. If the person that bought my item got someone else's item then someone else got his item. How many more cases like this is happening?



If Ebay if refunding them they are loosing money. I don't care about that, I care about the product that I am selling and I am trusting Ebay's system to do what I paid for, deliver the right package to the right address. I think there is a labeling problem with their foreign mailing system. We mail the packages to an Ebay USA address for processing and getting the foreign label put on. I think that is the issue.
We just completed our first shipping experience with the eBay International Shipping Program and we find it lacking in two ways:



This program is slow. On May 10th we sold an item to a buyer in Mexico, we shipped it out on May 12th (USPS first class package) and it arrived at the EIS hub on May 17th. Our buyer didn't receive the package until June 16th. We shipped items through the Global Shipping Program to Australia & New Zealand that reached our buyers in less time.



The tracking updates are seriously delayed. This being our first time using the program we've been checking the package status multiple times a day. As of the check we did at around 2:00 this afternoon (as well as every check we've done for the last couple of weeks) the status said the package reached Mexican customs authorities on June 2nd with an expected delivery date of June 23. We just checked the status a few minutes ago and it now says the package was delivered on the 16th. 6 days to tell a seller that the buyer has received their item is unacceptable.



Another interesting wrinkle is that the item is a used auto part and supposedly isn't eligible to be shipped through EIS. We listed it in the correct category and with the correct condition.
I used the International shipping service via Ebay. As to percentage of bad delivery rate, at least 50% of my sales and purchases via this service did not get to the buyer or the buyer received the wrong item.



Just the past couple of days the service mailed Gummy vitamins instead of my watch to the buyer in Spain. In the 25 years plus on selling on ebay I have never sold food. The buyer is asking to return the item. I have talked to Ebay and they guarantee that I will not get charged for this mistake (including shipping charges).



I do not want gummy vitamins returned to me. What I want is the customer to be happy. Ebay noted human error occurs. Do all agree the service is not working, and how do I respond to the return.
I sell a lot of sports cards, mainly hockey. I am in the US and with most hockey cards going to Canada, I utilize the eBay international shipping program. Well, lets just say that this program has been an unmitigated disaster. They have lost more packages than they have correctly sent. Its completely ridiculous and has been happening over a period of 6 months.



I'm talking close to 20 cards lost by them in that timespan. I have hand-written the labels, I have printed them out, I have highlighted the "C/O" and "EVTN" numbers on the label as they are the only unique identifiers, but to no avail, they continue to fail at their only function of shipping internationally.



They always refund the customer but it isn't about that, its about trusting a company to do what they say they will do, especially when you see how much they actually charge the customer to ship it internationally. We as sellers don't even have the ability to manipulate the invoice for fees or discounts when sold through eBay international shipping and we don't see the astronomical international fees they charge to lose your items consistently.



I have reached out to support 4-5 times with no resolution or follow up and just this morning I got another angry customer saying they have the wrong card again, which means someone else ALSO doesn't have their card and they aren't going to get it. 2 more angry customers thanks to eIS, because eBay's solution isn't to get the people what they paid for, its to simply refund them and move on, with no changes being made to the system or results.



It isn't just about refunding them, the customer doesn't blame eBay, they blame the seller, so repeat business goes out the window and customer satisfaction is at an all-time low. SOMEONE AT EBAY NEEDS TO DO SOMETHING ABOUT THIS!!!!
---
eBay touts one of the main benefits of the EIS program is that both buyers and sellers are protected - if items do not arrive or are incorrect, eBay refunds the buyer themselves and the seller keeps the original payment, so everyone should be happy, right?
Unfortunately, as many of these comments point out, there are many situations where simply refunding the buyer isn't enough - what they buyer really wanted was that special item they purchased and the negative experience when they don't receive it goes far beyond just the dollar amount involved.
International buyers who experience long delays, receive incorrect items or never receive their orders at all are going to be less likely to buy anything on eBay in the future, even if they do receive a full refund.
On the Q1 2023 earnings call, CEO Jamie Iannone positioned eBay International Shipping as a longterm driver of incremental GMV.
During Q1, we fully ramped this program to sellers in the U.S. and migrated 100% of listings from our previous global shipping program. While its early days for the new program, we're already observing a positive impact on customer satisfaction.



Over the long term, we believe eBay International Shipping will increase cross border inventory available to buyers, improve sales velocity and price realization for sellers and ultimately drive incremental GMV.
CFO Steve Priest answered a question about the program, also leaning heavily on seller trust.
So in terms of eBay International Shipping, both got really great strategic benefits but also good sort of financial benefits. So if I take a step back, think about our cross-border trade, which accounts for about 20% of the sales that take place on eBay. And as we came into the eBay International Shipping program, only about 50% of our 1.8 billion listings on the platform are available for global trade. And so we looked through the lens of how do we increase the level of inventory to the global buyers on eBay? And eBay international Shipping certainly facilitates that.

The beauty of the program is that we have gone from an agent to a principal. It gives us much greater control over the overall process. So it enables us to drive greater levels of trust, particularly for our sellers.
Misexection and mismanagement of this program are already damaging both buyer and seller trust, not to mention the cost to eBay for eating the losses on items which are lost or misdelivered.
eBay can and does recover some costs by selling off items which are undeliverable or returned to liquidators, but it's unlikely that is enough to cover all of the losses.
The eBay International Shipping program has had several other major stumbles during the phased rollout, including sellers getting hit with Verified Rights Owner (VeRO) copyright claims after being automatically opted in to the program without consent.
Most recently the program has caused Memorial Day Weekend mayhem by introducing a glitch that added quantities to listings and relisted previously sold items, causing many sellers to oversell items that were out of stock.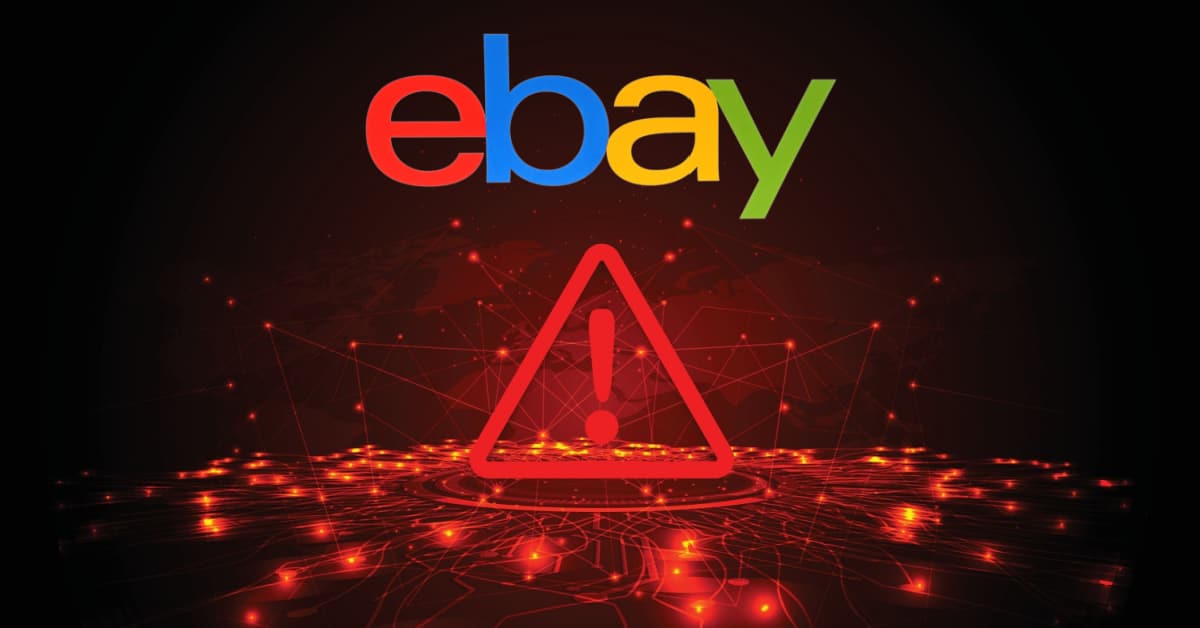 Clearly eBay still has a lot of work to do if they hope EIS is going to gain seller trust or convince investors it will drive longterm GMV growth.
---
Have you experienced delays or misdeliveries with the eBay International Shipping Program? Let us know in the comments below!
---