eBay International Shipping Delays & Customs Issues
eBay recently announced their new International Shipping program is officially rolling out to all US sellers, with previous Global Shipping and International Standard Delivery programs to be discontinued as of July 1st - but troubling reports of weeks long delays at the International Shipping hub raise questions about whether eBay is truly ready to take on the load of end to end international logistics.
TLDR: Lots of time wasted, complete frustration, lack of confidence in Ebay, finger-pointing between Ebay and Ebay International Shipping, poor customer service from Ebay, a lack of ability for Ebay to take ownership and fix problems.



If you ship through Ebay International Shipping it can become a huge obstacle in ensuring your buyers get a good experience and good customer service for their transaction.



In my case, a buyer purchased an item on the 17th then realized they made a mistake and contacted me to cancel it within just a few hours. But, trying to be a good seller I had shipped it and it was on a nearby Fedex truck headed to the Ebay International Shipping hub but out of my hands.



I tried to contact Fedex to have the shipment returned to sender but because "Ebay" is the official shipper, they could not do this.



When I tried to contact Ebay to have them contact Fedex to return the shipment to sender they told me they could not do this.



They told me they would stop the shipment at the Ebay International shipping hub, but when it arrived I received a notice from Ebay stating that the hub needed 48 hours notice to stop a shipment. (They had 2 business days + 2 weekend days notice.)



Ebay then told me to allow the buyer to receive the shipment and that a return + refund would be possible. I asked if Ebay would pay to have the item shipped back since it failed to stop the shipment and Ebay customer service agreed and put a note on the transaction regarding this.



Fast forward two weeks of shipping to today and the customer has received the package, but the process to return it and get a refund is falling apart.



To the customer, it looks like the refund is waiting on the seller to approve it. To the seller, Ebay clearly states that per Ebay International Shipping once you ship the package to the hub, the Seller's part of the transaction is complete and no interaction with the buyer for the transaction is needed. There is nothing in this case the Seller can do to approve or process a return.



Now the buyer has been waiting for two weeks, money out of pocket, does not know if they will get a refund, is being told it is dependent on the Seller, and is completely frustrated.



I have attempted to act on behalf of my buyer to contact Ebay customer service by chat and voice calls and this is what I experienced:



Sometimes incorrect information as reps provide me with information that is inaccurate such as asking me to fill out lost shipment forms



Promises that Ebay would handle the cost of return shipping since they failed to stop the shipment on day 1, day 2, day 3 or at any other time in a 2 week window. This should have happened quickly and easily today and resolved our issue but instead this issue continues.



An inability for reps to escalate calls to a supervisor so that I could at least get a high level response regarding this unique situation

An inability for anyone at Ebay to recognize the poor experience this buyer is happening, taken ownership of it and resolve this issue like a traditional brick and mortar business would.



Overall, I've wasted half my day trying to navigate this system and will be opting out of Ebay International Shipping from this point on. Some people will focus on the "ship it and forget it" nature that allows sellers to ship through Ebay International and walk away from transactions like this, but I pride myself on honesty and good customer service and I can't let a customer suffer because Ebay's processes, management and customer service with Ebay International are all flawed.



I compare this to a recent transaction shipping a package within the United States. I was able to have a Fedex package returned to Sender(Seller) even after traveling multiple states over multiple days. This allowed me to fix an issue and re-ship to the customer, updating them along the way to ensure good customer service. IF only this had happened with my Ebay International shipment all this frustration would have been avoided.
My parcel has been stuck in Glendale Heights for two weeks, apparently undergoing inspection



it's going to Ireland. why so long?



been there since April 4, delivery date May 2. inspection for what?
We've had multiple orders stop at the hub in glendale heights, then a few weeks later we get a notice that the package was undeliverable. In most cases, the dimensions of the package exceeded the new limits. The system is still allowing folks overseas to buy things that fall outside the new parameters.
Hello! I hope you guys can help, and someone from Ebay's staff too. Im in Europe and I had a smooth Ebay deal with a good seller in the US.So I purchased his collector's item. Flat. A piece of paper. I paid import duties and had the package sent to the Ebay International Shipping hub in Illinois.



Great! The package arrived to the hub on May 17. No more updates. 14 days and still there with ''Your item is being inspected''.



Yes, the delivery date is June 6, BUT we are getting very close AND packages leave the hub in 2 or 3 days after they get them, so what is going on?



The package was sent to the Hub with UPS and was delivered there. That is the only tracking number I had. The new one should be given to me by Ebay once they ship to me in Europe... but nothing is happening. It is just there in the hub while Im waiting for another update with their new EEUS tracking number.



It is not a cheap item, so I can not believe Ebay will rather pay a refund.



In fact, ''Nowhere'' is not a magic land where lost packages go.



Someone knows where it is and why. Seller did the right thing and got his money. So why is the package still there? Thanks for your help!
---
The eBay International Shipping program has had several other major stumbles during the phased rollout, including sellers getting hit with Verified Rights Owner (VeRO) copyright claims after being automatically opted in to the program without consent.
Most recently the program has caused mayhem by causing multiple technical issues on the platform.
eBay support even confirmed that an update to international shipping was responisble for the massive Memorial Day Weekend glitch that added quantities to listings and relisted previously sold items, causing many sellers to oversell items that were out of stock.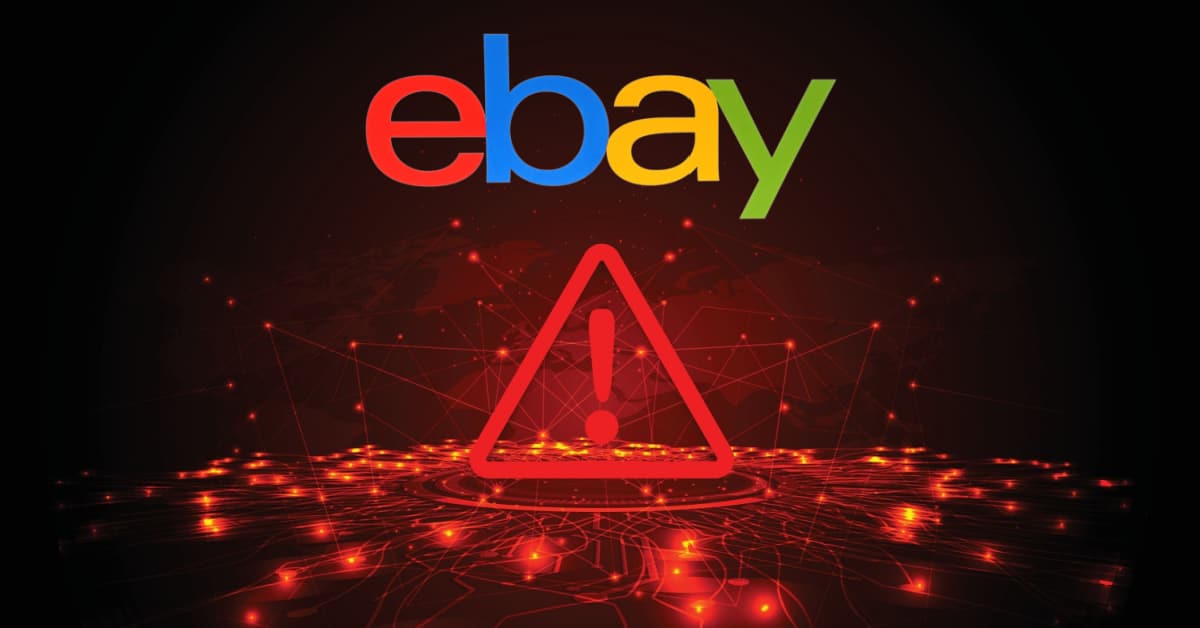 Silicon Valley tech companies are known for their "move fast and break things" attitude, but is eBay really up to the task of handling this new international shipping program?
---
Have you experienced delays with the eBay International Shipping Program? Let us know in the comments below!
---