eBay Glitch Creates Business Policy Mayhem
UPDATE 6-12-23
New information from affected sellers indicates the issue causing multiple business policies to be auto-generated may be due to lingering old, now discontinued international shipping options as eBay transitions to new eBay International Shipping program.
EIS is the new eBay International Shipping program which has replaced both the GSP (Global Shipping Program) and EISD (eBay International Standard Delivery) programs.
It appears this issue is occuring for business policies which had previously included eBay International Standard Delivery (EISD) and removing that now discontinued option may fix the problem.
I was going through a friend's biz policies with them to see why they were seeing these auto-generated policies since this friend was not opted in to EIS.



That friend offered EISD shipping on some of their policies. EISD is set to be discontinued by the end of the month but we've seen reports it's been discontinued already for many sellers.



What we discovered is the duplicate policies were created only when the original policy offered EISD. If you go back to the original policy and select something other than EISD like a) USPS or b) select nothing so it can default to EIS if you're opted in - then you can reassign listings to their original policies and delete the duplicates.



The elimination of EISD caused existing policies to be invalid since they offered international shipping but there was no shipping service selected.
---
UPDATE 5-30-23
Sellers have confirmed the new eBay International Shipping program is the cause of this business policy problem and currently the only fix is to opt out of EIS.
I chatted with customer service and got clarification; if you remove International Shipping from your Business policies, the system stops generating excess policies (this worked for me).



If you haven't opted out of International Shipping, you're still in the program, and your listings are eligible for International Shipping. I tested this with an incognito browser.
We opted out of EIS (about 5% of our sales are international), and then fixed all of our shipping policies to remove international shipping. We had to end the listing that had been auto generated, but everything is now back to pre-EIS, only no international options.
To enroll or unenroll from EIS, go to:
---
eBay sellers are frustrated with yet another glitch, this time automatically creating multiple new business policies when creating listings. Is new eBay International Shipping program to blame?
eBay has been auto-creating multiple new business policies (shipping policies and return policies). Items that I have for sale are then being moved automatically into the new shipping policies. Newly created listings are unable to go live because I get the following error: 'There is an issue with your listing: Shipping Policy'.



Not sure what the problem is, but it seems to be related to the new international shipping program. If I don't keep on top of it, eBay will create hundreds of business policies automatically. Each new policy has a string of computer code at the end of it.
I'm having the same problem. The only way I found I could fix it is to revise the listing by choosing one of my shipping policies where I exclude the other countries. Save it and then go back in to revise it again with the correct shipping policy. It will then show that it ships to the other countries. I finally gave up trying to fix them because it was just too time consuming.
I am having an incredibly frustrating issue with listing. I can't. While I can technically list, every time I try eBay is making a new shipping policy and changes it on my listing. I use business policies. I spent a lot of time setting up exactly what I needed. It worked great until last night when this started. I can not list anything without the policies I made. My business policy page is filling up with eBay created policies. Please make it stop.
If anyone comes across this I wanted to be sure I left the solution I found. I had to remove "International Shipping" from all shipping policies. I hadn't received any international orders anyway since turning it on a month ago. I wish eBay would finally get the kinks worked out of the NEW international shipping program. If you don't get a lot of international orders, just turn it off for now.
Reseller and Youtuber Josh Galt also posted a video showing this same issue - every time he tries to select his desired shipping policy when creating a listing, it changes from his selection to a new policy that is auto-generated by eBay.
Sellers have been experiencing many business impacting glitches and technical issues on the site since eBay began their big push to move all sellers in to the new international program, with some even blaming the  program for drastic drops in views and sales.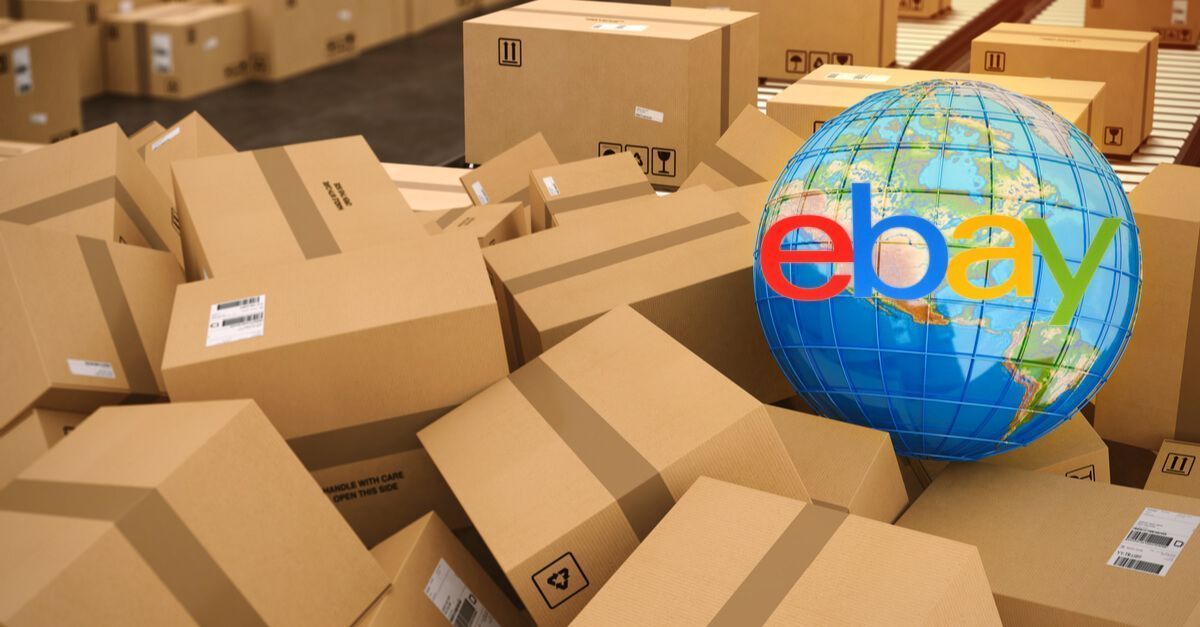 It appears eBay may be taking the Silicon Valley mantra of "move fast and break things" a little too seriously with this new program.
---
Let us know in the comments below if you are experiencing this business policy glitch or any other technical issues connected to eBay International Shipping!
---