CEO Jamie Iannone teased some new advertising options eBay was working on in the Q1 2021 earnings call. VP of eBay Ads Alex Kazim gives us our first look at eBay's Promoted Listings Advanced in the recent eBay Connect 2021 event for developers.
I'll be doing a full rundown on the Connect 2021 event, but thought this was worthy of a separate post as well.
---
The existing program will now be called Promoted Listings Standard. This will continue to be a no-risk, cost per sale advertising option that appears in search, merchandising, and off-eBay.
Promoted Listings Advanced will be a new industry standard Cost Per Click advertising option that will allow sellers to drive more velocity with keyword control.  These listings will be featured in the top slot in search.
Promoted Listings Express will be geared toward auctions, but there is no additional information at this time - stay tuned!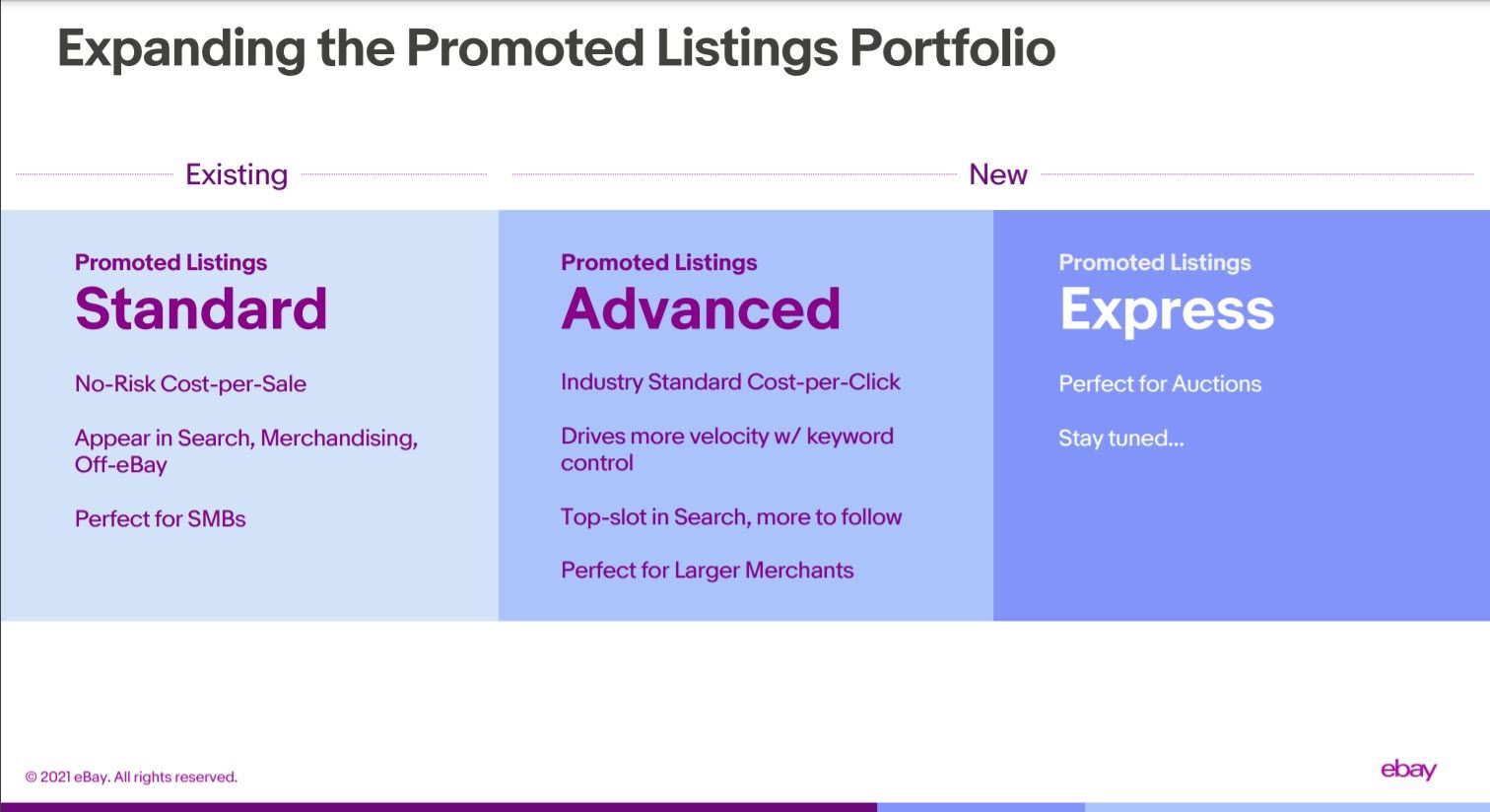 Full slide deck available here:
https://developer.ebay.com/cms/files/connect-2021/advertising_alex.pdf
Here's a screenshot from the presentation that shows some of the differences between Promoted Listings Standard and Advanced.  It looks like Advanced will have options for daily budgets, keyword targeting, and preferred placement.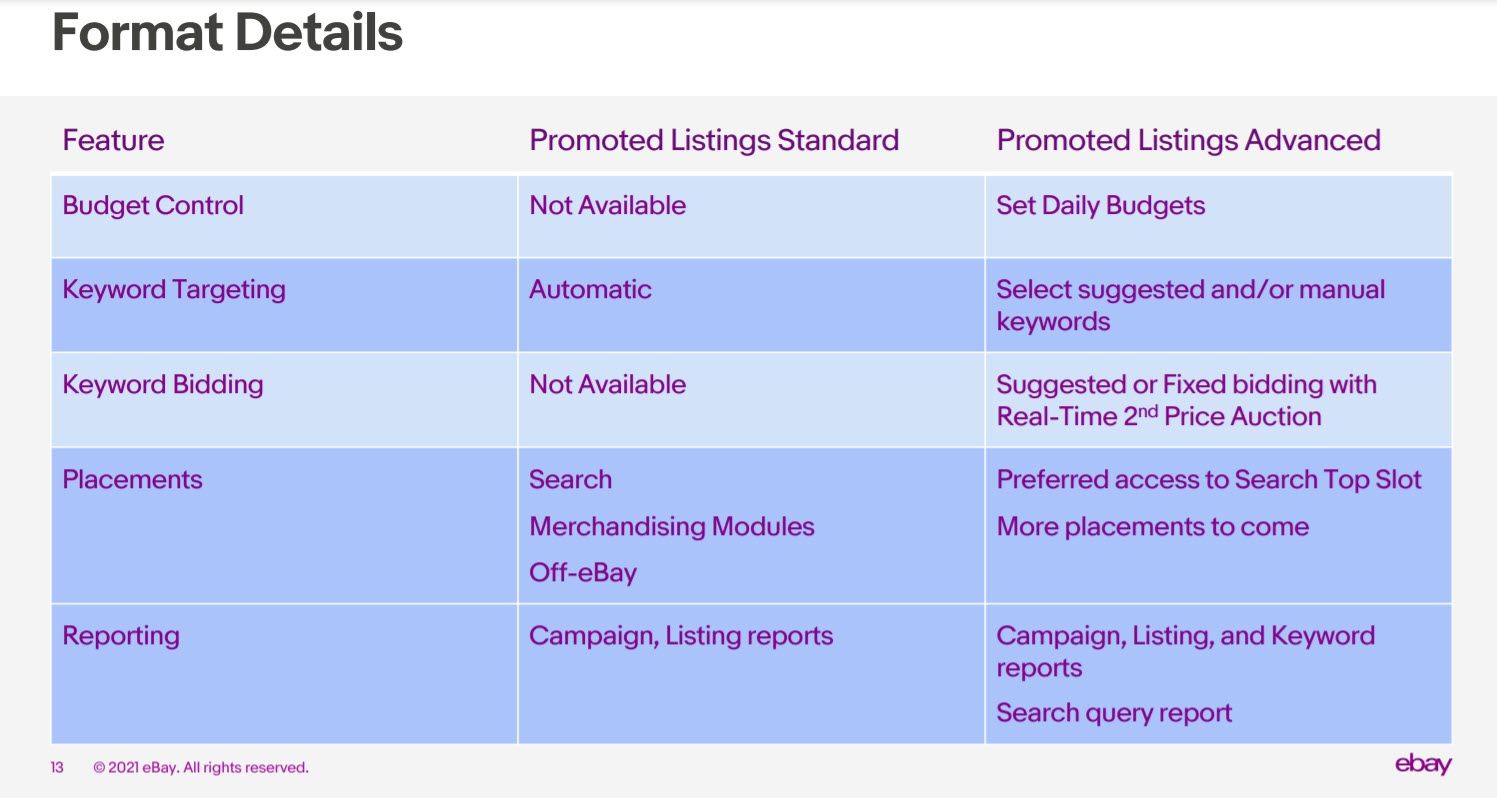 The roadmap for launching Promoted Listings Advanced started with beta versions of the API functions in March and June, with API full launch scheduled for July, and full launch of the experience UI slated for September.
---
When the idea of CPC advertising was first floated back in April, some sellers were skeptical but I was cautiously optimistic.
I understand the concerns, but believe CPC can be a successful model in certain situations, especially for larger sellers.
As long as this continues to be "in addition to" rather than a replacement for the existing standard cost per sale Promoted Listings, I'm all for opening up more options for sellers to advertise and promote their businesses.
I can't wait to see it in action!