eBay Community Chat June 2022 - eBay Stores
As reported last month, eBay has decided to put a stop to the previously weekly open topic chat hour with community staff and instead transitioned to a monthly limited topic chat.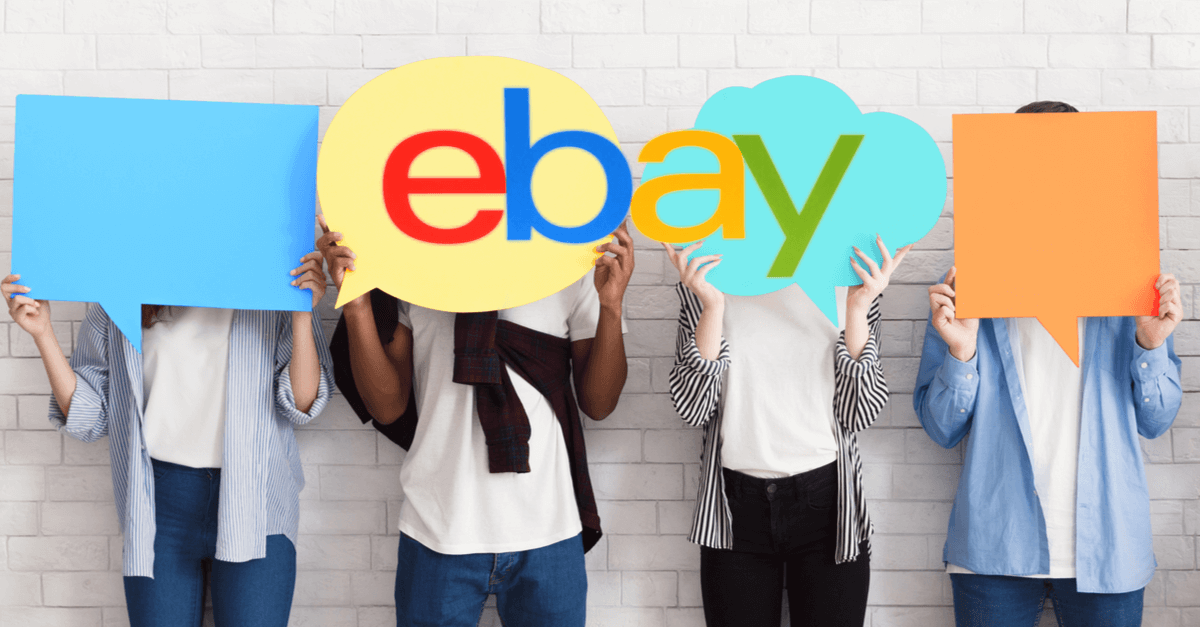 The June 8th monthly chat was all about about eBay Stores with Product Operations Manager for Stores, Chuck Van Pelt.
Unfortunately, despite plenty of time to prepare, most questions were not actually answered within the hour timeframe that the chat was active - and most of the answers were simply a thank you and a promise to pass feedback on to the Stores team.
The lack of substantive answers was particularly disappointing considering a thread had been started in the community a week in advance where sellers gave a sneak peek at what was on their minds and even requested for Chuck to review them ahead of time to be prepared for the chat.
Okay, yes, we can see that several posters have indeed been brainstorming their questions in advance as requested, so I just wanted to suggest that to make the best use of the hour during the upcoming chat, perhaps Chuck could open the hour with pre-written responses to these questions that have already asked in advance in this thread here.



That way we can hit the ground running, and get into any needed follow-up questions right away, rather than starting the hour by asking these same questions all over again there, then waiting for Chuck to type in his initial response to each.
---
I won't share every question and answer here, but will try to summarize some of the most important ones - check out the full chat session here:
Several sellers had questions about Stores newsletters - the most common one being how do buyers sign up for newsletters or how sellers can try to encourage/convert more buyers to sign up.
Chuck said:
Thanks for your questions! Buyers can follow you by clicking the "heart" icon next to your store name. It appears on your storefront as well as your profile page. Some sellers will include a message in their communications or packaging that encourages their customers to subscribe.
This answer surprised some sellers who were concerned that the "follow" function being used for newsletter sign up as well may not be well known or understood by buyers.
Wait, are you saying that when someone clicks on the heart it automatically signs them up for that store's newsletter subscription?



I thought the heart was exclusively to follow the store within your eBay feed and saved seller e-mails sent by eBay, not to receive newsletters written by those stores.



I'm signed up to get a consolidated e-mail from eBay with new listings from my saved sellers about once a week. If I started getting newsletters from every one of those sellers I would stop following them or opt out of all e-mails.



Newsletters was always a separate sign up. You could follow a seller without signing up for their newsletter. Did eBay change this?
In that case, how about a popup when you hover over the heart that says "subscribe to seller's newsletter"?



I am willing to bet you a great number of buyers and sellers have no idea what that heart means.
Chuck responded to those concerns:
Following a seller adds you to the list of buyers that a seller can target with emails, true. That said, emails will only be sent if they are set up by the seller. The seller has the option to automatically send a single welcome email to new followers, or to email their followers on demand. Of course the follower always has the option to opt out of the emails from a seller from within the email footer.
By following you, buyers are automatically accepting email newsletters from you assuming the have not opted out of marketing emails from eBay. You can also create buyer groups that allow you to target anyone who has purchased from you in the last 6 months with a newsletter. You can customize the newsletters with your own message recommending they follow you.
Related to followers, one seller asked if the ability to view your followers would be revived, unfortunately that one has not received an answer yet.
eBay took away Sellers' ability to see who Is Following them or their Stores ... if this is not under your purview could either you or Jasmen please advise which department made the decision so I can plan to try and be on the Chat that they appear on. I would like to 1) know why they changed that and 2) get it changed back ... Followers belong to Sellers' NOT eBay, therefore Sellers are entitled to see who is Following them.
Another common request amongst sellers is tracking and reporting that would show traffic to Store pages vs individual listings.
Chuck made it clear that level of metrics/reporting isn't on the immediate roadmap, but they are aware of the request and may consider it for the future.
There are traffic stats for your listings available under Seller Hub → Performance→ Traffic, but we do not have any immediate plans for stats related to Storefront or Store categories. We are aware this is a requested feature and will be evaluating it as we plan future development efforts.
There were also questions about the promised reduced FVF for social media sharing and the ad product planned for Stores that Alex Kazim mentioned at Investor Day but Chuck said he had no information that he could share on either topic.
---
What do you think of recent updates to eBay Stores? Questions, concerns, changes you'd like to see? Let me know in the comments below!
---