Amazon Hit With Investor Lawsuit As FTC Scrutiny Heats Up
Amazon leadership including Jeff Bezos and 20 members of the board and management have been hit with an investor lawsuit over massive losses and expansion that has exposed the company to increasing regulatory scrutiny.
Mike Leonard of Bloomberg Law reports on the suit filed in Delaware's Chancery Court August 10:
[The suit] accuses [the defendants] of lying about the tech giant's practices in two major areas: its private-label business selling products in competition with third-party merchants, and the ultra-fast delivery that's critical to the company's identity.



While Bezos and the others were touting the success of Amazon's private-label brands as organic and sustainable, they were hiding their dependence on anticompetitive data practices toward third-party sellers that have subjected the company to damaging legal scrutiny, according to the complaint in Delaware's Chancery Court.



At the same time, they were rigging Amazon's search algorithms to favor its own products—a tactic that's also the focus of investigations and litigation—while pushing to expand fulfillment and delivery services at an unnecessarily fast pace that stretched company resources, the suit says.



News of alleged antitrust violations emerged in fits and starts, pushing Amazon's stock price down by 1.59% to 3.66% six separate times between mid-2020 and mid-2022, according to the complaint. Revelations about its fulfillment problems, meanwhile, sent Amazon's stock cratering 14% in April 2022, the suit says...



...The shareholder claims echo a steady drumbeat of antitrust headaches that have confronted Amazon on several fronts since lawmakers and regulatory agencies began heavily scrutinizing competition in Silicon Valley several years ago.



The company is fighting enforcement cases and proposed class actions targeting nearly every aspect of its business, from "most favored nation" pricing pacts—which have allegedly driven up the online price of virtually everything—to policies that allegedly penalize merchants for avoiding its shipping and logistics services.
Amazon reached a deal with EU regulators earlier this year over concerns about some of its Buy Box and Prime shipping requirements for sellers policies, the company still faces many challenges - particularly in the US where the FTC under Lina Khan has stepped up antitrust investigations.
For example, the FTC recently filed suit against Amazon alleging the company has duped millions of consumers into unknowingly enrolling in Amazon Prime using dark pattern design to trick consumers into enrolling in automatically-renewing subscriptions and complicating the cancellation process for Prime subscribers who sought to end their membership.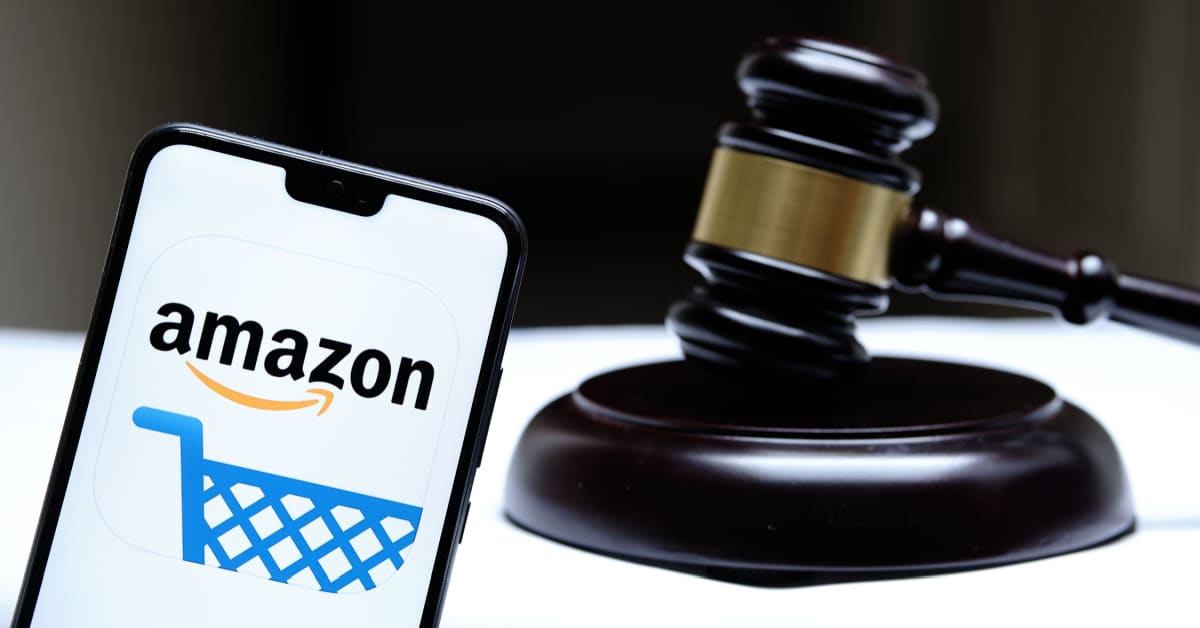 The company has also faced recent lawsuits alleging false advertising and consumer harm due to not meeting Prime delivery time commitments and using fake strike-through pricing to present false discounts,
Amazon is also still facing an antitrust class action with an estimated $55-$172 Billion in possible damages related to their "Fair Pricing Policy"
And on the same day as this most recent investor lawsuit was filed, Amazon began shutting down several of their private label brands in an apparent concession ahead of FTC meeting scheduled for next week.
Amazon.com (AMZN.O) is shelving several private clothing brands, a source familiar with the matter said on Thursday, as the e-commerce giant tries to cut costs and address antitrust scrutiny.



The move was first reported by the Wall Street Journal, which said the company has decided to eliminate 27 of its 30 in house-label clothing brands, leaving it with just Amazon Essentials, Amazon Collection and Amazon Aware.



"If there are products that aren't resonating with customers we deprecate those items and look for other opportunities to better meet their needs," Matt Taddy, vice president of Amazon Private Brands, said in an email to Reuters.



The Journal had earlier reported that Amazon was discussing an exit from the private brands business as a concession to the U.S. Federal Trade Commission (FTC) if the regulators filed a long-awaited antitrust lawsuit against the retailer.
---