Supply Chain By Amazon Helps Sellers Ship Worldwide
Amazon is introducing an end-to-end, fully automated set of supply chain services to help sellers ship worldwide.
With Supply Chain by Amazon, Amazon will pick up inventory from manufacturing facilities around the world, ship it across borders, handle customs clearance and ground transportation, store inventory in bulk, manage replenishment across Amazon and other sales channels, and deliver directly to customers—all without sellers having to worry about managing their supply chain.



The new solution allows sellers to spend more time building great products, delighting customers, and growing their business, while Amazon handles the logistics, improves delivery speed, and reduces costs for sellers.
Key Benefits of Supply Chain by Amazon
Amazon Global Logistics (AGL) now with automatic cross-border discounts
Amazon Global Logistics is a streamlined solution that provides origin services, ocean freight shipping, customs clearance, and more. Starting in October, we are expanding our origin services closer to sellers' factories, which will enable additional pick-up services for all our ocean products at key manufacturing hubs.



Amazon Global Logistics offers all-inclusive pricing that covers customs clearance, unloading of freight, warehousing, storage, and local transportation to fulfillment centers.



This unique pricing model gives sellers peace of mind, allowing them to pay for what they book without any surprise charges. Amazon's new prices now reflect discounts of up to 25% on all cross-border transportation that is bound for Amazon Warehousing Distribution (AWD), further reducing costs for selling partners using Supply Chain by Amazon. AWD is Amazon's low-cost storage service that provides sellers the ability to store their inventory in Amazon distribution centers and seamlessly distribute products in bulk.
Streamlined domestic inbound transportation to AWD with Partnered Carrier Program (PCP)
PCP provides similar services to AGL for product that starts its supply chain journey domestically. In addition to AGL for cross-border transportation, later this year, sellers can use PCP to streamline domestic transportation into AWD centers. Sellers can count on reliable and fast transit times with trusted carriers, at up to 25% lower costs compared to alternatives.
Expanded AWD offering with reduced prices
AWD is now open to all sellers, giving sellers the ability to store products in bulk at lower costs. We are also eliminating peak pricing for AWD in the fourth quarter, so sellers can more efficiently manage inventory levels, even during the holiday season.



AWD rates are now up to 80% lower compared to FBA storage fees. Coming soon, sellers will also be able to reserve low-cost, long-term bulk storage months in advance at even deeper discounts.
New Multi-Channel Distribution (MCD) capability
Amazon's selling partners sell across multiple sales channels, including online and physical store locations, and we recognize that keeping products in stock across a variety of channels is a challenge. To address this need, we're launching MCD, a new capability that moves sellers' products in bulk from AWD to any sales channel, allowing sellers to replenish across all their sales and fulfillment channels from a single inventory pool.



This capability simplifies supply chain management and allows sellers to save on costs by consolidating inbound shipping. MCD also offers sellers the benefit of billions of dollars of investment in Amazon's distribution network and technology, allowing sellers to maintain the right inventory levels across their sales channels and ultimately grow their business.



Currently, MCD is running as a pilot program with an initial set of sellers, and it's expected to be available to all sellers later this year.
Automatic inventory replenishment with Fulfillment by Amazon (FBA)
In addition to the cost savings through AWD, sellers will now have the opportunity to leverage Amazon's advanced machine learning and supply chain optimization capabilities to automatically replenish inventory into the optimal Amazon fulfillment centers.



This better supports expected customer demand, and allows sellers to benefit from even faster speeds from FBA and deliver customer orders for off-Amazon channels through Multi-Channel Fulfillment (MCF).



Placing sellers' products in the right quantities at the right locations to meet customer demand increases the potential for Same-Day Delivery and Next-Day Delivery speeds, which in turn drives an average 15% increase in FBA unit sales.
---
The announcement comes at the same time Flexport is unveiling their own suite of AI-driven supply chain solutions for ecommerce entrepreneurs after ex-Amazon exec Dave Clark abruptly resigned and Flexport founder Ryan Petersen has returned to refocus the company on core freight and logistics services.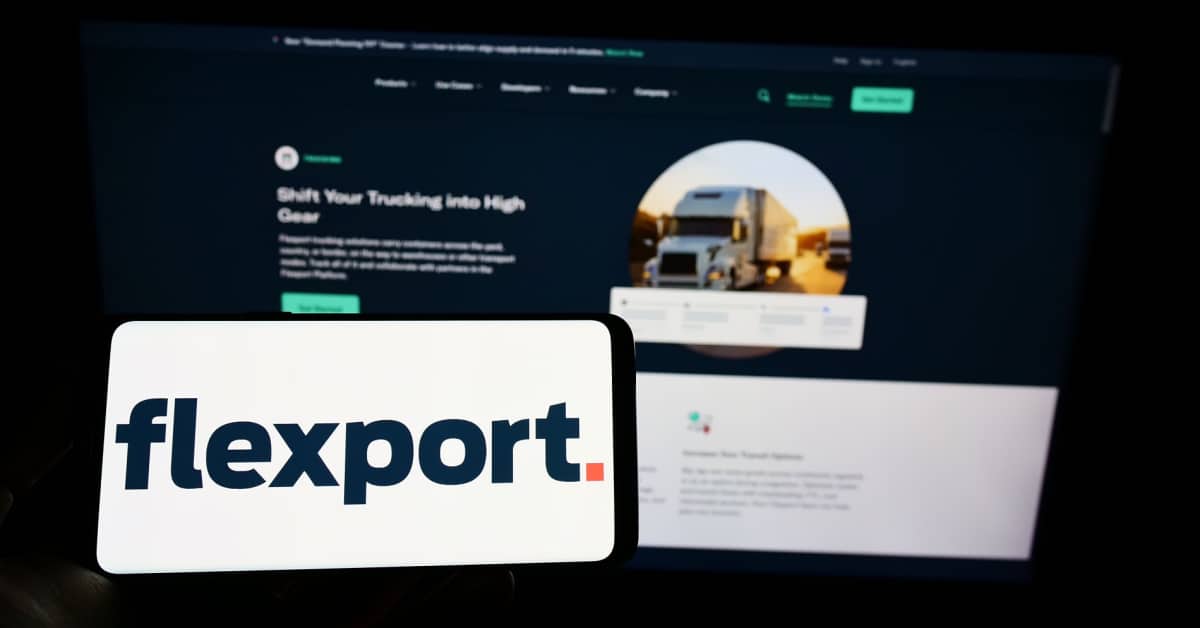 Expect more exciting news this week as Amazon Accelerate seller conference kicks off live in Seattle and virtually September 13-14 - stay tuned!
---