Sellers Struggle As Etsy Testing Moves Descriptions, Cuts Off Titles
Sellers are reaching a breaking point as continued Etsy testing interferes with sales and support is nowhere to be found.
Etsy began testing moving product descriptions to the bottom of the page, below reviews, in June.
Despite overwhelmingly negative feedback and 26 pages of seller outcry in the Etsy community, it appears Etsy has now decided to forge ahead and expand this test to more buyers and devices.
This is among the more stupid things I have seen here.. I went to look at MY OWN description today to make sure I had it right and at first I thought it was missing.. NO.. it's below ALL the other info that should be secondary. The description should be easily accessible for a buyer, PERIOD. Why on earth would a site make it more difficult for the buyer? Stupid, Stupid, STUPID!



Buyers should NOT have to go looking for it.. It should be right were it was.. ARRRRGGGGHHHH! What the h3ll is going on?! Is this some kind of joke or are they THAT bored at Etsy central (since no one looks for violations of mass produced items, oh wait, because Etsy sold out and no longer even upholds their OWN values that used to make this site special and great) that they now have to make crap up?
Oh! my Gwd!..I was just browsing and stopped to look at a few things, saw no description and thought.."here we go again another one of those glitches" and moved on to look at others hoping it would sort itself out!.. I had the luxury of reading and being helped from you guys, but buyers won't have and will just stop looking, this new way, really really!!! sucks…I'm so angry!!..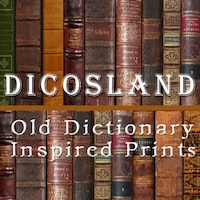 Descriptions of the items not showing !!!! since yesterday????!!!!
Its been removed from the right hand side and shifted beneath the reviews. It has also been minimized. For reasons best known to Etsy. If everyone is very lucky they will conclude that they had it right the first time and shift it back under the photos above the reviews where it was to begin with. sighs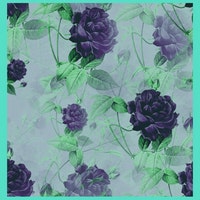 I am very annoyed to discover that all my detailed item descriptions have been moved to a really stupid location way down the advert below numerous reviews, where nobody will see it or read it!



I sell vintage items, so it is vital that people know the condition, size etc. easily. If people can't see descriptions easily when they open the listing, they will just move on. I am very seriously concerned that this will kill my sales and for any sales I do get, they won't have read the description properly, causing more problems.



Why have you done this ETSY????? People can see the review records in terms of stars and star seller status right at the top of the listing, why is that not sufficient before the description???



Back in July this year there were similar posts on this topic suggesting this was a test, is this a test now? Please, please, please ETSY put it back to how it was. Unless this is retified, I don't see how I can continue adding listings.
Other sellers are noticing an issue that is cutting off titles, though it's not clear if this is also a test or a glitch at this point.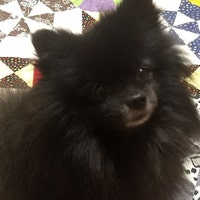 First off all my main photos were switched to other photos by Etsy so I had to delete those photos to get my main photo to reshow. That seems ok now, but each listing lost a photo or two in the process!



Today, ALL my titles have been shortened to just a couple words! Example ... Hand Carved Hand Painted Art Gourd, Art Gourd Home Decor, Beautiful All-Occasion Gift ... ALL have been shortened to just "Hand Carved". What on earth is going on? Why is Etsy changing our photos & our titles when Etsy has told us to use all the spaces in titles & make sure the words in titles were also in our descriptions & our tags as well???



I follow Etsy's rules so why does it seem like Etsy is trying to mess up my shop? Sales are bad enough due to the economy, I really don't need my photos tampered with nor my titles shortened so they don't even state what the items are!!!
It honestly makes me wonder if Etsy wants us hand made sellers to just get so fed up with all the "testing & crazy stuff" so we just quit. Then Etsy can make more money from the mass produced garbage that is overtaking the site & hurting those of us who actually follow the rules & make what we sell!
Two days ago, I discovered my Titles chopped off. I was in this test as well (I'm still seeing Titles chopped off). Hovering over the Title did not change anything; the words were gone.



I usually don't change anything when test are going on, but this was so ridiculous. I noticed the only Titles which showed in their entirety were ones where Sellers used NO punctuation. So I took all of the commas out of my Titles. Now my Titles show in their entirety.



I'm seeing Titles which read: 10". Another that says: "Boo". I'm pretty sure these Sellers have no idea their Titles are chopped off (to those who are in the test).



The thing is, Etsy recommends separating phrases within Titles using commas. Yet if you do, users who are in this test will see your Titles chopped off at the first punctuation. It makes it look like the Seller made a mistake.
I've just noticed as well all the truncated descriptions on many of my listings down to 1 or 2 words (eg. Coffee cup ) instead of displaying what the description actually is which requires 5 words in most cases. Customers will be looking at a photo for example which says "Arabia Finland" and nothing else.....Cup? teapot? vase? incorrect photo? so they will move on thinking that this is a careless or lazy seller who can not bother to call something by the correct term at least! . Someone at Etsy needs to be held to account for the damage they are doing.



POTENTIAL BUYERS CAN SEE this ridiculousness ......whoever is saying that they can not is incorrect. Just log in as a buyer into any browser. Unless they are doing it by region or country possibly....but again...WHY??



Pity the poor sellers who have their description for an "Arabia Ruija Coffee Pot 1970s" truncated to "Arabia" - making it even worse if the wrong photo is displaying as some users are reporting.
I am so glad I came on here, I've been panicking! I've only JUST gotten over fixing over 300 thumbnails to square images, now my titles just say "1980s Art School" or "1970s Carnation" when I'm selling vintage clothing!



I lovingly give all my beautiful pieces names but now it looks stupid and ridiculous! I'm stressing so bad! How long is this test going to last?? I'm horrified.
Sellers are also struggling with an issue that is scrambling thumbnails causing the wrong images to be displayed in search.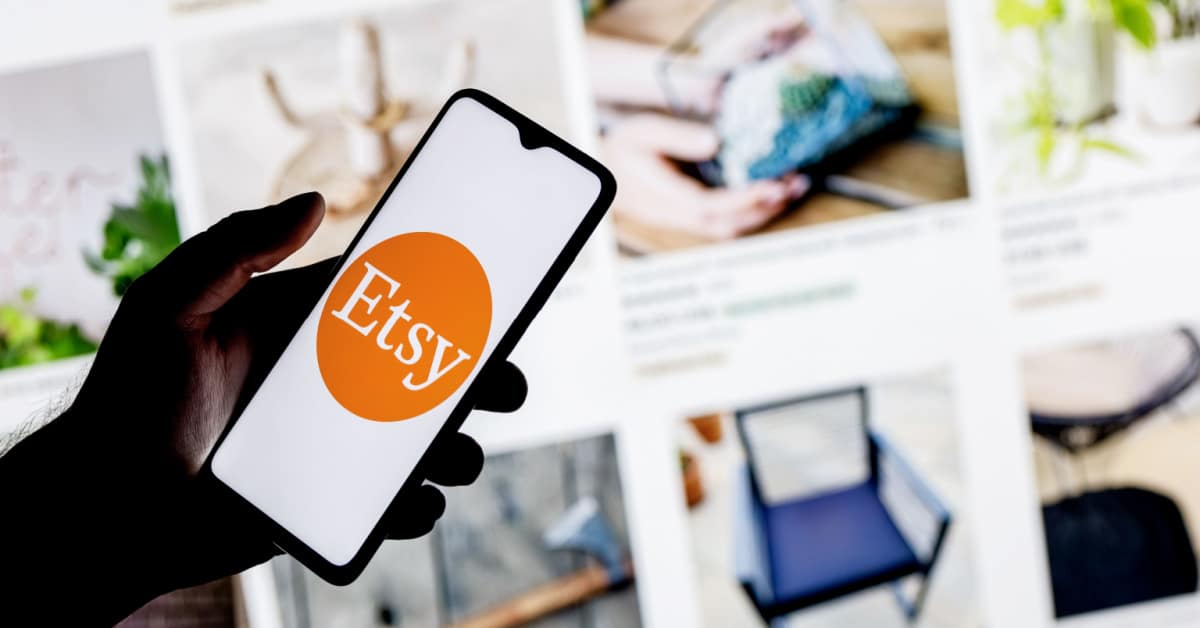 ---
How has Etsy's recent testing with descriptions, titles, and images impacted your business? Let us know in the comments below!
---