USPS Priority & Ground Advantage Rate Changes Effective November 18
UPDATE 11-20-23
More providers have started adjusting rates for Priority Mail and Ground Advantage, some with announcements and others without.
Amazon sellers report no official announcement, but rates for same packages changed almost overnight.
USPS announced they would not have a surcharge this holiday season, yet Amazon has increased the cost of a Small Flat Rate box from $8.10 to $8.55 just like last year? Am I missing something?
Priority Mail Price Increase with Buy Shipping
Is it just my imagination, or has Amazon Buy Shipping 'jumped the gun', and increased the cost of Priority Mail shipping, 9 days earlier than they should have? According to Pirateship, the price increase is supposed to happen on Nov. 18th.
YES! This morning, Amazon charged me $8.05 for a flat rate cardboard priority envelope, while the cost on Ship Station would have been $7.60.



This $8.05 amount would represent the increased amount it should be effective Nov 18, so Amazon is definitely overcharging on this.
Auctane also announced price changes across their various services like Stamps.com, ShipStation, ShipEngine, ShippingEasy and Endicia.
November 2023 USPS Rate Changes
On November 18, the USPS will initiate new rate adjustments with potential implications for your shipments. Here's a snapshot of the key changes:



Priority Mail® rates will increase by an average of 1.5%, especially impacting Zones 1-2.
Ground Advantage™ costs will decrease by around 5%, with Zones 1-5 seeing more significant drops.



Where will these changes be felt the most? Packages traveling shorter distances. Specifically, Ground Advantage™ packages weighing 1-2 lbs destined for Zones 1-5 could see a price drop ranging from 10-18%.



Additionally, those relying on Priority Mail Flat Rate® boxes should brace for an approximate 5% price hike.



Bear in mind that exact rates will hinge on package details and the distance traveled. As a standard practice, we recommend diligently comparing rates and services to pinpoint the optimal solution for your business.
Shippo has also announced changes to both Ground Advantage and Priority rates.
---
UPDATE 11-15-23
eBay has confirmed they will not be raising rates on the 18th.
Hi everyone! The Shipping team wanted to share an updated on the USPS Rate Change:



"eBay is not currently raising rates on 11/18. We continue to work with USPS on competitive rates, and when we do have rate changes we try to give our sellers at least two weeks' notice."
---
UPDATE 11-10-23
While Etsy has not put out an official announcement about USPS price changes, many sellers are noticing increases in Priority Mail prices in the last few days, leaving some to speculate Etsy may have updated their prices early.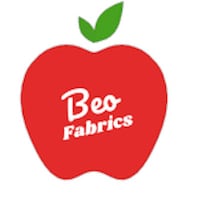 I was wondering if USPS change the shipping prices again. Since view days the price by Priority Mail is different. Is the price change because of the Holiday season?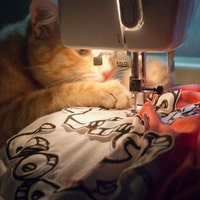 Etsy raised the prices for shipping flat rate priority envelopes on the 8th when the price doesn't go up until the 18th. I tried to do a chat to let them know and got nowhere. Go buy your labels from pirate ship as they are still $7.60 there. If you buy from Etsy they will be $8.05.
We've yet to see announcements from other marketplaces or shipping providers and so far none that we've reached out to have responded to requests for comment.
So why the big mystery?
Supply chain & technology consultant Christopher Cashin offered some very interesting clarification and background on the situation in a post on LinkedIn.
The missing background: Unbeknownst to them, some platforms currently have better discounts than others. These platforms are the ones seeing rate increases, while the platforms that currently have less advantageous pricing are seeing discounts across all services.



The outcome: As far as I can tell, all platforms will have the same rates after November 18th, but some will see this as an increase, while others won't. This shouldn't create any customer migration to other platforms, seeking better pricing, everyone is on the same level now. I've worked with colleagues to confirm pricing changes across more than a dozen platforms with Connect eCommerce relationships.



Why is USPS doing this? Volume capture. The USPS needs to recover the volume lost to #UPS DAP, regional carriers, and international programs that were shut down due to rampant abuse. These pricing changes are also structured to encourage the adoption of Ground Advantage, which could lead to additional cost savings and network efficiencies for USPS.



Other notable impacts: The new MRC rates are more competitive than some programs popular with international customers, like Global Direct Entry. These pricing changes effectively diminish the value of GDE, making it just as effective to use domestic MRC rates. This is likely due to fraud, which has been especially prevalent in the international USPS agreements.
That context certainly would explain why some platforms may not be seeing any changes and could also explain why some may be tight-lipped about their previous discounts or negotiated service agreements (NSAs).
---
Postage service provider Pirate Ship is advising customers that prices will be changing for some USPS services effective November 18 due to adjustments to the USPS Connect Ecommerce program - most notably removing USPS Priority Mail from the Connect Ecommerce pricing program!
While the Postal Service announced they're not adding any Holiday Surcharges this year, on November 18th they are changing Priority Mail rates everywhere you can buy postage online.



But first a quick refresher! Pirate Ship is part of the Connect eCommerce program, through which USPS offers discounts below their published Commercial Pricing levels. USPS uses this program to change rates more frequently than the once or twice a year that they change Commercial Pricing.



This program has led to incredible savings for shippers since it launched in 2022 and has helped USPS compete with other carriers for your shipping. Up until now the prices have always gone down in reaction to other carriers, so this is the first time USPS has raised rates with the Connect eCommerce program, removing some discounts for Priority Mail.



Everywhere you can buy postage online participates in the Connect eCommerce program, so there's no way to avoid the rate change.
Unfortunately, Pirate Ship does not offer a specific rate chart to be able to compare, but they've provided some general percentages showing increases for Priority Mail and decreases for Ground Advantage.
Priority Mail Flat Rate is increasing up to 6%, because USPS is removing this service from the Connect eCommerce program that provided secret discounts below Commercial Pricing, so the rates are returning to Commercial Pricing levels.



Weight-Based Priority Mail is increasing up to 10% in zones 1-4, but it'll still have discounts that are cheaper than Commercial Pricing.



Dimension-Based Priority Mail Cubic is increasing up to 23% in zones 1-4 for tiers 0.40 and 0.50—so the largest package sizes for this service are getting more expensive in the lowest zones. But the rates are still cheaper than Commercial Pricing.



Ground Advantage is decreasing up to 16% in zones 1-5, depending on the size and weight of your package.
It's important to keep in mind this is not an officially announced USPS rate change like the proposed changes for January 2024 that are waiting for PRC approval.
USPS has wider latitude to make changes with negotiated rates given to shipping providers like Pirate Ship through the Connect Ecommerce program and while Pirate Ship says this change impacts anywhere you can buy postage online, we've yet to see similar announcements from other providers or from marketplaces where you can purchase labels directly for sales on their platforms.
According to the USPS Connect Ecommerce site, other platforms that offer discounted shipping through this program include Skupreme, ShipStation, Endicia, Pirate Ship, eBay, CollX, Squarespace, ShippingEasy, ShipHero, EasyShip, Stamps.com, Shippo, PitneyShip, Shopify, ShipWorks and more, though again it is unclear whether all of these providers will be instituting the same changes this month.
We'll update as soon as we hear if these changes are impacting other platforms as well.
Are you seeing similar rate changes from other postage provides like Stamps.com or marketplaces like eBay and Etsy? Let us know in the comments below!
---