USPS January 2024 Rates Increase For Media Mail & More!
USPS has filed a notice with the Postal Regulatory Commission advising of proposed postage rate changes to take effect January 21, 2024, raising the cost of mailing services approximately 2% on average.
WASHINGTON, DC — Today, the United States Postal Service filed notice with the Postal Regulatory Commission (PRC) of mailing services price changes to take effect Jan. 21, 2024. The new rates include a 2-cent increase in the price of a First-Class Mail Forever stamp, from 66 cents to 68 cents.



The proposed adjustments, approved by the governors of the Postal Service, would raise mailing services product prices approximately 2 percent.



If favorably reviewed by the commission, the price changes would include:



U.S. Postal Service Proposes New Prices for 2024




There will be no change to the additional-ounce price, which remains at 24 cents. The Postal Service is also seeking price adjustments for Special Services products including Certified Mail, Post Office Box rental fees, money order fees and the cost to purchase insurance when mailing an item.



As inflationary pressures on operating expenses continue and the effects of a previously defective pricing model are still being felt, these price adjustments are needed to provide the Postal Service with much needed revenue to achieve the financial stability sought by its Delivering for America 10-year plan. The prices of the Postal Service remain among the most affordable in the world.
USPS shippers breathed a sigh of relief last month with the announcement that there would be no additional peak surcharges for the busy holiday shipping seasons this year as well.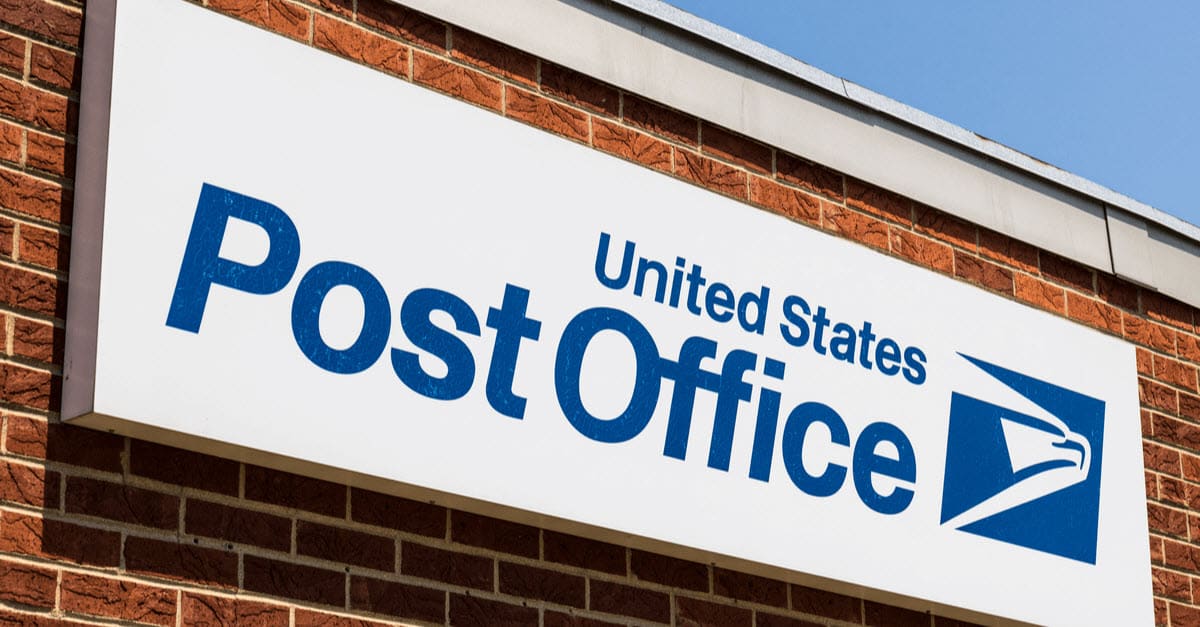 The breakdown of proposed market dominant price increases for January can be downloaded in spreadsheets from: https://pe.usps.com/PriceChange/Index
Value Added Resource has compiled a side by side comparison using data provided by USPS for informational purposes - check with your post office to confirm rates.
Media Mail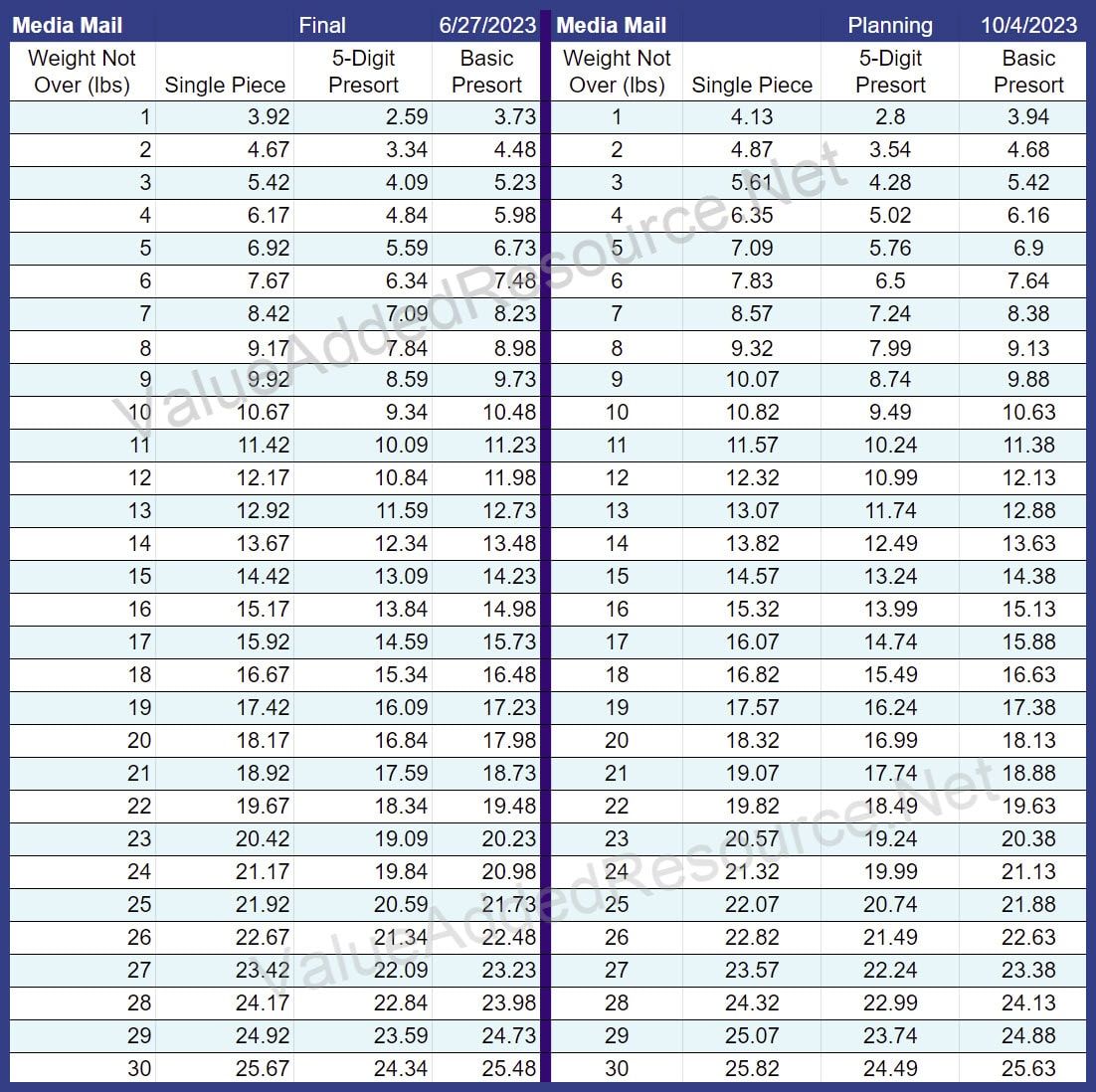 Domestic Extra Services

These changes are for Market Dominant products only. Changes for Competitive products like Priority Mail, Priority Mail Express and USPS Ground Advantage have not been announced yet. Stay tuned!
---