Kohl's Expands Marketplace To More Third Party Sellers
Kohl's has moved their ecommerce marketplace from pilot program to fully open for business, expanding available categories and inviting more third party sellers to apply to sell on the platform.
We know shoppers rely on Kohl's to find the products they love that cater to their lifestyle. As a part of Kohl's efforts to further enhance the customer experience, Kohl's is building on its position as a leading omnichannel retailer and expanding its new digital marketplace platform, following a successful pilot of the program. Kohl's Marketplace offers customers a curated online assortment of new brands, products, and categories to meet their needs, seamlessly integrated and sold on Kohls.com, and shipped directly from third-party merchants.



Currently, Kohl's Marketplace boasts thousands of products from sellers in categories such as apparel, fitness, wellness, toys, and home. As a seller, Kohl's Marketplace offers the opportunity to reach Kohl's loyal base of 65 million customers across the country.
Kohl's says they have opened the marketplace to sellers in all areas, but are particularly looking to grow in the following categories:
Apparel & Accessories: Men's, women's, kids, bags, backpacks, sunglasses, gloves, hats & scarves
Sports & Fitness: Exercise equipment, sporting goods, health & wellness
Pet Supplies: Beds & furniture, bowls & feeders, toys
Home: Furniture, kitchen, home decor, patio & garden
Toys: Baby, kids & toddler, backyard fun
Baby Gear: Furniture, carriers & strollers, health & cleaning
Electronics: Computers, computer accessories, gaming consoles, mobile accessories
The marketplace is fully integrated into the Kohl's experience, so shoppers will still enjoy the same loyalty rewards and perks as when they shop from Kohl's directly.
Shoppers can still expect the Kohl's perks they know and love when shopping the marketplace, as it is fully integrated into the company's loyalty platform.



Customers can earn and redeem Kohl's Cash coupons, and Kohl's Rewards, as well as pay for their marketplace purchases with their Kohl's Card. The user experience is seamless within Kohls.com, identifying marketplace products with a badge, and items shipped directly from Kohl's Marketplace Certified Partners.



Kohl's Marketplace items are also eligible for easy in-store returns at any Kohl's location so customers can shop with confidence.
Want to sell on Kohl's Marketplace? Here's what you need to know to apply: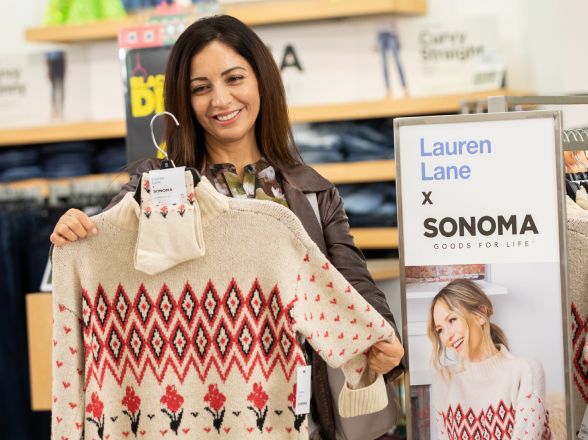 You'll be asked questions about your business including approximate sku count, whether you are the brand owner, if you have distribution centers or use third party fulfillment, whether you take unique photos or use vendor-provided images, how you connect to other marketplaces to provide product and inventory data, and more.
---
I'd love to hear from sellers who enroll as Kohl's Marketplace gets up and running - leave a comment below or contact me!
---