Is Walmart Courting Influencers With Creator Collective?
UPDATE 10-18-22
Walmart has officially launched Walmart Creator.
BENTONVILLE, Ark., Oct. 18, 2022 — Today, Walmart announced the launch of a new platform designed around creators. The program is called Walmart Creator and it's a one-stop portal that makes it easy for creators to monetize shoppable products from the retailer. Walmart believes anyone can be a creator, and the product democratizes the tools and resources needed to do so.



Creators who sign up will have access to tens of thousands of products and are given the opportunity to earn revenue all while earning commissions on sales they refer with no cap. Users of the platform can share product links to any social platform or group of their choice, receive product recommendations based on interests and affinities and collect valuable performance data to help grow their community and following.



"We know our customers are inspired by the content and stories they see from their favorite influencers in their social feeds every day," said William White, chief marketing officer, Walmart U.S. "This next step in our strategy will help fuel inspiration for our customers by connecting their favorite creators directly with our brand and the brands they love at Walmart."



Walmart is an early pioneer in the social commerce space and is always testing and learning in new channels, including shoppable livestreams, with the goal of better serving customers by meeting them when and how they want to shop. Walmart Creator represents another expansion into this space, further enabling shoppers to shorten the distance between inspiration and purchase.



By launching in beta ahead of the busy holiday season, Walmart is putting creators in a strong position to earn while also continuing to evolve and optimize the platform before launching fully in 2023. In this platform, creators can utilize carefully curated product collections to inspire their next content story and generate affiliate product links for their posts. They can track and view performance in Walmart Creator's analytics dashboard to understand how customers engaged with the products they featured in their posts. Creators can also apply to be a part of any upcoming brand campaigns.



"I'm so excited to work with Walmart on the new Creator Program – I'm passionate about accessibility and educating and empowering others – and this is both of those things wrapped into one," said DevanOnDeck, a popular influencer with 3.8 million followers on TikTok and large followings on Instagram and YouTube. "I'm super pumped to be a part of this and I'm looking forward to creating together."



Creators can get started by applying for beta access at WalmartCreator.com.



Walmart plans to rapidly evolve and iterate the Walmart Creator platform over time to build features and experiences that make it easy for creators to create and publish content, and customers to shop their favorite products through Walmart.
---
8-19-22
Walmart trademark filings may give a glimpse into the company's plans to make it easier to match social media influencers with its 100,000 third-party sellers to promote their goods and services online, according to Reuters.
Walmart filed trademarks for "Walmart Creator" and "Walmart Creator Collective," which would provide social media consulting and "the promotion of goods and services of others through influencers," according to the July 27 documents seen by Reuters.



Walmart currently works with influencers to promote its groceries and apparel, as well as its Walmart+ loyalty program. Influencers often have large followings on Instagram, YouTube and TikTok and recommend products by posting affiliate links. They earn a commission when a customer uses the link to make a purchase.
Trademark filings of course don't always come to fruition and apparently Walmart declined to comment to Reuters about Walmart Creator Collective, so it remains to be seen what if anything will come of the idea.
However, it's a good bet Walmart is eyeing what competitors are doing in this space.
Amazon offers influencers the ability to create their own pages for certain recommended products sold on the  marketplace and earn commissions from purchases.
And just this week, Shopify introduced Collabs to streamline the process for both creators and brands to find a perfect match to partner with on promotions.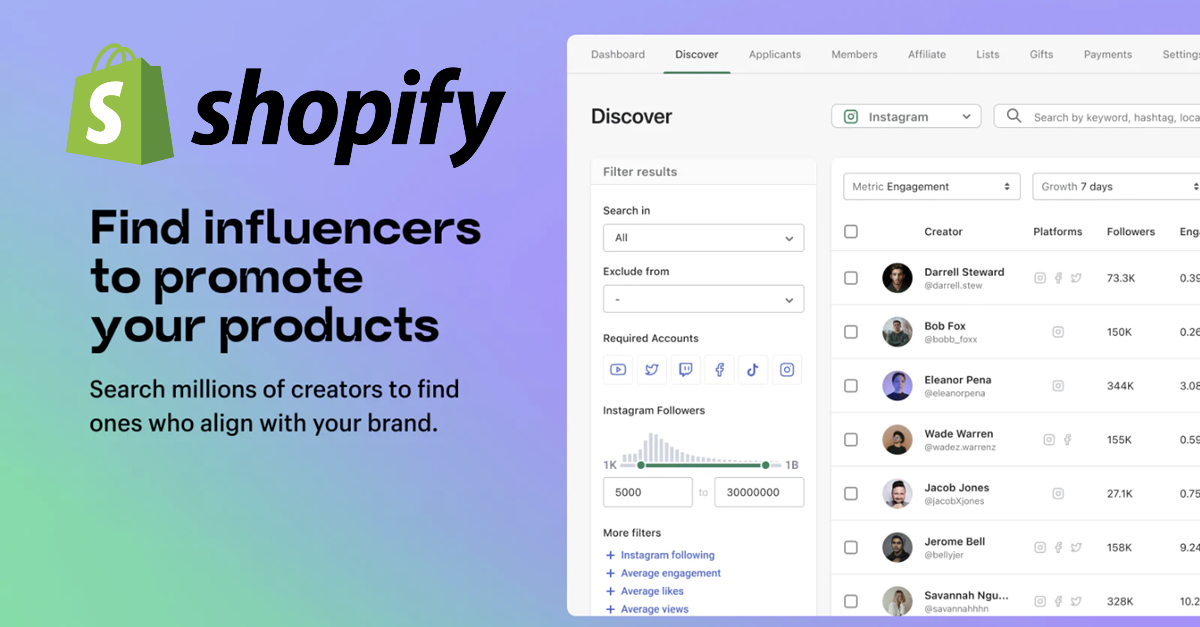 With influencer marketing expected to grow into a $16.4 billion industry in 2022, It's no surprise Walmart may be looking for ways to grab a piece of that pie.
I'll be keeping an eye on Walmart Creator Collective for sure - stay tuned!
---