eBay Sell Similar Missing For Motors Parts & Accessories
UPDATE 10-27-23
eBay community staff have finally responded to a week's worth of customer concerns about this issue, stating it was not an intentional change and a fix in the works.
Devon@eBay said:
I was finally able to get some insight on this and this was not an intentional change and our product team is working on a fix to hopefully be rolled out today.
---
eBay sellers have noticed the "Sell Similar" or "Have One To Sell?" feature appears to have been removed from listings, specifically in the eBay Motors categories - is this a glitch or intentional change possibly due to Guaranteed Fit?
Here's what the Sell Similar button looks like on most listings: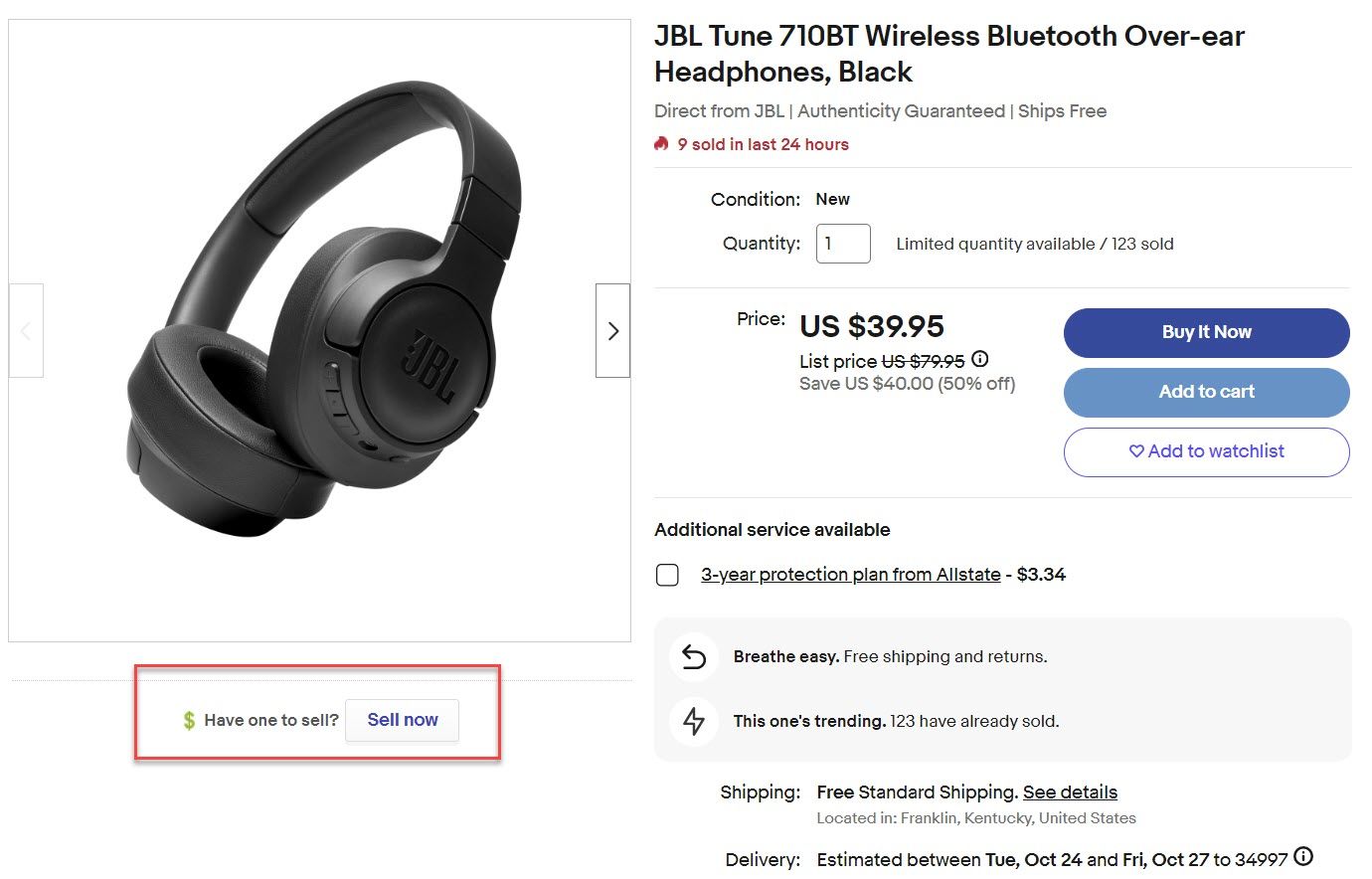 And here's what the page looks like currently for items in Motors categories: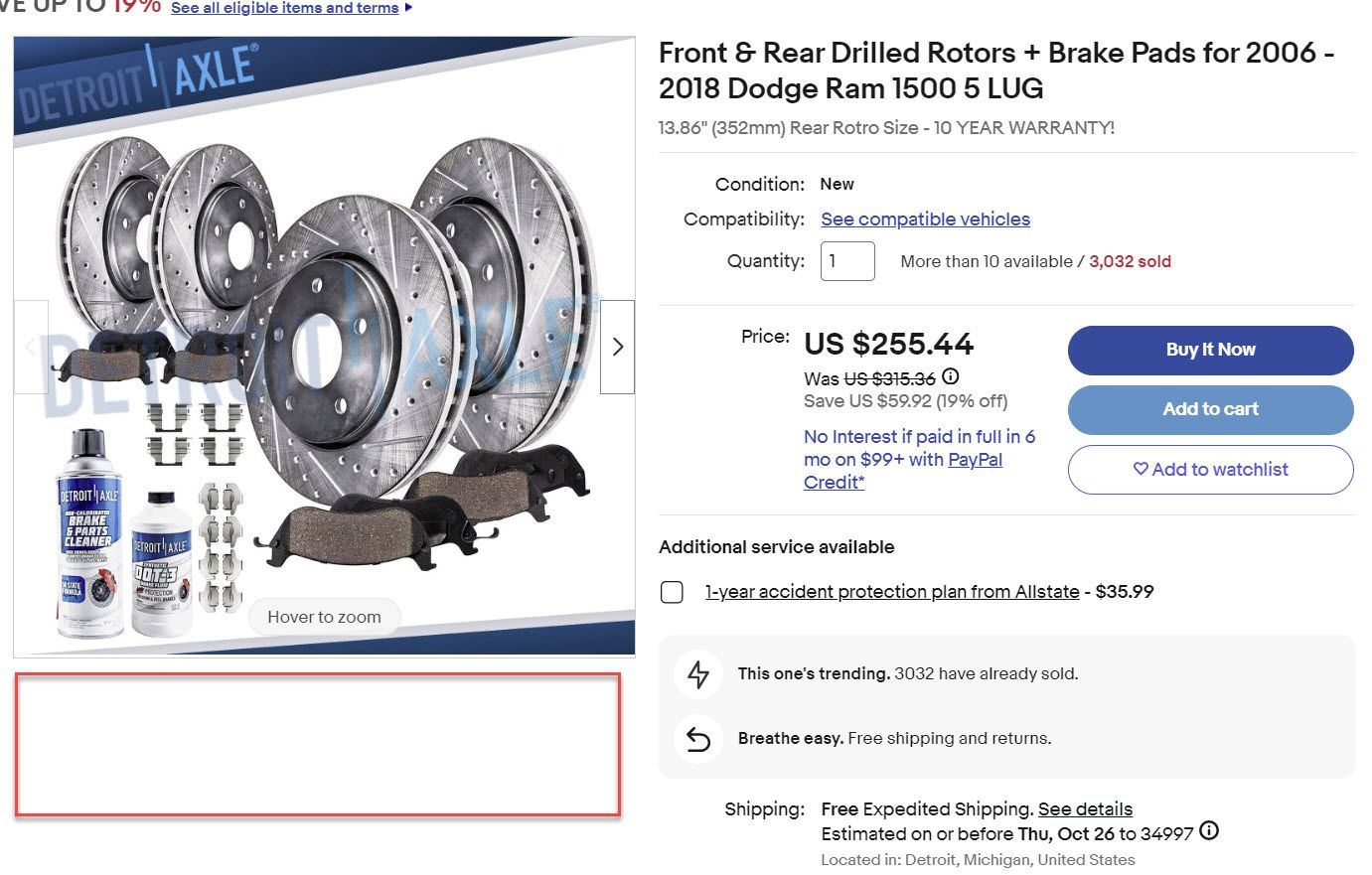 For now, the option is still available in the eBay app, but it's unknown for how long.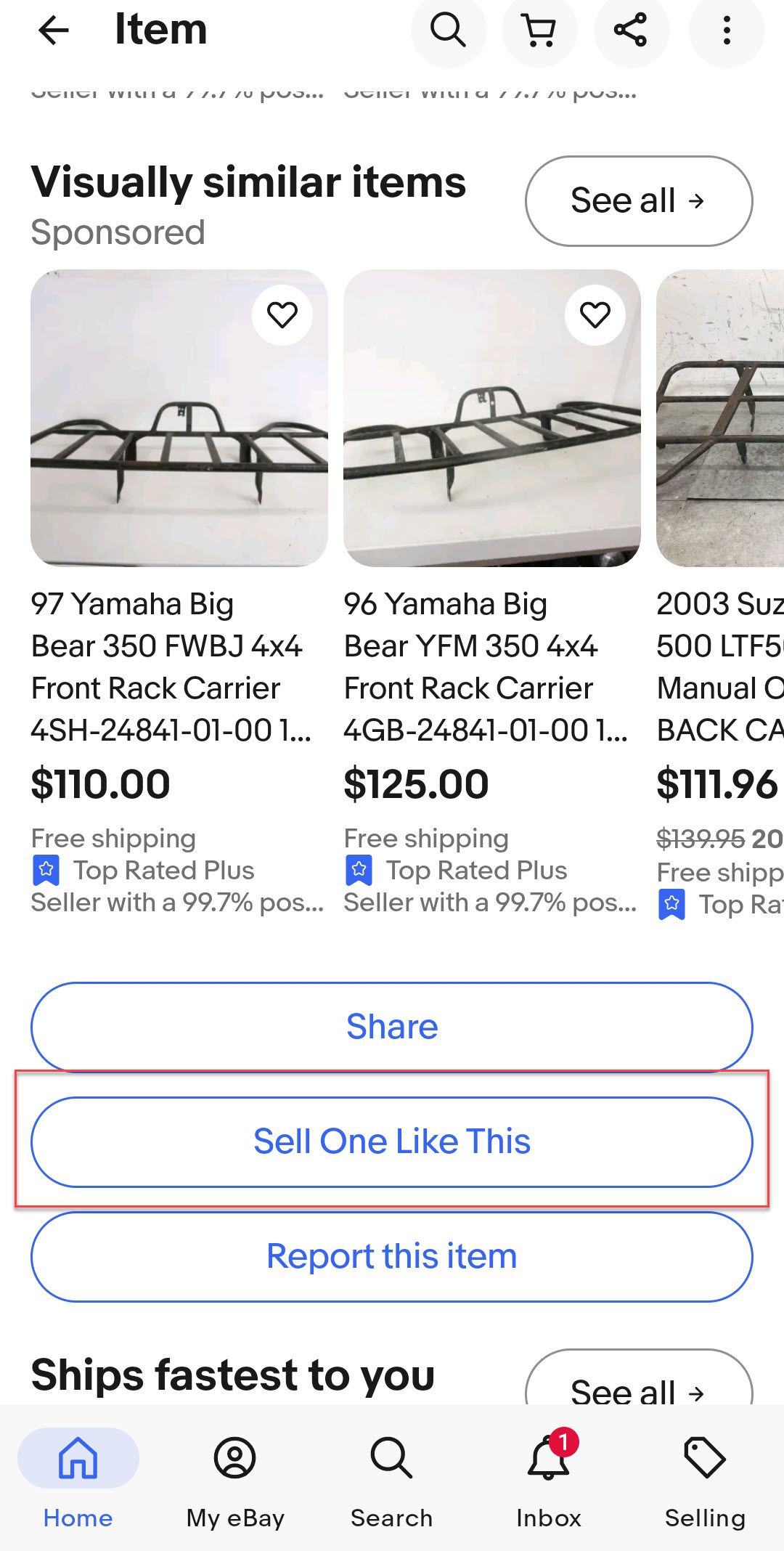 Anyone else notice the sell similar button missing ? I'm not seeing it anymore on any listings Ive checked.



Its not working under eBay motors but it looks like its working for everything else
A few other community posts don't explicitly say it is happening in Motors, but the profiles posting about the issue all have listings in Motors categories.
What happened to the sell similar button below the picture? When I list an item, I check what others are selling it for, then click the "sell button" below their picture to do my listing. It saved me from jumping thru a lot of hoops in the "Create listing" button.
I am trying to list things and now the sell similar link that is usually under the picture of other peoples sales is not there. What am I doing wrong.
Importantly, this is only impacting the ability to copy information over from another seller's listing using the "Have One To Sell?" function, sellers can still "Sell Similar" from their own listings.
eBay has not made any announcements and community staff have not yet responded to confirm if this is a glitch or intended design.
However, with the fact it only appears to be impacting Motors categories at this time, it may be possibly linked to eBay's Guaranteed Fit program.
eBay launched the Guaranteed Fit program earlier this year, promising a free return label (paid by eBay) if a buyer has to return an item that didn't fit - as long as the seller provided fitment information in the listing.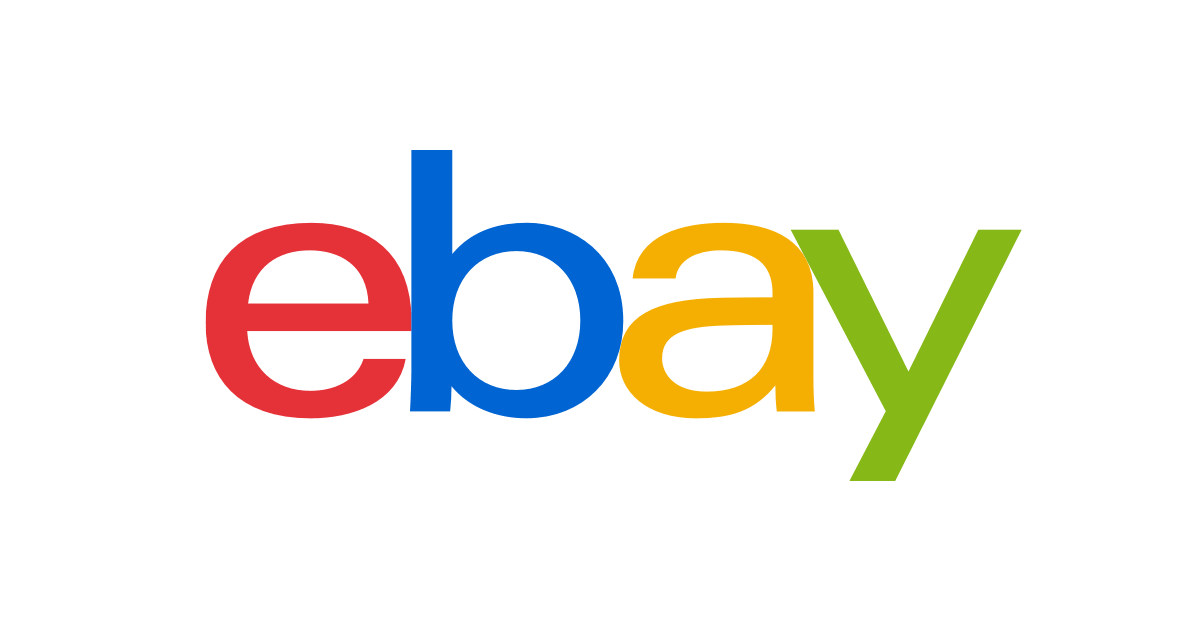 How to participate?
Participation is optional. However, participation in the program may result in lower return costs and the enhanced buyer experience can generate more sales. If you want to take advantage of eBay Guaranteed Fit, ensuring your items are eligible is simple. Just follow these steps:



Add compatibility information to your listings.
Items listed in eligible categories that have compatibility information will be eligible for eBay Guaranteed Fit. Sellers can select which items to include in the program by completing the compatibility table



Handle Returns
When a buyer opens a return under "Doesn't fit my vehicle":



If an eBay return label is available:

We will provide a free eBay label to the buyer if the return is auto accepted or if you manually choose to provide a free eBay label.



If the item isn't eligible for an eBay return label:

You'll be responsible for providing a way for the buyer to return the item.
When you use the sell similar function, certain information from the other seller's listing is copied over, like item specifics.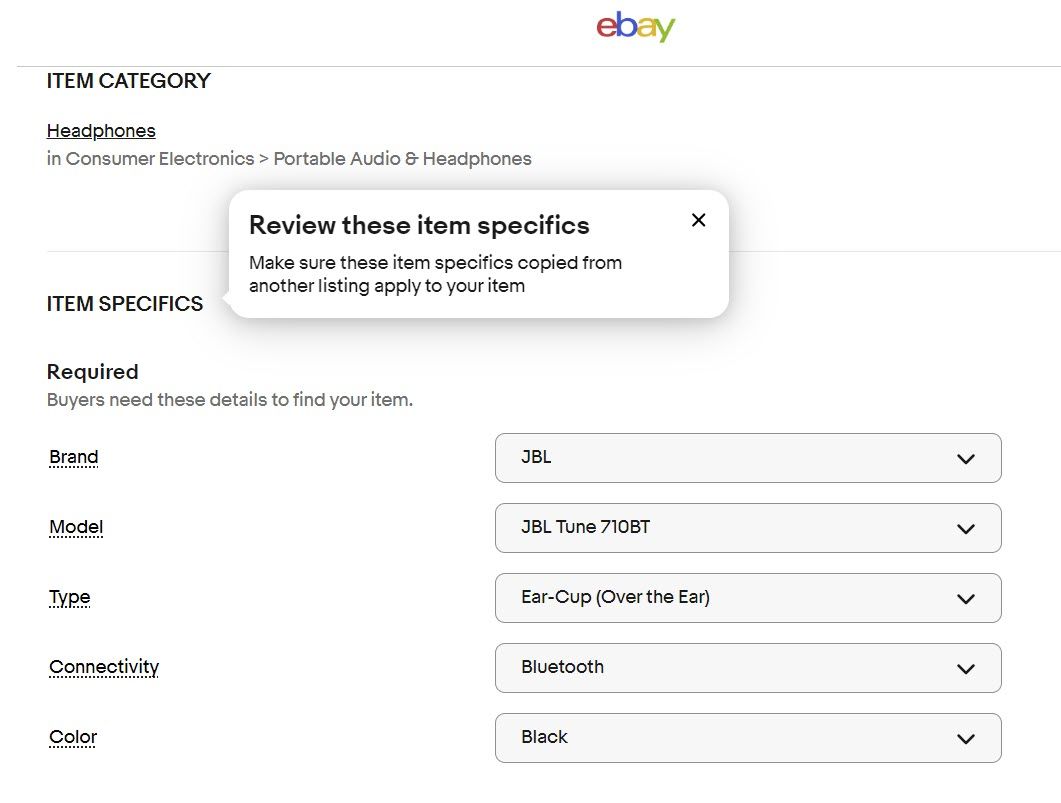 eBay does warn the seller to review all of the information to make sure it correctly applies to the item they are listing for sale and ultimately it is the seller's responsibility to make sure everything in their listing is accurate for their actual item.
While fitment data specifically is usually not copied over with Sell Similar in Motors, item specifics and other information is and that may still cause not as described returns if that information is not correct for the item being offered.
In other categories, eBay doesn't have financial skin in the game - if the information is incorrect, the buyer can simply file a not as described claim and the seller will have to pay the return shipping.
However, with Guaranteed Fit, if the item doesn't fit, eBay is on the hook for that return shipping.
It's possible that removing the Sell Similar feature from Motors could be an effort to force sellers to provide all of the item details themselves to avoid any possibility of incorrect/not applicable information being copied over from another listing.
---
We'll update as more information becomes available - in the meantime, let us know in the comments below if Sell Similar is missing from eBay listings for you and if it's impacting any other categories besides Motors!
---