Etsy Store Used For Front In Alleged Russian Smuggling
A New Hampshire man has been charged with smuggling sensitive equipment that may be used for weapons systems to Russia, allegedly using an Etsy business run with his wife to legitimize the amount of packages being ship to and out of their home.
A 35-year-old New Hampshire man has been federally charged with using his suburban home as part of a Russian smuggling ring.



Federal prosecutors allege Alexey Brayman's home has been a clearinghouse for sensitive equipment commonly used to build weapons systems, including items used in Russian's war on Ukraine.



According to a 16-count federal indictment, Brayman allegedly received an on-going supply of "advanced electronics and sophisticated testing equipment used in quantum computing, hypersonic and nuclear weapons development and other military and space-based military applications."



Neighbors told Boston 25 News that they often saw packages coming and going from the address at 30 Ellie Drive in Merrimack, New Hampshire.



However, they said they didn't think much of it because they know Brayman and his wife run an online Etsy craft business.



The alleged plot dates back to 2017.



Federal prosecutors accuse Brayman and six others, including a New Jersey man, of purchasing and shipping millions of dollars worth of military and other restricted technologies to Russia.



The indictment, filed in the Eastern District of New York, charges the seven suspects with conspiracy, money laundering and bank fraud.



The indictment, filed in the Eastern District of New York, charges the seven suspects with conspiracy, money laundering and bank fraud.



It alleges that Brayman, "repeatedly used the New Hampshire Residence as a transshipment point for repackaging sensitive military-grade and export-controlled items".



That indictment goes on to allege that those items were then forwarded to "intermediate locations in Europe and Asia, from where they were transshipped to Russia."
Brayman's wife claims to be unaware of the alleged criminal activity and it's not clear if the Etsy shop was used directly in the scheme or just provided cover for shipping activity, but as expert Etsy seller CindyLouWho2 points out - Etsy could have avoided the embarrassment of having their brand splashed across the headlines with this story by simply enforcing their own policies about reselling and gift baskets. 🤦‍♀️
Other Etsy sellers took to the community forum to share their thoughts on the story as well.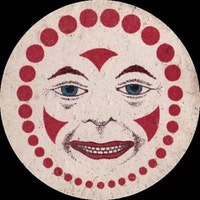 good grief. at least etsy closed their shop. if etsy had followed their own policies... it would have been shut down for reselling gift boxes filled with non-handmade things a long time ago.
So, this is what it takes to close down a reseller?
But…but… I thought since we were all verified by Plaid that that stopped money launderers…
If you think about it, Etsy is the perfect front for this, money laundering, counterfeit items, etc. Etsy can't even guarantee that items are handmade? No real oversight or controls or vetting of shops.



For a very small example, here are literally hundreds of stores selling Forever stamps as handmade (counterfeit or just bypassing policies since Forever stamps only came out in 2007, so not vintage),I report them and low and beholds months later they are still there.



Don't get me started on all the handmade Pioneer Woman, Bath and Body, and Aliexpress as well as other wholesalers being passes off as handmade. The shop probably has a star seller badge and is high up on Etsy ranks. The whole thing doesn't shock me at all.
the article really didn't say much about the how ... and I was curious.



Was the Etsy store a front to explain the number of packages they sent ... and received?



or did people order something through the store and receive the secretly agreed upon items with the money passing through Etsy and the verified bank account attached to the Etsy site.



It sounded like procuring the items was a big deal too.



It's weird to think that any of these cute Etsy stores could be fronts for something else.



I guess we'll learn more over time.
Etsy doesn't follow their own rules, the result is thousands of other folks don't follow them either. Obviously not all gift box/ resellers are smugglers but in the end Etsy chooses to reap the reward$ from these shops by turning a blind eye, this one turned into a black eye and a real stain on the site. It's a shame that many folks who hear this story will think reselling and non-handmade is legal on Etsy. Wouldn't it be nice if this prompted some changes in what Etsy allows to take place here? Not holding my breath on that one.



I suspect this news story will be first and foremost on the minds of those whose hear it vs. any Etsy holiday commercial they may have seen this season. Much more "popcorn worthy" and juicy, what a shame.
---