Etsy Sellers Struggle With Plaid Bank Account Verification
UPDATE 7-22-22
A determined Etsy seller has discovered a workaround that allows you to verify a bank account by entering the routing and account number instead of logging into your online banking through Plaid.
So... I decided, after not finding any definitive information about the legal ramifications of this, to try it for myself. I opened a brand new shop, went through the setup (I've been thinking about doing this anyway lol), and got to the part of adding my bank account.



I am in the US, so yes, the Plaid box came up. And this is what happened:



You do NOT have to log into your bank as has been reported. You can simply put your routing and account as is normal and it will take a few days to verify. They make the regular deposits as normal and you must verify them. Now, you cannot progress beyond this page until that is completed. So it does slow down the setup of your shop, however, when starting a new shop do we need it up and running on day one?



Personally, a day or two of waiting is worth it to keep my bank log-in credentials to myself.



So there you have it. This has been falsely reported. I'm guessing people got stuck on that page and felt they had to do it, but all you do is close the browser, click your verification email to verify your account, and go back and add listings, etc. It is that simple.
---
Etsy appears to be testing using Plaid for micro-deposit bank account verification and some sellers are reporting serious problems as a result.
This plaid service has me at my wits end. Etsy has been testing this new third party bank account verification system and it has majorly failed all of us. My 2nd shop was visible at first, but customers were unable to make purchases. I contacted Etsy support and they got back to me within a week and said to ignore the Plaid verifications, and that they verified my bank info.



Fast forward another two weeks and I'm attempting to ship out orders and my account has been suspended. No way to verify the information as previously tried. Now I'm going to have upset customers because I can't ship out their orders (unless I wanted to ship it out by buying labels at the post office and therefore losing any chance at star seller ratings), I'm losing view traction that I have been working so hard on increasing the last two weeks, and I have no freaking income. I am so angry right now.
It's not clear how many sellers have had their accounts put on hold due to issues with the verification, with a handful of reports on the Etsy community and across social media.
Other sellers are simply concerned about privacy and security when being asked to log in to their online banking through Plaid.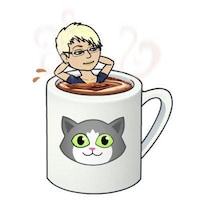 After reading about issues with trying to use Plaid to verify bank accounts - it looks like Etsy is testing this, and sending emails to some Sellers, asking them to use this. Live testing on our shops, that seems to result in not so good things.



What I want to know is - you get the email of Etsy asking you to do this - do you have to, or is it optional?



Grrrrrrrrrrrrrrrrrrrrr!
And some who have tried to sign up are experiencing glitches that continue to push back dates for when their funds will be released.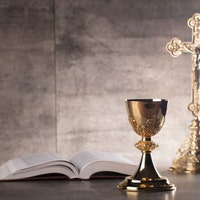 I was required to sign up with Plaid 2 weeks ago. I didn't like the fact that I had to provide my bank account sign-in and bank account password for Plaid to make deposits to my account from my Etsy shop, (and in researching Plaid, found it had a class-action lawsuit against it for making their website look like they were signed in with their own bank account instead of with Plaid) so I opened an account at a different bank just to be on the safe side. Signed up with Plaid, connected my Etsy account, waited the required 5 business days, then double checked the connections today. The deposit date jumped to Monday the 18th. I was again required to sign up with Plaid, and must wait an additional 5 business days.



Now my other shop is requiring me to sign up with Plaid. I don't know what bugs are in the system and would send a message to Etsy Technical Support, but can only find the help section with a 1-2 day email, which I did. I sent them an email just now about this.



It's scary. I have money in these two shop accounts and need it to pay my bills. I thought it was fine just depositing my money into my bank account, It was safe and secure and it worked. But now, I cannot even do that.



If anyone has been through this with Plaid and knows what I'm doing wrong, please respond. Or any suggestions -???
---
Why Is Etsy Using Plaid?
Plaid is used by a wide variety of online sites for various financial features and functions - in Etsy's case, it provides the capability for the marketplace (and their payment processor Adyen) to verify your bank account information for payouts using micro-deposits.
How to Update and Verify Your Bank Account for Etsy Payments Deposits
The bank account on file for Etsy Payments is the bank account where your available sales funds will be deposited, per your deposit schedule. Learn how to set up your deposit schedule.



US sellers may see an option to connect with Plaid to add their bank accounts. We're testing an easy, secure way of verifying your bank details to help ensure you'll receive your deposits without trouble. If you're asked to connect with Plaid, follow the prompts. If you're in the US and aren't asked to connect with Plaid, you don't need to take further action to verify your bank details. Learn about Plaid's security measures.


Verification for US bank accounts
A small test deposit should appear in your account within 3—7 days. This is a courtesy to let you know that deposits are working properly. Once you see the deposit, no further action is required on your part.



If you're setting up a new shop, you'll receive a small deposit to your bank account after you open your shop to the public. No deposit will be sent to your bank account while setting up your shop before opening it.



Verification for bank accounts outside the US
If your bank account is located in a country, other than the US, where Etsy Payments is available you will need to verify your bank account before you can receive any funds from your sales.



If your shop was opened after March 1, 2022, you can add your bank account after your first sale. Be sure to add your bank details within 30 days of your first sale to avoid your shop being suspended. You're required to verify your bank details within 60 days or your shop will be suspended.
Much like eBay, Etsy is likely under pressure to increase account verification/vetting due to Know Your Customer (KYC) payment processing requirements and changes to reporting thresholds for income taxes, especially in the US, which may be why they're testing out this new way to verify bank accounts.
---
The whole debacle underscores the importance of customer service and communication - and the brand damage that can occur when those things are not done well.
There seems to be a lot of confusion among sellers about what Plaid even is or why Etsy is using them. There are also legitimate security concerns and it's totally reasonable for sellers to be leery of providing log in credentials to a 3rd party that they do not know or trust.
The lack of customer service for sellers who are experiencing glitches, holds on funds, and/or account suspensions due this is absolutely inexcusable.
Wasn't Etsy's big pitch about why they needed to increase selling fees a few months ago in part that the extra revenue would be used to improve customer service? 🤦‍♀️
---
Have you had problems with Etsy's partnership with Plaid for bank verification? Let us know in the comments below!
---