Etsy Insights 2022 Seller Year in Review
Etsy is taking a look back as 2002 winds down, show casing their holiday marketing efforts and reminding sellers about updates and changes throughout the year.
In case you missed them, we wanted to share our recent Holiday TV Ads with you all here in the Forums. The campaign highlights handcrafted and meaningful gifts available on Etsy and will be featured on streaming platforms and social media around the globe.



Channels in the US include TV, streaming TV, digital video, podcast, and digital audio. Channels in the UK include TV, streaming TV, traditional radio, and OOH. Channels in Germany include TV, streaming TV, and digital video (including YouTube).



This is just one of the ways Etsy is continuing to invest in bringing more buyers to the marketplace who are looking for special, handmade goods this holiday season.
Hi everyone! I'm Nick Daniel, Etsy's Chief Product Officer. I've been at Etsy since 2014, working with my team to make Etsy the best place to run a creative business online.



As 2022 draws to a close, we're taking time to reflect on some of the many milestones the Etsy community has achieved together throughout the year. This year, we built tools to help your business grow, increased our investment in advertising to help bring new customers to the site, and continued our carbon-neutral commitment for every delivery made....
Nick highlighted new tools and initiatives launched in 2022:
Etsy Seller app
Managing your shop is now easier than ever with the Etsy Seller app, launched in July. Offering a streamlined mobile experience that's packed with the features you use most, the Etsy Seller app makes it simple to manage your shop efficiently, from anywhere. We built it based on feedback that came straight from you, our seller community.



Explore
With Explore you can reach even more shoppers on Etsy and connect with them more meaningfully by giving them a look into your brand, products, and process. Explore lets you create and share unique video content through the Etsy Seller app which is then shared with buyers in a feed in the Etsy shopping app.



Etsy's Purchase Protection program
In August, we launched the Etsy Purchase Protection program. With Purchase Protection, you'll keep your earnings for qualifying orders up to $250 if packages arrive damaged* or don't arrive. When you add tracking or use a shipping label purchased on Etsy and ship on time, your orders may qualify for Etsy Purchase Protection (additional criteria apply) and you're also boosting your Star Seller on-time shipping stat.
And finally pointed sellers to the Early 2023 Market Insights report before asking them to share their biggest milestone of the year with the community.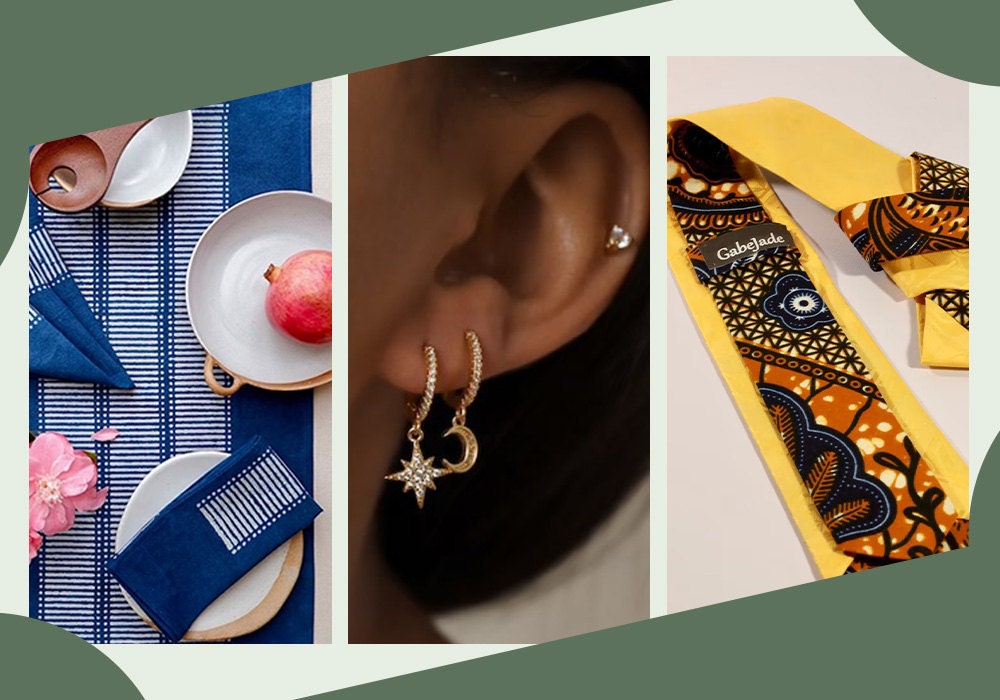 Unfortunately, it appears the individual shop reports sent to sellers left a lot to be desired - many were frustrated that Etsy is forcing them to use a smart phone with the newest version of the app to see their reports and others said even using their phones, their personalized report didn't work.
I do not own a cell phone, so cannot scan the QR code or download the app. What other way can I get my shop's Year in Review?
although I do own cell phone it's use is mostly for emergency & family contact...Etsy needs to remember there are those of us who don't have or use a cellphone in everyday activities and need an alternative for situations such as this >not everyone ties their life to a cellphone.
Some of us are on desktop when working on our shop. Typical of Etsy to assume we only use one type of device. And for some mysterious reason, I often don't get Etsy emails.
I would also like to see my Year in Review. I do not use my cell phone for anything but a phone. Since it is old most apps don't work on it anyway. I refuse to buy a $1000 phone just to see my year in review. I feel like this is just a gimmick to get everyone to download this app which I will not be doing. Way to go Etsy! Once again you have left out a lot of sellers, especially those in the older age group.
Unfortunately it seems my Year in Review doesn't work on my phone! It begins to play but half of it is cut off and I can't make any of it out! Is anyone else having this issue? I agree that a version we could watch on our laptops would be great
I wonder how many other Etsy sellers cannot access THEIR year in review because Etsy decided to only make it available on the app? Honestly, that's just rotten. I enjoyed looking at this every year, but I'm not gonna use a phone to see it. I can't even begin to understand how others actually work & manage their shops from phones!
---
Were you able to view your Etsy year in review report? What was your favorite milestone of the year and what do you hope to see Etsy introduce in 2023?
Let us know in the comments below!
---