Etsy Says Support Has Expanded, But Sellers Aren't Seeing It
Etsy has announced expanded chat support for sellers with no policy violations, but some sellers report they aren't seeing the expanded support option and don't have any way to know whether or not Etsy believes they have any violations.
Here's an excerpt from the Etsy announcement:
I'm happy to be able to share a quick update on the progress we've been making toward improving support for sellers this year.



Etsy is committed to expanding our support team so that you can get the help and responses you need, when you need them. We've heard that you want more access to live support, especially chat, and faster response times -- and that's exactly what we've been working on.



I'm excited to share that we've expanded 24/7 chat in the Help Center. This is available to all shops with at least 1 sale and no policy violations. And while more sellers are utilizing live chat support than ever, we're proud that we've seen most wait less than a minute to connect with an agent.



Live chat is just one area where we are focused on making improvements to the support experience. We are listening to the community to ensure your opinions continue to be factored into future plans. Sellers are at the heart of what we do, so we want to know what matters to you most. We really appreciate the opinions you've shared so far.
---
Etsy seller CindyLouWho2 is concerned with Etsy's recent trend of limiting services and benefits to sellers without violations when there's no way to know what Etsy might be holding against you.
She also posted in the Etsy community, asking others if they are seeing the new support option or not.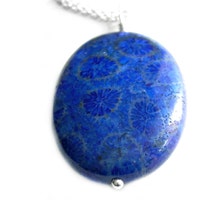 In case you missed it, Etsy supposedly has rolled out Live Chat to every seller who has at least one sale & no policy violations.



Of course, when I first checked to see it, Help was down (the darn "Whoopsie" page yet again), and now that I can access Help, I only get email options. No Chat anywhere. I definitely do not have any policy violations.



Is anyone else seeing Chat when they didn't see it before?



Also, as I mentioned in the other thread, it seems that a lot of Etsy services and tools are now only available to sellers without policy violations. E.g.s include Etsy Explore, Seller Protection, payment accounts without reserves, and live Chat. It seems there should be a better explanation of what a policy violation is, how long they count against you, etc. With how buggy Etsy is all the time, it's easy to imagine the algorithms thinking a shop had violations when they really didn't, but we have no way to know this and therefore no way to correct this.
Other sellers chimed in, agreeing that the move to limit services and benefits is troubling and Etsy needs to clearly define what exactly constitutes a policy violation - especially since one of the reasons for the fee increase earlier this year was supposedly to improve and expand customer support for all sellers.
I agree that a definition of what a policy violation is should be well defined.


Are take down notices considered policy violations? That would be quite problematic since there have been many that were mistaken and some used by competitors to hurt their competition.
Are prohibited items mistakenly removed by bots considered policy violations? There are just so many sellers who have had items taken down for using the word amber or ivory as a color description rather than the material. If those are counted as policy violations, is the violation removed once someone in Etsy reviews and restores an item to active status?



ETA that it is quite disturbing to read that Etsy will limit a support option when all sellers, even those with policy violations, are paying the new increased fees that was supposed to include better support. This hardly seems fair or better. I'm not saying this in any sour grapes way either as to my knowledge, we have never had a policy violation of any sort.
Etsy did include a link to a survey for sellers to express their thoughts on this support update - and I highly recommend sellers should use it.
---
---