UPDATE 7-26-22
The winners have been chosen!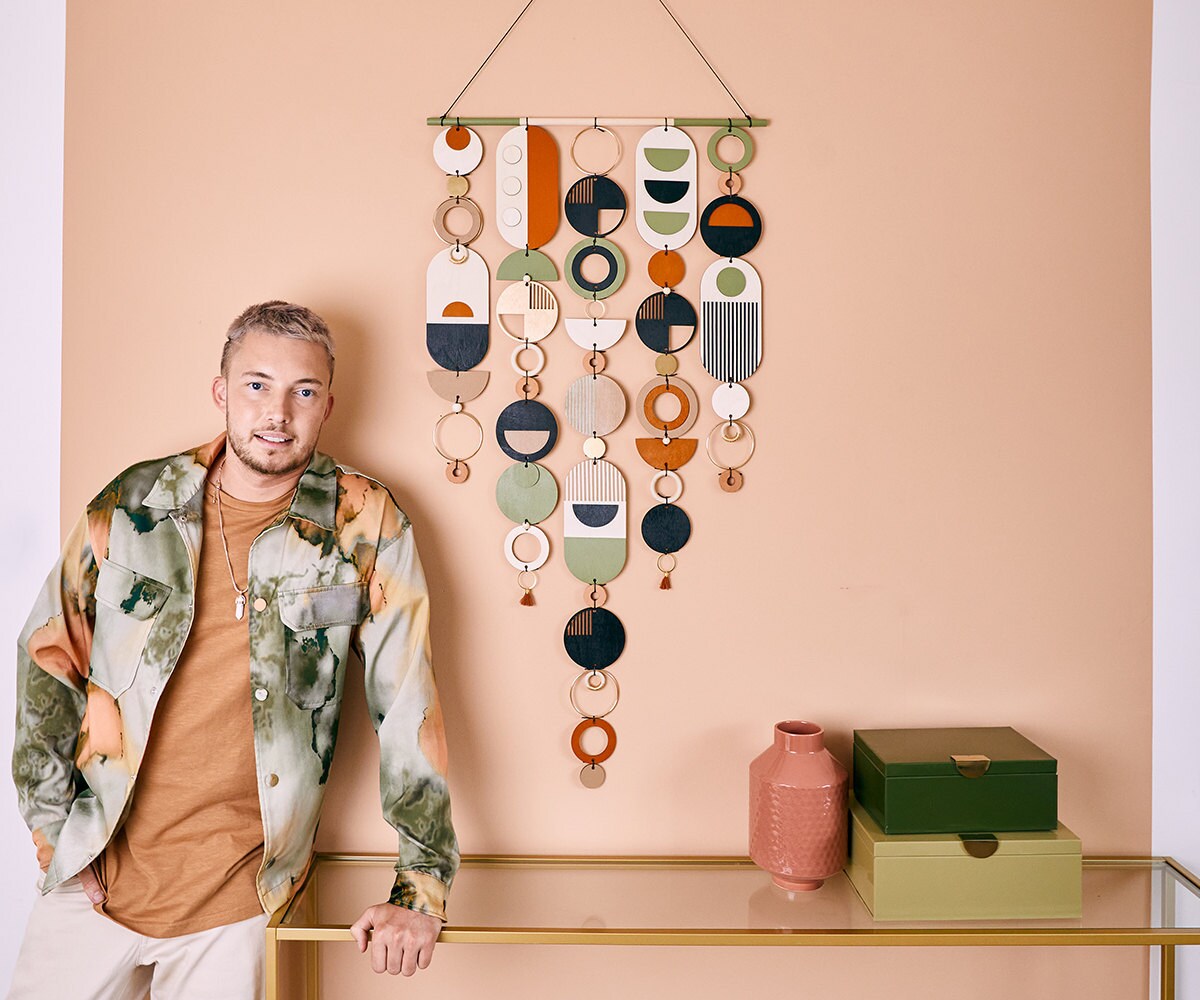 Our judges, Dayna Isom Johnson and dozens of designers from The Expert—including Jake Arnold, Jenna Lyons, Brigette Romanek, and more—just hand-picked the winners of the year. We're so excited to showcase and celebrate the talent of these incredible sellers!



First up, meet our Grand Prize Etsy Design Award Winner, designer Tim Stevenson (WeAreLunarium). You can hear from Tim here.



We're also thrilled to announce our People's Pick Etsy Design Award Winner, furniture-maker Jonathan Hitchcock (SurreyWoodsmiths).



And last but certainly not least, our ten Category Etsy Design Award Winners:

Painter Edina "Dina" Dodson (artbydinad), Art
Fashion designer Prangchat "Deedee" Sathianthammawit (WBTHAMM), Clothing & Accessories
Designer Gretta Jones (Bertuhome), Furniture
Designer Pedro Mealha (pedromealha), Home Decor & Lighting
Designer Ashley Bebley (ItsAllCultureJewelry), Jewelry
Toy maker Colette Bream (colettebream), Kids
Designers Dima and Nadya Gurevich (Sind Studio), Kitchen & Dining
(Liveinideals), Pets
Curator Stefan Zimmerle (mucdesign), Vintage
Designers, Kare & Keira (Fernandmoon), Weddings
---
Etsy's annual Design Awards contest for 2022 has officially opened with submissions being taken from May 16 at 12:01 am EST through May 27 at 11:59 pm EST.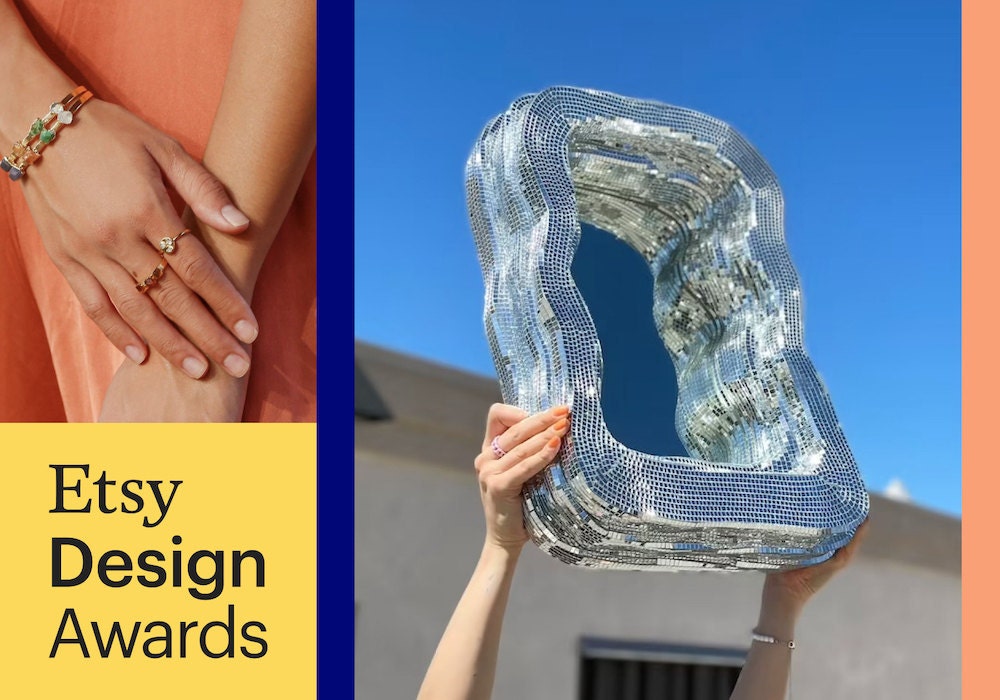 The 2022 Etsy Design Awards is our annual global awards program that celebrates sellers in our community who push craftsmanship forward.



From beautiful items that better the world in their unique way, to decor that makes us feel–well, all the feelings–we're searching for the most visionary shops. Is that you? Tell us more! Submit your most special piece for a chance to win.
Prizes include:
1 Grand Prize Etsy Design Award Winner*
$20,000 USD cash prize
Cover feature in an upcoming 2022 Etsy Market Lookbook
1 People's Pick Etsy Design Award Winner*
10 Category Etsy Design Award Winners*
$1,000 USD cash prize per winner
All winners will also receive:
Winner shop badge
Mentorship from Etsy experts
Features on Etsy's marketing channels, including social media, blog, email, and an Editor's Picks page
Features on The Expert's marketing channels
All finalists will receive:
$250 USD Etsy Gift Card
Finalist shop badge
$50 USD in Etsy Ads credits
50 listing credits
Promotion on Etsy's marketing channels, including social media, blog, email, and an Editors' Picks page
Item feature in an upcoming 2022 Etsy Market Lookbook
As always, check the full terms and conditions carefully!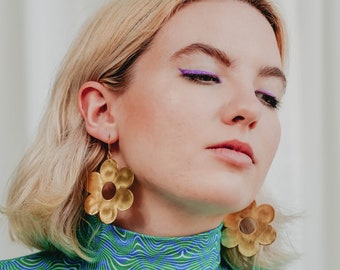 ---
Some sellers in the Etsy community experienced technical problems that prevented them from entering yesterday.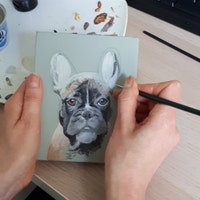 I'm trying to enter the 2022 Etsy Design Awards and filled out the form but when I click "NEXT" on the bottom of the page, it brings me to the exact same page but the form is empty! I'm going round in circles.



I looked at previous threads and it seems a recurring issue as every year people complain of the same problem! Some people recommend trying different browsers. I tried Microsoft Edge and Google Chrome but no success.
Tried several times to download the online entry form with no success. Will try later!
I am having the same issue. I just tried to enter and it did the same thing. I thought maybe it was my internet or something so I entered the details again. I am not finding any solution to this. Has anyone submitted successfully?
It appears the issue may be related to uploading pictures of the item.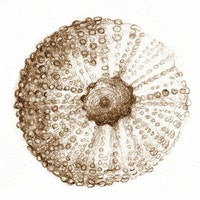 Trying to enter Etsy Design Awards but the form keeps telling me to enter 3 images. Other than the box for the URL of my product and a box for a photo of myself I can't find where to enter the 3 images. It keeps sending me "back."



I feel foolish for going a round and around but I'm old and maybe not looking in the right place? Can anyone help me?
Hopefully Etsy will get the hiccup sorted out and these sellers will be able to submit their entries - if you've thrown your hat in the ring, let us know in the comments below and share a link to the item you submitted!
---