eBayUK Missing Managed Payments Payouts June 14th
UPDATE 8-30-22
eBayUK sellers are once again experiencing delays in Managed Payments payouts.
More info: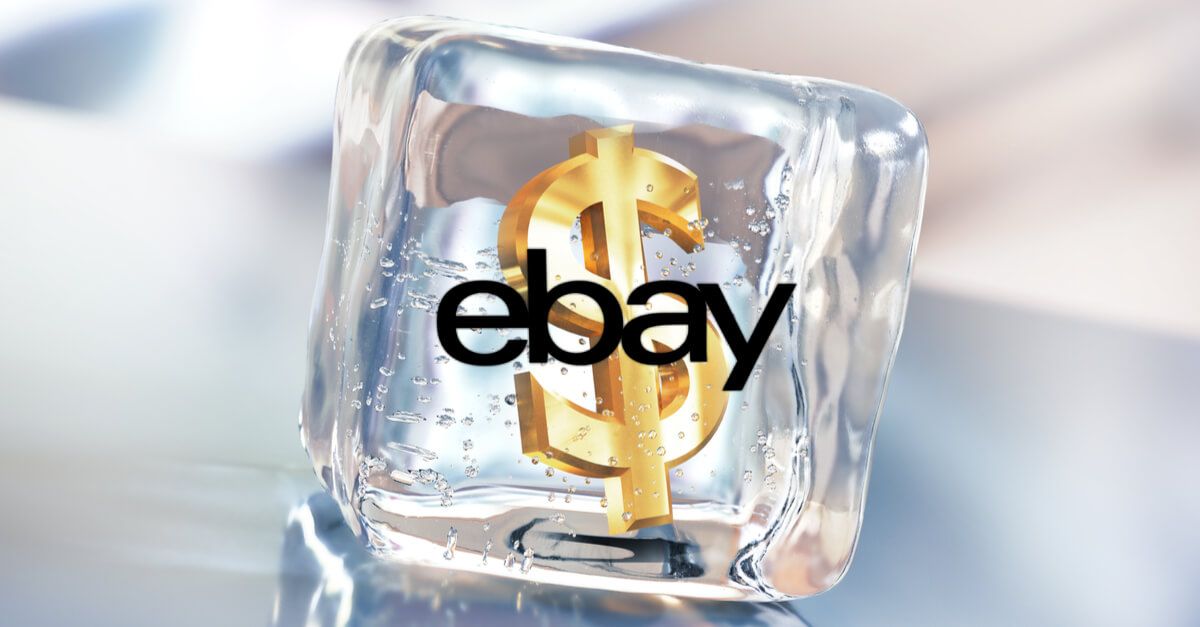 ---
UPDATE
Some sellers are receiving email updates indicating the problem as been resolved and the missing payouts should be arriving between 17th & 20th June.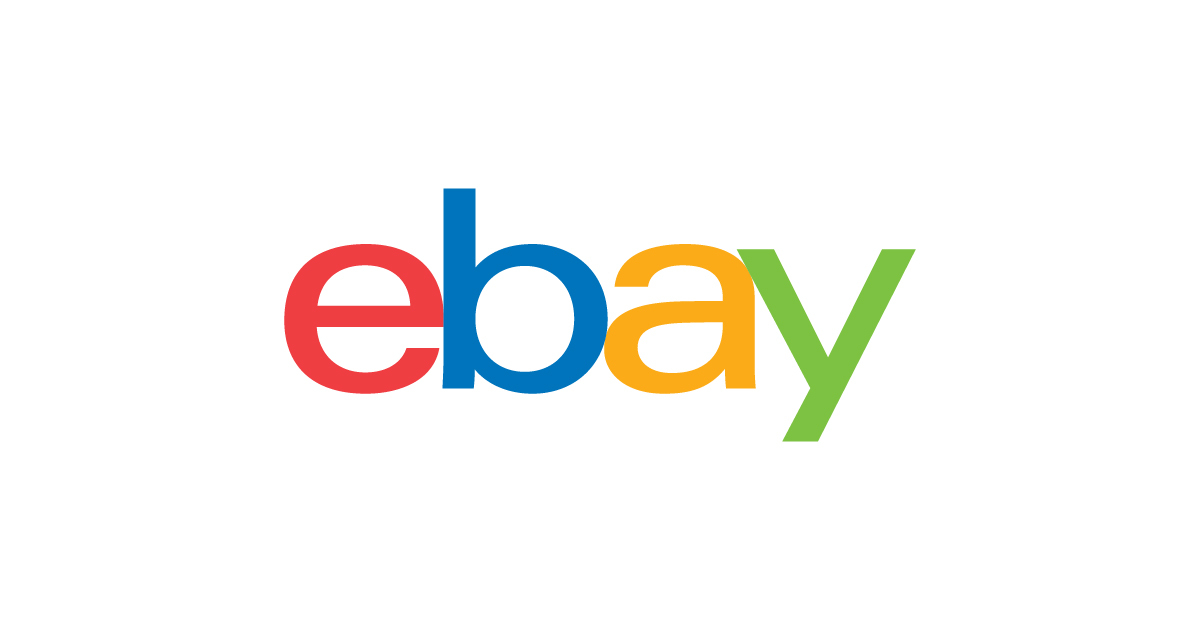 Payouts are expected to be paid between 17th & 20th June



Dear Seller,



There was a technical issue that delayed disbursement of scheduled payouts to UK sellers on the 14th and 15th June, 2022. This issue has been resolved and all payouts have been processed. Depending on your bank, it may take up to 4 business days for the funds to clear in your bank account and become available to you..



We apologise for any inconvenience.



As always, thanks for selling on eBay.



The eBay Team
eBay UK community staff have also confirmed the same.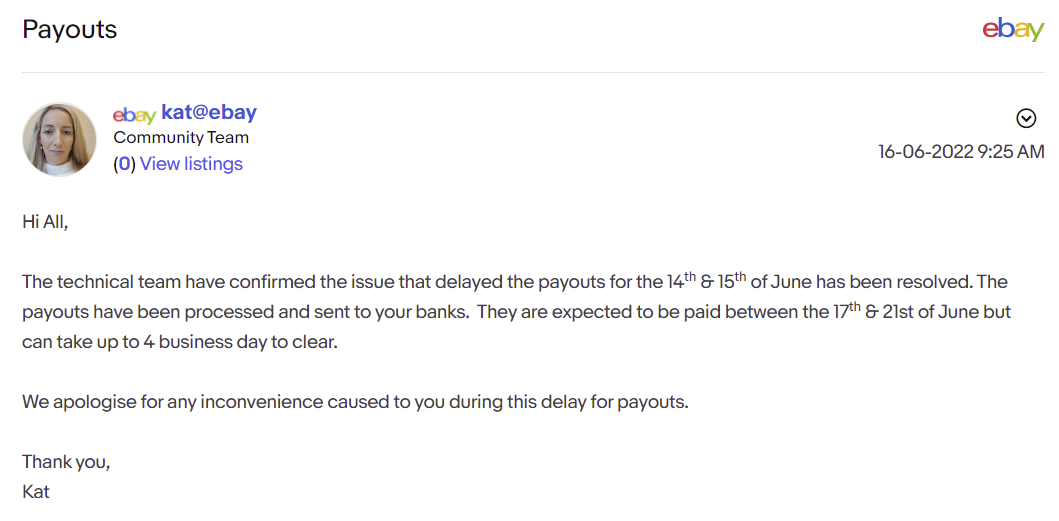 Sellers are starting to see money flowing to their bank accounts now, but many have noted the payments are coming from BANK GIRO CREDIT REF ADYEN N.V., not the usual FASTER PAYMENTS RECEIPT REF.EBAY.
I'm not very familiar with the UK banking system, but my understanding is Bank Giro (BACS) is an outdated slower method of transferring money, which suggests it was possibly used as a back up to push through payments when the main process using Faster Payments failed.
Some sellers are reporting today they have received the payout from the 14th and 16th, but are still missing the 15th.
I suspect the 14th and 15th were sent using BACS, so the payout for the 15th will likely show up in bank accounts on the 17th, but the payout for the 16th was processed as usual through Faster Payments so it has already hit accounts today.
While I'm happy to see the situation is starting to be resolved, there are still many lingering questions and concerns about eBay's response, or lack thereof, and whether or not they will offer any protection for late shipments or negative feedback.
eBay owes these sellers much more transparent communication about what happened, automatic protection for their accounts, and compensation or some kind of good will fee credit - at least that's what a business with integrity should do.
"Openness, honesty, respect and doing business with integrity drives our success." ~ eBay CEO Jamie Iannone.
---
UPDATE
It appears some customer service staff have not yet gotten the memo about this being a sitewide technical issue impacting all of eBayUK and sellers are still getting mixed messages. 🤦‍♀️
eBay's official position is that there will be no compensation offered, which is absolutely ridiculous in my opinion - the very, very least they could do would be to offer to credit shop fees for a few months.
Sellers impacted by this ongoing technical issue are in a major cash flow crunch because they can't use Managed Payments funds to pay for shipping labels - they must either pay for days worth of shipping costs out of pocket or risk late shipment penalties.
As an absolute bare minimum show of good faith, eBay can & must protect these sellers against late shipment defects & negative feedback if they are unable to ship on time due to eBay's Managed Payments failure.
Inexplicably, the eBayUK System Status page is still showing all green, no current disruptions or outages for payouts despite eBay support staff acknowledging there is in fact a widespread disruption in payouts.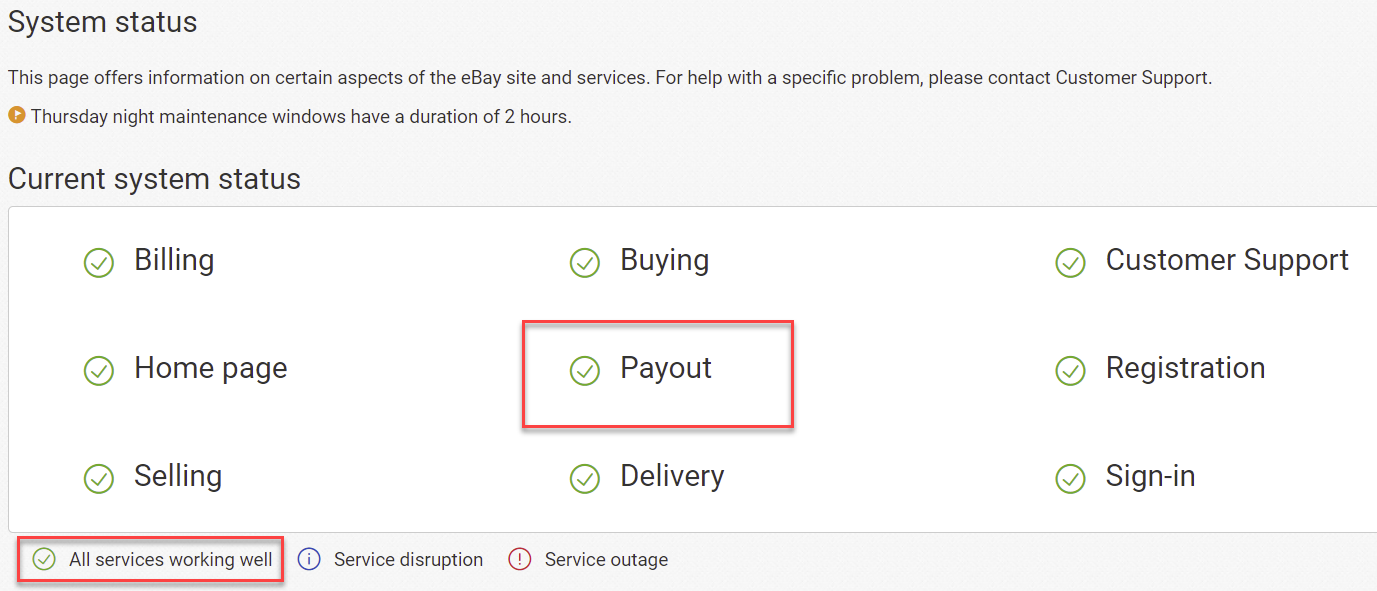 ---
UPDATE
eBay Community staff have at least finally acknowledged this as a technical issue to be escalated rather than giving the standard "0-4 day processing time" excuse, however there has still been no indication of when sellers can expect to receive their missing payouts.
After reviewing with payments the delay with payouts has been escalated to the technical team. They are currently working on a resolution and once we have an update on this I will post back here.
AskeBay on Twitter has also confirmed the ongoing technical issue though "multiple accounts" doesn't quite seem to project the urgency one would hope to see considering this appears to be impacting a large majority of UK sellers.
---
eBay sellers in the UK report payouts have not been processed for June 14th, 2022.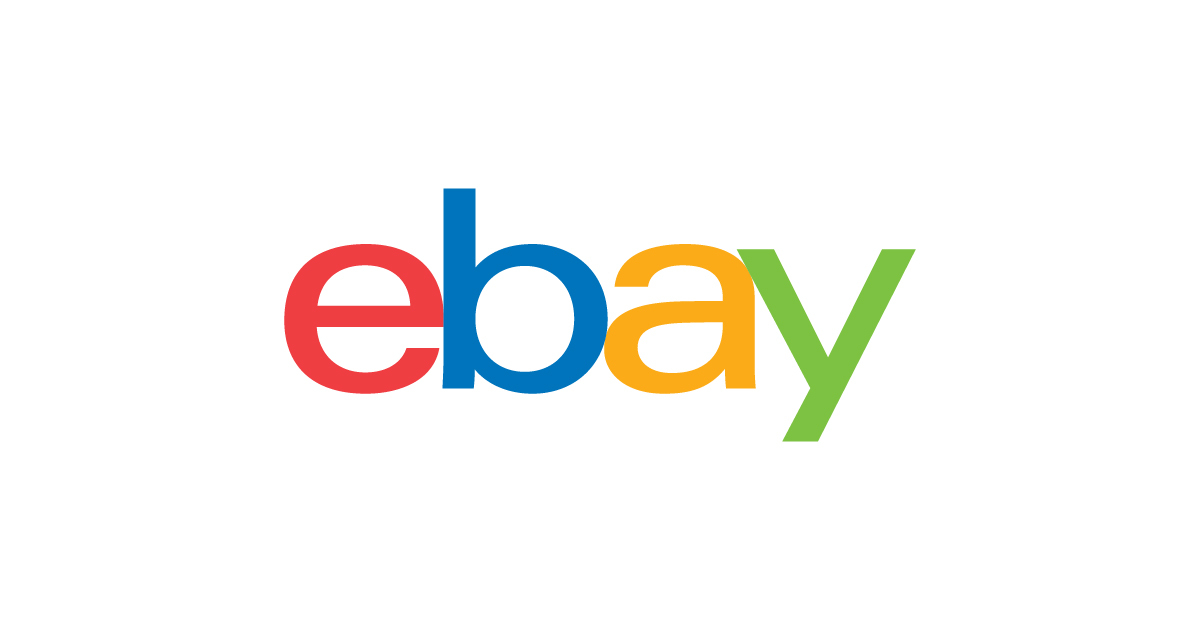 Has anyone else not received their payouts ? eBay denying that's there is anything wrong!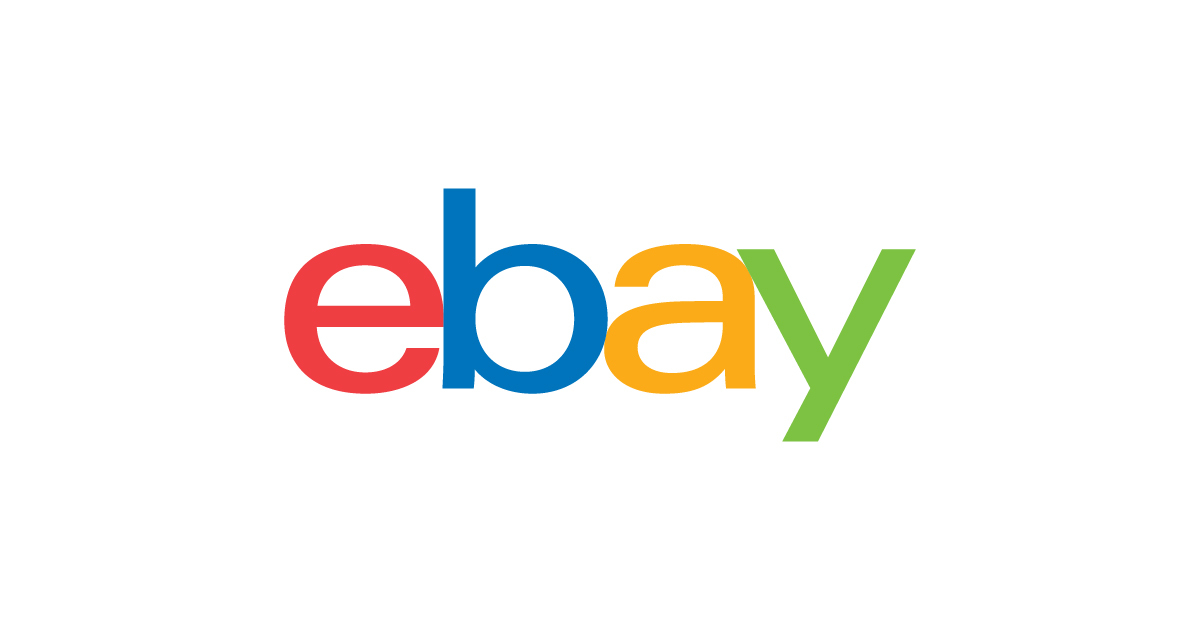 Anyones payment not cleard in thier banks today, i have 3 selling accounts and all 3 are normally like clockwork on a tuesday, anytime from around 10am - 2pm, sometimes later but always clear, not one payment from any 3 accounts have today.
I am on daily payouts (for over a year) and today is the first day that a payout hasn't gone into the bank on the same day it was sent. Usually in by 2pm, occasionally 4pm, but never this late. Just checked again and its not there.



I suspect it is eBay, not the banks.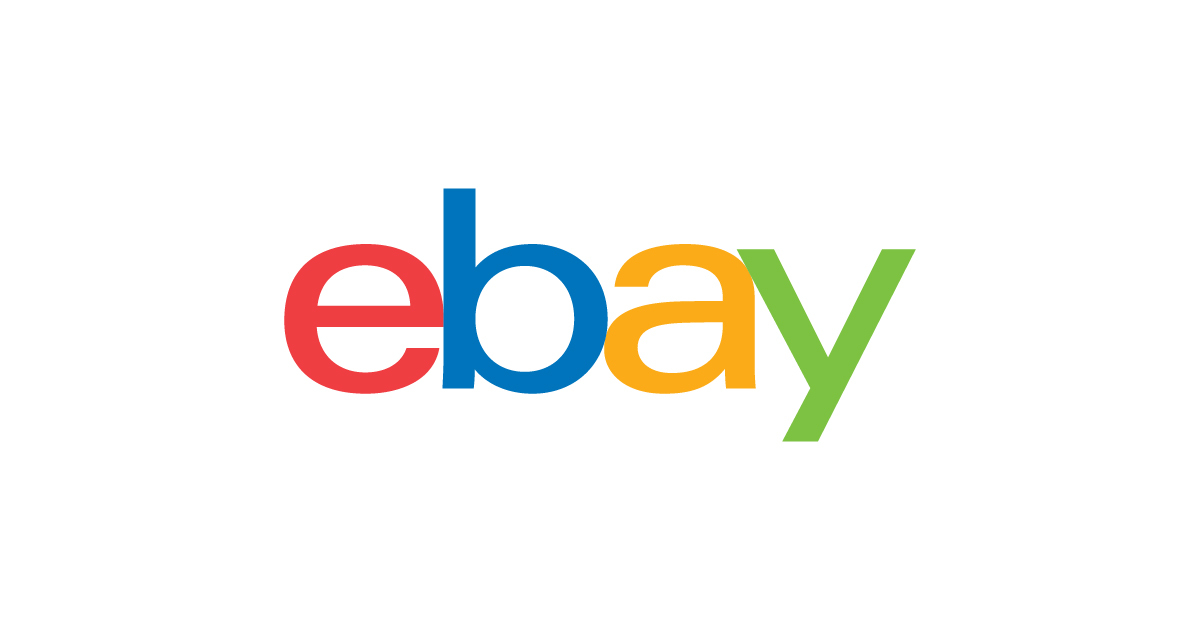 Why is it that Tuesday's payout is so slow arriving at the bank?,yesterdays payout arrived in good time but I'm still waiting for today's money.Anyone else having similar issues?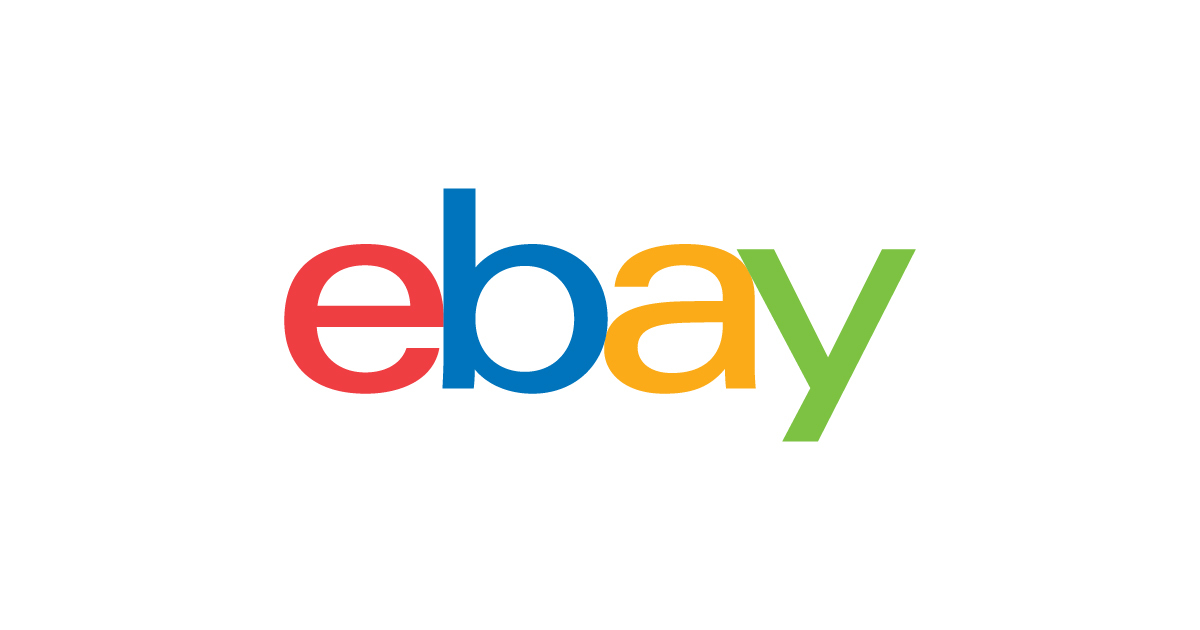 They're using the 0 - 4 day payout processing time clause to infer that the processing times are normal. They won't acknowledge a problem until it's been more than 4 days. I even saw Ebay tweet telling someone nobody else reported a pay-out issue. That's clearly a lie since there's multiple forum threads, live chat enquiries and tweets they must be aware of.



But as others, I've had daily pay-outs for a year and they came same day everytime, they've definitely cocked todays pay-outs up.



Let's just hope we get the money tomorrow, every day we don't get paid out, the more distruption it will cause for the customers. Sort it out please Ebay.
eBayUK community staff did respond to at least one thread on this issue, but didn't have anything helpful to add except to say they've passed it on to the appropriate team.
Sometimes there can be delays with funds going into bank accounts throughout the day but we will get this checked. Its still possible to receive funds this evening.



In the meantime I have reported your examples to payments to review.
---
As has been noted with previous payout delays, eBay seems to struggle with payouts particularly on Tuesdays, which is the one day of the week that all schedules (daily, weekly, biweekly, or monthly) have a payout.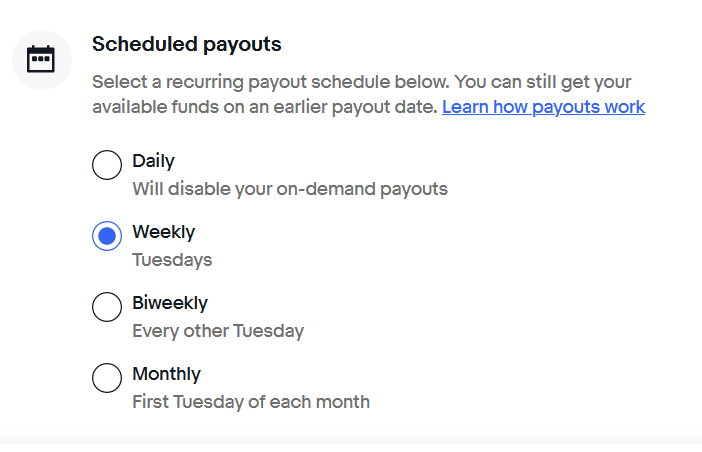 ---
I'll update as more information becomes available. In the mean time, if you're missing a payout from today, let me know in the comments below!
---