eBay Workforce Diversity & Corporate Culture
eBay's latest Diversity Report shows the company has gained ground on gender diversity, but is still lacking in representation for Black and Latinx employees, especially in technical and executive roles.
According to the Silicon Valley Business Journal:
Women comprised 34% of the e-commerce company's leadership last year, up from 29% the year before. The proportion of tech workers at the company who are female rose to 26% from 24% over the same time period.



Overall, 41% of eBay's global workforce last year was female, up from 40% the year before.



By contrast, the representation of Blacks at the company remained extraordinarily low. Just 2% of the company's leadership and only 1% of its tech workforce were African-American last year, the rates as the year before. Overall, 4% of the company's employee base last year was Black, up from 3% in 2020.



Similarly, Latinx people continued to comprise a small fraction of eBay's workforce. Worse, that fraction declined in 2021, falling to 7% from 8% the year before.



Some 4% of eBay's leadership was Latinx, up from 3% in 2020. Just 2% of its tech workers were Latinx, the same as the year before.
---
In what is very likely related news, I noticed today that eBay has added a new Culture & Workforce page to their corporate site, extolling all the perks of life at eBay in an effort to woo job seekers to the company.
We aim to bring more people to join eBay from different communities around the world, so we can build innovations and new product experiences that are better attuned to our customers'needs...



...Diversity, Equity and Inclusion (DE&I) is core to who we are and the cornerstone upon which our business is built. Our purpose makes us unique — and drives us to create opportunities in an open marketplace for everyone, regardless of who they are, how they identify or where they are in the world...



...As part of this experience, employees and leaders can explore various development paths to support them on their career journey. Employees can work on diverse assignments and projects while at eBay to further hone their skill sets, and partner with leaders and other colleagues to receive coaching and mentorship...



...Employees can access a wide range of benefits to support their physical, emotional and financial well-being, including comprehensive health insurance offerings, retirement plans and paid time away from work.
---
eBay's corporate culture has been under scrutiny recently, particularly after a shocking stalking and harassment scandal targeted critics of the company in 2019.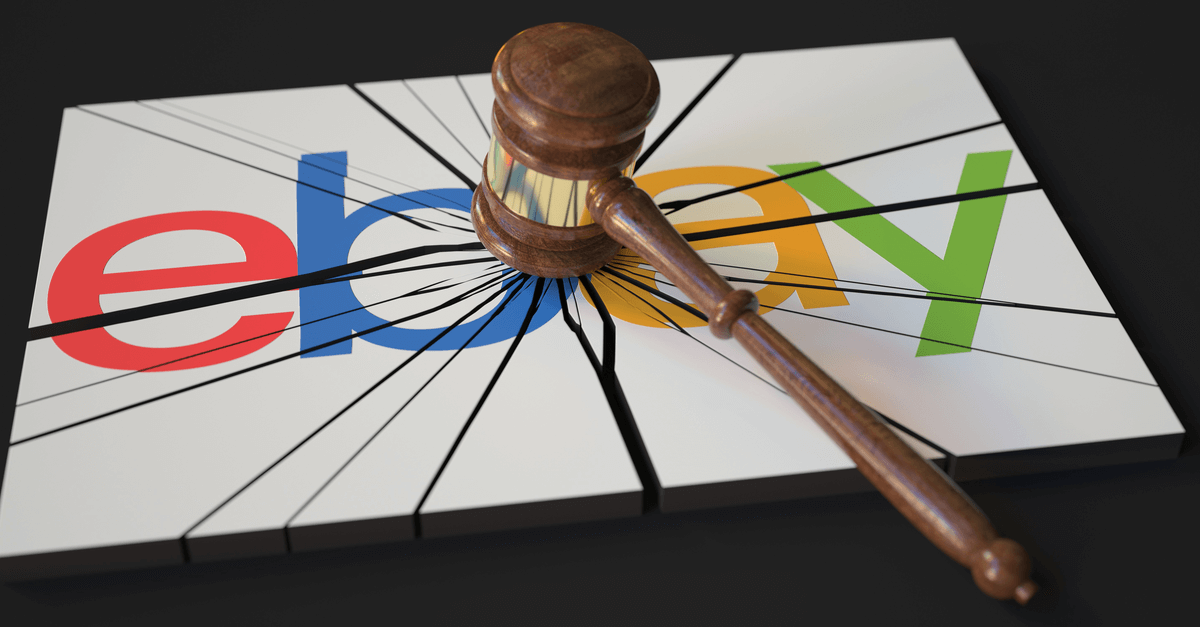 At his sentencing, former eBay security manager Philip Cooke tried to use alcoholism and a "culture of heavy drinking at the company" as a mitigating factor for his criminal behavior.
Ex-CEO Devin Wenig (who was not named in the criminal case, but is named in the civil case still awaiting settlement or trial) apparently has no remorse for the cultural tone he set during his tenure and can still be found joking about 9 AM tequila shot "smoothies" on Twitter.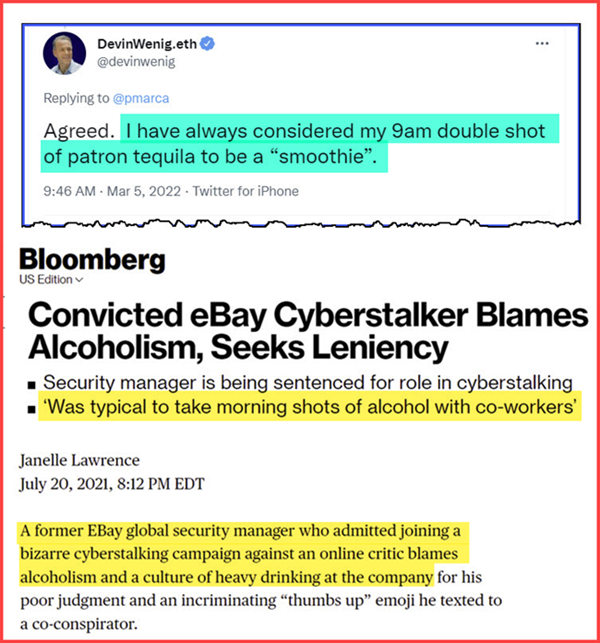 ---
Current CEO Jamie Iannone is in the unenviable position of not only navigating leading the company with his own vision, but also cleaning up the mess left by his predecessor that tarnished the company's image both internally and externally.
On that note, a bit of advice Jamie - maybe the recruitment pitch shouldn't use a stock photo of employees hanging out on the patio at on-campus bar Walker's West (Wenig's vanity project to recreate his favorite bar in New York)?

I know it's a historical building, so you can't tear it down, but publicly committing to convert it back to its previous productive use as office space would be a good start to what I'm sure is a multi-year journey of corporate culture rehabilitation.
---