eBay USPS Ground Advantage Causes Confusion & Concern
UPDATE 7-10-23
eBay sellers who use the QR code option for labels are running into problems with USPS scanners not recognizing the codes for Ground Advantage.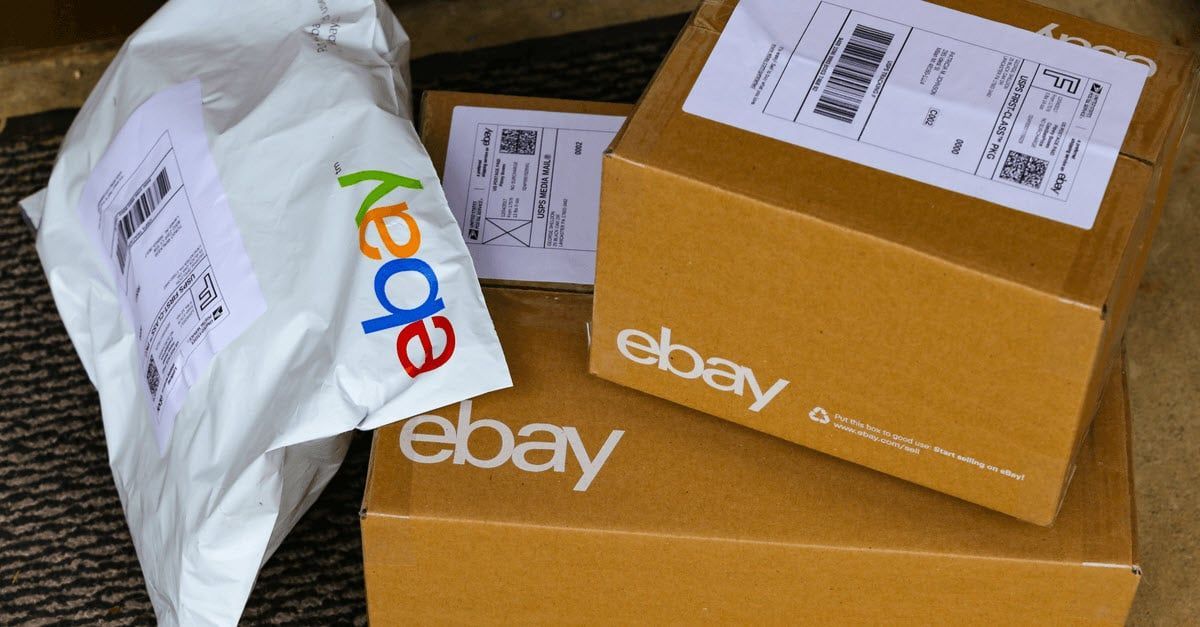 ---
UPDATE 7-9-23
USPS Ground Advantage is now live! The listing form on the seller side does not appear to be updated yet - it is still showing USPS Parcel Select/Ground Advantage and the estimated price ranges shown to the seller are still reflecting the old Parcel Select pricing.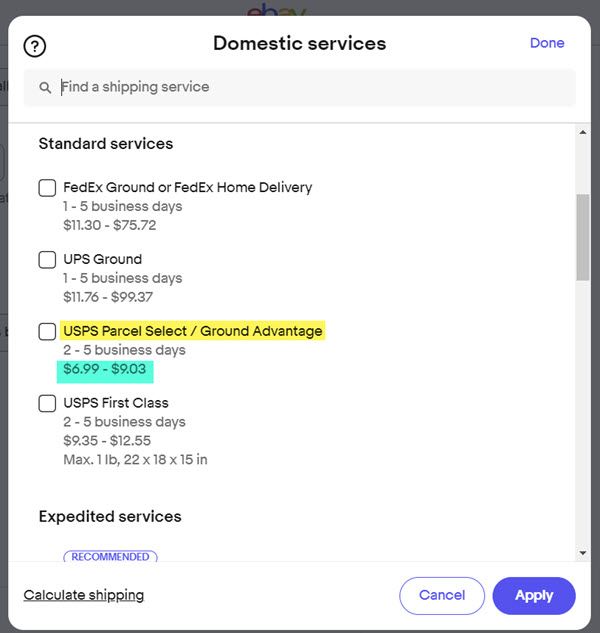 However, the eBay shipping calculator does appear to be accurately reflecting the new pricing and showing it to buyers correctly on the listing page.

Sellers are understandably confused and concerned at the higher rates still being shown in the listing form, and hopefully eBay will correct that soon as well, but at least the correct rates are being shown to buyers and charged at checkout.
---
UPDATE 7-5-23
eBay has added USPS Ground Advantage as an option for sellers to start switching their listings over ahead of July 9th.
NOTE: If you choose this option to switch shipping methods before July 9th, the pricing being shown will be current/existing USPS Parcel Select pricing, not Ground Advantage pricing.
The Ground Advantage pricing will automatically update and go live on July 9th.
When selecting shipping methods, the option that previously said USPS Parcel Select now says USPS Parcel Select/Ground Advantage.
Some sellers indicate their listings that use USPS Parcel Select are already automatically being switched over, per eBay's announcement.
Sellers who need to manually change their listings with First Class package or Retail Ground shipping can either edit listings individually or use the bulk editor or business policies to start updating those methods to the USPS Parcel Select/ Ground Advantage option which will automatically switch to just Ground Advantage on the 9th.
---
eBay announced the rollout of the new USPS Ground Advantage shipping service this week, but the wording of the announcement left sellers confused and concerned about what changes they would need to make to their listings and when.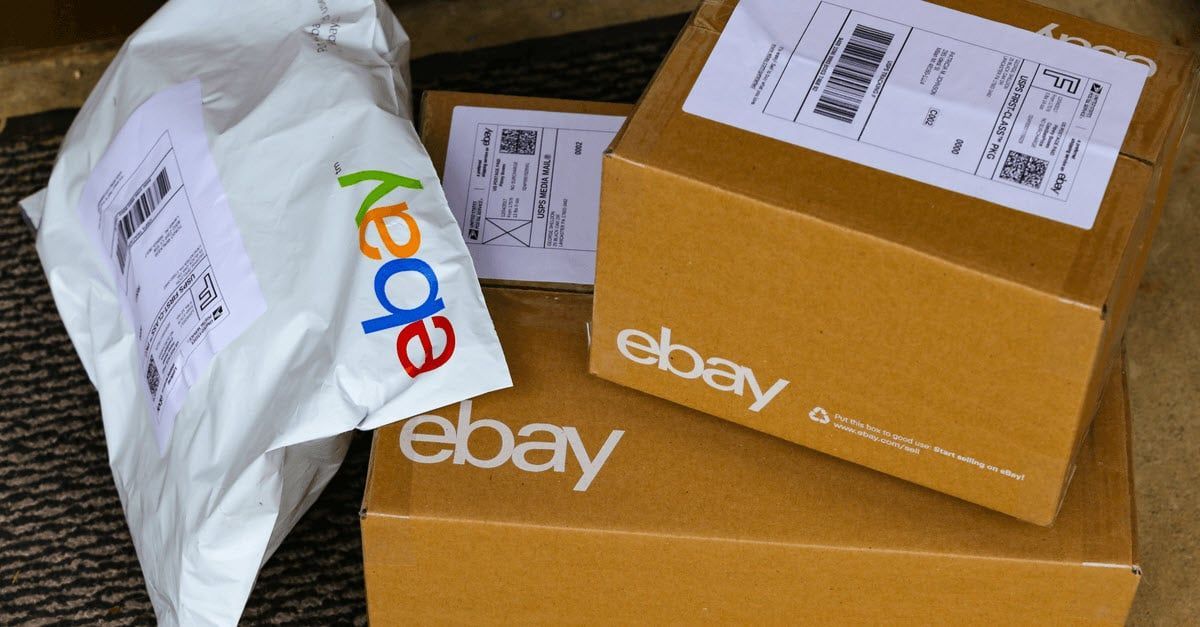 USPS Ground Advantage consolidates First Class Package, Retail Ground, and Parcel Select Ground into one service, so seller who used those other services will need to update their listings to the new service one it goes into effect July 9.
You might think eBay with their technological and financial resources could figure out a seamless way to make this transition automatically, like many other platforms are doing - but you would be wrong.
Confusingly, the announcement said listings with Parcel Select ground would be automatically updated, but First Class Package and Retail Ground would not.
Updating your listings on eBay

Listings with Parcel Select Ground will automatically be updated to reflect USPS Ground Advantage as the shipping service.
Only First-Class Package services are moving to Ground Advantage. First Class Mail for letters and envelopes will remain unchanged.
If you ship with First Class Package, you will need to update listings to USPS Ground Advantage over the next 30 days. Business policies will also need to be updated.
If you ship letters and envelopes with First Class Mail, no changes will be required.
Listings with Retail Ground will need to be updated to USPS Ground Advantage.
Many sellers immediately questioned why eBay couldn't automatically update all services if they have the ability to update one - but the confusion didn't end there.
Why can't it switch it automatically? Ebay has no problems when it comes to raising their fees, and charging sellers the new fee percentages automatically.
eBay community staff responded to a question about how the automatic switchover would work if a seller had more than one shipping service selected, initially saying they would need to manually update in that scenario.
Question for eBay kyle@ebay : If a biz policy or listing offers Parcel Select along with a non-affected service like Priority Mail, will Parcel Select still be automatically updated to Ground Advantage per above FAQ?



Is it correct to assume that Parcel Select being the "sole" shipping service means the sole non-affected service as related to First Class, Parcel Select and Retail Ground? Or does it have to truly be the only service with no other non-affected services (USPS Priority, UPS Ground, FedEx Ground, etc) offered in the same listing/policy?
Kyle@eBay responded on June 27 saying:
That's a good question. At this time, it does truly need to be the sole shipping service in order to be updated automatically. We're working to get further updates on this working when other shipping services are offered on the listing.
That created even more questions with sellers requesting to have the announcement updated because it did not include the information stating Parcel Select would need to be the sole shipping service to be automatically updated.
After seller pushback, Kyle did eventually come back with an "update" saying Parcel Select does not in fact have to be the sole shipping method - considering the wording of the announcement, and that previous posts about the topic where unpinned or edited, it's likely the announcement was correct all along and eBay staff simply gave out incorrect information to begin with.
I have just received word that this has been updated! Previously, it was set up where Parcel Select was required to be the sole service offered, in order for eBay to automatically update the listing to reflect Ground Advantage. This is no longer the case. Now, your listing CAN offer multiple shipping options, and still have Parcel Select automatically updated to Ground Advantage.
Other sellers discussed the lack of assistance from eBay on First Class packages, trying to find the easiest way to update thousands of listings before the deadline.
Many sellers may not remember which listings have which shipping methods and since eBay will not alert them to which listings specifically need to be "fixed" this could be a very cumbersome process for those who don't use shipping policies.
After one seller expressed through frustation with the confusinng and conflicting information being provided, eBay community staff chimed in with an ill-timed and not well received attempt at humor.
After reading through this thread, I've decided to just write "Train Wreck at eBay" on July 9 on my calendar.
Elizabeth@ebay responded with a snarky comment and smiley emoji:
Technically it's train wreck on August 8th, since you have 30 days to update 😁
Sellers were not amused
Great, I'll just plan to take all of August off then.
We don't appreciate this humour about the situation.
I don't either, that's ebay officially stating now that they know this will be a train wreck and they have no plan to change or help. Lets see how ebay feels when sellers just pull the plug and quit here because of the mess. At some point many of us are going to have no choice, its coming.
I agree, Elizabeth is not being in tune how bad this is. I left a message on the thread stating this will cost me $2-3K to make my 4200 changes. No joke to me. All of my 8 employees will be involved, wasting productive time doing something that eBay could do as they are doing the change on one type only of First Class shipping. Feels like eBay need to punish the people that pay them, the Sellers.



Elizabeth this is not the time for nice nice. Its the time for eBay to get off their collective butts and do something right for a change and get off the how can we find another way to increase revenue. The quest for revenue will eventually be the quest for bankruptcy.
All of our listing have multiple shipping services. We sell computer parts and our customers, mostly companies, need parts shipped in various ways. We will have to go and do most of our 4200 listing manually. I tell people, eBay is 10% of our business and 90% of our problems. Yes it will be a train wreck for sure.



Elizabeth is being a little glib with how bad this will effect the Sellers, not the change in the shipping service, with the process to get the new service to work and not cost lost sales, which it will.
I would encourage everyone as frustrating and time consuming as it is, to flood ebay with calls over this and keep pressing it here in the forums. This has to be heard, clearly the ones working for ebay and responding here do not understand what were up against.



Its either that or ebay can say goodbye to a ton of sellers and business's. Yes this is a dumb USPS change and not the fault of ebay, but the fact they wont make this a automatic rollover in their shipping system is on them. It's not over yet so keep fighting.
I'm the OP on this thread, and after reading all the responses (93 at the moment), from both eBay and users, I have actually become glad that I will be traveling and/or out in the woods from July 7 through August 12.



No sales or money, but...



I won't have to worry/strategize about revising all my Shipping sections based on the drip, drip, drip of [sometimes confusing] information from eBay about this change.



By August 13, the dust from the "train wreck" should (I hope) have settled.



Note: I find it slightly concerning that yesterday (6/29) there was a thread by eBay about the change pinned to the top of the Shipping board, and today (6/30) that thread is gone.
---
Confusion about the new shipping method isn't exclusive to eBay - USPS themselves posted an alert after experiencing issues with First Class packages incorrectly displaying as USPS Ground Advantage in their PostalOne! eVS application before the change goes into effect.
The United States Postal Servicehas identified multiple issues inside the PostalOne!System's eVS application after the June 25, 2023 release.



The Manifest Summary, Sampling Summary and Adjustment Summary Pages are incorrectly displaying the mail class as USPS Ground Advantage instead of First-Class Package Service. (Ticket number #7779925)



Resolution –The Manifest Summary, Sampling Summary and Adjustment Summary Pages will display First-Class Package Services through June and USPS Ground Advantage in July.



Manifests with any First-Class Package Service packages with weights between 15oz to 15.999 oz submitted for mailing date between June 25, 2023, and July 9, 2023, are going to manifest error. (Ticket number #7781964)



Resolution –First-Class packages will no longer go to manifest errors and any packages that remain in manifest errors will be handled in reconciliation.



The incorrect packaging reports contain samples for First-Class Service Packages that have pending assessments for Non-Standard fees for mailing dates between June 25, 2023 and July 9, 2023. (Ticket number #7781964)



Resolution –The incorrect packaging report will no longer contain First-Class Service Packages that have pending assessments fees prior to July 9, 2023. A data repair will remove all pending fees assessed in error.Ticket numbers have been assigned to track these issues.



Our IT teams are currently investigating the issues and plan to resolve these issues on July 2, 2023. Display issues on other eVS reports related to USPS Ground Advantage instead of First-Class Package Service, will be resolved as a part of the July 9, 2023 Release
---
What are your plans for making the switch to USPS Ground Advantage on eBay and how are other marketplaces handling the change? Let us know in the comments below!
---