eBay Wins USPS Award For QR Code Shipping Labels
The US Postal Service has named eBay the winner of the WestPac Area Shipping and eCommerce Innovation Award for their collaboration on QR code based shipping label technology from Label Broker
The U.S. Postal Service (USPS) today recognized eBay for mailing industry innovation and industry best practices at the largest annual trade show in the country for the mailing industry. The award was presented to eBay during the final day of the National Postal Forum, held this year in Phoenix, and was among 12 companies recognized nationwide...



...Global e-commerce leader eBay received the WestPac Area Shipping and eCommerce Innovation Award. With headquarters in San Jose, CA, eBay connects millions of buyers and sellers in 190 markets around the world.



In line with efforts to drive growth and ease of use for sellers of all types and sizes, eBay partnered with the Postal Service to leverage the Label Broker solution. Label Broker allows sellers to create a QR code and print shipping labels at any USPS location or through a printer connected to a usps.com web browser.



This solution not only resolves individual challenges such as not having a printer, but also provides general convenience and cost savings. Due to significant adoption of this program among their seller base, eBay plans to continue to invest in making their label experiences more convenient throughout the eBay site in 2022 and beyond.
Hopefully those plans to invest in making the QR label experience more convenient will also address technical issues that have left some seller stranded when QR codes generated by the system were not recognized as valid once they arrived at the post office to ship their packages.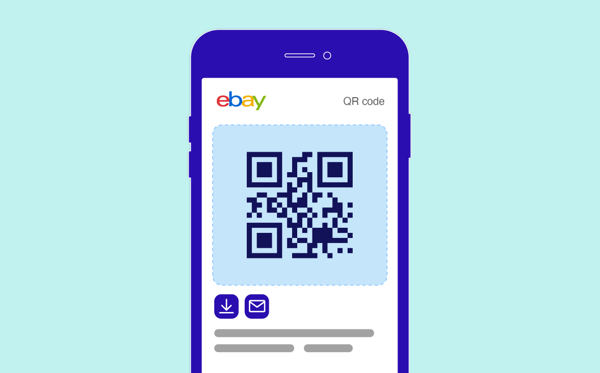 ---
Have you used the QR code shipping label option on eBay? Let us know about your experience in the comments below!
---