eBay Shipping Label QR Codes Not Valid
UPDATE:
One seller reports having this issue with QR codes for UPS labels as well, so it does not seem to be specific to just one carrier.
And Tyler@eBay has added this issue to the ongoing list of technical problems, with the following trouble ticket information to use when reporting the issue to customer support.
Shipping QR code error - QR code won't work with shipping carrier



Reference ID: ALERT12902



Provide Seller ID:
Provide Item number:
Provide Screen shot: QR code or error on USPS
---
Sellers are reporting problems with QR codes for eBay's printerless shipping labels.
If you're not familiar with QR codes for shipping labels, here's how it's supposed to work: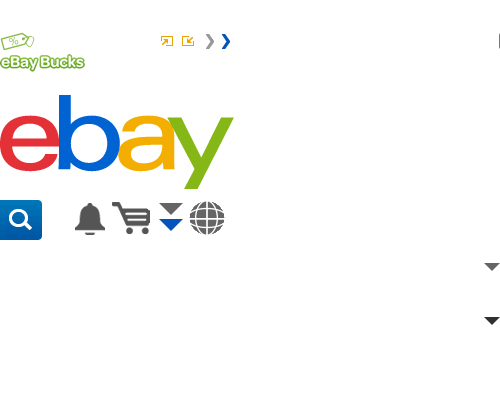 Whenever you purchase a label through eBay Labels, a QR code will be automatically emailed to you. When you drop off your package with a participating carrier, you can use an in-store self-service station to scan the code and print the label, or have an associate do it for you. It's quick, easy, and helps save money since you won't need to use your own printer, ink or labels.
Some sellers say some QR codes are suddenly not being recognized by USPS, which poses a huge problem for those who do not have access to a printer and rely on this service to print labels.
I have been purchasing shipping via ebay and downloading QR codes to take to USPS to print the label since this option began. Suddenly this is no longer working.



I sold two items. For each one I purchased a shipping label via ebay, and downloaded the QR code (like I have done MANY times before). I packed up the items, and took them to USPS, went to the window for QR code to be scanned, and the label printed. NEITHER worked. The employee said the code was invalid.
So I'm not the only one having this issue! Talked to a chat agent on Friday. They said they knew and would be fixed within 24 hours. Went to post office again on Saturday, no dice. I'm just not gonna waste another trip to post office, so I'm gonna get the labels printed somewhere on Monday and then drop them off.
I am having the same problem. I had 2 QR codes get rejected on Friday, 3 items scanned ok. I cancelled the 2, re-printed, and those too were rejected plus 3 more. I don't have a printer either but I managed to print at Fedex, hoping to try the labels on Monday. I have 3 more items that I am not sure if I should pay at home or bite the bullet and pay at USPS. This is annoying. I will update on how the labels turn out tomorrow.
Have items that I've sold and need to ship out. Get to post office with QR CODE for label and post office says no label available? Anybody else having this issue? Have no computer or printer is there another way around this??
Yes. I purchased a label yesterday for shipping out today. Managed to make it to my local PO about 10 minutes before closing, and the QR code did not work at either scanner. I snapped a photo of the error I was able to send the buyer, but am in the same situation. Sounds like it was not an issue with the PO's network.
Same ebay QR code no label available issue yesterday with three packages at the local USPS. These QR codes failed again today, so labels had to be printed out. Both Postal Clerks stated that this is a problem with ebay. In the past year plus, only one QR code failed out of at least hundred until yesterday. Can anyone confirm that ebay is at fault or is the problem with USPS? These QR code failures has been a waste of time and frustrating... to say the least. Hope ebay is looking into this!
---
There has been no official response or acknowledgement from eBay yet and of course, as usual, the system status page shows no outages or disruptions to shipping.
When you choose the QR code option, eBay does also email a copy of the label for you to print if needed, so that may be a possible workaround for some sellers - however, that doesn't help sellers who only use their phones or don't have access to a computer or printer.
I'll update as more information becomes available, in the mean time - if you're experiencing problems with eBay shipping labels, let us know in the comments below!
---