eBay Updates Payments TOS For US, UK, Canada & Australia May 2023
eBay has updated the Payments Terms of Service for US, UK, Canada, and Australia, but curiously has only made announcements for UK and Australia so far.
At eBay, we're committed to making our policies clear and our services easy to use. We're letting you know that we're updating our Payments Terms of Use, effective 14 May 2023.



These updates clarify, for example, how we work with our affiliates and third parties to bring payment services to you, and explain how we collect outstanding fees and selling costs. We've also included details of how we share information with our affiliates and third parties to comply with applicable law.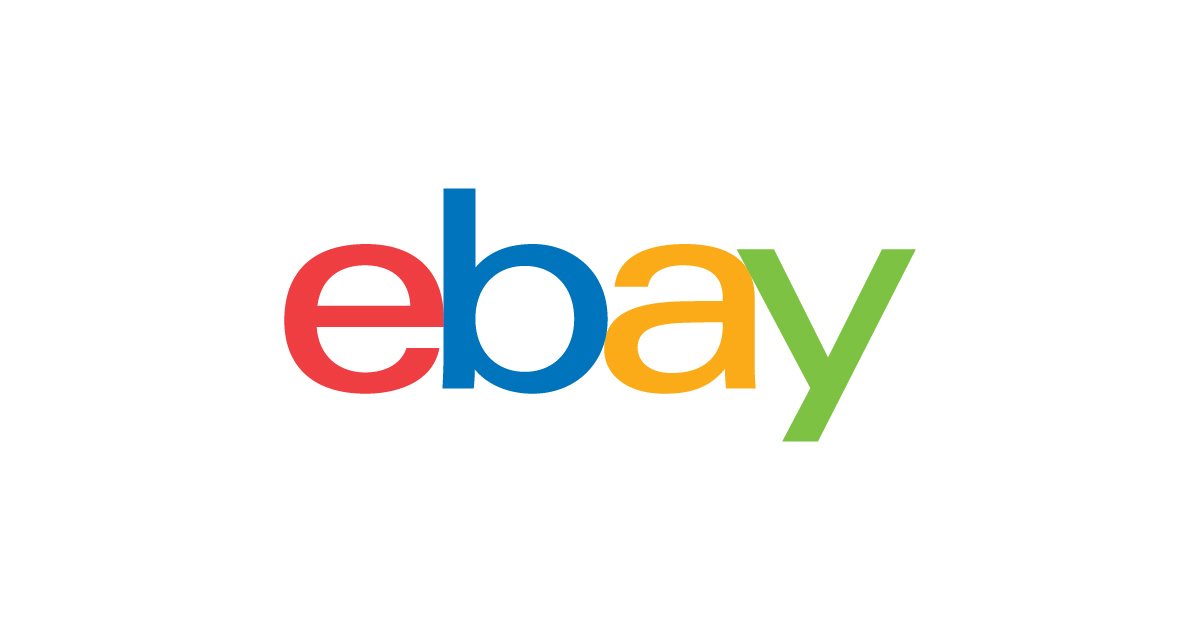 As part of our ongoing commitment to making our policies clear and our services easier to use, we're updating our Payments Terms of Use, effective from 14 May 2023.



These updates clarify how we work with our affiliates and third parties to bring payment services to you, and explain how we collect outstanding fees and selling costs. We've also included details of how we share information with our affiliates and third parties to comply with applicable law.



If you're a seller based in the United Kingdom, Jersey, Guernsey or Gibraltar, eBay Commerce UK Ltd. will replace eBay S.à r.l. as the payment entity responsible for your payouts from 1 June 2023. This will not impact your payments, payout schedule, or the currency in which payouts are sent to your bank account.
It looks like mostly minor changes, with the change from eBay S.à r.l. to eBay Commerce UK Ltd as the payment entity for the United Kingdom, Jersey, Guernsey or Gibraltar being the most significant.
For all sites the new terms are effective from March 14, 2023 for sellers who accept these Payments Terms of Use during new seller registration or otherwise on or after that date; or from May 14, 2023 for all other sellers.
As always, I recommend reading the full terms and conditions for yourself, but here are a few of the most important changes I found:
Notice of switch to eBay Commerce UK Ltd
ECUK ebay.co.uk United Kingdom, Jersey, Guernsey, Gibraltar (references made herein to the "United Kingdom" are deemed to also include Jersey, Guernsey or Gibraltar for the purposes of these Payment Terms of Use)* VI. ADDITIONAL PAYMENT TERMS FOR SERVICES PROVIDED BY eBay Commerce UK Ltd.



If you reside or are established in the United Kingdom, ECUK is replacing eBay Sarl as your Payout Entity. For most sellers this change is effective June 1, 2023. As of this date, your funds will be disbursed to your Linked Financial Account by ECUK, instead of eBay Sarl.



To ensure a smooth migration, the change date may vary for some sellers. We will notify any such sellers via email with two (2) months prior notice about their alternative change date. If you do not hear from us, June 1, 2023 is your applicable change date.
---
Added language indicating there may be the ability to split payouts between multiple bank accounts in some countries.
If you reside in an Additional Country and we offer you the option to receive payouts to more than one Linked Financial Account, we will allocate your payouts among your Linked Financial Accounts in conformity with your instructions.



By adding a Linked Financial Account to your eBay account, you represent and warrant that you are the lawful owner of, or have the lawful right to use, any Linked Financial Account you associate with your account.



In certain circumstances, we may permit you to direct payouts to a Linked Financial Account owned or controlled by your legal representative. If you elect to receive payouts to a Linked Financial Account owned or controlled by a legal representative, you represent and warrant that the legal representative has the authority to receive payouts on your behalf, and you fully release us from any and all liability for losses you may sustain arising from disbursements made by us to the legal representative under these Payments Terms of Use.
---
Added additional clarifying language about how eBay may share your information with 3rd party.
Old version:
We may use third-party payment services providers to assist us in providing Managed Payments (such as companies that process payments and disburse settlements, perform risk assessments or compliance checks, verify identity, or validate payment or settlement methods), and we may process your data and transfer it to these third parties.



You hereby explicitly consent to: our use of such third-party service providers, the outsourcing of services to them, and the related transfer and processing of data. Where applicable so we can provide you with Managed Payments, you hereby waive any professional secrecy rights. Regardless of whether we use third-party service providers, the appropriate eBay Payment Entity remains responsible to you for the performance of the services contemplated under these Payments Terms of Use.
New version:
We may use our Affiliates or third-party service providers (for example companies that process payments and disburse settlements, perform risk assessments or compliance checks, verify identity, or validate payment or settlement methods) in different locations to assist us in providing Managed Payments.



Our Affiliates or third-party service providers may further outsource the services to other eBay Affiliates or third-party service providers. In this context we may transfer your data to such eBay Affiliates or third-party service providers to whom services are outsourced.



At times, we may communicate to you through the eBay Affiliate which provides the eBay Services to you. For example, our Affiliate may notify you of a hold or other restrictions taken on your account. As relating to outsourced services, you hereby explicitly agree to our use of such eBay Affiliates or third-party service providers to assist us in providing Managed Payments and the outsourcing of services in relation thereto (including the right to sub-outsource), and you accept that the obligation of secrecy does not exist with respect to the related transfer of data (e.g. contact details, account information, sales related information) to such eBay Affiliates and third-party service providers.



Our Affiliates and third-party service providers are either subject by law to a professional secrecy obligation, as provided by the law applicable to the eBay Affiliates or third-party service providers, or will be contractually bound to comply with strict confidentiality rules. Customer data transferred in accordance with these purposes will only be accessible to a limited number of persons within the relevant eBay Affiliates or third-party service providers, on a need to know basis.



Regardless of whether we use eBay Affiliates or third-party service providers, the appropriate eBay Payment Entity remains responsible to you for the performance of the services contemplated under these Payments Terms of Use.



In conformity with our User Privacy Notice, we may also share information collected by us pursuant to these Payments Terms of Use with our Affiliates as necessary to enable your continued use of our Payment Services and the eBay Services. Please view our User Privacy Notice for more information on the collection and processing of personal data, including details on processing purposes and legal bases under applicable data protection laws.
This one is particularly concerning to me. The more third party services that get involved, the more risk there may be for data breaches that could compromise your personal identifiable information - like what has happened in the Eye4Fraud data breach (not related to eBay).
---
Collections for amounts you owe
Added language to specify eBay can collect for amounts you owe them or third party service providers, specifically calling out shipping.
Old version:
You authorize us to collect from you any amounts you owe us or our Affiliates (in particular the Affiliate which provides the eBay Services to you) under these Payments Terms of Use, the User Agreement, any other service contract, policy, agreement or as required by law (referred to as "Owed Amounts").
New version:
You authorize us to collect from you any amounts you owe us, our Affiliates (in particular the Affiliate which provides the eBay Services to you), or third parties who, as separately authorized by you, provide services to you in connection with your use of the eBay Services (such as shipping carriers), under these Payments Terms of Use, the User Agreement, any other service contract, policy, agreement or as required by law (referred to as "Owed Amounts").
---
Add Section On Financial Regulations Consent
There is no old version for this section, just new text regarding new financial regulations in various countries, like the INFORM Act in the US, the Digital Services Act in Europe, etc.
eBay Sarl will share information you provided to eBay Sarl with our Affiliates or third parties only for the purpose of such Affiliates and third parties assisting us in providing Managed Payments as described in Part I, Section 8 (Third party Providers), or in accordance with the following consent.



You expressly consent to eBay Sarl sharing your information with our Affiliates or third parties under the conditions and for the purposes as described below. By sharing this information, we and the respective Affiliate will be able to comply with applicable law. This will allow us and our Affiliates to continue to provide our services to you.



We may share your information with eBay GmbH or the eBay Affiliate which is providing the eBay Services to you according to the User Agreement, to the extent these eBay Affiliates are required to obtain such information from you under the Digital Services Act (Regulation (EU) 2022/2065 of the European Parliament and of the Council of 19 October 2022 on a Single Market For Digital Services and amending Directive 2000/31/EC).



The Digital Services Act obligates platform operators like eBay to obtain and validate certain information from professional sellers offering goods and services to consumers in the EU. Such information can among others include identification information about you (including for example a copy of your identification document or an equivalent electronic document), information on your account with us (including information related to your Linked Financial Account), as well as the results of any verification of such information performed by us.



We may share with eBay GmbH (the entity providing the eBay Services to customers in the EU under the User Agreement) your Linked Financial Account information and the total amounts paid to you in a given quarter including amounts withheld for fees and taxes, as well as any other information about you to allow eBay GmbH to comply with its obligations under the EU DAC7 tax directive (Council Directive (EU) 2021/514 of 22 March 2021 amending Directive 2011/16/EU on administrative cooperation in the field of taxation). Under this directive as transposed into national law, eBay GmbH is required to collect customer information for certain sellers and report this to EU tax authorities.



We may share with eBay Inc. (the entity that facilitates the offer, sale, and purchase of goods and services on the eBay.com e-commerce marketplace) your Linked Financial Account information to enable eBay Inc. to comply with United States federal and state laws that require online marketplaces to collect and verify certain information regarding high-volume third party sellers of consumer products on such online marketplaces. These laws include the United States INFORM Consumers Act (H.R. 2617 – 117th Congress (2021-2022)) and any such substantially similar laws as may be adopted in the United States from time to time.



We may, directly or through our Affiliates, disclose account information to intellectual property rights owners on the basis of applicable national law of an EU member state in an out-of-court disclosure process, in the event of an infringement of their intellectual property rights for which our payment services have been used (including, but not limited to, Art. 19 of the German Trademark Act).
---
If you're in the UK, let us know in the comments below if you see any significant changes with the switch to eBay Commerce UK Ltd!
---