eBay Updates Authenticity Guarantee To Flag Listing Discrepancies
eBay has announced updates to the Authenticity Guarantee process to provide more transparency for both buyers and sellers when listing detail discrepancies are found by the authenticator, starting with handbags.
We are excited to share an upcoming improvement we are making to our authentication process for Handbags.



Our current Handbags authentication process includes 2 steps - 1. Authentication and 2. Listing accuracy.



In some cases, items can be authentic but our experts discover a discrepancy between the item and what was described in the listing. When this happens, eBay communicates to the buyer what the discrepancy is and gives the buyer the opportunity to either proceed with the transaction or return the item back to the seller.



In the new experience launching at the end of September, both buyers and sellers will be alerted when a discrepancy is found with details of the issue.
eBay says sellers will get notifications in Seller Hub and via email when a Listing Accuracy issue is found.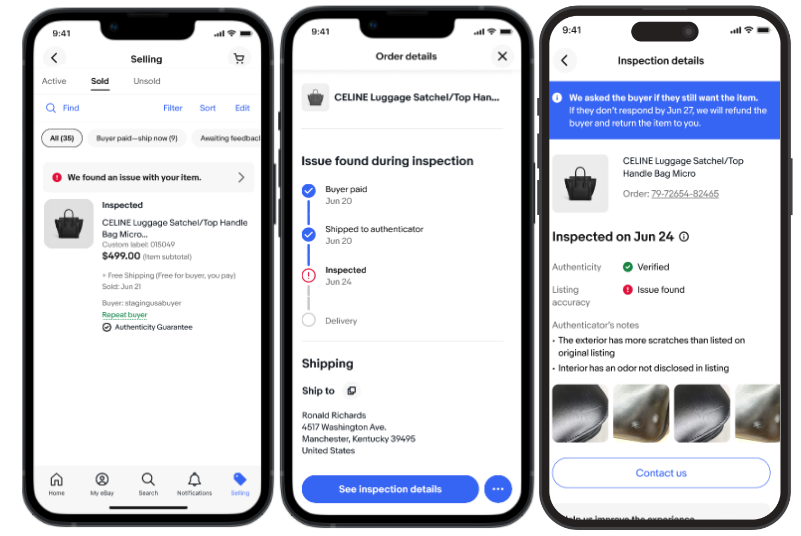 For buyers, Listing Accuracy details will be sent to email along with new notifications in Purchase History and View Order Details pages, asking them to provide a response from a new 'Inspection Details' Page.
eBay says they are starting with handbags this year, with plans to expand this new process to their other Authenticity Guaranteed categories in 2024.
If executed well, this could be a very welcome enhancement to the authentication service.
Both buyers and sellers have complained about lack of transparency when items are rejected by authenticators and some buyers have also expressed they would have liked the opportunity to decide if they still wanted to receive the item instead of having it automatically returned to the seller.
This has particularly been an issue with jewelry authentication where rejections over very small discrepancies have caused frustration for both buyers and sellers.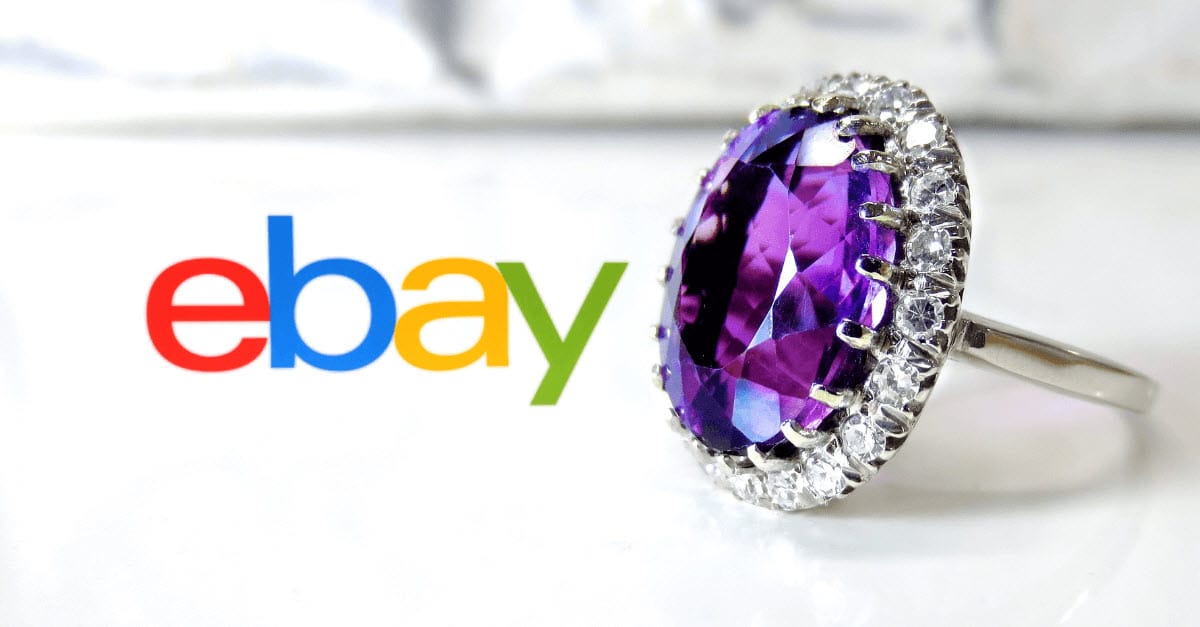 However, one very important question not addressed in eBay's announcement is whether or not both buyer and seller protections offered by the program will still be in place in cases where the authenticator notes a discrepancy and the buyer elects to proceed with the transaction.
For now this looks promising, but as always, the devil will be in the details.
---
What do you think of this change to eBay's Authenticity Guarantee process? Let us know in the comments below!
---